Adele Realised She Knew The Young Fan She Brought On Stage And Her Reaction Was Priceless
"Oh my god. Oh my god. OH MY GOD. NO WAY, SHUT UP!"
Adele has had some truly lovely moments with her fans on her 25 world tour. She's photobombed them, taken selfies with them, and even helped them propose.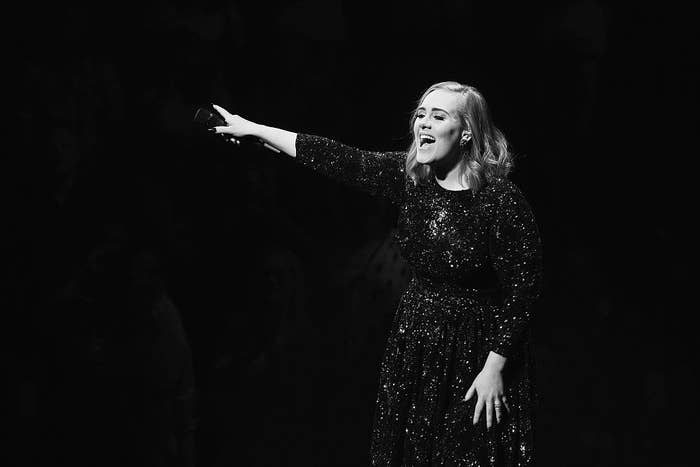 But nothing could have prepared her for what happened when she invited two young fans up on stage with her in Amsterdam this week.
In this video captured by a fan, Adele is then seen appearing to talk to someone in her orchestra – before twigging that one of the girls is the daughter of her cello player.
And, what's more, she knew the girl when she was a baby! 😮 ❤️
Adele went on to lose her damn mind, exclaiming: "I knew you when you were a baby! I KNEW HER WHEN SHE WAS A BABY! Oh my god!"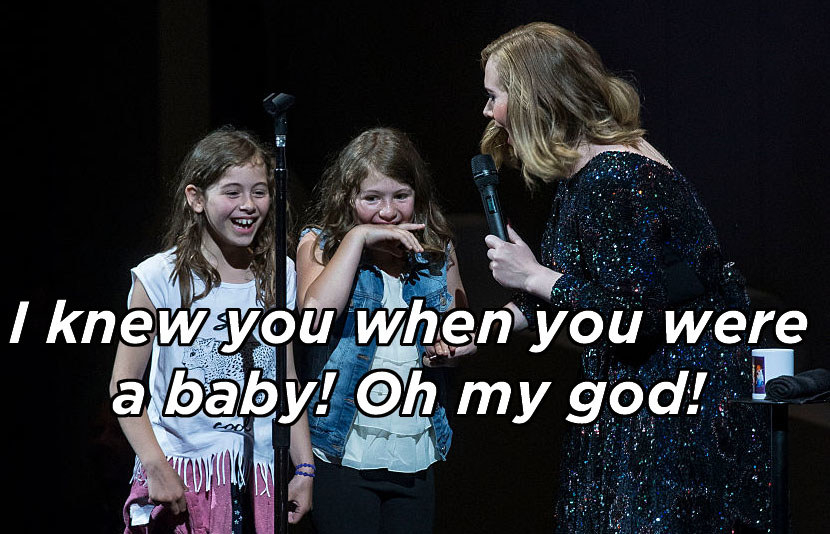 She continued: "OH MY GOD, OH MY GOD! SHUT UP! NO WAY! This is freaking me out! Her mum plays cello for me! You were like, two weeks old when I first met you! Oh my god."