Now Kanye West Has Called Taylor Swift "Fake" In Leaked Audio
It's becoming increasingly clear that the pair have two very different versions of events.
ICYMI, shit went down when Kanye West released his new album, The Life of Pablo, last week.
Because the album features a track called "Famous" that includes the lyrics: "I feel like me and Taylor might still have sex / Why? I made that bitch famous."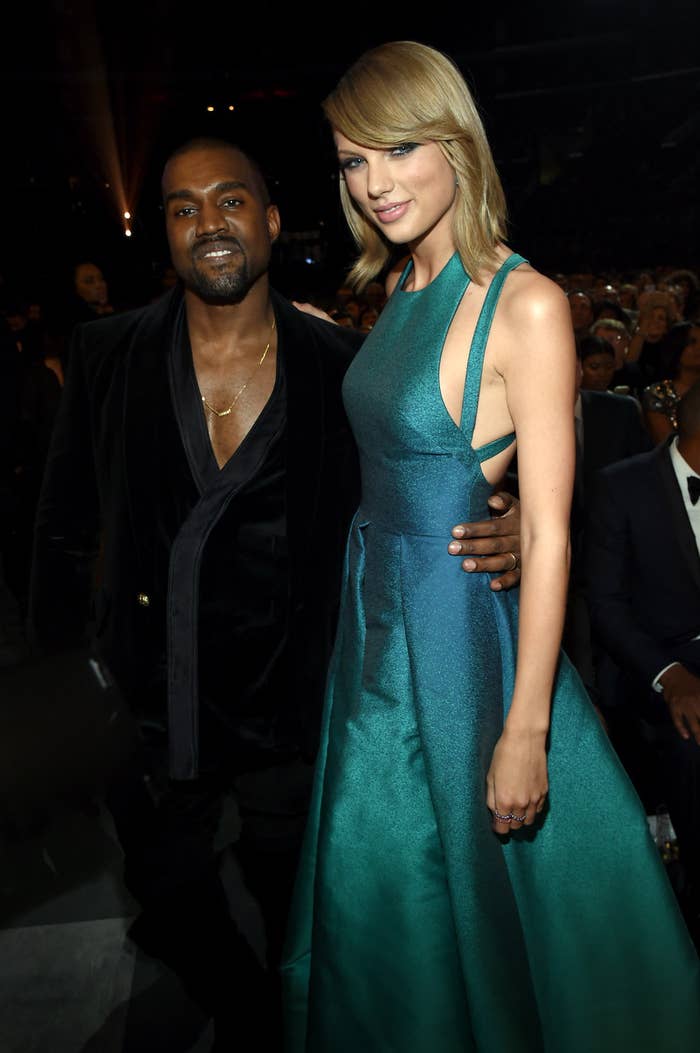 A statement was then released by Taylor's publicist, saying that she'd actually cautioned Kanye against releasing the track, which she viewed as "misogynistic".
Kanye then released a string of tweets in which he claimed that he wasn't dissing Taylor, had never dissed her, and that the "misogynistic" lyric was actually Taylor's idea.
The following day, Kanye appeared on Saturday Night Live, but it seems the events concerning Taylor from the day before were still affecting him.
And now audio from the incident, obtained by Page Six, has been leaked, in which Kanye can be heard calling Taylor a "fake ass".
Kanye's "meltdown" began when he found out that production staff had ripped up some shiny flooring from his set because it was reflecting the stage lights. This clashed with a video wall behind him, creating a confusing effect.
He can be heard shouting about the situation, saying: "Look at that shit – they took my fucking stage off of SNL. Without asking me. I am bummed. That AND Taylor Swift. Fake ass."
He goes on to repeatedly shout "Don't fuck with me!" before saying he's "50% more influential" than Stanley Kubrick, Pablo Picasso, the Apostle Paul, and Pablo Escobar.
The audio is the latest in a string of events that make abundantly clear that Taylor and Kanye believe two entirely different versions of events.
Because just two days after Kanye's appearance on SNL, Taylor picked up the Grammy for Album of the Year, and then appeared to reference Kanye's lyrics in her acceptance speech.
The pair obviously have a long-running feud, but it seemed like they were doing so well – especially when Kanye sent Taylor flowers after the VMAs.
And it seems like the days of Taylor asking Jay Z and Kanye (bottom left) to do brunch are definitely over too. 😔