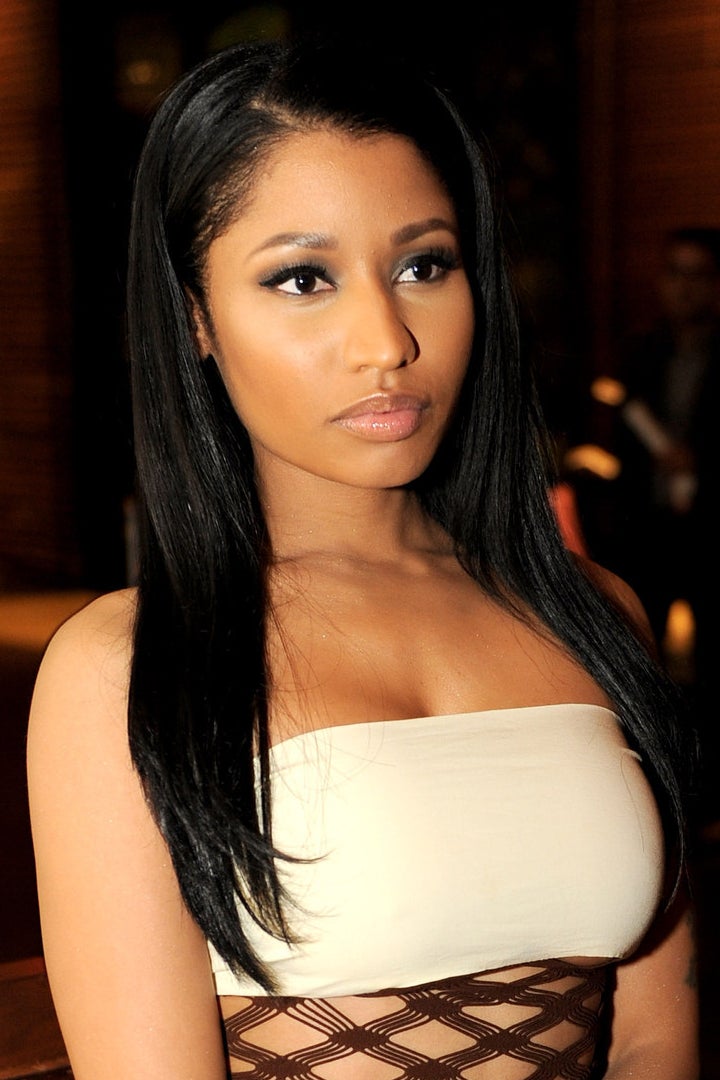 After the MTV VMA nominations were announced, Nicki took to Twitter to voice her frustration that her video for "Anaconda" was snubbed in the Video of the Year category.
She continued her rant by posting this tweet, which appeared to single out Taylor Swift who had been nominated in that category for her video for "Bad Blood."
Despite many people taking the tweet to be a comment on the structural racism of the music industry, Taylor Swift took it personally and publicly responded to Nicki.
Nicki responded, telling Taylor the issue was not about her.
However, looking at Nicki's favourited tweets shows that there's an awful lot more to the story than a Twitter spat between two singers.
Nicki initially began faving tweets outcrying the decision to leave her out of the Video of the Year category.
With many people citing the video's cultural influence and impact on womens' perceptions of their bodies.
After Nicki's second tweet which suggested the reason for her being overlooked was down to her not fitting the stereotype of slim pop star, she began faving tweets that also highlighted the fact she's a person of colour in a predominantly white industry.
She favourited more than one tweet that directed people to a comparison between the "Anaconda" video and Miley Cyrus' video for "Wrecking Ball," which won Video of the Year in 2014.
She also faved this Vine which showed her expressing a "lack of trust" in awards ceremonies, saying they've become "too political."
And after Taylor Swift's tweet, Nicki's faves became even more interesting.
At first she faved tweets directed at Taylor, asking why she'd taken personal offence.
She also favourited several tweets which expressed anger at the way her tweets were reported in comparison to Taylor's.
Many of these tweets related to "innocent whiteness" vs "angry blackness".
She then faved multiple tweets from various media outlets which said Taylor had "missed the point" of Nicki's tweets.
And then the favourites began to suggest that Nicki was frustrated that Taylor had made the situation "about her".
She also faved numerous tweets taking issue with Taylor's use of the words "pitting women against each other."
With the tweets then beginning to discuss "white feminist privilege".
She also faved this tweet after people began to suggest that Taylor had unfollowed Nicki on Twitter after the incident.
Nicki then favourited this tweet after Taylor tweeted saying Nicki could come up on stage with her if she won the award.
And after tweeting this...
She faved this.
She also liked the suggestion that she pull a Kanye if Taylor does win.
Then, last night she faved this tweet from Katy Perry, who not only doesn't get along with Taylor, but is also the alleged subject of "Bad Blood."
Taylor, however, has not favourited anything since the spat, and has only tweeted once since – to wish her BFF Selena Gomez a happy birthday.
Over on Tumblr, she has only liked one post since the argument – a GIF set showing her and Nicki saying complimentary things about each other over the years. 😔