Daytona Has Been Cancelled And The Navarro Cheer Squad Are Sharing Their Heartbreak On Instagram
"I never got to say goodbye to my brothers and sisters, but I know we all love each other dearly."
The cast of Netflix's smash-hit documentary series, Cheer are sharing their heartbreak over the annual Daytona cheerleading championship being cancelled in the wake of the coronavirus crisis.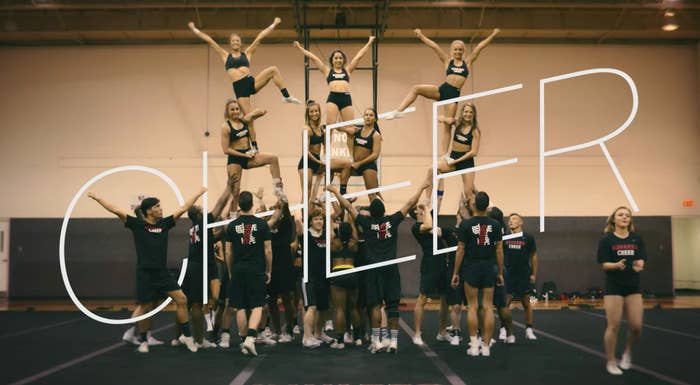 Anyone who watched the show will know that the Navarro College cheer squad spend an entire year preparing to compete and win at Daytona, successfully bringing the title home 14 times.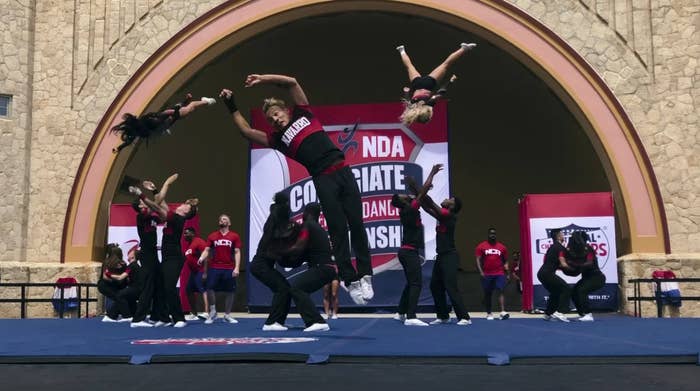 And, for many of the older members of the squad, the championship marks the last time they'll ever cheer competitively, as there's no professional outlet for the sport after college.
However, Varsity Spirit — the organisation that oversees the champion — has now confirmed that "all future events" for "at least the next eight weeks of the 2020 competition" will be cancelled.
And of course the news has come as a blow to the Navarro squad, with many of them going on social media and sharing messages of love and support for one another.
Alongside a photo of the team working on their pyramid, Gabi wrote: "I'm gonna miss looking up to you and saying 'I've got you,' I'm gonna miss walking into practice and hugging every single one of you... I'm gonna miss the love from this beautiful team."
"Never thought it would come this soon," Morgan wrote alongside a photo of a Navarro alumni shirt.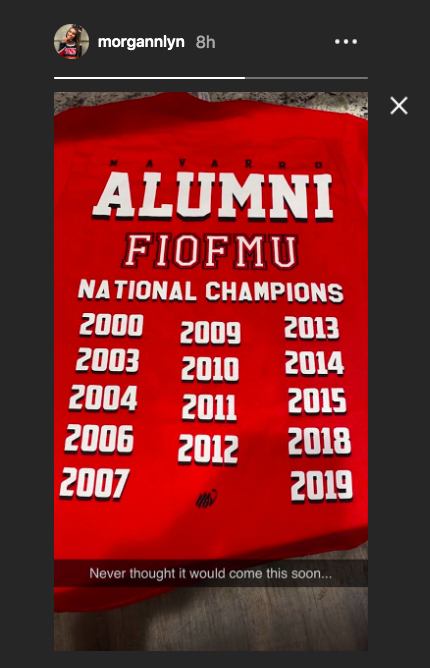 "I'm proud of how much hard work we all put in and the progress we made," Lexi said on Twitter. "All of the things we learned and accomplished this year will never be forgotten."
"The end of my cheerleading career has come a bit early," La'Darius said. "I never got to say goodbye to my brothers and sisters, but I know we all love each other dearly."
And coach Monica appeared in the comments to tell him her "heart [was] breaking".
La'Darius also shared a post dedicated to Jerry, Morgan, and Monica, writing: "I love these people with all of my heart ... thank you all for all the laughs and great times together, I'll cherish them forever ❤️"
Posting a photo of the Navarro team in the sea after winning last year's tournament, Dillon wrote: "Daytona is officially cancelled. As it breaks my heart to type this out...it's over. I'm truly thankful for everything that has come from this. Dawgs are forever."
Dillon also shared a photo of the "original third years" in floods of tears over not being able to show "these rookies and the vets the best Daytona in history to date".
"Didn't think it would ever end like this but I wouldn't trade these people & memories for the world.♥️ Thank you for everything Navarro 2019-2020," Allie wrote in the caption of this video.
"I can't wrap my head around Daytona being cancelled and the season ending way too early," Shannon said, "but college cheerleading — you did me extremely well and I will miss you more than anything."
And, finally, Monica reposted this image with the caption: "Goodbyes are not forever, are not the end, it simply means we will miss you until we meet again."