Miranda Kerr tied the knot with Snapchat founder Evan Spiegel back in May, and she's kept us hanging ever since for a glimpse of her wedding dress.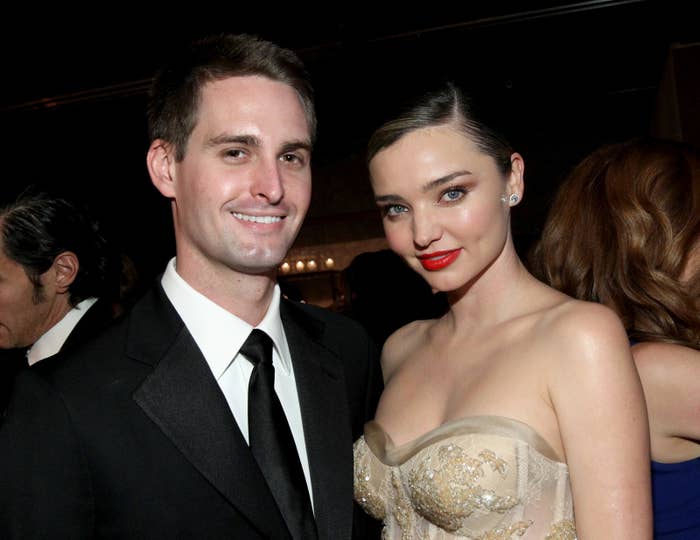 And she's now put us out of our misery by sharing a selection of photos from the day – and wow are they beautiful.
Miranda firstly shared this photo of her and her new husband surrounded by flowers.
She also shared this snap of the pair inside their home, where the wedding was held with just 45 friends and family present.
And the final image shows Miranda with the artistic director of Dior, Maria Grazia Chiuri, who designed her stunning dress.
Miranda recently revealed that it was her "dream" to have Dior design her wedding dress, and that she and Maria drew inspiration from Grace Kelly's iconic gown.
Speaking to Vogue, Miranda said:
I think it's every girl's dream to have Dior design her wedding dress. [I wanted] A dress that fully covers you and creates a sense of mystery and purity. I've had a lot of fun with fashion, and I used to be more wild, free and bohemian. But in this period of my life, my style is more pulled back. My greatest sources of inspiration have always been Grace [Kelly] Audrey Heburn and my grandmother. Honestly, I couldn't have imagined a more beautiful wedding dress.
And people seriously loved it.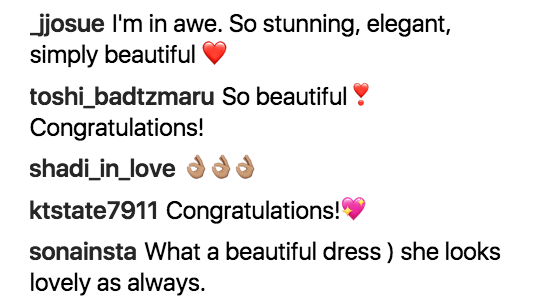 Congratulations, Miranda and Evan!