This Exchange Between Mindy Kaling, Chrissy Teigen, And Antoni From "Queer Eye" Is Just So Lovely
Guys, please make this meetup happen.
Since it was released earlier this year, Queer Eye has taken the world by storm. And the reason is in large part down to the wonderful "Fab Five" themselves.
In fact, Antoni, Karamo, Bobby, Jonathan and Tan have become popular with the public and celebrities alike.
Well, the latest A-Lister to join the fan club is Mindy Kaling.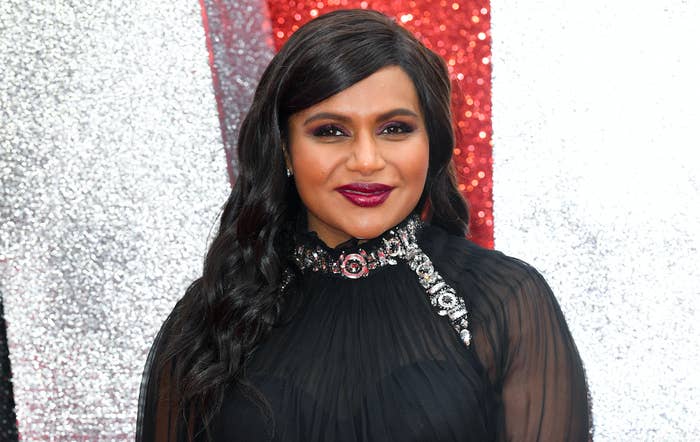 And who should respond but Chrissy Teigen, who concurred that the Fab Five are "so lovely."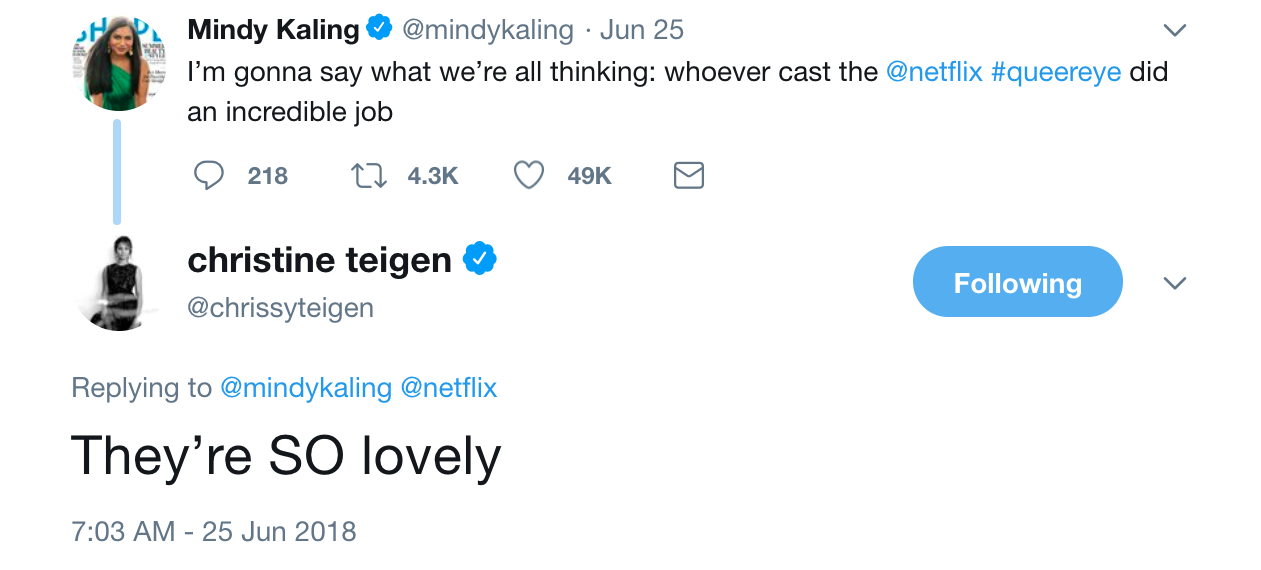 Mindy then replied to Chrissy, revealing exactly how she'd like the guys to help her.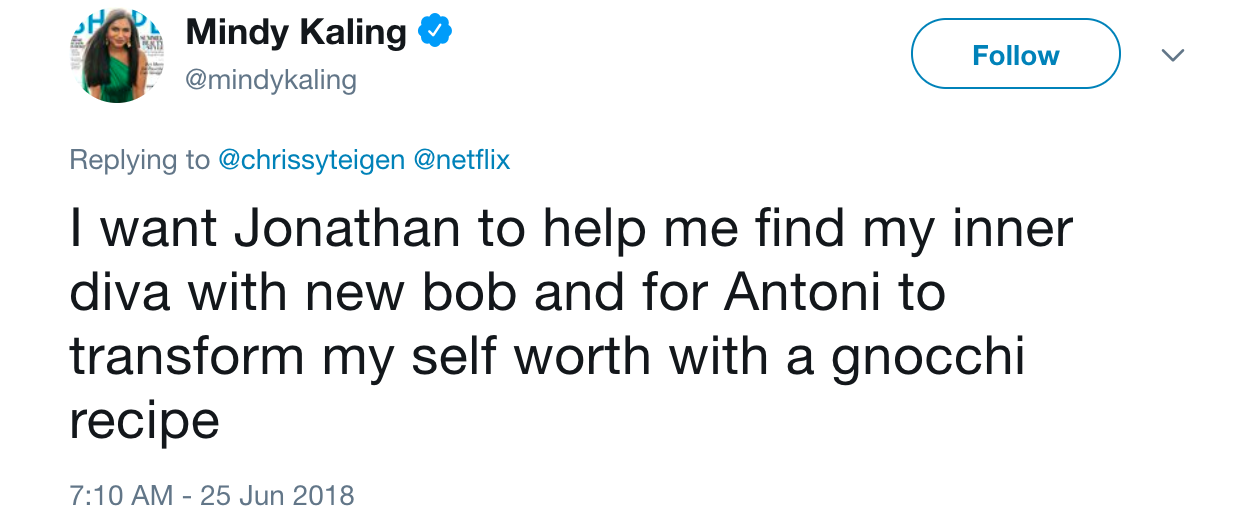 And THEN, Antoni – the show's food and wine expert – chimed in with this adorable tweet.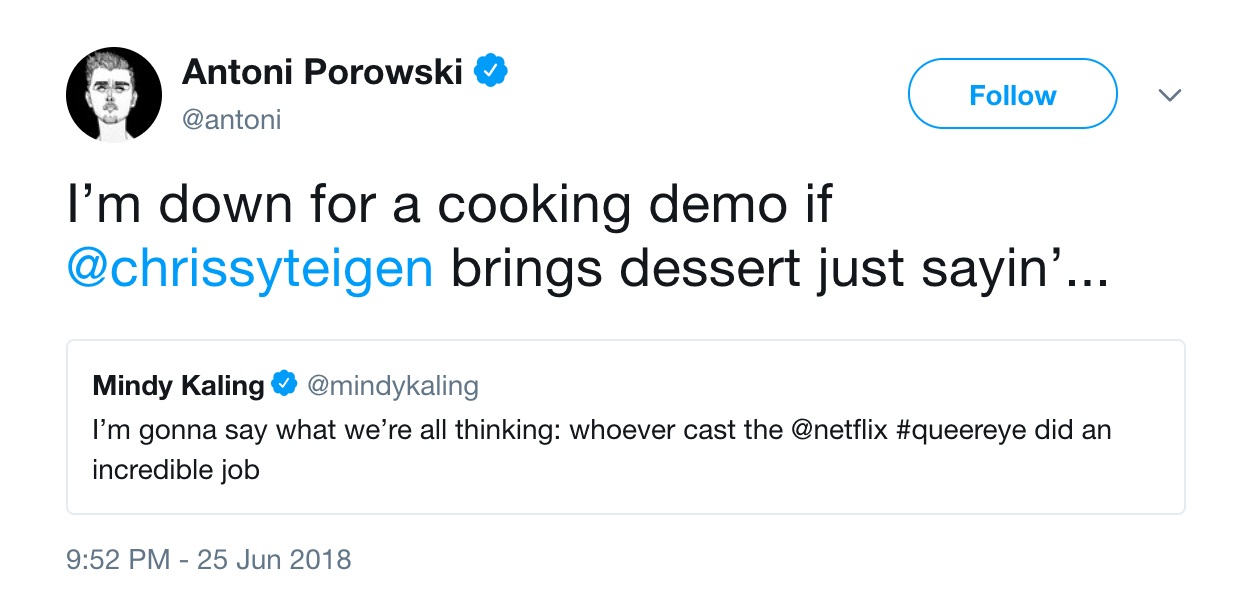 Guys, please make this happen.