Miley Cyrus has opened up about the experience of being body-shamed by the world after her now-infamous 2013 performance at the MTV VMAs.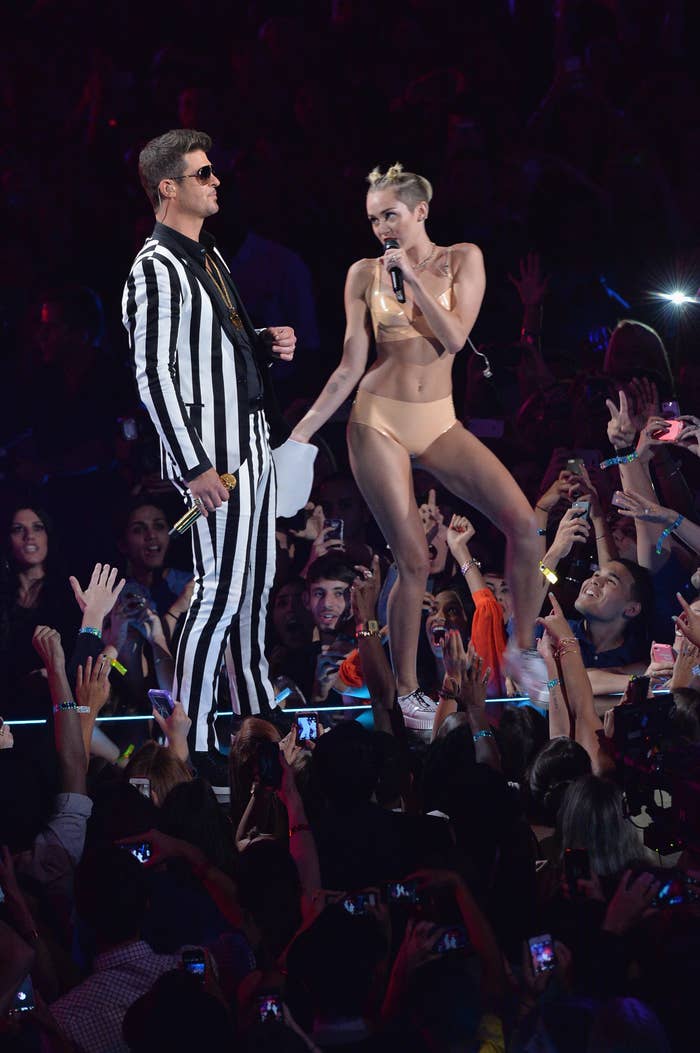 You know the one.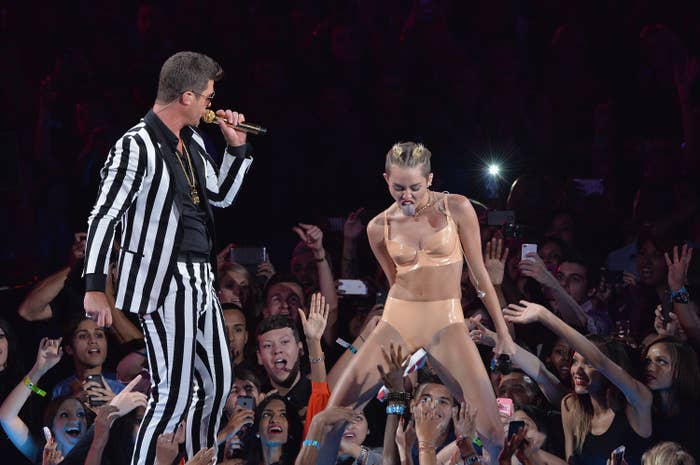 While lots of people at the time were expressing shock over her performance with Robin Thicke, many others took to social media to criticise Miley who they perceived as "too skinny" and began circulating memes comparing her with a turkey.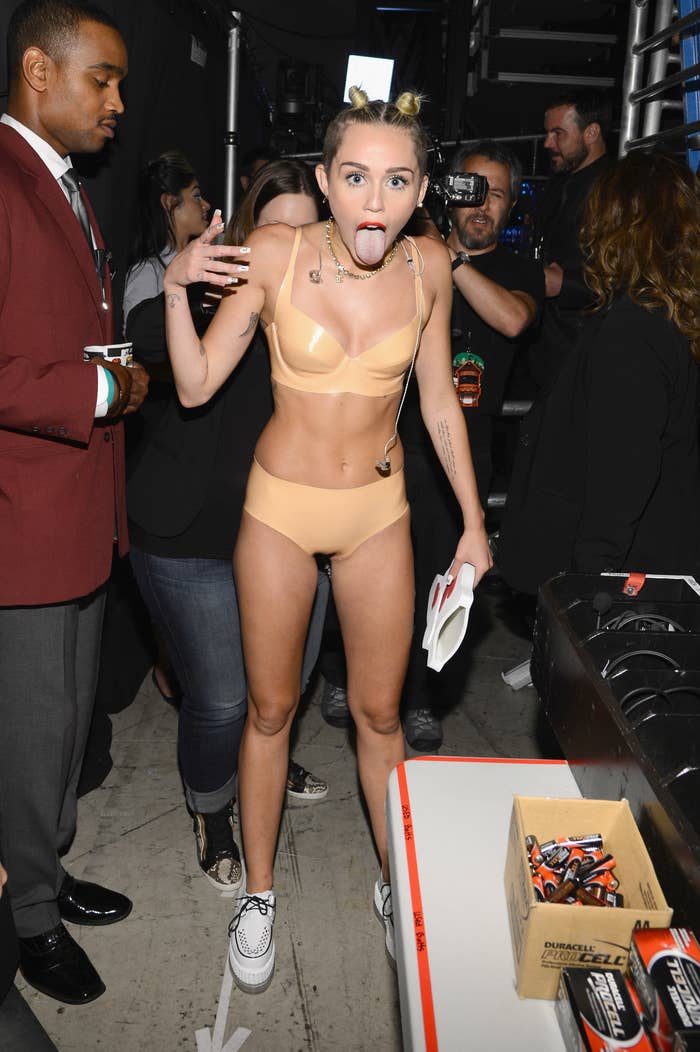 "I basically went through two or three years where I wouldn't wear shorts," Miley said during a conversation with Demi Lovato on Instagram Live. "I stopped wearing skirts on stage."
"All this shit because after the VMAs, where I had on my cute little nude bodysuit, everyone started comparing me to a turkey and putting a turkey in my outfit," she went on. "I was just so skinny and pasty, and I was feeling so bad on myself that I did not wear a bikini for two years."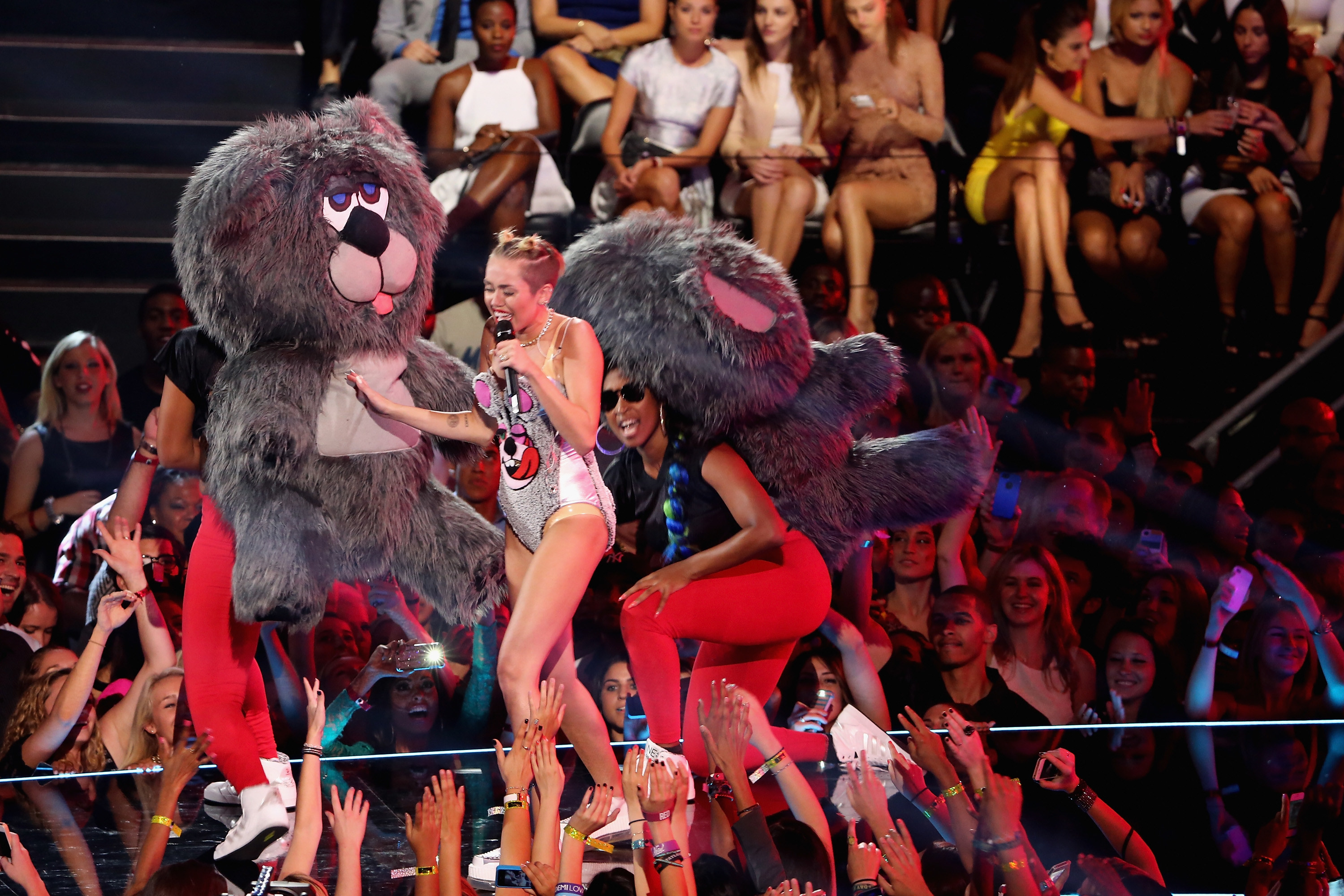 "I was just starting to understand myself as an independent person, and it was just really, really hurtful to be so body-shamed like that," she continued. "It really affected me in my personal life."
Miley went on to say that the body-shaming was particularly hard to deal with considering she'd projected a positive, confident persona for most her career.
"I felt like having this persona of being the most confident girl on the planet was actually kind of fraud because I was so insecure inside," she continued. "And when I was wearing my little leotards and things, I had on fucking four pairs of tights because I was so insecure."
It's not the first time Miley's addressed how being in the public eye has affected her body image. In fact, in the past she's admitted that playing Hannah Montana for so many years growing up gave her a distorted sense of how she should look.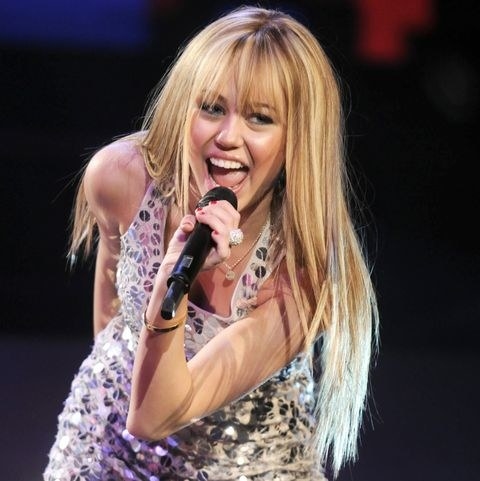 "I was told for so long what a girl is supposed to be from being on that show," she added. "I was made to look like someone that I wasn't. I had been made pretty every day for so long, and then when I wasn't on that show, it was like, 'Who the fuck am I?'"