Over the last week, the cast of Selling Sunset have spent a lot of time defending themselves over rumours of ~fakery~ on the show.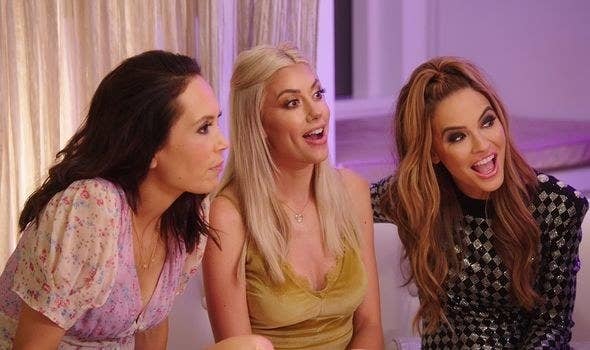 It began when Chrissy Teigen revealed that she'd been watching the show, and implied that she was doubtful the cast were actual real estate agents.
Hours later, Chrishell responded to Chrissy's tweet, before Davina and Maya spoke out and defended themselves against her suggestion that they were faking being real estate agents.
Chrishell then shared a screenshot of this Instagram post she'd shared all the way back in 2016 when she first received her realtor license in a bid to show that she isn't faking her job on the show.
"People keep trying to hate on the show, which means it's a huge success!" she wrote alongside the photo. "This post is still on my IG proving I have been licensed and working before being approached by Selling Sunset."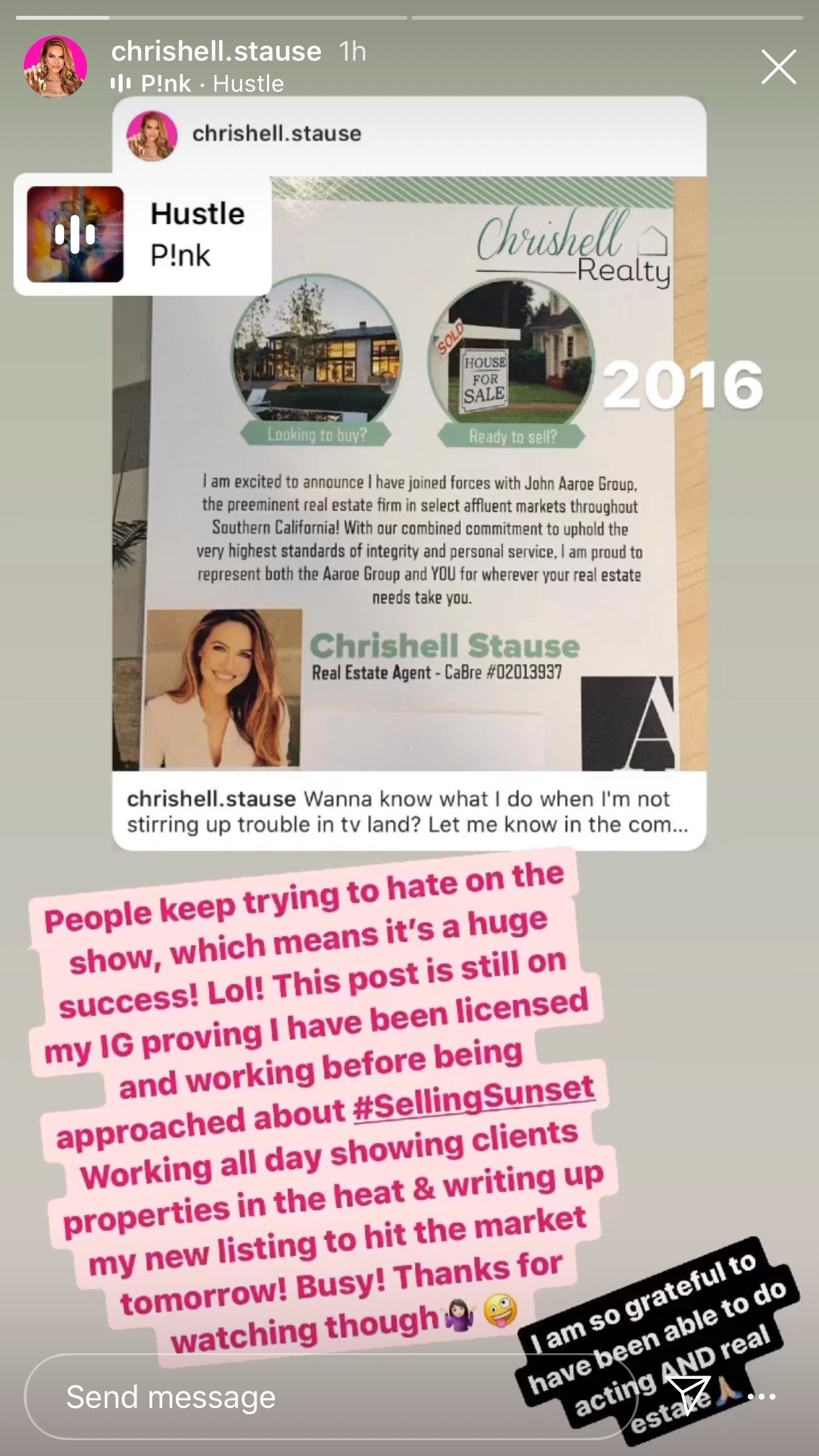 However, just when it seemed as though things were dying down, the show's been accused of fakery once again. This time, the drama is focused on Mary Fitzgerald and Romain Bonnet.
Now, any fan of the show will remember the moment Romain proposed to Mary in bed, days after they had a pretty serious discussion about the future of their relationship.
The proposal and wedding became central plotpoints for the first and second season, with the pair tying the knot in a lavish ceremony in season two's finale.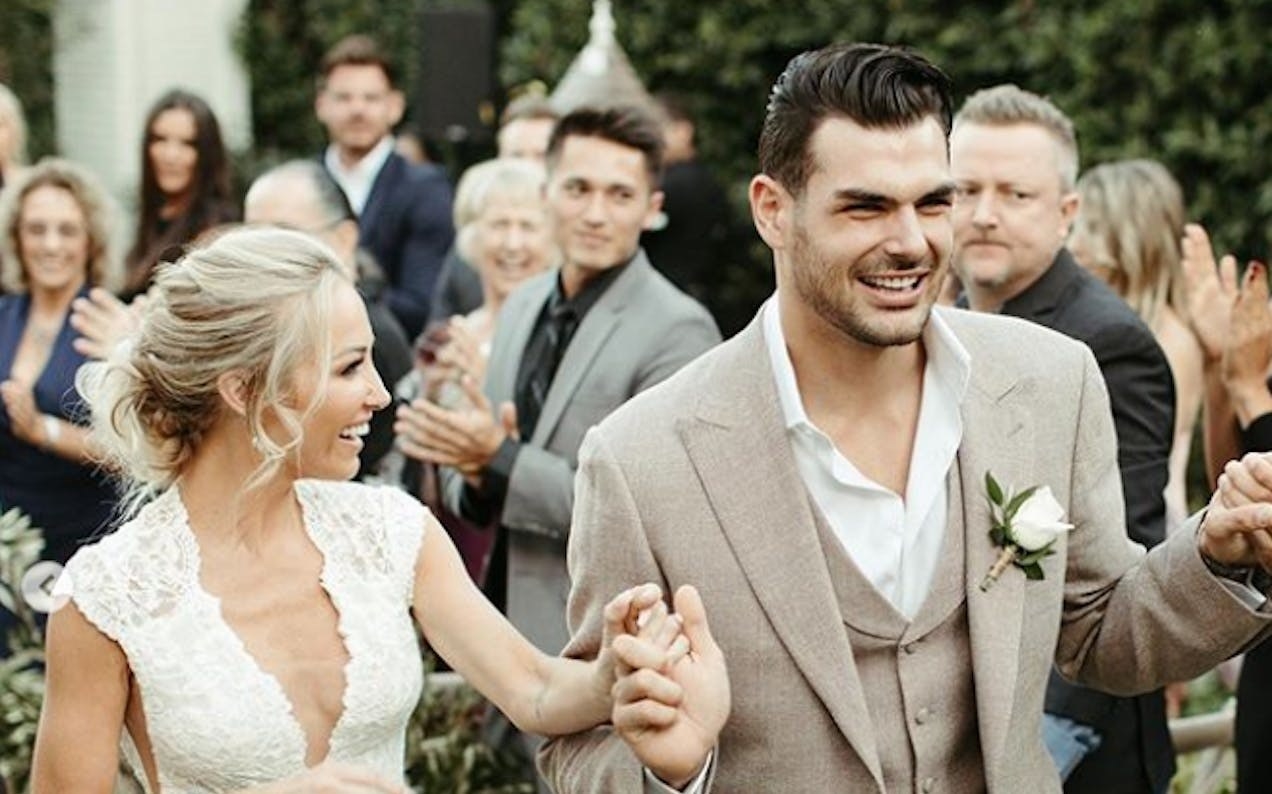 However, it's now been revealed that Mary and Romain were actually already legally married before he proposed on the show.
TMZ obtained a copy of their license and certificate of marriage, which showed that they actually tied the knot at the Ventura Courthouse on March 9, 2018.
This means that Mary and Romain got married 4 months after her divorce from her second husband was finalised — and at least 4 months before filming for Selling Sunset began in July 2018.
A spokesperson for the couple confirmed to People that Mary and Romain had indeed got married months before the show began, but revealed they'd kept the nuptials a secret as they figured out their future.
"Mary and Romain had a civil union a couple of months before the show began filming in June of 2018, but they chose not to tell any of their friends or family, as they were still trying to see if their relationship would work out in the long term," the spokesperson said.
"In their minds, they weren't properly married until the wedding that was filmed during the show," the rep added.
BuzzFeed News has contacted representatives for Mary and Romain for comment.