This is Tiffany Watson and Sam Thompson, stars of Made in Chelsea and former couple.
The rules of the summer break were pretty simple: Sam and Tiffany would now be single and free to hook up with whoever they liked, but mutual friends were off limits.
A couple of weeks after announcing their break, Sam headed to Ibiza to film the summer season of Made in Chelsea, while Tiffany went travelling with friends.
Shortly after arriving in Ibiza, Sam slept with and then began dating another co-star, Mimi Bouchard.
Now, Mimi only joined the show in the last season but caused a lot of drama after breaking up another couple – Olivia and Fred – by repeatedly hitting on Fred. As a result, she made enemies of the entire female cast.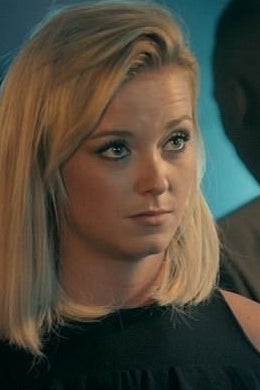 That's Olivia on the left confronting Mimi over her hitting on Fred.
So when Tiffany showed up in Ibiza to surprise her friends on Monday night's episode, Olivia and Frankie had to break the news of Sam and Mimi's hookup.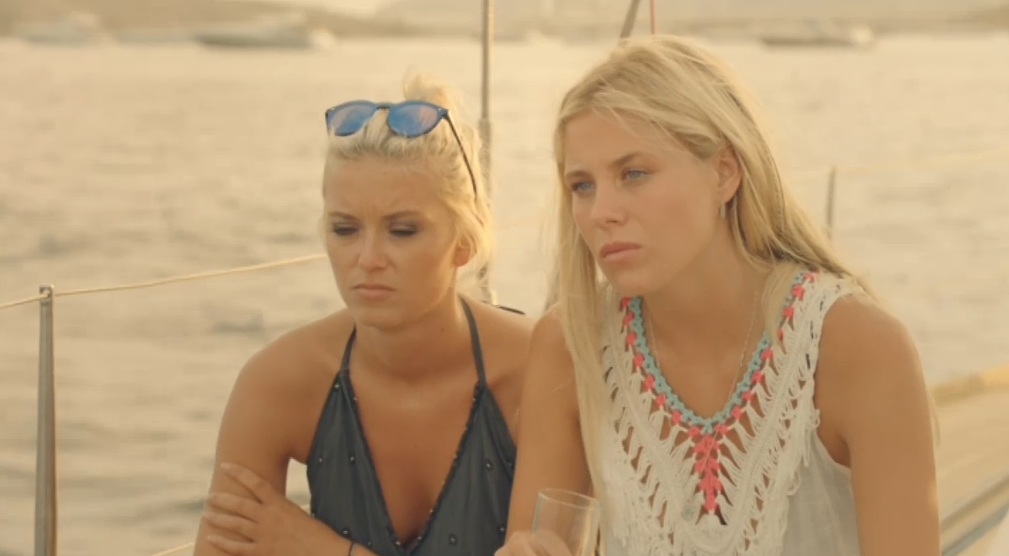 Which led to Tiffany uttering this line.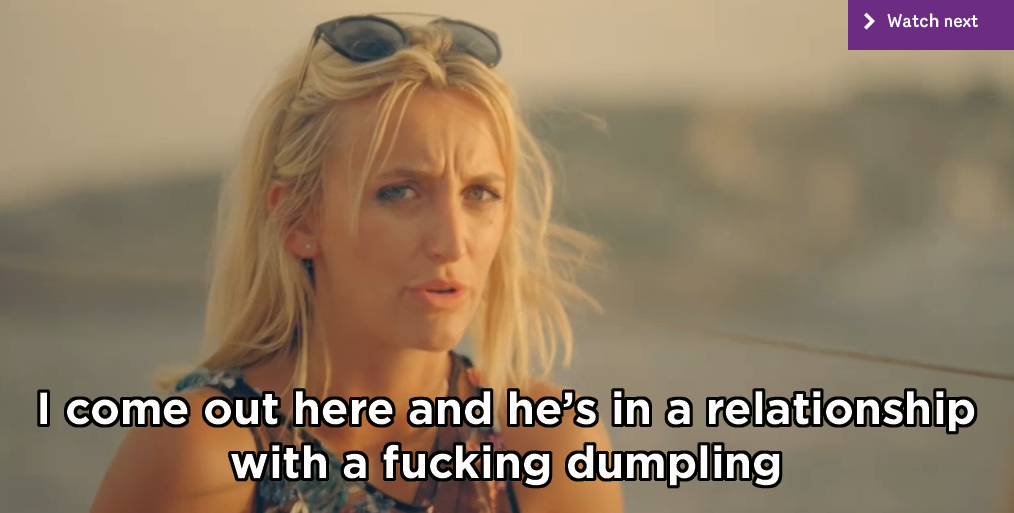 People promptly lost their shit.
Some thought the insult was hilarious.
But many accused her of body-shaming Mimi.
And things got even more dramatic once the show was over. Mimi took to Instagram to reveal that the comment had prompted her to speak out about body-shaming.
"I wanted to make this video in light of tonight's episode," she said. "I want to talk about body-shaming and why you should never do it. Because what you say to somebody might have an effect on them more than you think."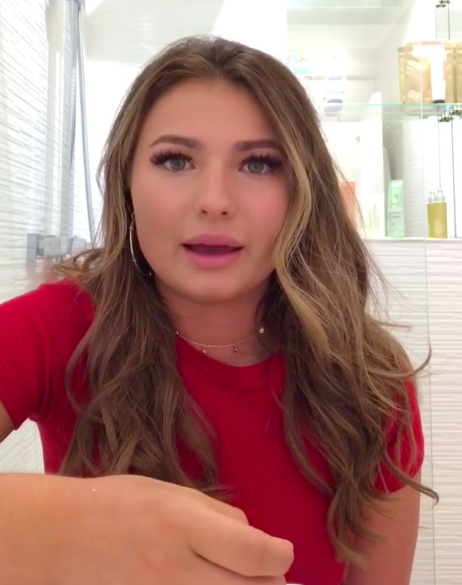 She continued:
If I got a comment like I did in tonight's episode five years ago, it would've affected me in a different way. I would have cried all day about it. I am so happy in the body I am in. Although I don't look like a 6-foot model, I don't have to look like everybody else. The beauty in being you is beauty in your uniqueness.
Mimi concluded: "What someone says about you says more about them."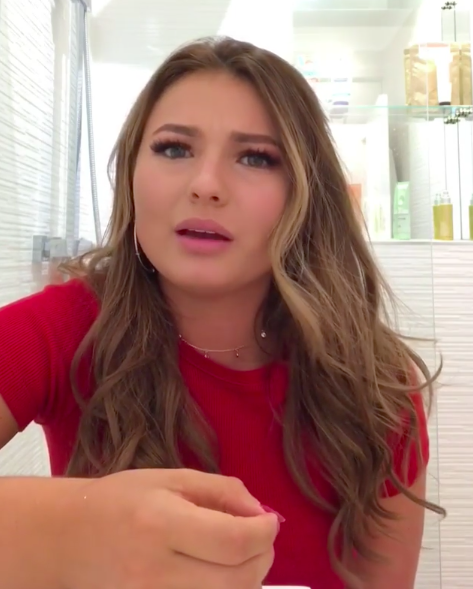 She shared the video alongside a comment in which she implored her followers to think about their words and avoid body-shaming.
And she then went on to like a bunch of tweets in which people championed her over Tiffany.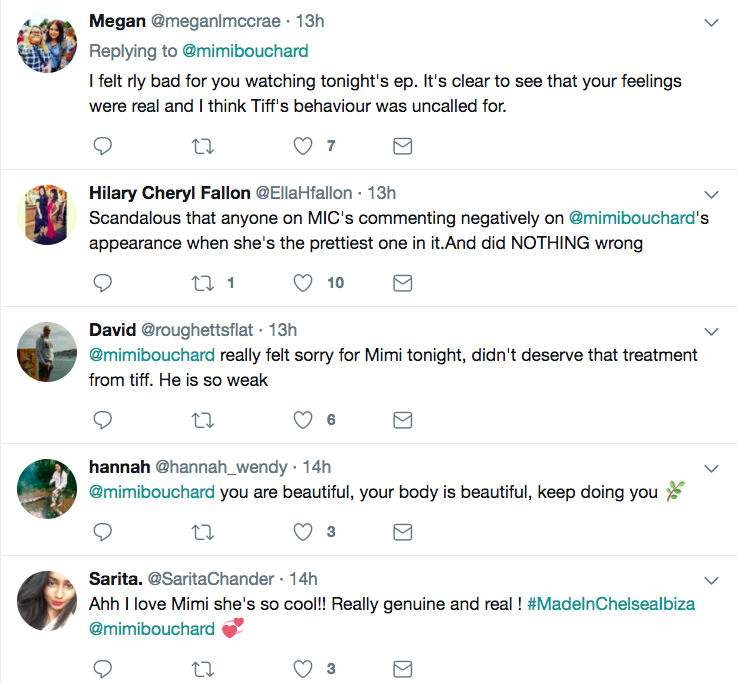 Including one calling Tiffany a "bitch".
As criticism mounted, Tiffany took to Twitter to say she doesn't "condone body-shaming" and that the comment was said out of anger.
She also said she was a "girl who is going to make mistakes occasionally".
And then responded to this tweet which referred to Sam dumping Mimi later in the episode.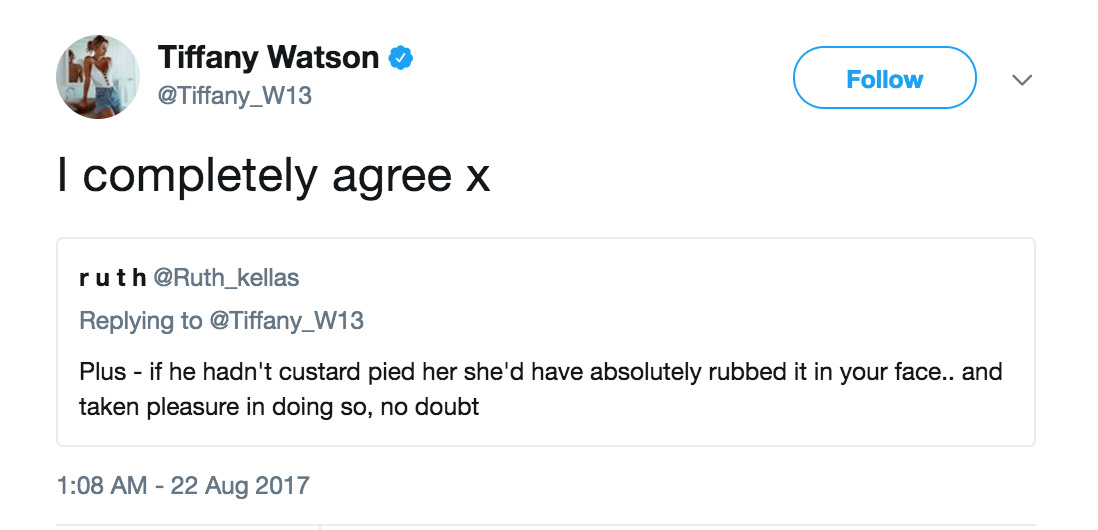 And then Tiffany liked a lot of tweets that defended her.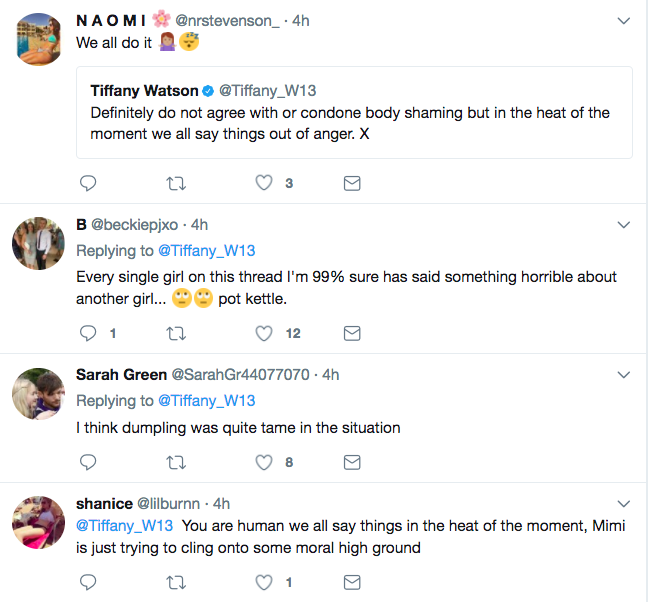 And then Olivia took to Instagram to share this message defending Tiffany.
And liked these tweets.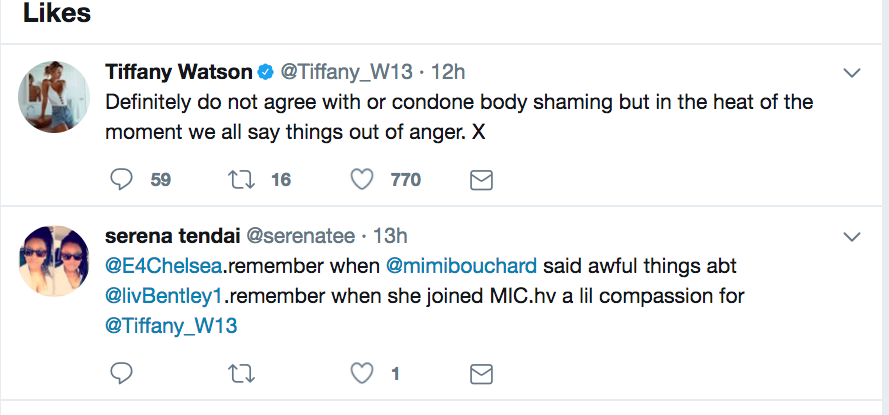 Luckily for Sam, he's currently holed up in the Celebrity Big Brother house so has escaped the Twitter wrath.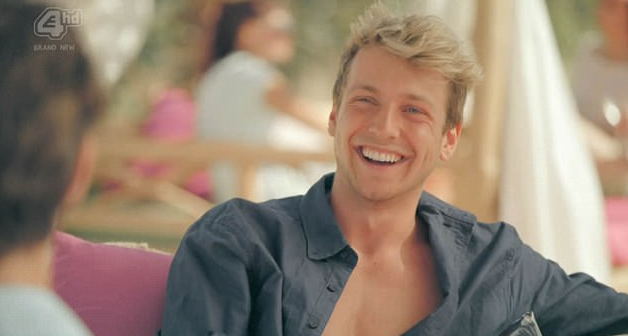 TL;DR: Can't wait for next week's episode.