Following the theme of dropping bangers from nowhere after "Thank U, Next" last month, today Ariana Grande has released another brand new track, "Imagine," ahead of her upcoming album.
People immediately flooded Twitter to say how much they loved the track, with many suggesting that the song is about Ariana's late ex-boyfriend Mac Miller, who died from an accidental overdose in September.
First up, the title of the track could be seen as a reference to the huge "Imagine" tattoo that Mac had inked on the inside of his bicep.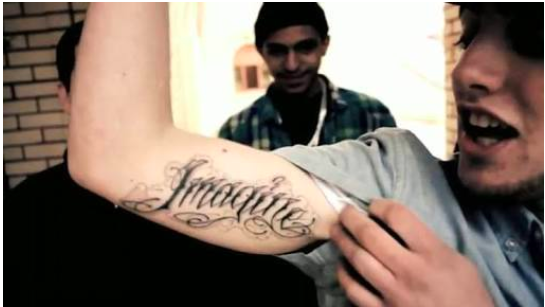 There are also a couple of lines from "Imagine" that perfectly mirror lyrics from Mac's song "Cinderella," which Ariana confirmed was written about her back in May.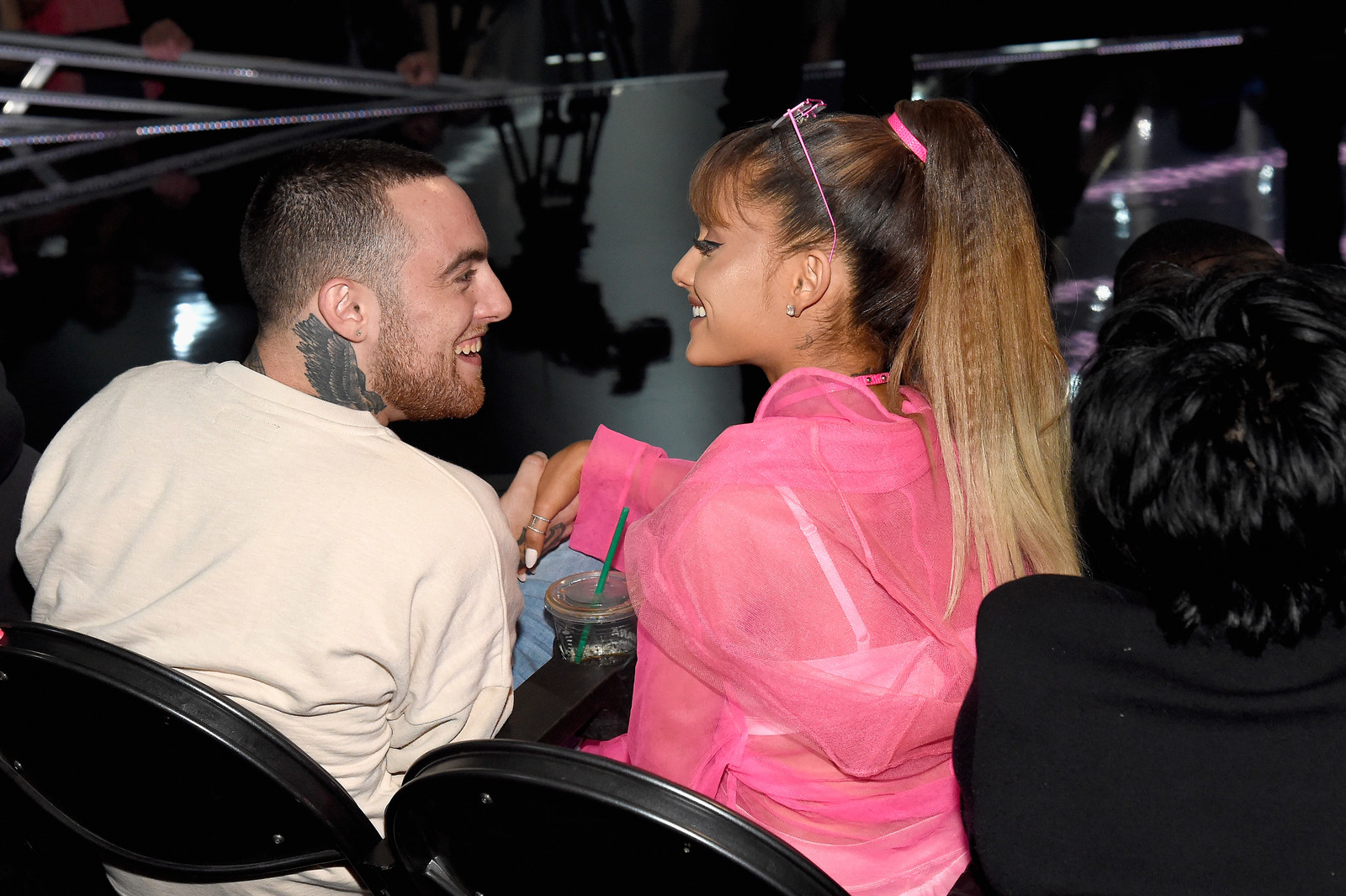 Firstly, there's this reference to the subject of the song ordering Ariana "pad Thai."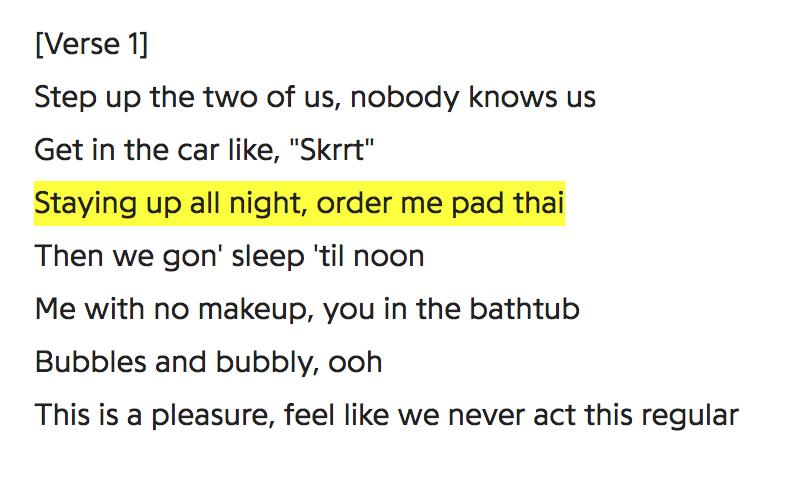 And in "Cinderella" we have this line about "stir fry."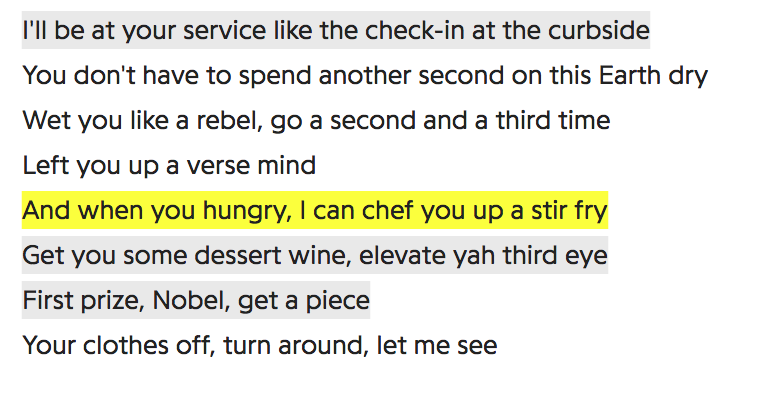 There's also a lyric in "Imagine" which suggests that Ariana didn't necessarily see herself with the subject of the song until they were together.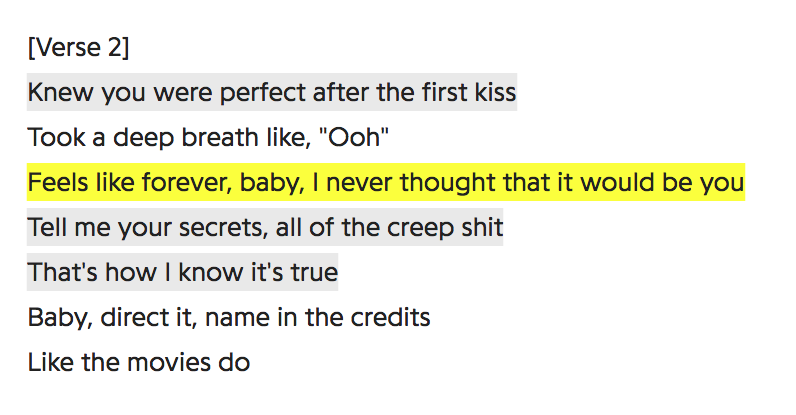 This echoes the sentiment in "Cinderella" which contains the lyric: "You used to tell me all the time I ain't your type."

The reference to "sleeping til noon" in "Imagine" is also interesting.

Because in "Cinderella," Mac refers to Ariana being "in his dreams" so much so that he "sleeps all the time."

And, two months after Mac's death — which judging by this interview was around the time "Imagine" was written — Ariana tweeted the lyrics from "Cinderella."

Ariana also says her "first kiss" with the subject of the song was "perfect." Well, her first kiss with Mac was documented for the world to see.

In fact, their first kiss actually happened in her video for "The Way," — her 2013 hit which featured Mac. In the behind-the-scenes cut of the shoot, the video's director can be seen telling the pair to "kiss for four seconds." And, while they both appeared a little nervous, they managed to pull the whole thing off perfectly.
The pre-chorus describing the clicking of a camera and posting of photos or videos on social media could also be seen as a Mac reference.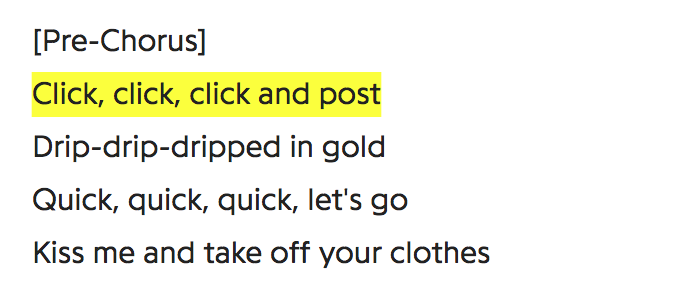 In fact, the first hint that the pair were together after three years of friendship came from this Instagram post which Ariana captioned: "baabyyy."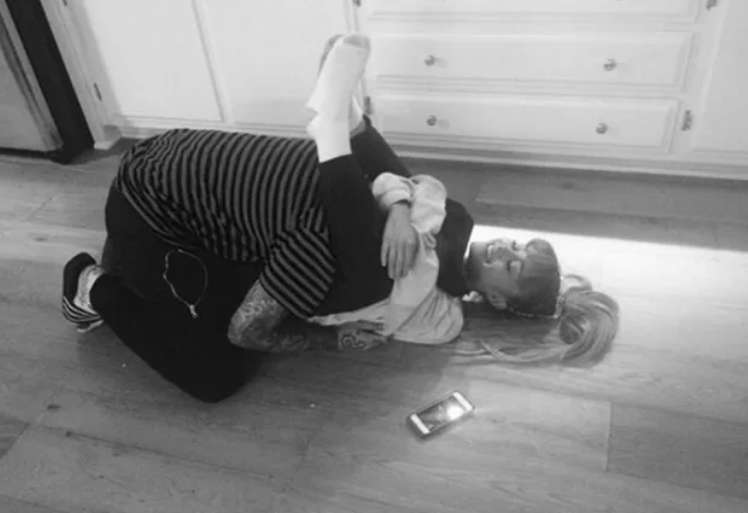 And throughout their relationship, both Mac and Ariana shared countless videos and photos of themselves together on Instagram and Snapchat, something Ariana has continued to to do even after his death.
But perhaps most tellingly of all, Ariana has also shared a series of social media posts which allude to the song being about Mac. Firstly, she said the song described "being in denial" about the end of a relationship.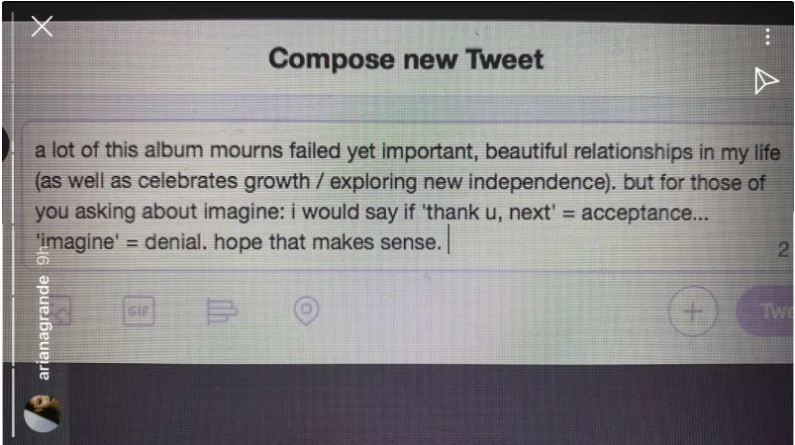 Before adding that this "denial" meant "pretending a [relationship] never ended."
And in another tweet, Ariana said the song referenced a love that "is now (and forever) unattainable" — the finality of which points to Mac as the subject more than her other exes.