1.
When Kourtney had this reaction to Rob's engagement to Blac Chyna.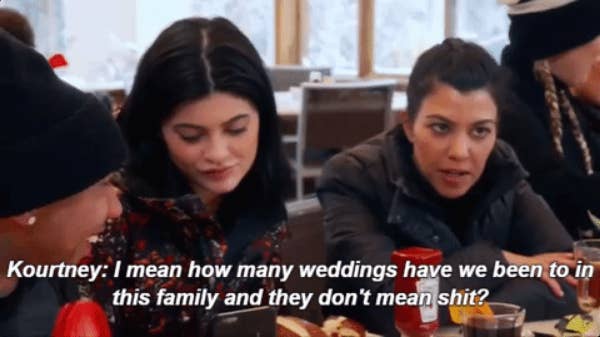 2.
When Scott nailed the weirdness of Kim and Kris Humphries' relationship.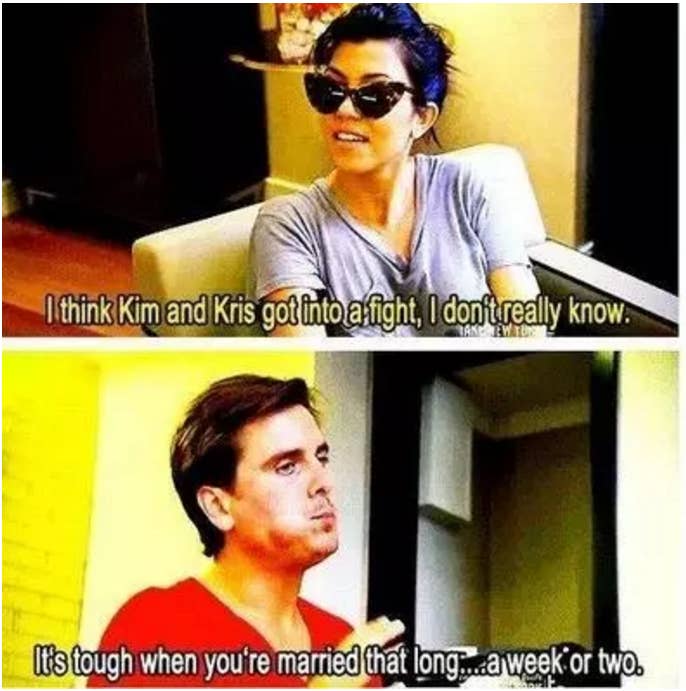 3.
And when Kris couldn't resist this dig either.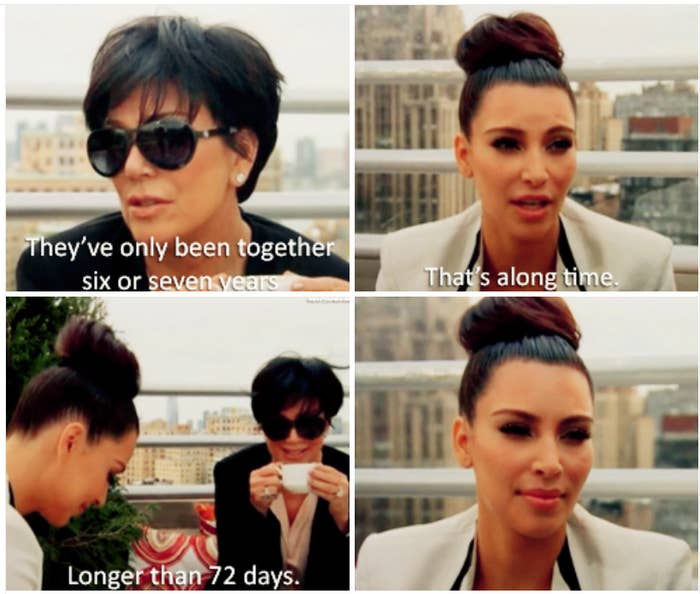 4.
But let's face it – this burn to Kris Humphries is way harsher.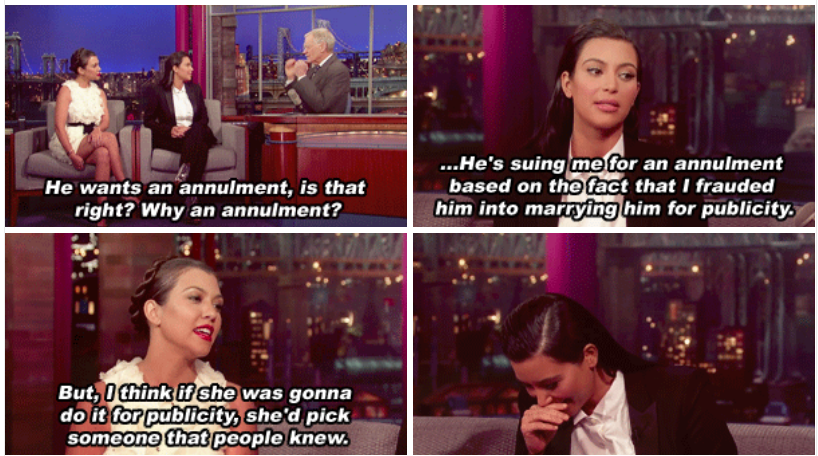 5.
When Kris found out about Kylie taking the contraceptive pill.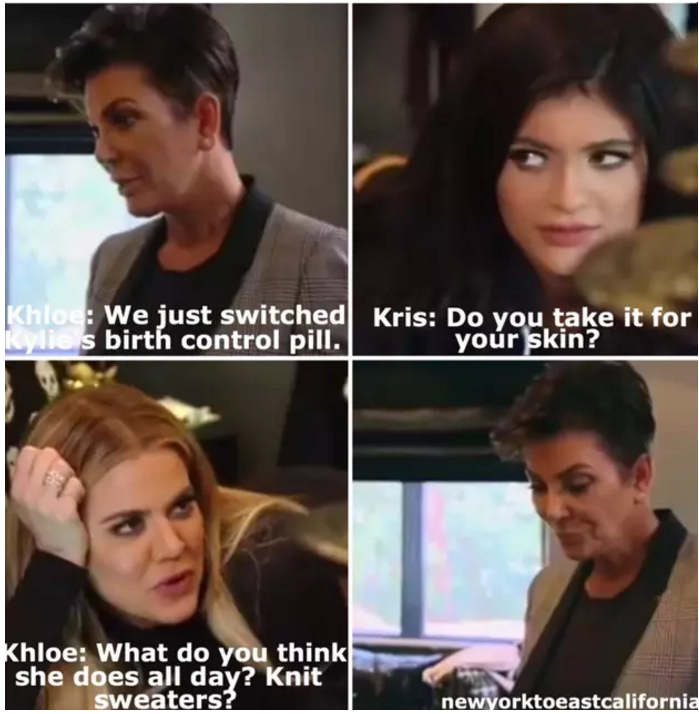 6.
And when Khloé had this to say about Kris's sex education.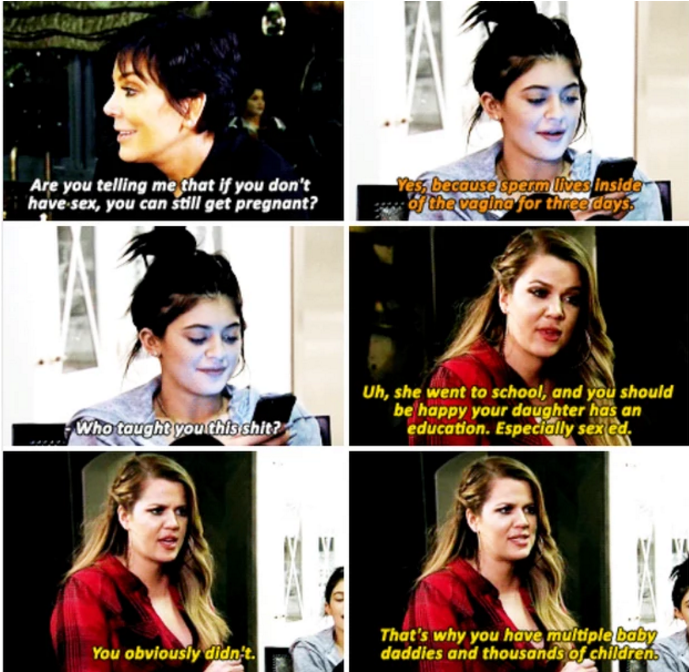 7.
When Kim had no time for Kris's advice on dealing with Taylor Swift.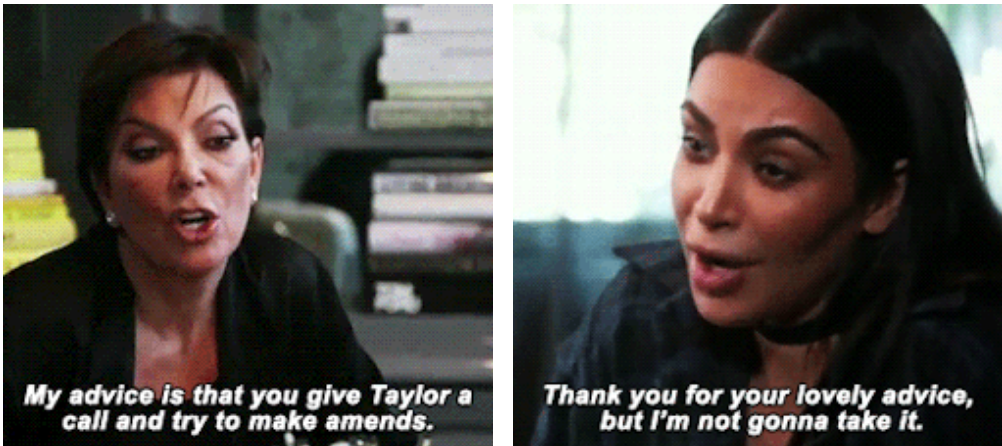 8.
When Kourtney could have complimented Scott but chose not to.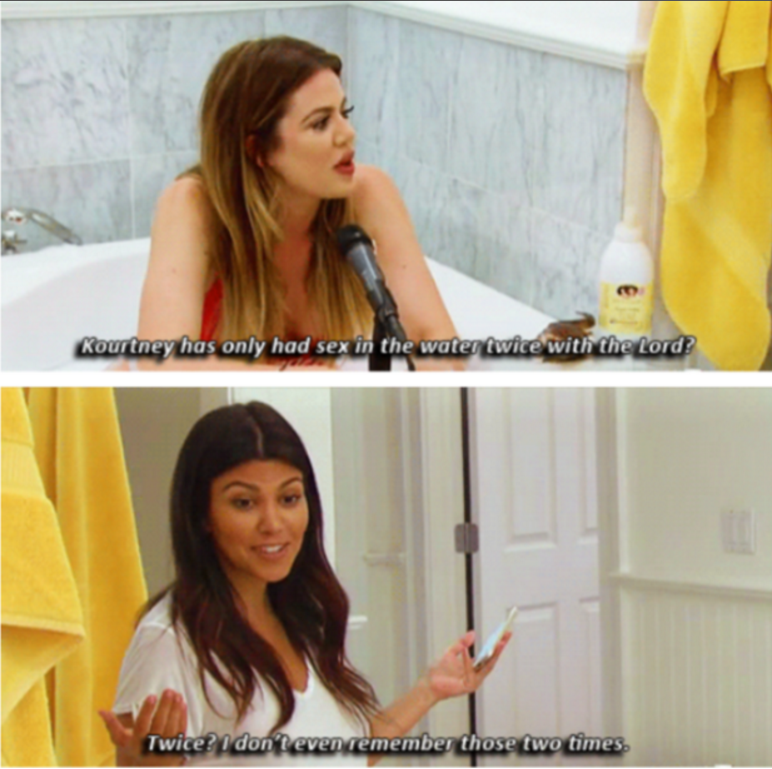 9.
And when she dangled this carrot only to rip it away.
10.
But then he got his own back with this comment on her interior design tastes.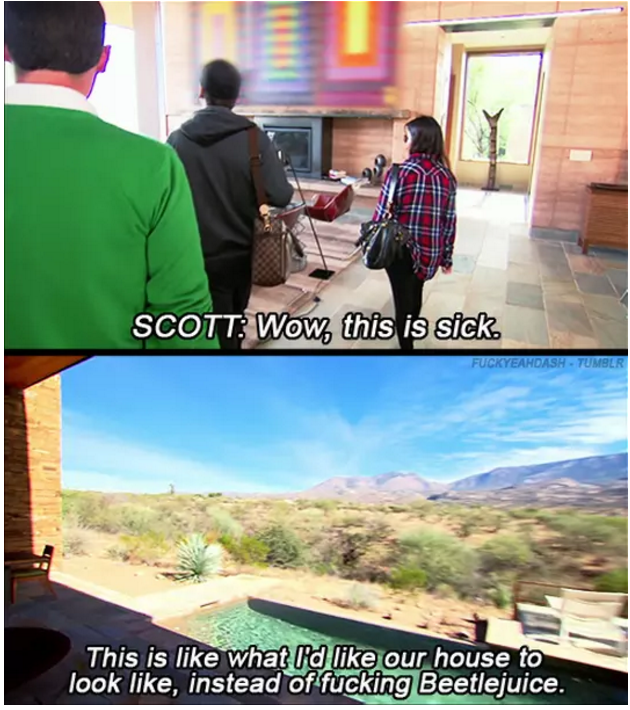 11.
When Khloé brought up those paternity/adoption rumours once again.
12.
And when she suggested Kris got this test.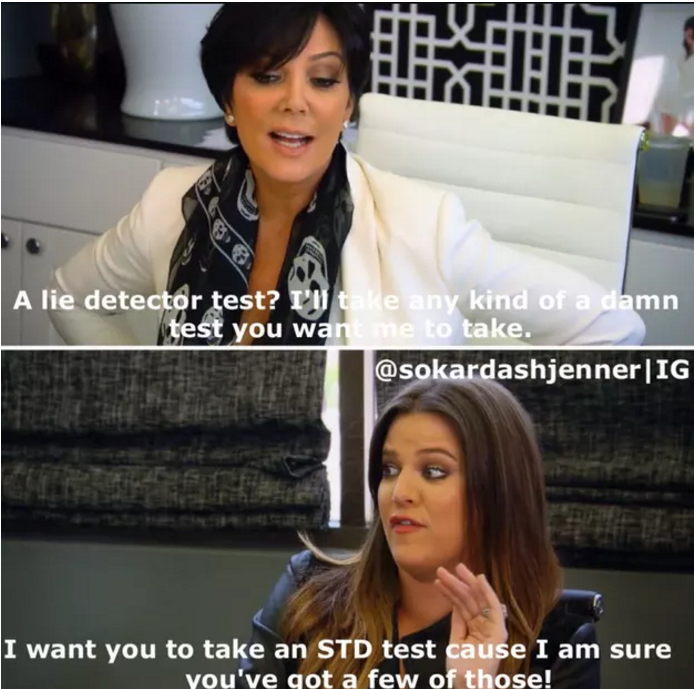 13.
Before shutting down this offer.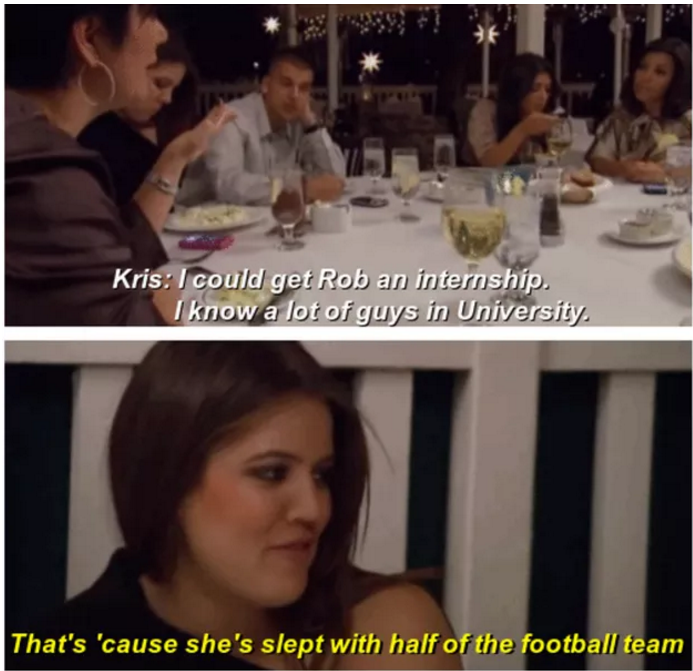 14.
And when Scott actually went there.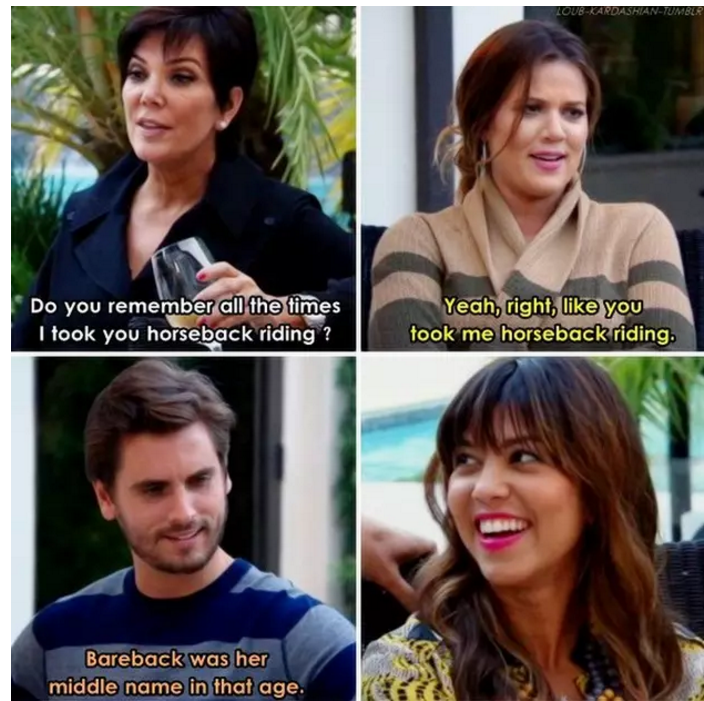 15.
Twice.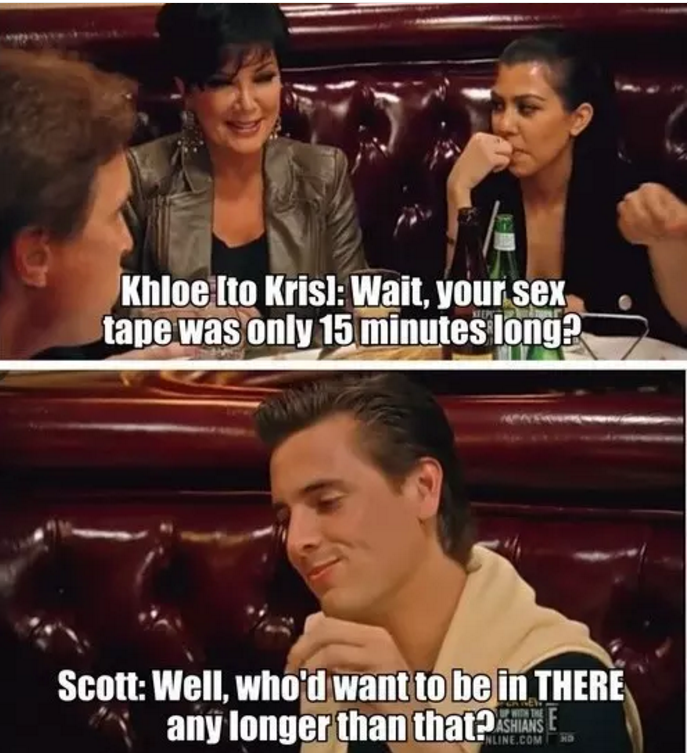 16.
When Kim served up this low-key shade.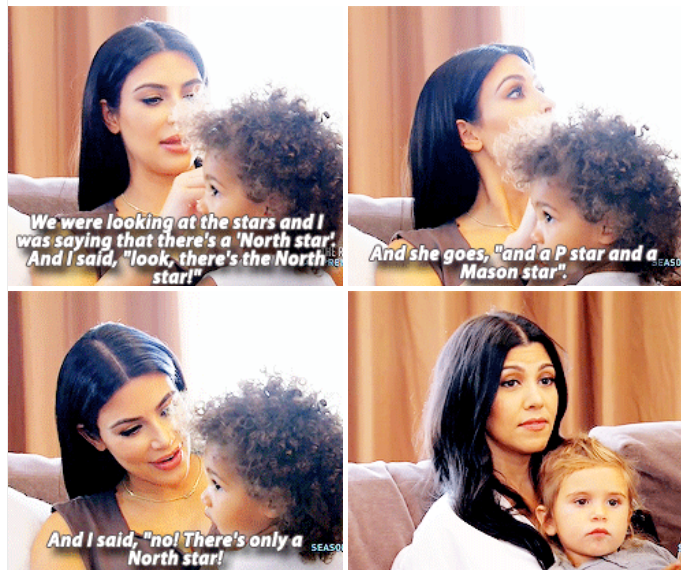 17.
When Kourtney owned this argument.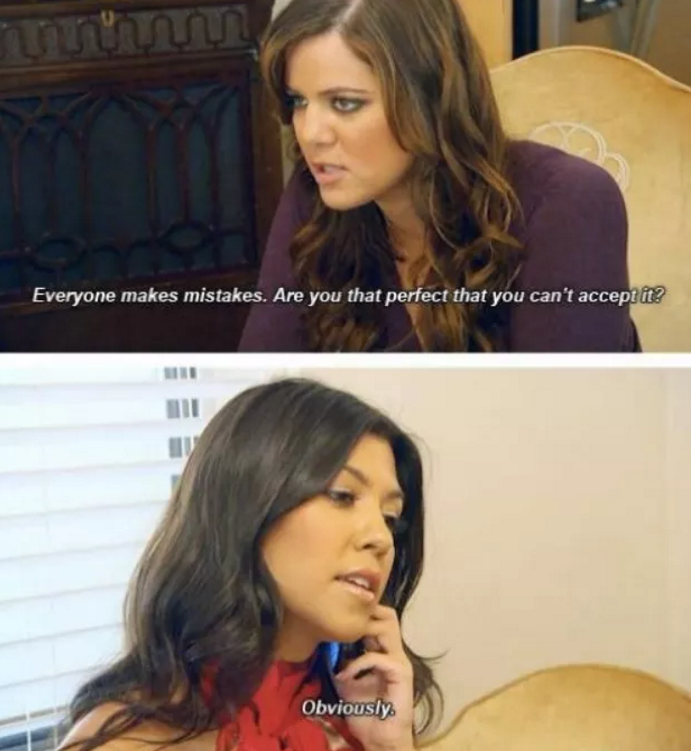 18.
When Kourtney and Khloé gave precisely no fucks about Kim's Vogue cover.
19.
And when they had no time for Jonathan Cheban's woes.
20.
Or his successes either, tbh.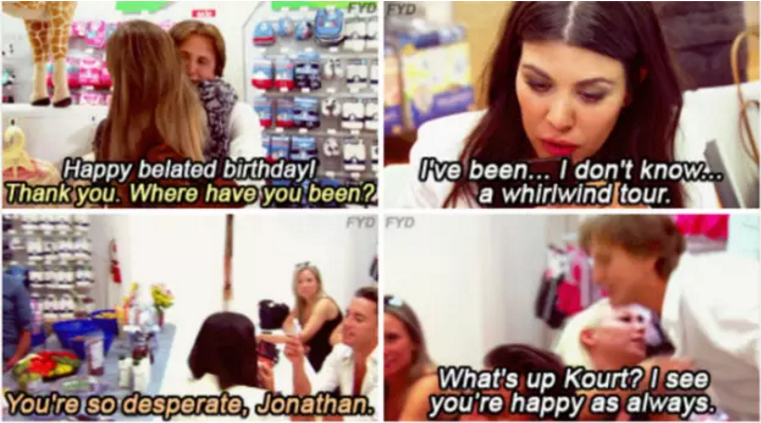 21.
And Kourtney definitely didn't have time for Kim's hysterics.
22.
When Scott said this to Kim moments before she walked down the aisle for a third time.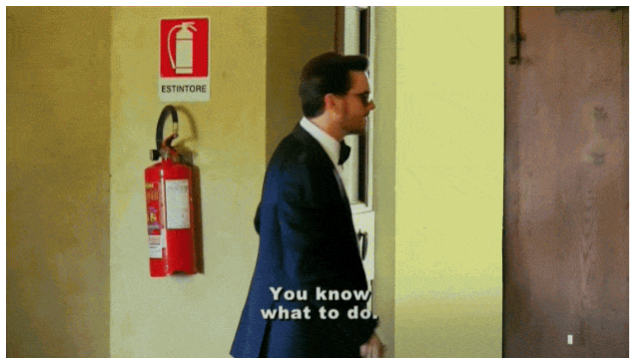 23.
And when he said what we were all thinking.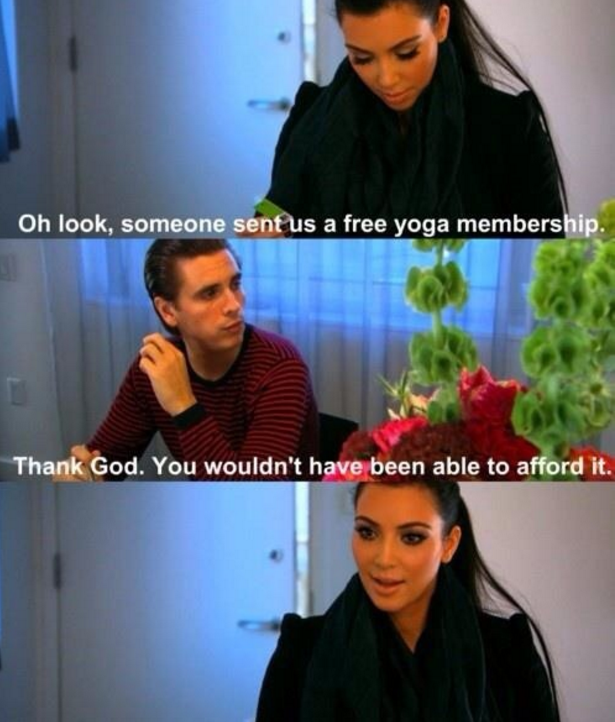 24.
When Kourtney shut Kim's bragging the hell down.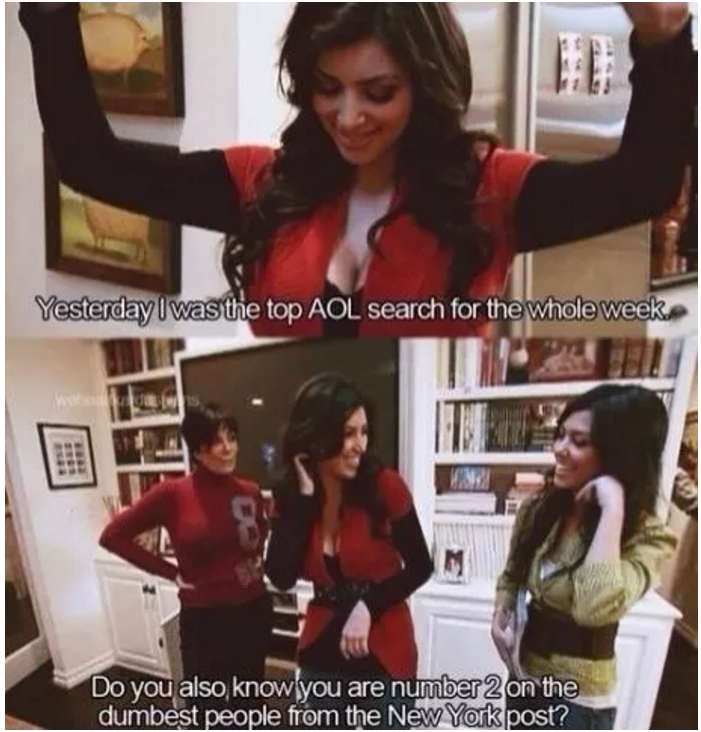 25.
And when she mocked her spelling abilities.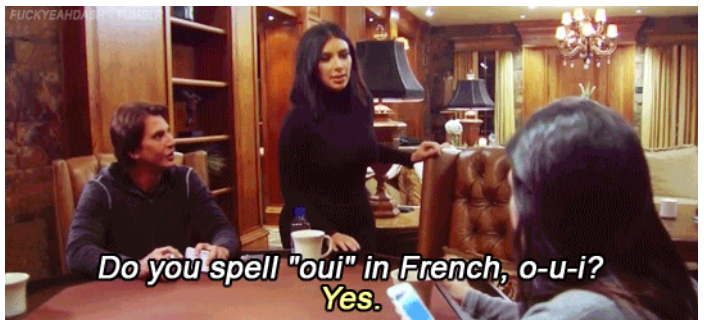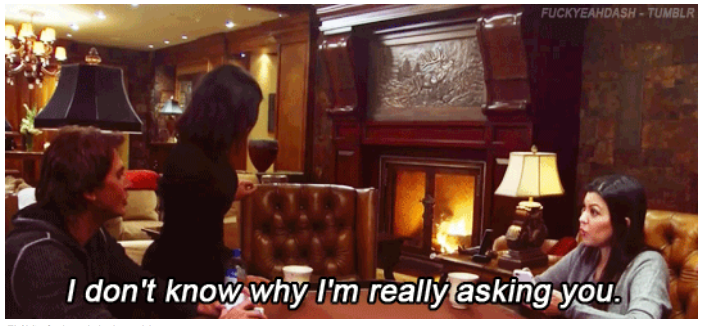 26.
And had no desire to participate in this family PDA.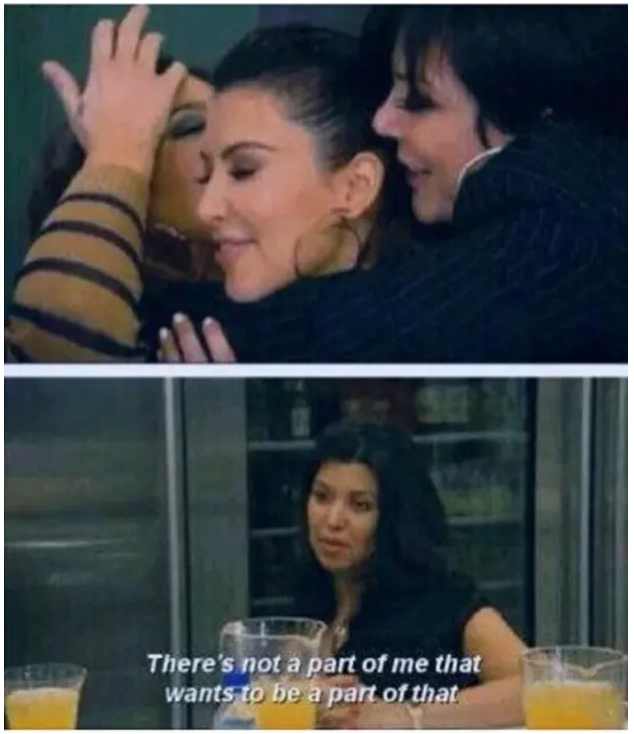 27.
When Scott managed to turn this insult back around.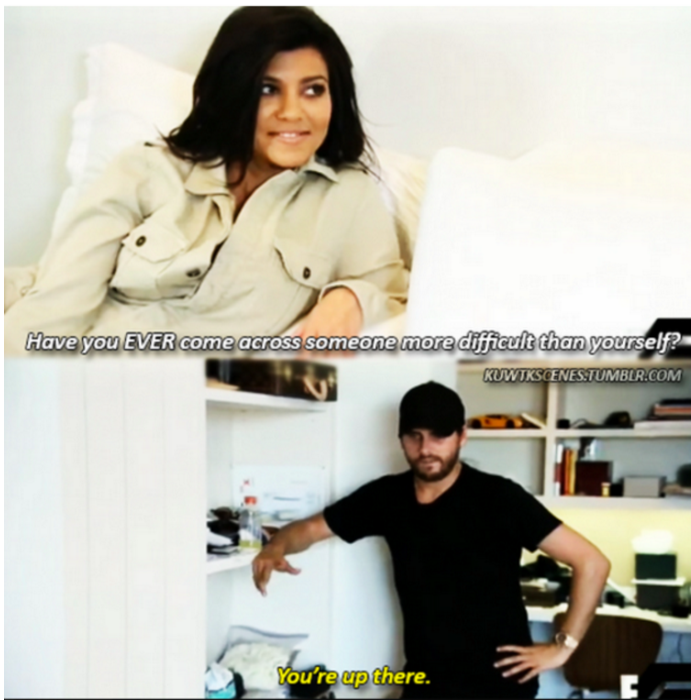 28.
And, finally, when he delivered the best burn of all.