It's no secret that the Kardashian/Jenners go all out each and every time they throw a party. I mean, just look at the winter wonderland created for their most recent Christmas Eve bash.
You probably also remember the levels of extra at Khloé Kardashian's baby shower, which was more extravagant than most people's weddings.
And who can forget Kylie transforming an entire lot at Universal Studios into "Stormi World" to celebrate her daughter's first birthday?
Well, over the weekend, Kylie took on party planning duties again, throwing a celebration for her best friend Stas's 22nd birthday. However, Kylie decided to use the party to pay tribute to her favourite show, and themed the celebration around The Handmaid's Tale.
Kylie revealed the theme with an Instagram caption reading: "You know The Handmaid's Tale is my favorite show ever...so for Stassi's birthday...welcome to Gilead."
And she went on to share a series of videos to Instagram, revealing the levels of commitment to the theme. Her house was adorned with Gilead flags while waiting staffers were dressed as Marthas. Guests wore handmaid costumes and greeted one another with the phrase "Praise be" and enjoyed "Under His Eye Tequila" and "Praise Be Vodka" cocktails.
However, the theme seemed to be a strange choice given that the show — which is based on Margaret Atwood's 1985 novel of the same name — depicts a dystopian society in which women are stripped of all rights, selected for their fertility, and routinely raped before being forced into childbirth.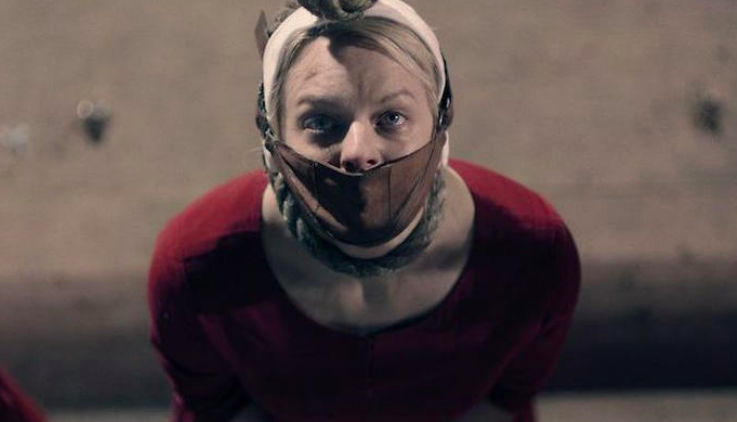 In fact, the iconic handmaid costume, consisting of a red robe and a white bonnet — designed to act as blinkers to prevent the woman wearing it from looking at her surroundings — has become synonymous with protest over recent years, with women wearing similar attire to fight back on issues ranging from sanctions on reproductive rights to sexual assault.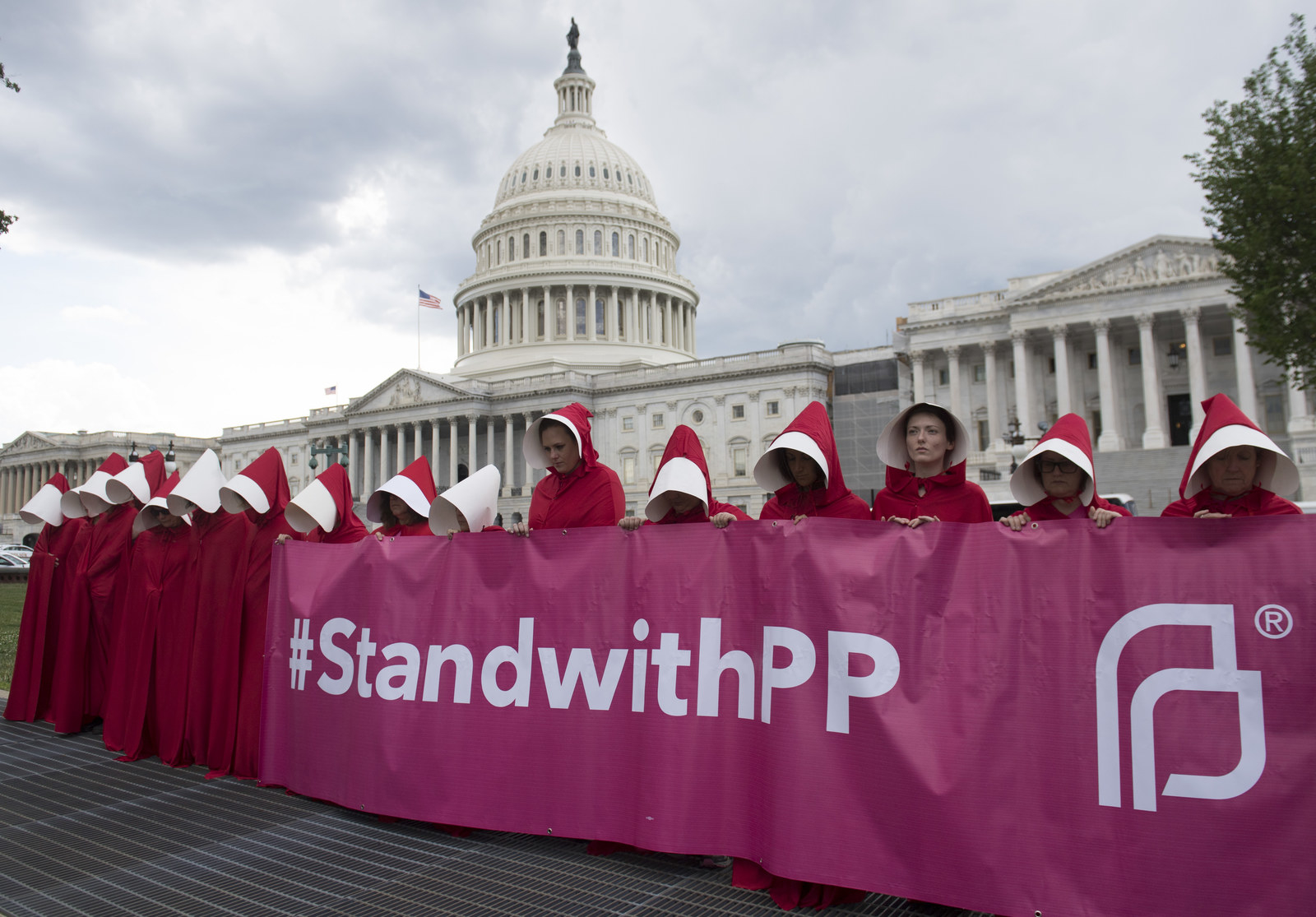 And it didn't take long before people began calling Kylie out for the party.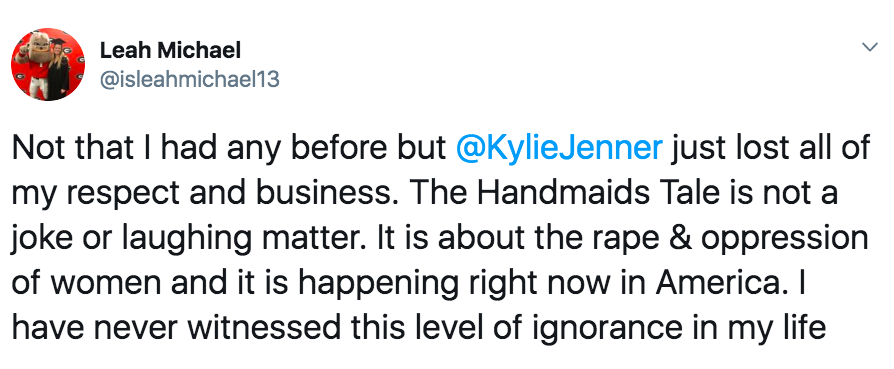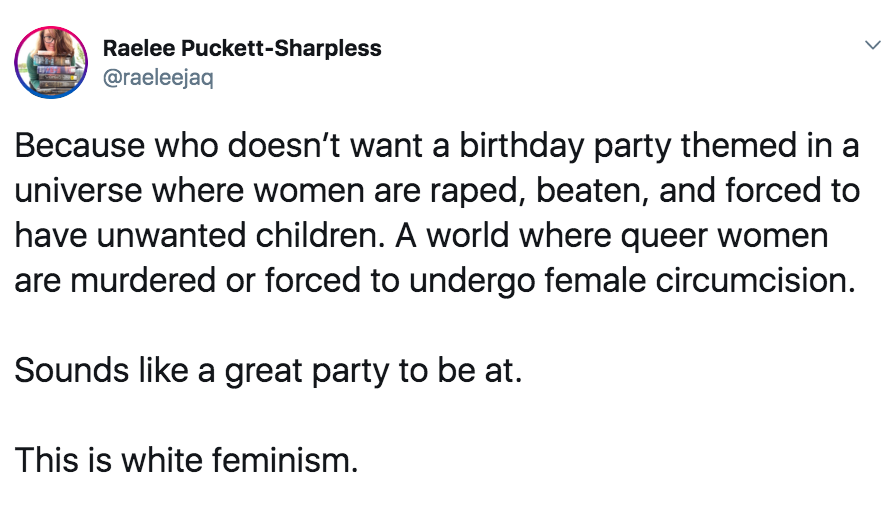 Many people called the theme "tone-deaf".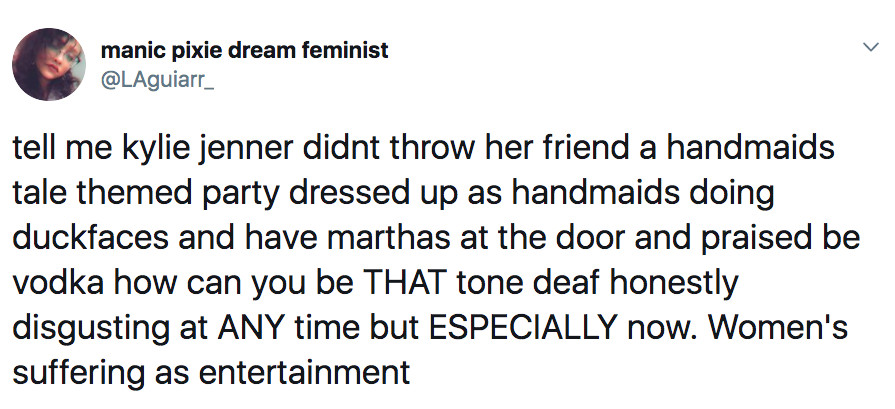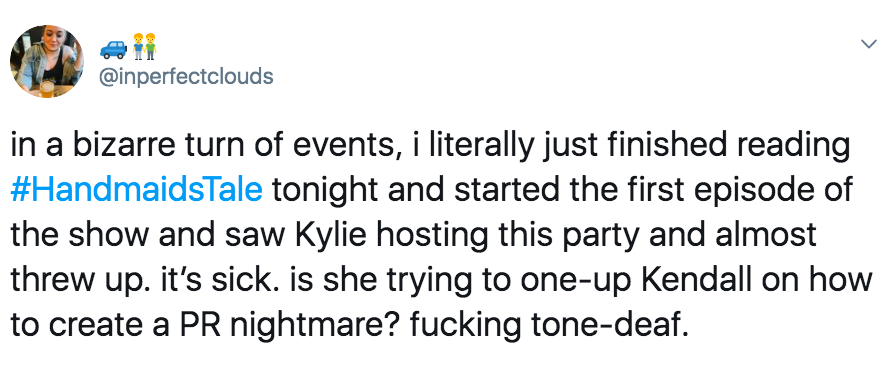 And questioned whether Kylie actually understood the show.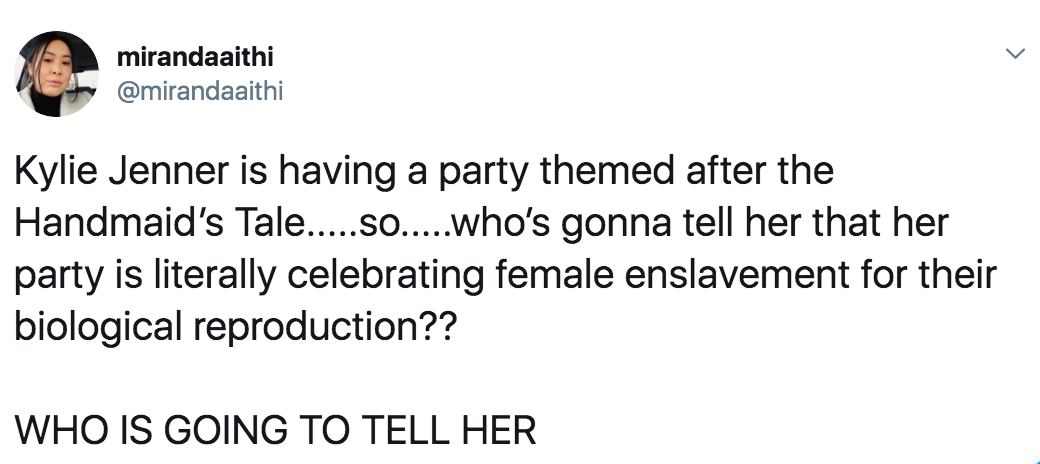 Some said that Kylie's decision to throw the party was a sign of her "privilege".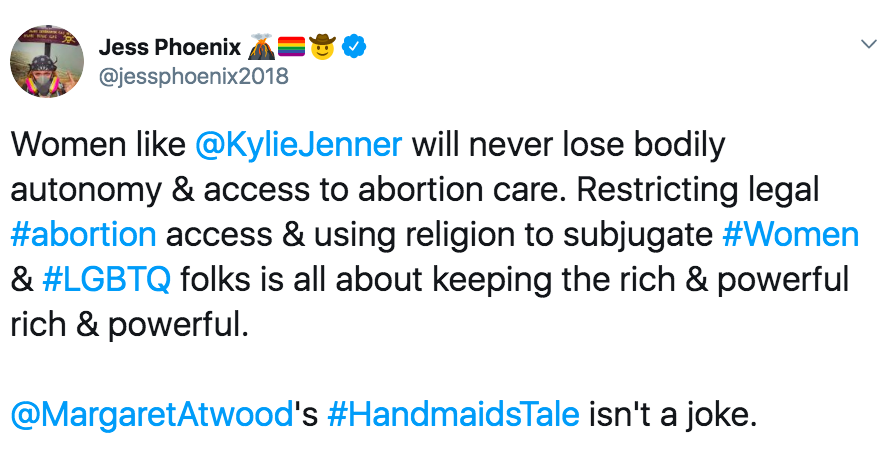 Many people said the party was especially problematic in the wake of restrictive abortion laws being passed across multiple US states in recent weeks.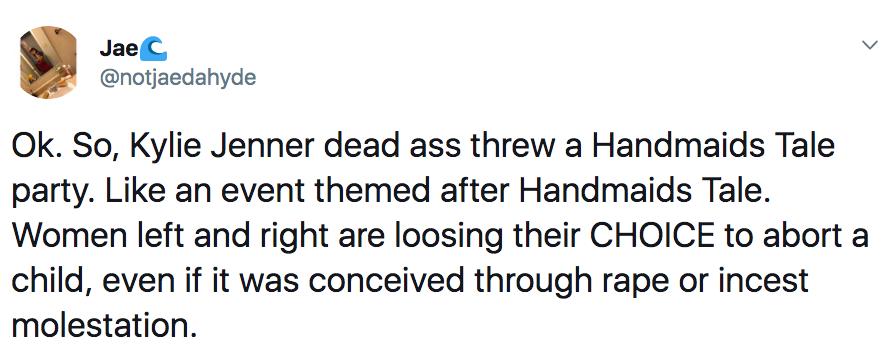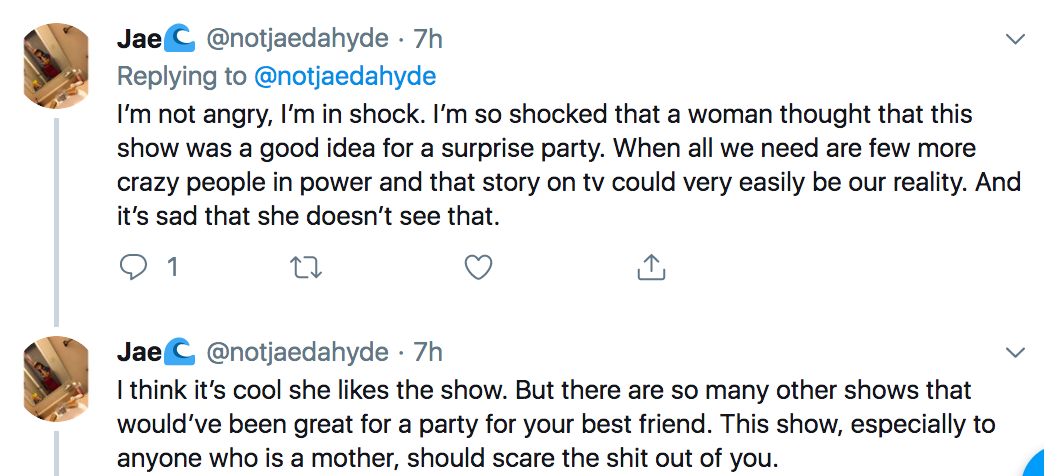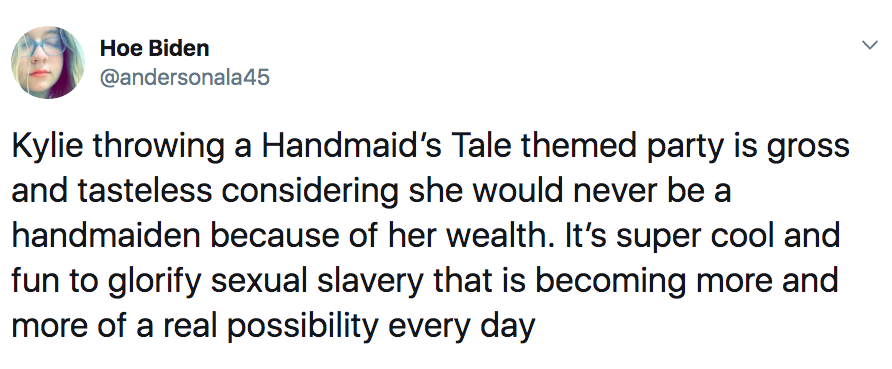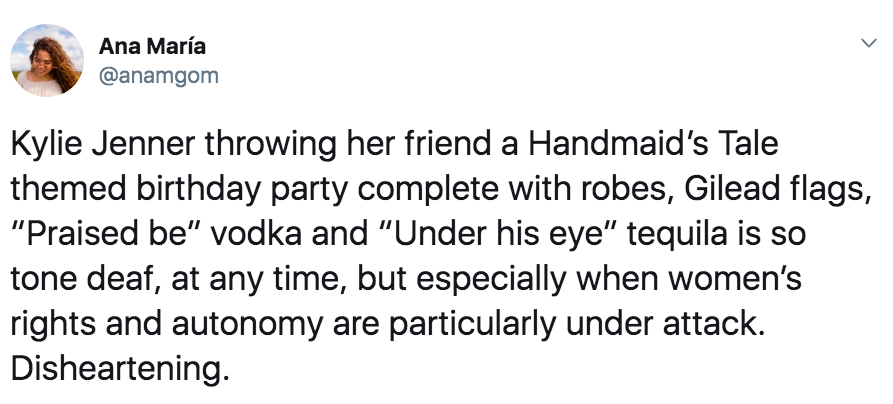 And some people did defend Kylie by pointing out that many people throw parties celebrating pop culture references with questionable themes.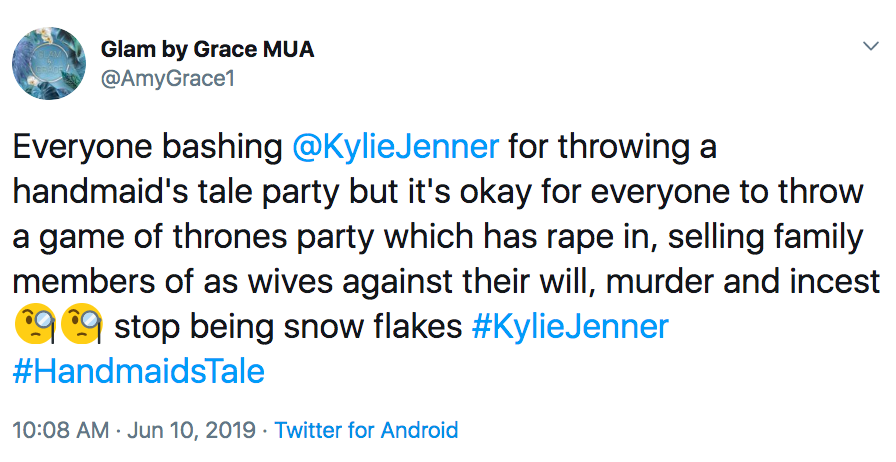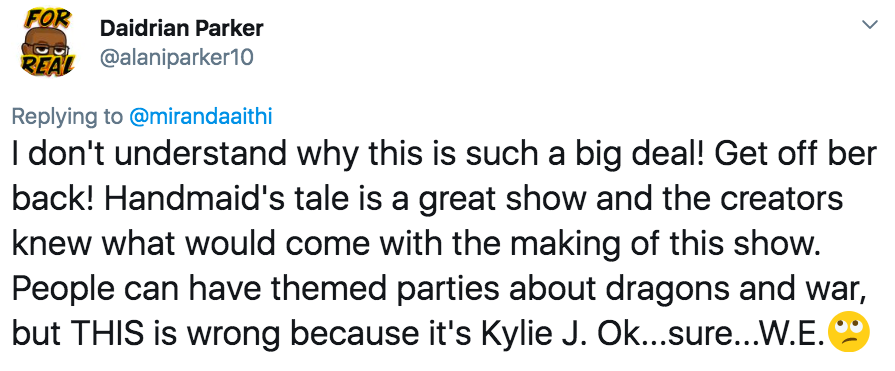 And said that Kylie likely threw the party because her friend "loved the show".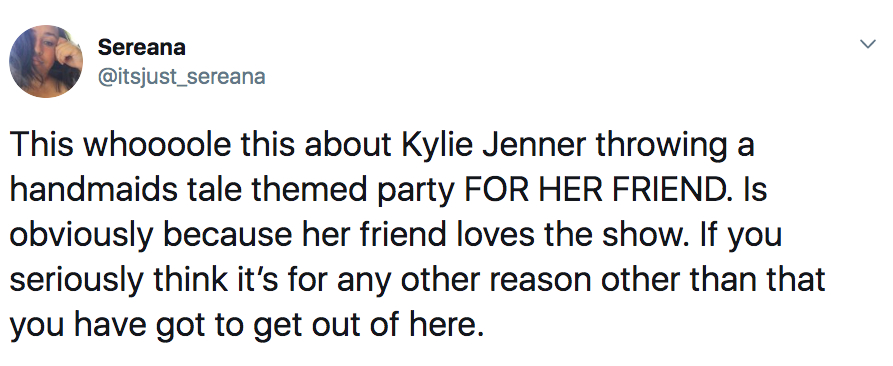 A spokesperson for Kylie Jenner has been contacted for comment.