Kylie Jenner has revealed that her 16-month-old daughter, Stormi Webster, was hospitalised over the weekend.
Kylie shared the news on her Instagram Story, firstly posting a video of her backyard alongside a caption expressing gratitude and announcing that she felt "blessed beyond words".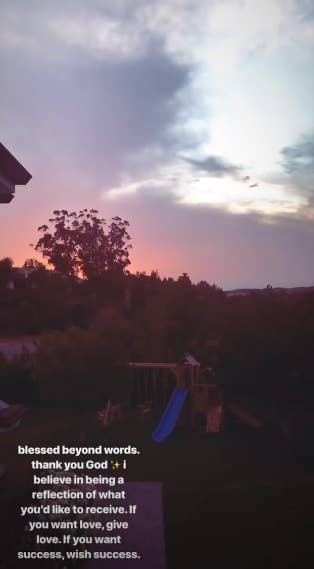 "Blessed beyond words," she wrote, "Thank you God. I believe in being a reflection of what you'd like to receive. If you want love, give love. If you want success, wish success."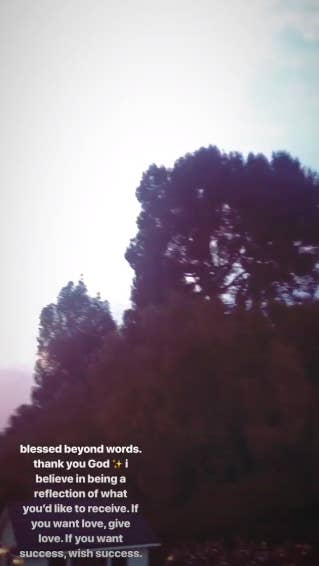 And Kylie followed this video up with a photo of a sleeping Stormi, and a caption explaining the traumatic ordeal they'd experienced over the weekend.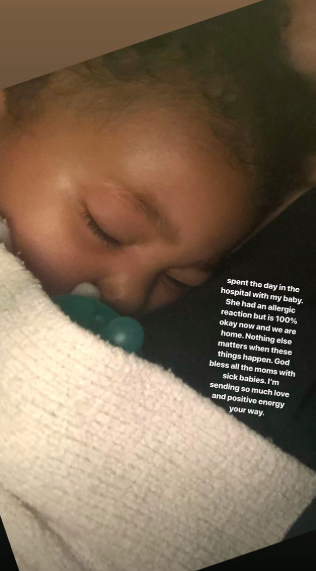 She wrote: "Spent the day in the hospital with my baby. She had an allergic reaction but is 100% okay now and we are home."
"Nothing else matters when these things happen," Kylie continued, "God bless all the moms with sick babies. I'm sending so much love and positive energy your way."
This is the second time in two months that a Kardashian/Jenner child has been hospitalised due to an allergic reaction. Back in late April, Kim's son Saint West was rushed to the ER during a family vacation to Palm Springs.
We're glad Stormi and Saint are both OK. 💖