Kylie Jenner Finally Revealed Exactly How She Kept Her Super-Private Pregnancy A Secret For So Long
So that's how she kept her pregnancy so under wraps!
If you can cast your mind back to 2017, you'll probably remember that we spent the latter half of the year wondering whether the reports that Kylie Jenner was pregnant were actually true.
Because, after reports first broke in August, Kylie — and indeed the entire Kardashian/Jenner family — remained completely silent on the subject.
In fact, Kylie didn't reappear publicly until after she'd given birth and announced the news, with even Kim Kardashian West saying it was a miracle the secret had remained under wraps for the entire duration of her pregnancy.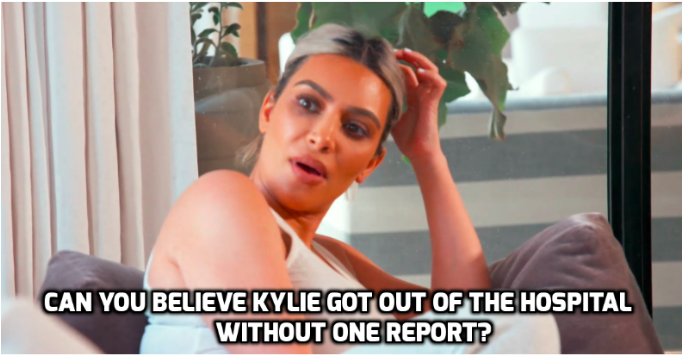 Kris agreed, saying she'd been "anxious" of the news being confirmed throughout Kylie's pregnancy.
But now Kylie has revealed exactly how she managed to keep her pregnancy so secret — she just didn't leave the house.
Posting to Instagram, Kylie revealed that she's currently self-isolating in the midst of the coronavirus crisis. However, unlike others who are finding the experience difficult, Kylie revealed she's already had a lot of practice.
"Another daily reminder to take this social distancing serious and self-quarantine," she told her followers on Instagram. "I'm on day 8."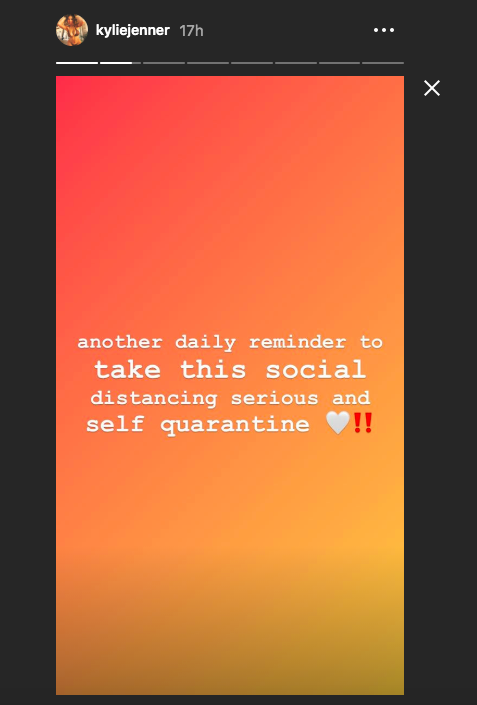 "My pregnancy prepared me for this. I didn't leave the house for months," she added.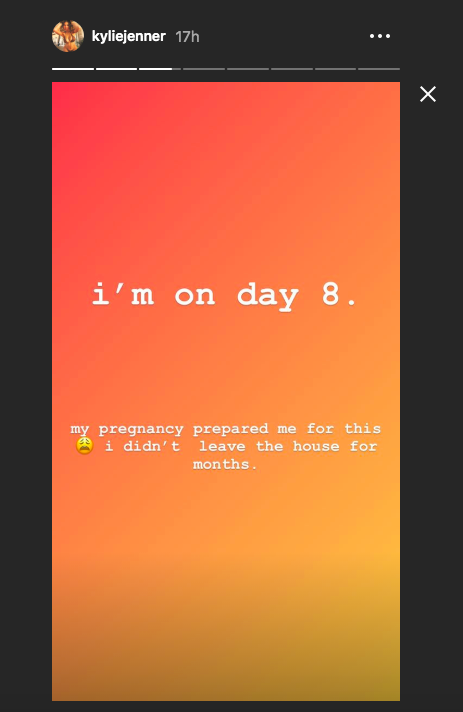 And, to be fair, her claims stack up. After all, most of the footage from her pregnancy shown in the "To Our Daughter" video, appeared to have been shot at Kylie's Calabasas, California, home.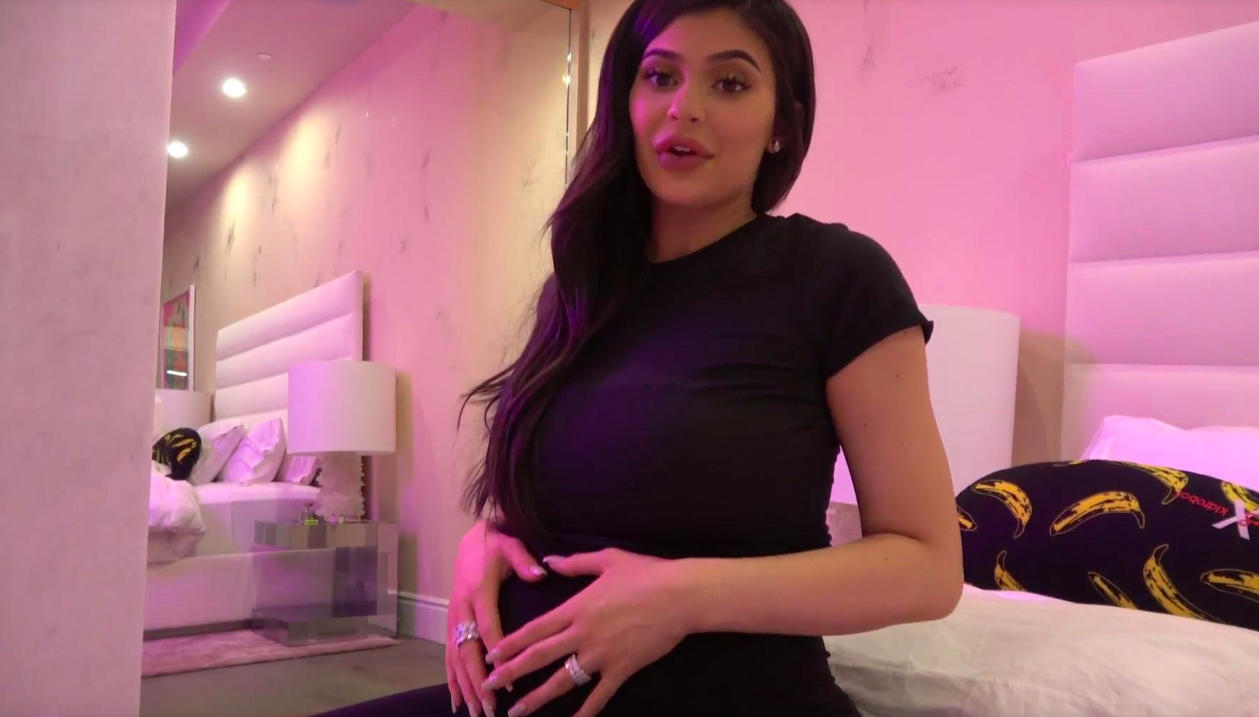 In fact, she was only photographed out and about once in her entire pregnancy — and that was a week before she gave birth, when paparazzi caught her at a private property.
And Kylie has since revealed that while keeping her pregnancy so private was challenging, it allowed her to enjoy the "sacred, special moment" in her life.
"I knew that it would be better for us, if me and Stormi just stayed kind of low-key," Kylie told Vogue. "Your hormones are going crazy and your emotions are more heightened and I just felt like I wasn't prepared to [be public]."
"I just knew it would be better for me, and I could enjoy the whole experience if I did it privately," she added. "I just felt like it was a sacred special moment and I wasn't ready to share it with anybody. I just wanted to keep that to myself."