If you've ever spent any time on Kylie Jenner's Instagram, you'll probably know that her photos are usually pretty immaculate.
However, yesterday Kylie decided to break tradition.
That's right — yesterday, the billionaire makeup mogul took to Instagram stories and shared a video of herself in which her stretch marks were visible.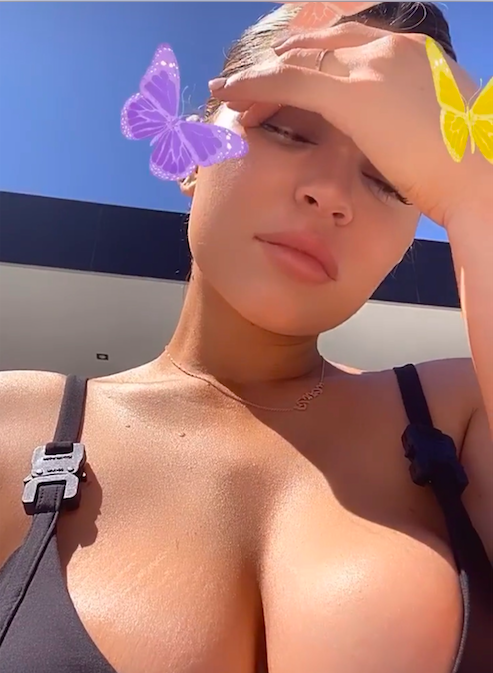 And it's safe to say that people absolutely loved her for it.
Many people took to Twitter to praise Kylie for embracing her body.
Others said that the post was a "nice change" from what we usually see from the Kardashian/Jenners.
And many, many more said that they felt more accepting of their own stretch marks now that Kylie had given us a glimpse of hers.
Kylie's post comes a year after she opened up about how her body had changed since giving birth to her daughter, Stormi, in February 2018.
"I have stretch marks on my boobs. My stomach isn't the same, my waist isn't the same, my butt's bigger, my thighs [are] bigger," Kylie said during a YouTube video.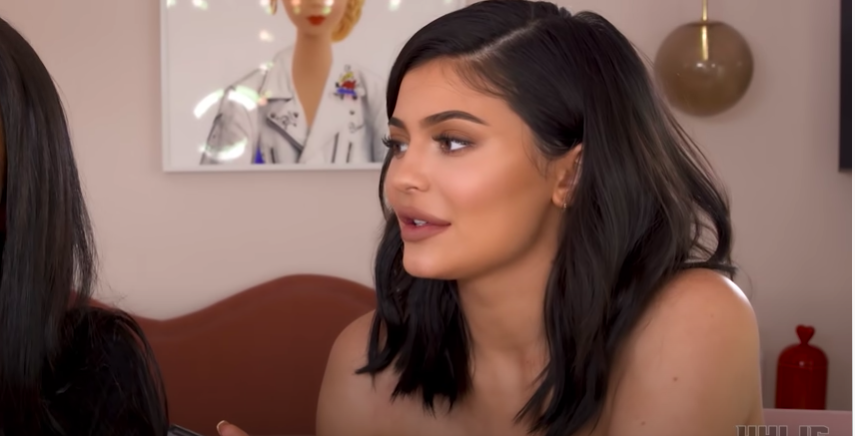 "I snapped back pretty fast but it was never the same and still isn't," Kylie went on to tell a fan on Instagram who asked how she'd gotten back into shape after giving birth. "Once I accepted the change, my confidence came back. It just takes time."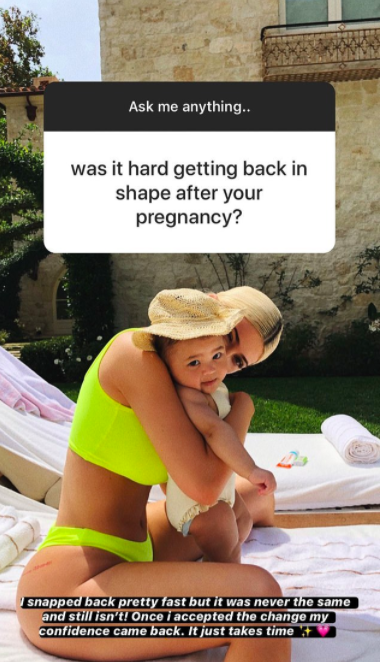 She then addressed her stretch marks specifically, revealing that she'd chosen against having laser therapy to remove them because they reminded her of Stormi.
"[I have stretch marks] on my breasts, butt, and thighs," she wrote. "I haven't gotten rid of them. Just accepted them as a little gift from Stormi."
Kylie echoed the sentiment in an interview with Glamour later that year, where she revealed that while pregnancy had changed her body, she'd learned to "love and accept" herself in any form.
"Pregnancy completely changed my body at a super young age, but I really don't care," she said. "My body is still not the same but loving every stage and appreciating all different types of bodies is something social media has taught me. Not everything you see on the internet is real life."