We all know that Kylie Jenner spends a lot of time posting selfies on Instagram.
Not a day goes by without some perfect posing.
But now Kylie has branched out into Instagram videos.
And it seems that her favourite thing to do is act out the 😜 emoji.
Seriously, she can't stop. 😜 😜 😜 😜
And it wasn't long before people began making comparisons between her and Miley Cyrus.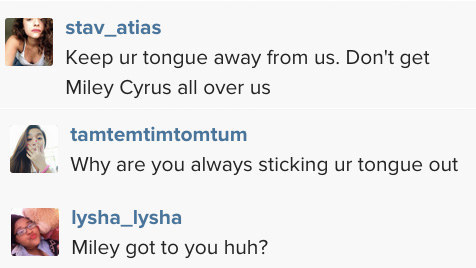 But while we're on the subject of Kylie Jenner's video offerings, can we just appreciate how mesmerising – and slightly confusing – these two Vines are?