Back in January, Rob Kardashian shocked everyone – not least his family – after he got together with Blac Chyna.
In fact, the Kardashian family went into meltdown, with Khloé reportedly kicking Rob out of her home where he's lived for years.
She then tweeted this ~~cryptic~~ message, which she later denied was about Rob.
BUT she did follow it up with:
Within a couple of days, Kourtney and Khloé posted this image with the caption: "Never go against THE family." It was a reference to a speech Kanye West gave when he played the family his new album, which may or may not have been about a certain Rob.
Then came this bizarre (and now deleted,) post on Rob's Instagram, which made it pretty clear that he'd ditched his family because of Blac Chyna.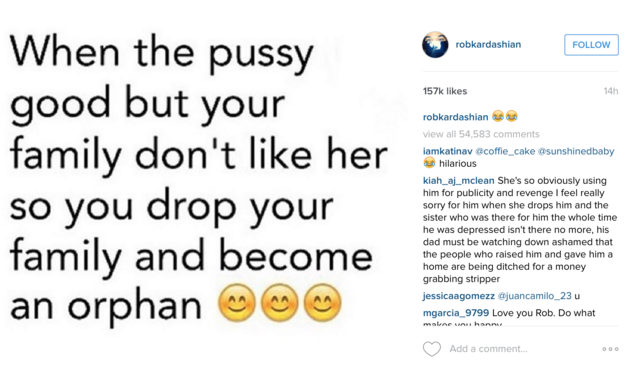 But the drama didn't stop there. Kylie Jenner then launched a cooking show, Cooking With Kylie, on her app
Which seemed an interesting choice, seeing as Blac has her own show, Cooking with Chyna on Snapchat – and has done for quite some time.
Things got even more interesting when, after Kylie posted her first show, Blac Chyna took to Instagram to share this message.

Then Tyga decided to get involved, posting this Instagram video saying that in 2016, "motherfuckers gotta stop acting like they invented every motherfucking thing."
And of course, there's also the fact that Kylie and Blac Chyna have had a long, involved subtle rivalry on Instagram. For example, a year ago, Kylie shared a photo of her wearing a Cartier watch with the caption: "Currently."
However, a year before Kylie's photo, Blac Chyna had shared this snap of her and Tyga's hands entwined – with her wearing the same Cartier watch that Tyga had bought for her.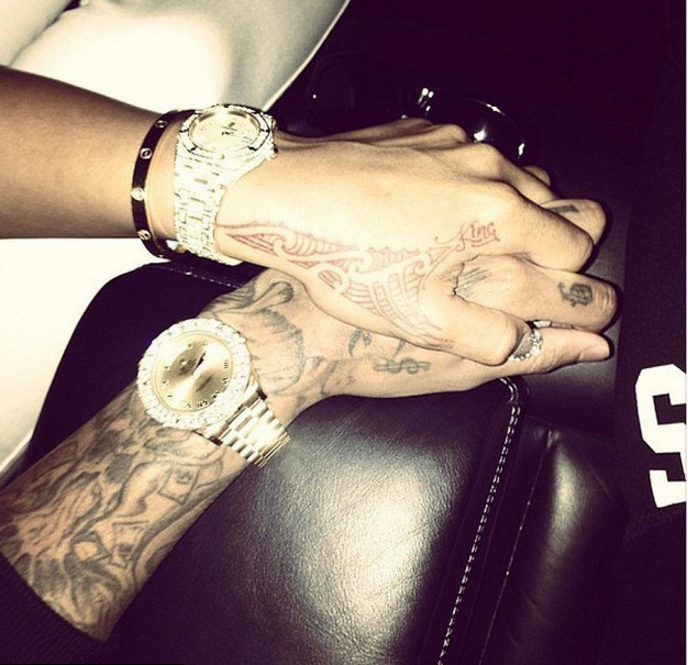 And, just hours before Kylie posted the snap of her wearing the watch, Blac Chyna shared this photo of hers.
Oh and of course, Blac Chyna shared this photo of her with massively inflated lips, right in the midst of the #KylieJennerLip challenge last year.
But perhaps the strangest thing about Rob's new relationship with Blac Chyna was the fact that he and Kylie have been extremely close over the years. Kylie once shared this photo of Rob with the caption: "My best friend, my heart, my brother."
In fact, there was even a time when Rob unfollowed EVERYONE on Twitter apart from Kris and Kylie Jenner.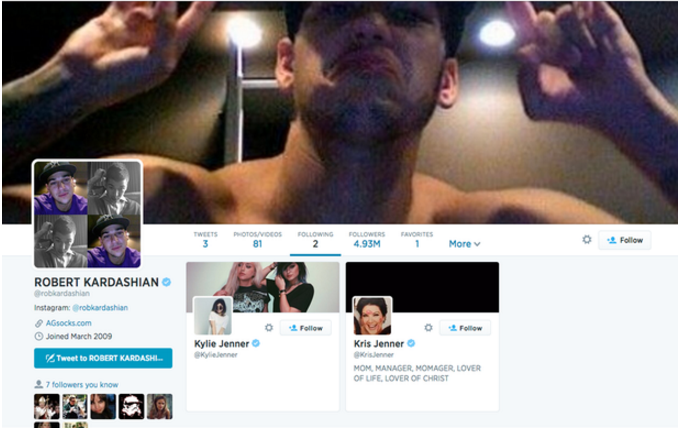 But now it seems that Kylie Jenner and Rob Kardashian have patched things up, with the pair appearing in a Snap together yesterday.
And even posing for this photo, too.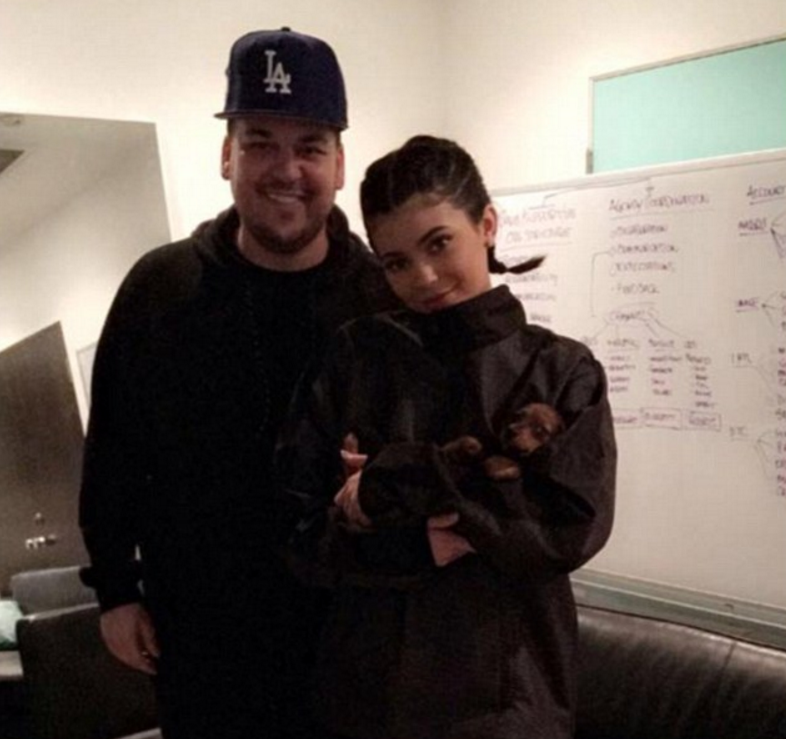 What's more, Kylie ALSO revealed that this reunion isn't a new thing. In response to a news story on the subject, she revealed that they've been on good terms for a while now.
Well, if there's one thing we've come to learn about the Kardashians/Jenners, nothing can come between family. Even if you go against THE family.