On Friday, a source with knowledge of the situation confirmed to BuzzFeed News that Kylie Jenner is pregnant.
And people were shook.
However, eagle-eyed viewers of Life Of Kylie will be aware that the reality star actually low-key hinted that she was ready for a baby a matter of months ago.
During episode four, which was filmed around April – just one month before Kylie became pregnant – she revealed that she felt "lost" and that what she really wanted from life was to move to a farm and raise a family.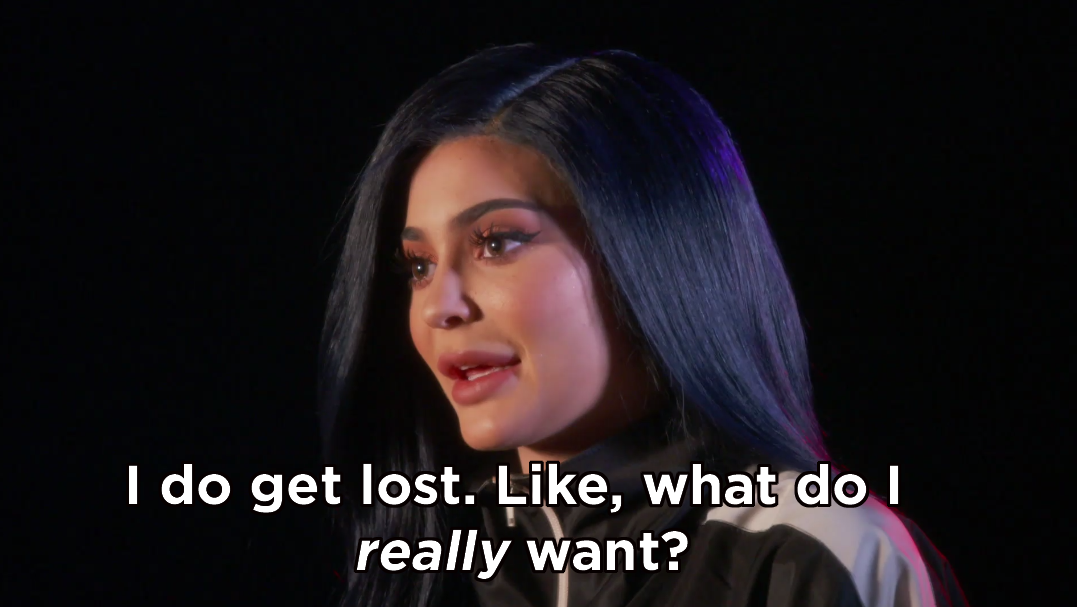 She said:
I don't know what I would have done if someone had told me at nine years old how famous all of us would have been. I live normal on an every day basis, but can I go out and do normal things? Not really. Everything in my life is really great and I wouldn't trade my life for anything, but I do get lost. Like, what do I really want? What I really want is to live on a farm and have chickens and raise animals and have a family.
She went on to say that it would be her "dream" to have privacy and raise her kids peacefully.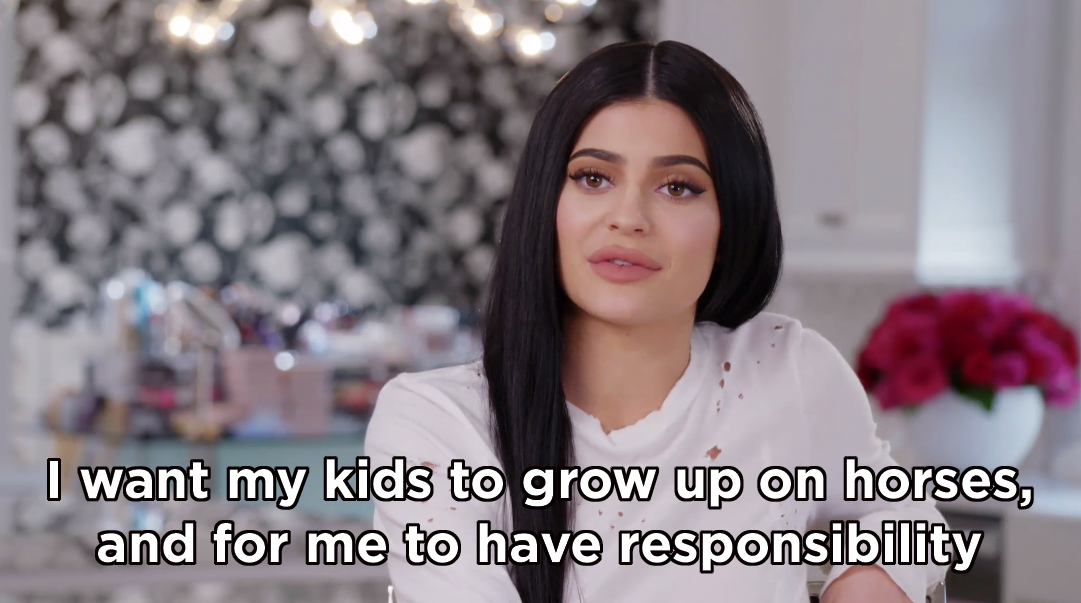 Kylie said:
One day I just want to move to a farm and live the farm life. I want to wake up and get my eggs from my chickens and ride my horses. No paparazzi. The farm for me represents privacy and the way I want to raise a family. It just seems peaceful and I want my kids to grow up on horses and for me to have responsibility and garden. That would be a dream and I would love to do that.
Later in the episode, Kylie and her BFF Jordyn Woods went to visit a farm that was for sale. During the viewing, Jordyn made an interesting observation about Kylie's obsession with living on a farm.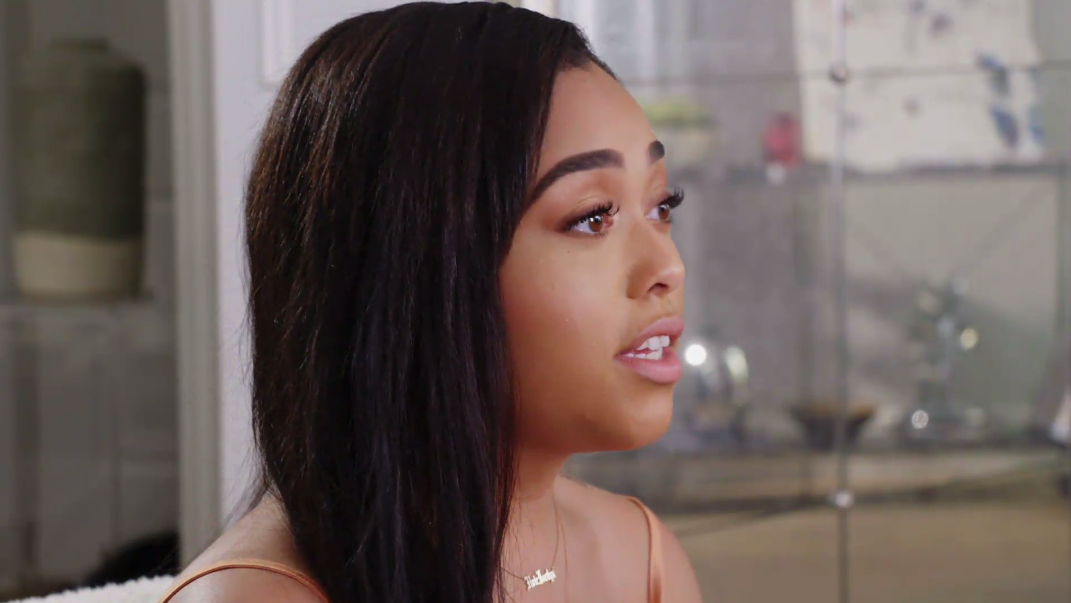 She said:
It's not about chickens or a farm, it's about having anything at your fingertips and by 21, having had all of this for years, it's like, what's the meaning of life? What is really going to make me [Kylie] happy because I [Kylie] realise I can have anything I want, so what is it that I need?
So, perhaps it's time to see if that farm is still up for sale?!