Kylie Jenner is facing backlash after releasing a new hand sanitiser product through her Kylie Skin brand which has led to many people accusing her of "profiting from the pandemic".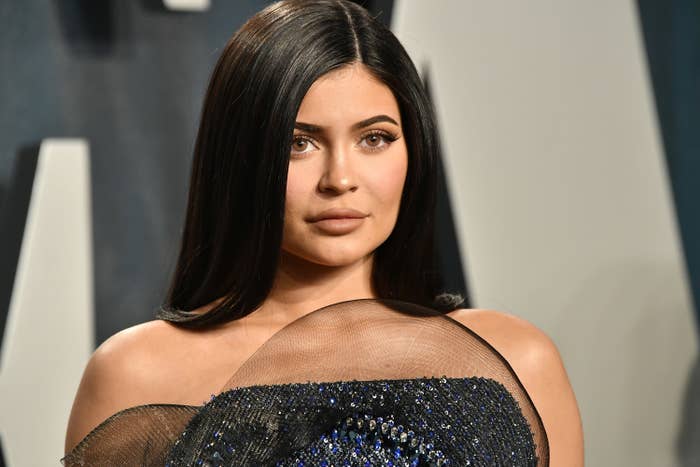 Kylie made the announcement that she had released a hand sanitiser across social media on Tuesday.
"My @kylieskin hand sanitizer is here!!" she wrote on Twitter. "80% alcohol, fast drying, and formulated with glycerin to prevent dryness!"
But while some fans couldn't wait to get their — ahem — hands on the product, others immediately hopped online to express frustration that Kylie was appearing to cash in on a pandemic which has so far claimed the lives of more than 350,000 Americans.
"Kylie Jenner said a billion dollars is not enough, let me keep capitalizing on poor people in the middle of a pandemic," one person wrote. "Like if you actually wanna help make it free or rot."
"Kylie really made Kylie Skin hand sanitizer?" wrote another, "Like, let's profit off a pandemic."
"Not Kylie capitalizing off hand sanitizer," another commented. "Period sis."
Others just expressed their disbelief.
While some said that the product was completely unrelated to the rest of the Kylie Skin collection and should be given away free with other purchases.
This isn't the first time the Kardashian/Jenners have been accused of exploiting the pandemic for profit. Back in March, Kim was criticised for quickly producing and marketing face masks through her Skims line.
Just this week, Kylie was criticised once again for flouting official stay-at-home orders by travelling across the country to enjoy a skiing vacation with Kris, Kendall, and her daughter, Stormi.
"Everyone mad at Kylie Jenner for flying around the world during COVID like did y'all really think she cared about anyone but herself???" wrote one person on Twitter after Kylie shared a series of photos from the lavish trip.