You probably remember that last summer we were sent into a tailspin when it was reported that both Khloé Kardashian and Kylie Jenner were pregnant.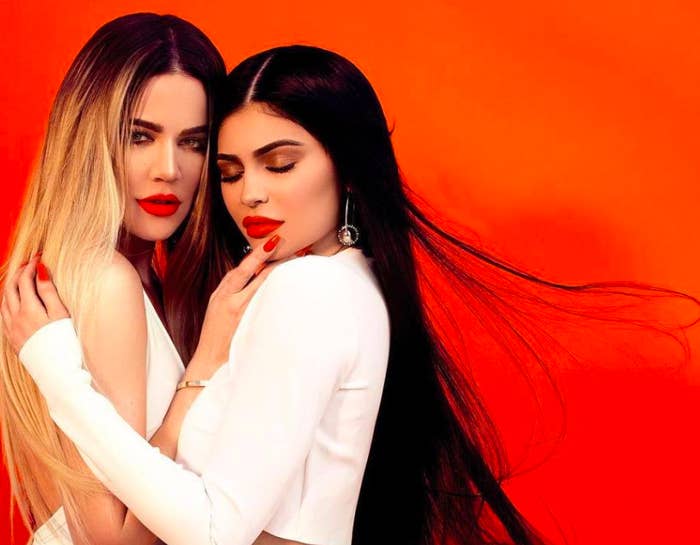 Because neither sister confirmed the news straight away, we spent months speculating whether the reports were true and when the pair would officially announce their news.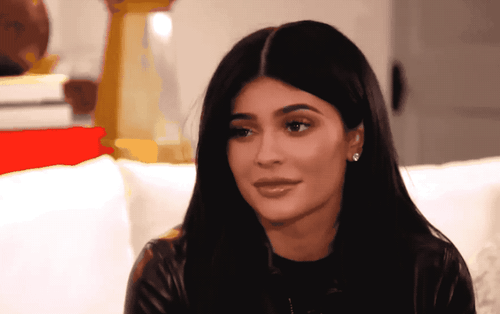 Khloé finally confirmed her pregnancy days before Christmas — a full three months after the reports first broke.
And now, during the latest episode of Keeping Up With The Kardashians, Khloé revealed that her reason for waiting so long to confirm her pregnancy was because of Kylie Jenner.
Speaking during her testimonial, Khloé revealed that she wanted Kylie, who got pregnant first, to have her "time to shine," but that her sister was going "back and forth" over whether to announce her pregnancy.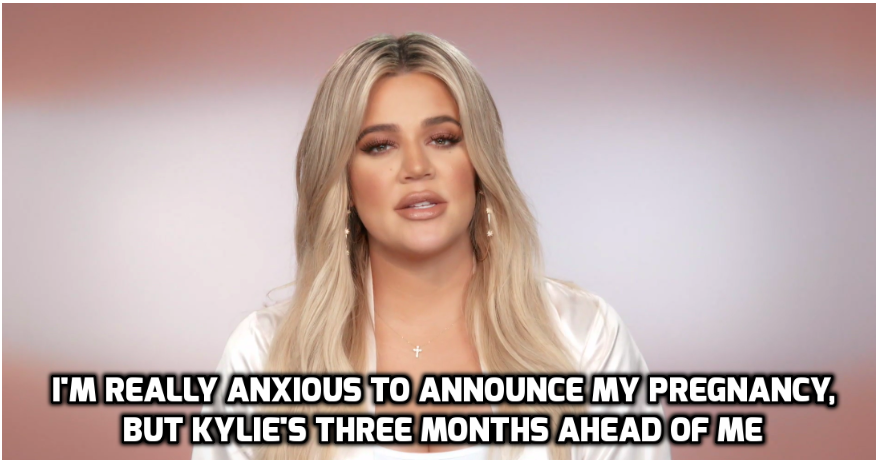 She went on to say that waiting was becoming "frustrating" since her body was changing and public speculation was growing every day.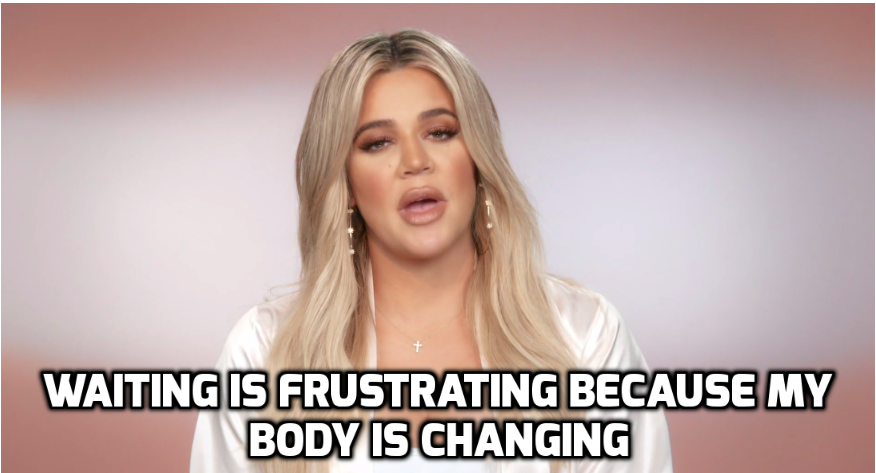 During another scene, we saw Kim informing Kylie of Khloé's decision to hold off confirming her pregnancy until Kylie announced hers.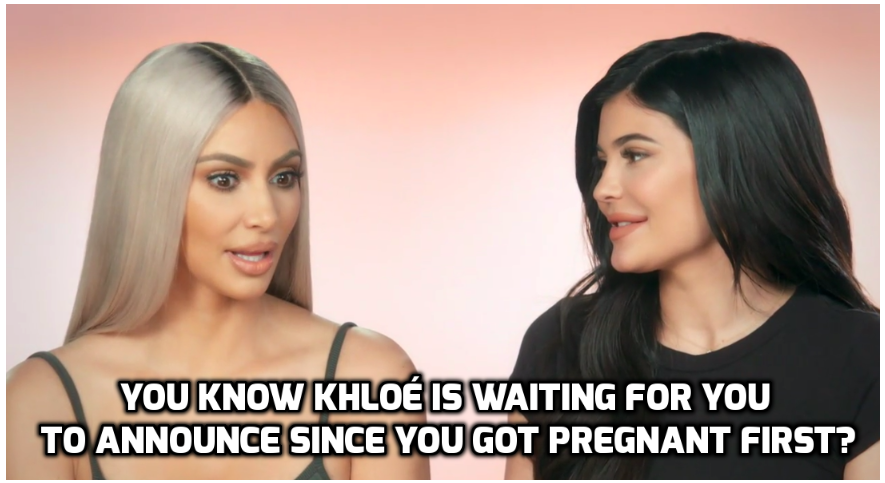 The sisters then called Khloé, with Kylie reiterating that she'd decided against publicly confirming her pregnancy and explaining the reason why.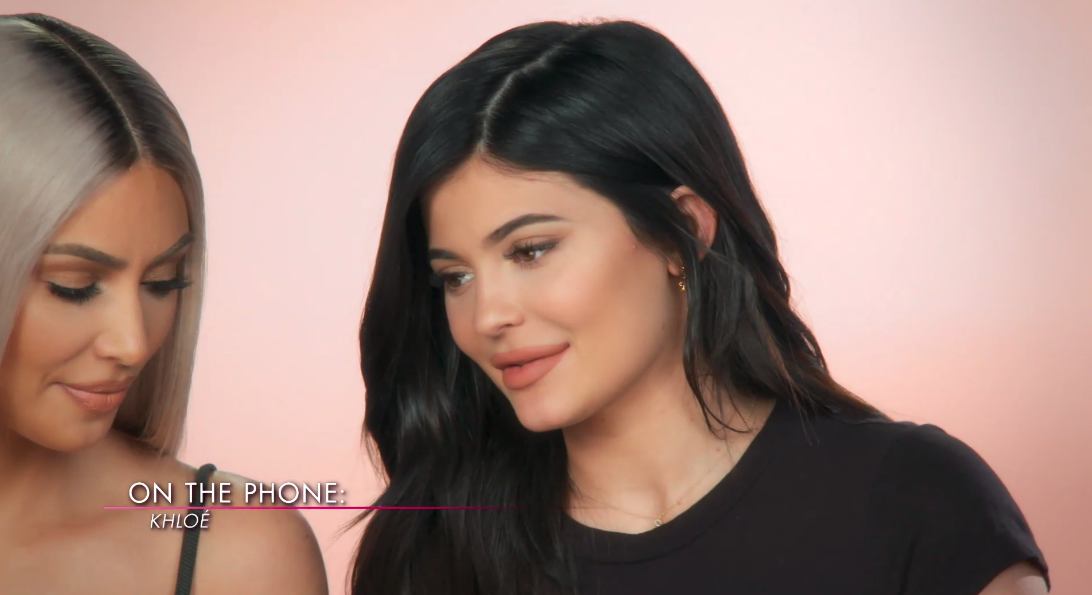 And Kylie went on to tell Khloé that she should go ahead and have her own moment, especially when her news was just as exciting.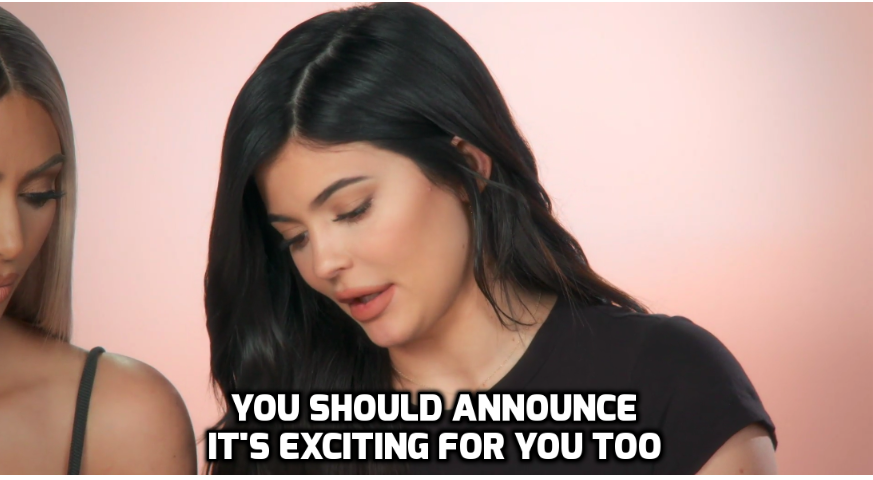 We then saw the aftermath of Khloé announcing her pregnancy with this photo days before Christmas last year.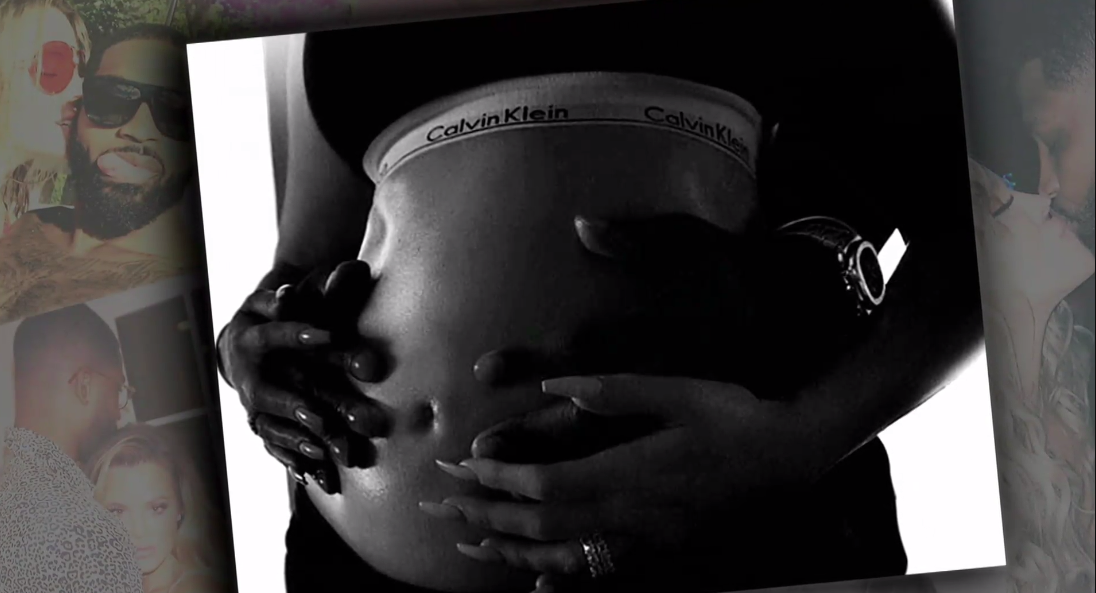 So now, almost a year after we first heard reports that Khloé was pregnant, we finally know what went on behind the scenes!