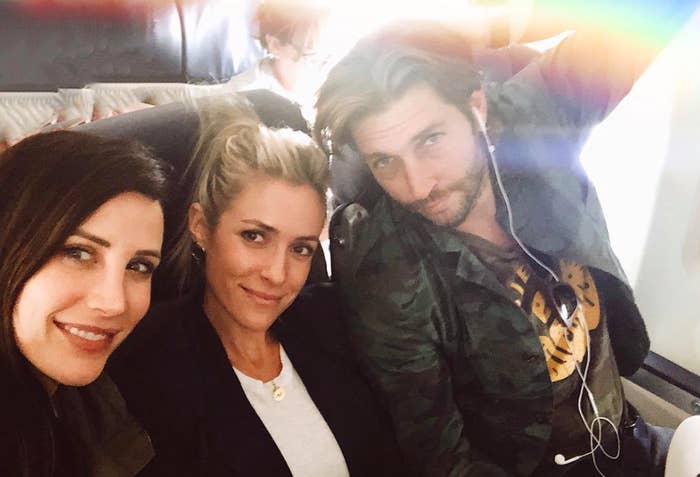 Kristin and Kelly's seven-year friendship fell apart in 2019 when Kelly was accused of having an affair with Jay.
The speculation began after viewers of Kristin's reality show, Very Cavallari, noticed ~chemistry~ between Kelly and Jay — and made their observations pretty clear on social media.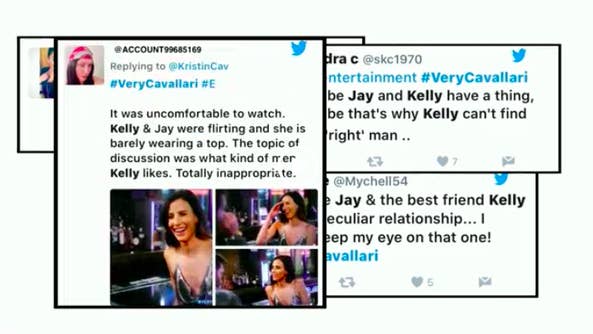 While Kristin and Jay denied the rumours at the time, Kristin did reveal she was hurt by Kelly's handling of the situation.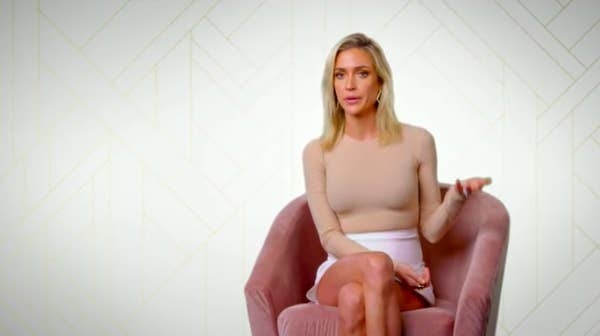 After trying and failing to resolve their differences, eventually Kelly and Kristin went their separate ways and haven't spoken since the summer of last year.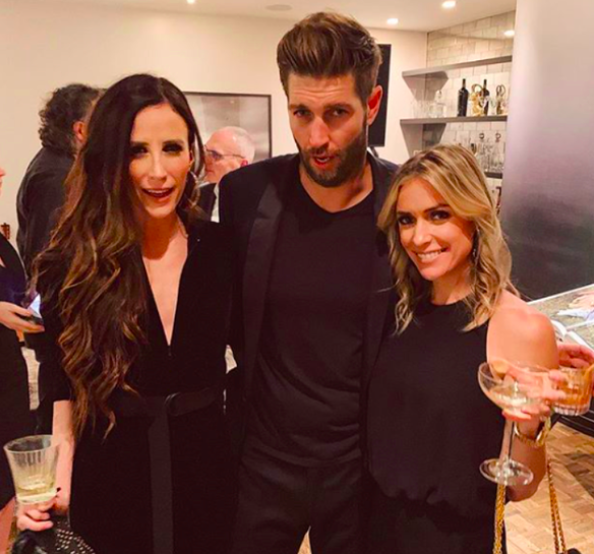 However, when Kristin and Jay announced their divorce in April, many fans were hopeful that the news might prompt a reconciliation between the former friends.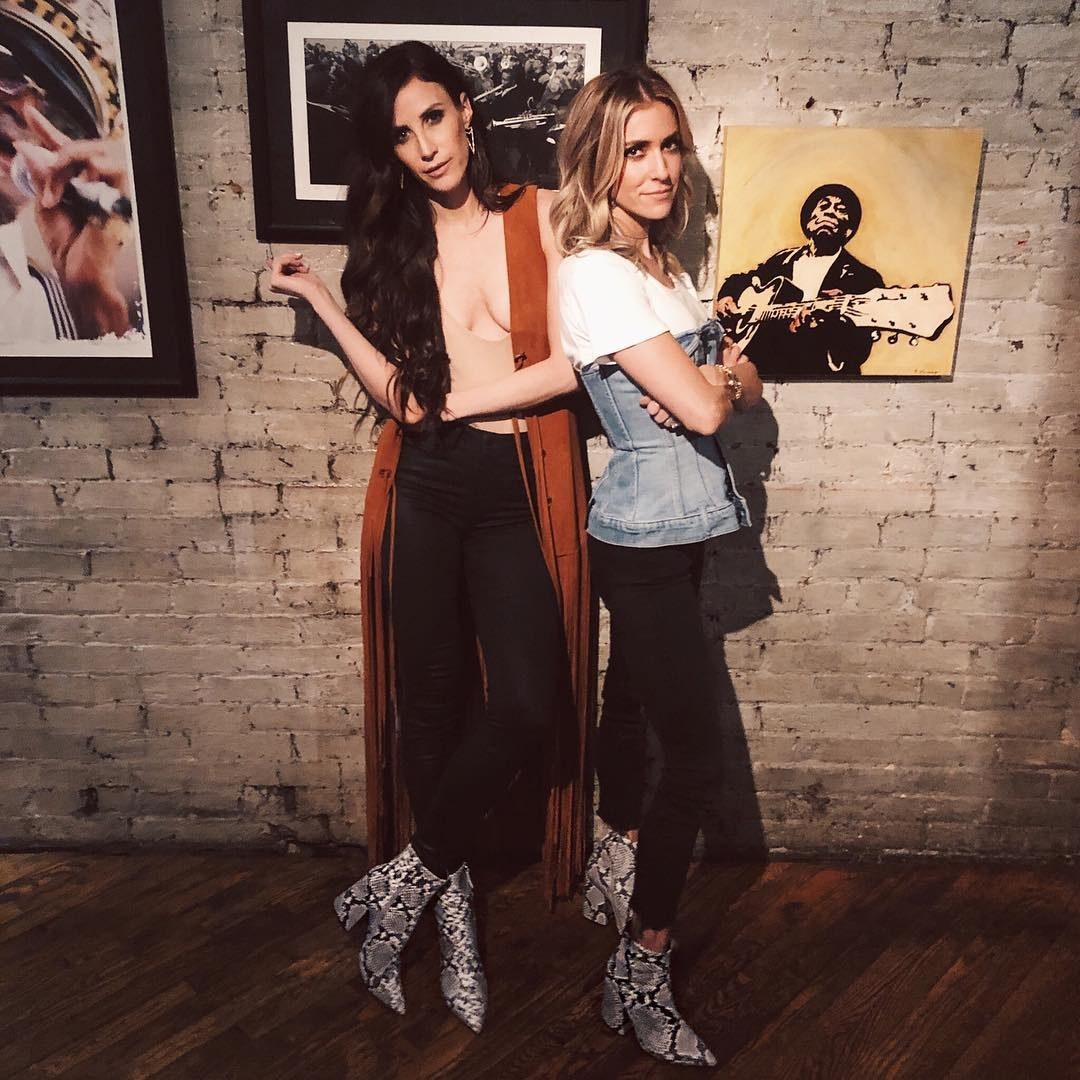 But a week after the divorce news broke, Kelly posted this photo on Instagram showing herself hanging out with a guy wearing beaded bracelets very similar to the ones Jay has sported in the past.
And it didn't take long for fans of Kristin to call Kelly out in the comments. In fact, the post racked up over 4,000 messages from people branding her "shady" and "thirsty", accusing her of posting the photo for attention.

"I'm just gonna go ahead and put this out there," she said during the All's Fair podcast, "There was never an affair, I had nothing to do with their divorce, and I am not dating Jay Cutler."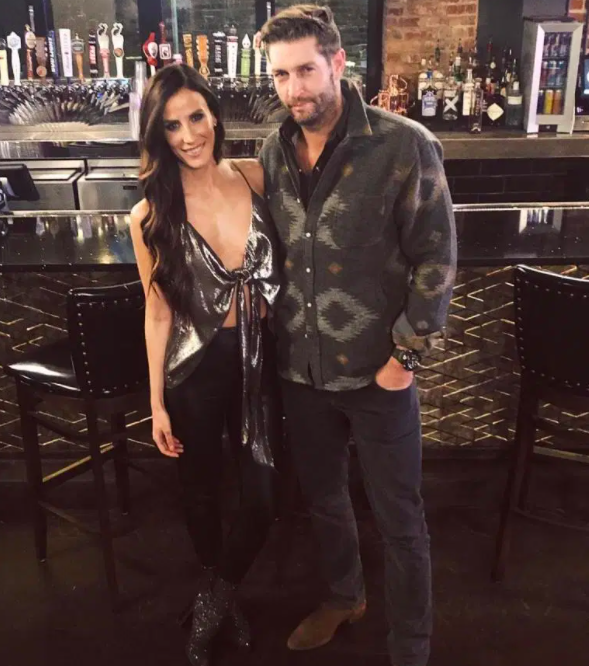 Kelly went on to confirm that the man in the photo was her boyfriend, adding that she's been in a relationship for a while but wanted to keep his identity private.
However, Kelly's interview didn't do much to placate some Kristin fans, who hopped back into the comments of her Instagram post to express their frustration once more.
"Your public life that you obtained by riding the shirt tails of Kristin," wrote one fan. "You sure wanted people to think this was her husband didn't you? Bracelet was a nice touch in doing just that ... You are the kind of friend that women don't need to have in their lives and especially around their men."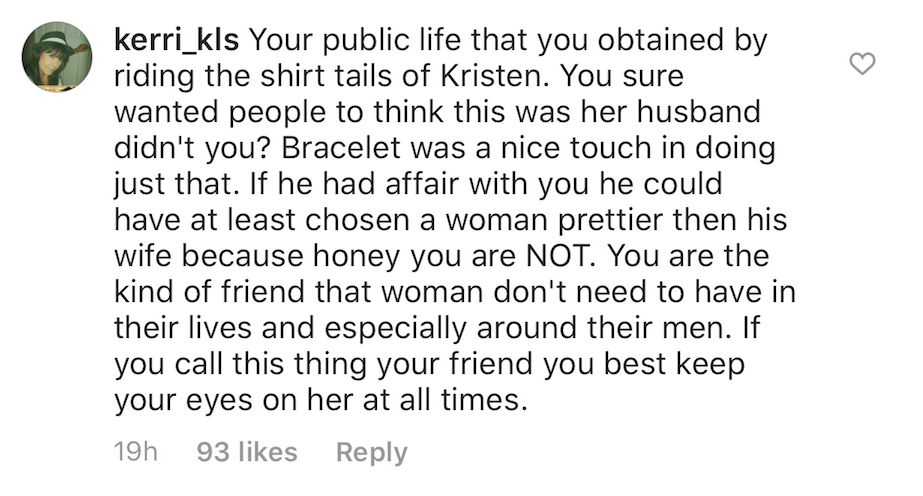 And despite previously ignoring the thousands of comments people had left on the post, Kelly decided to respond to this one. And it's fair to say she went off.
"I wear that bracelet every day and had no fucking clue that you guys would make this into a thing," she wrote in a message captured by Comments by Celebs. "FYI — basically all kids make those. Especially in quarantine."
"I know it doesn't matter what I say, because you guys will make up whatever you want, but I know my truth," she continued. "Sorry you are choosing to keep wasting your time on bullshit."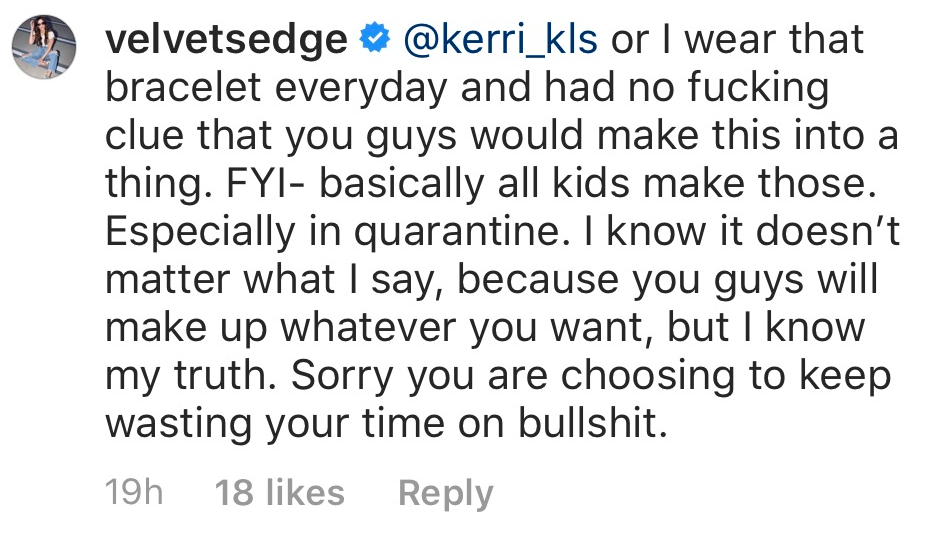 "You knew exactly what this looked like and exactly what you were doing," they wrote. "Trying to be relevant by using someone's divorce? Disgusting."
"For two weeks you didn't deny this was Jay after thousands of people commented about it. You're attention seeking and it's gross," the commenter added.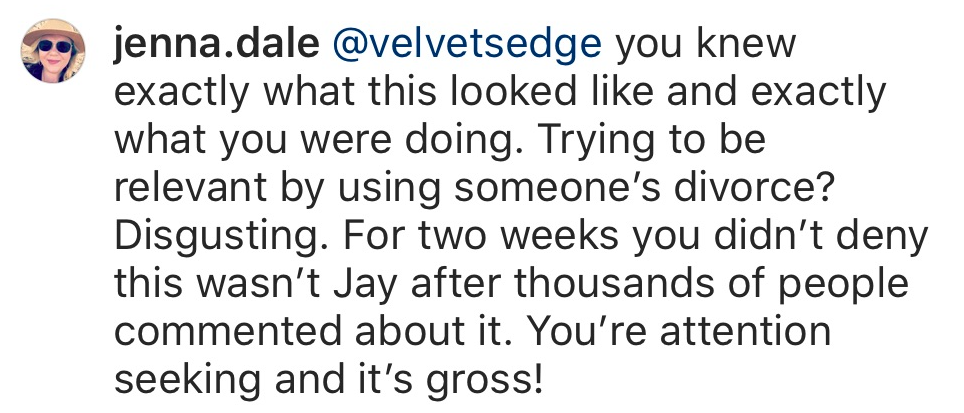 "I didn't start this narrative or storyline and moved on with my life a long time ago," she said. "You guys keep trying to make it into something. You have ZERO clue what you are talking about."
But the fan didn't stop there! They responded: "Just because you didn't start the narrative doesn't mean you couldn't have tried to stop it. Cmon sis you were reading the comments from day one. You allowed your followers to think this could have been Jay and didn't say a peep otherwise until now."

"Do you see what happens even when I engage though?" she wrote. "No point to even try to stop it and I refuse to send more hate around by telling people who just like to stir the pot my side of the story."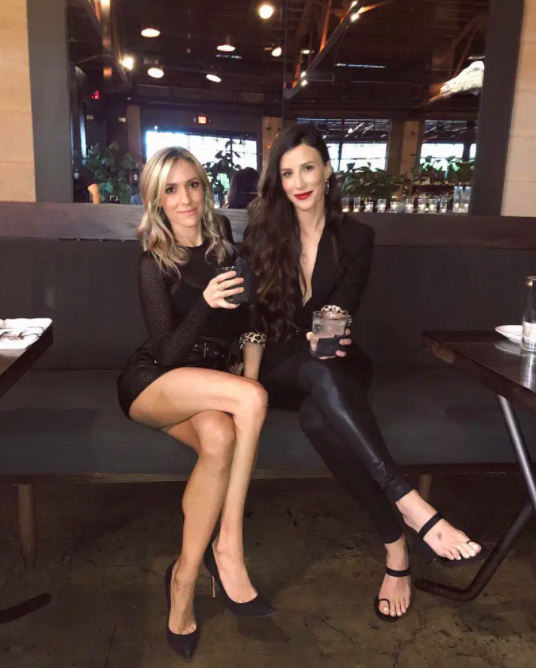 "You don't know what you are talking about and that's all I will say," she added. "You are wasting your fucking time here."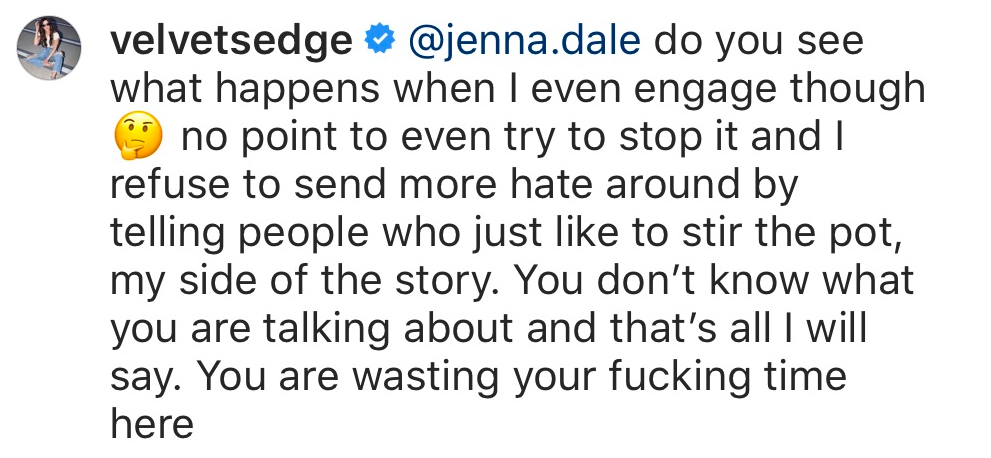 And, when another fan suggested that Kelly hadn't denied the speculation...

She posted one final comment shutting that accusation down too.