Back in April, Kristin Cavallari made the sudden announcement that she and husband Jay Cutler were divorcing after seven years of marriage.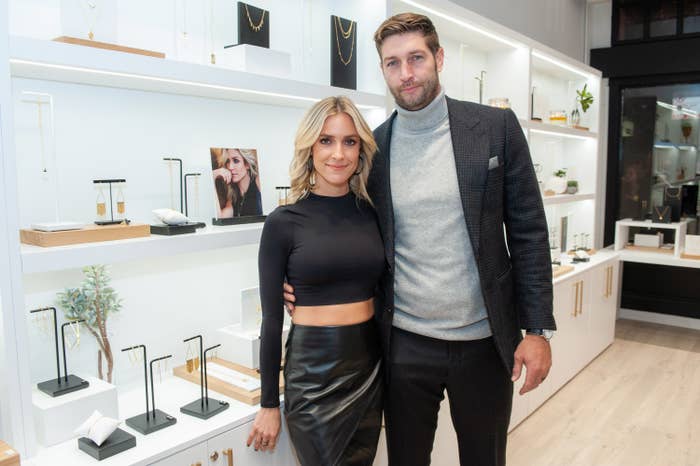 The pair maintained that the split was amicable, sharing matching Instagram statements that they'd come to a "loving conclusion" to divorce and that they remained committed to coparenting their three children.
But just four months later, Kristin surprised her social media followers by sharing a photo with Stephen Colletti, her former Laguna Beach costar and ex-boyfriend.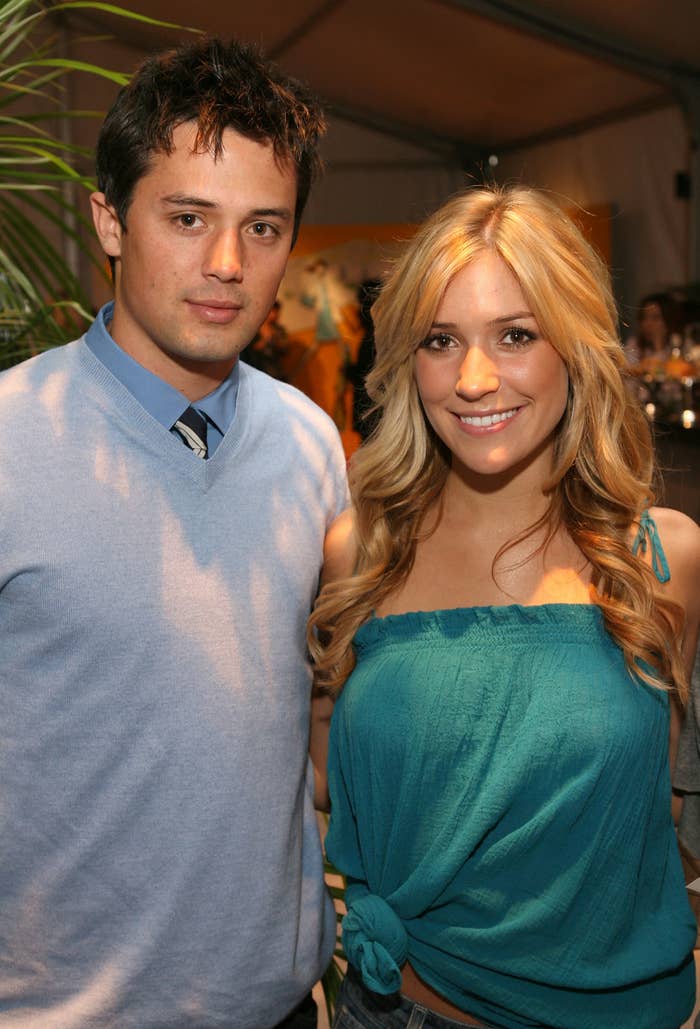 "2004 or 2020?!" she wrote in the caption of the post showing the pair hugging.
The post exploded, and Laguna Beach fans were thrilled over the reunion. The image racked up over 500,000 likes and 50,000 comments, and fans were desperate to know whether the pair were dating.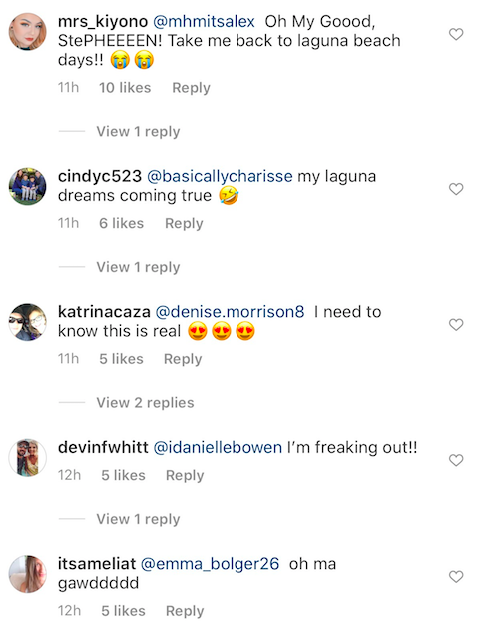 Although Kristin swiftly shut down the dating rumours, she has now potentially added more fuel to the fire by making reference to Stephen during a drunken Thanksgiving Instagram Q&A. Allow me to explain...
On Thursday night, Kristin hopped onto Instagram with her BFF Justin Anderson after cooking up a Thanksgiving storm, and it's safe to say that the pair appeared to be a little tipsy.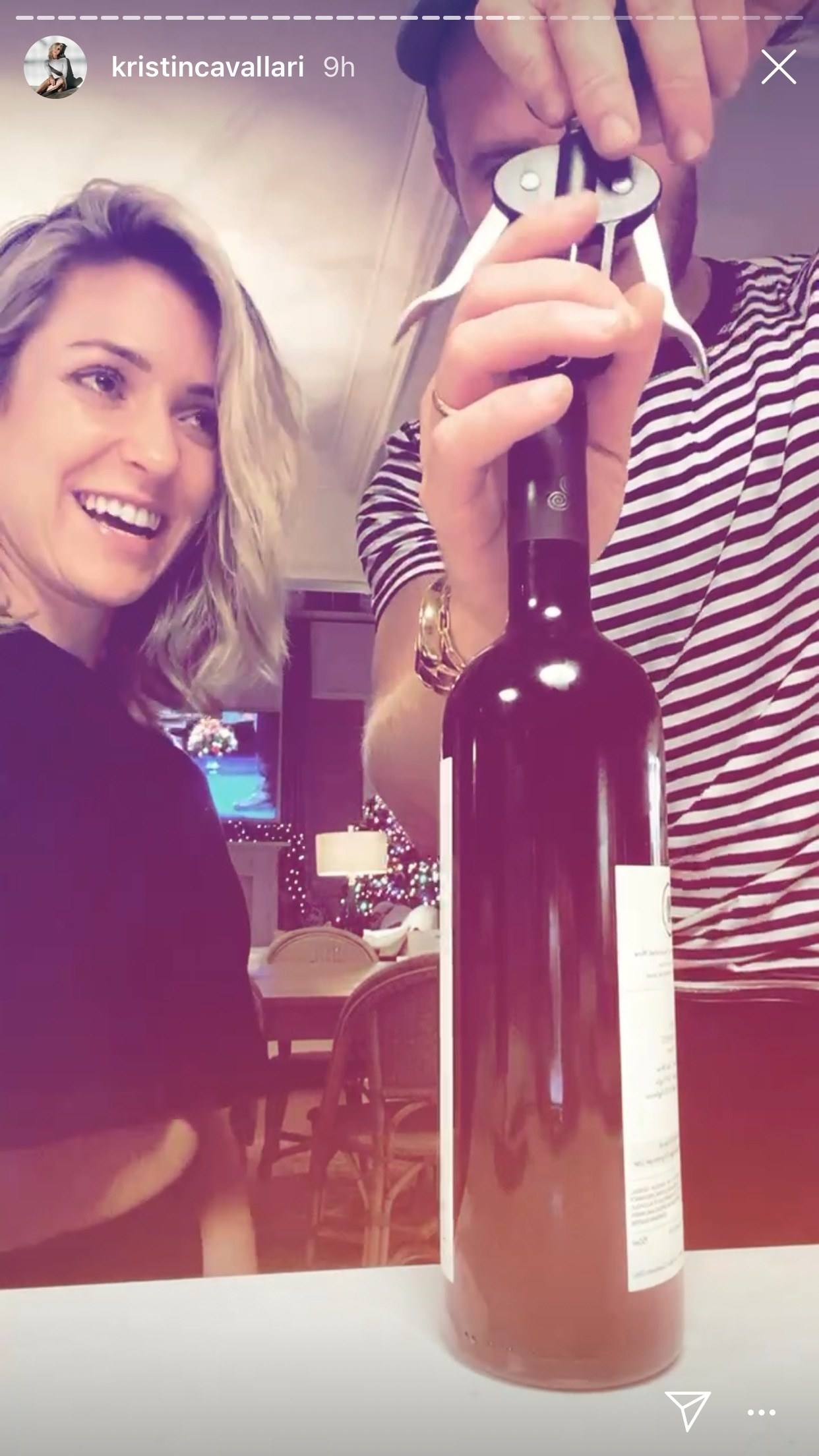 In fact, during the course of the Instagram Q&A that turned into a dance party, the pair drank two bottles of wine, and the truth really started to come out.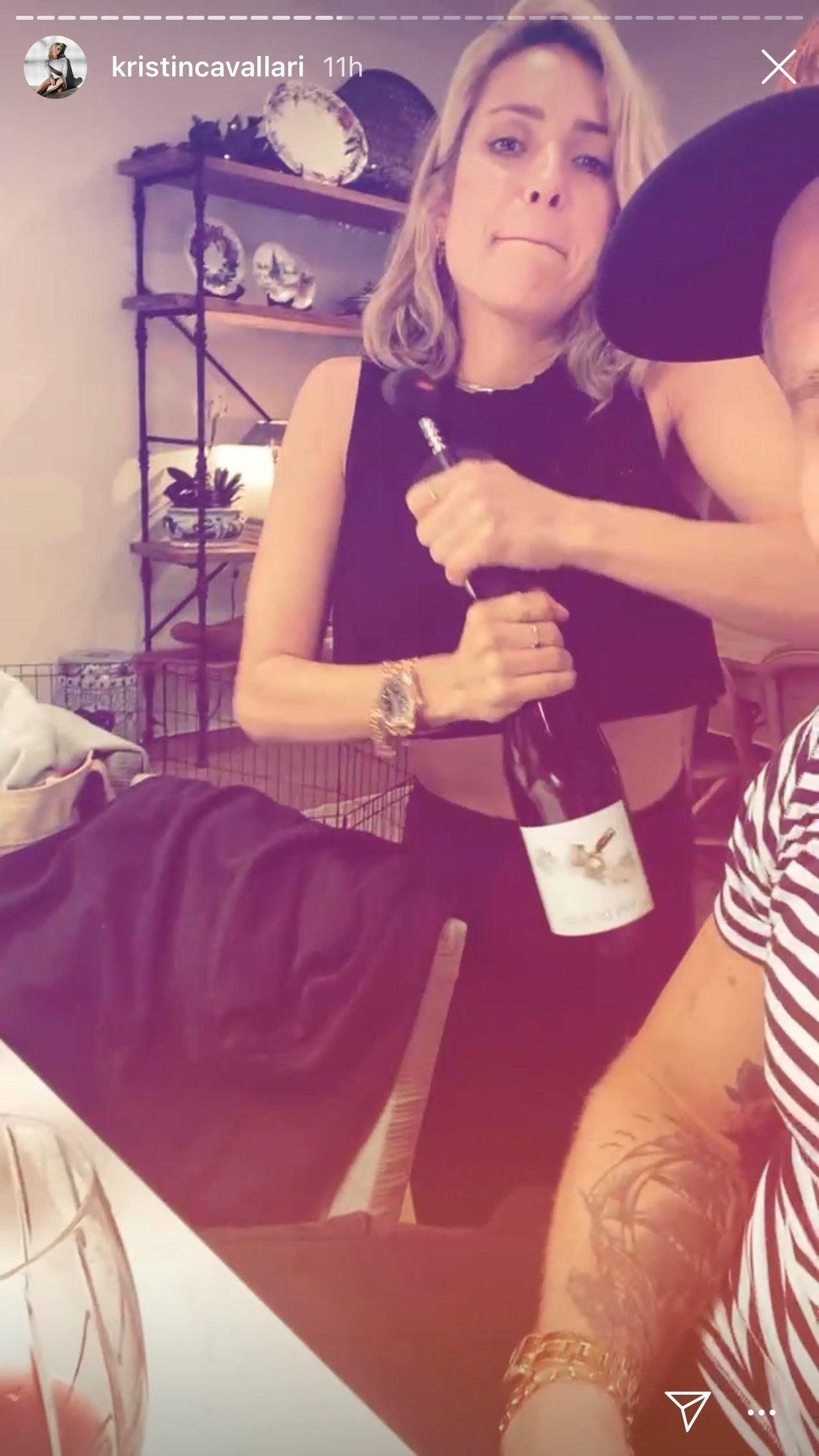 When one fan asked Kristin who was the "best kisser" she'd ever had the pleasure of locking lips with, she named none other than Stephen.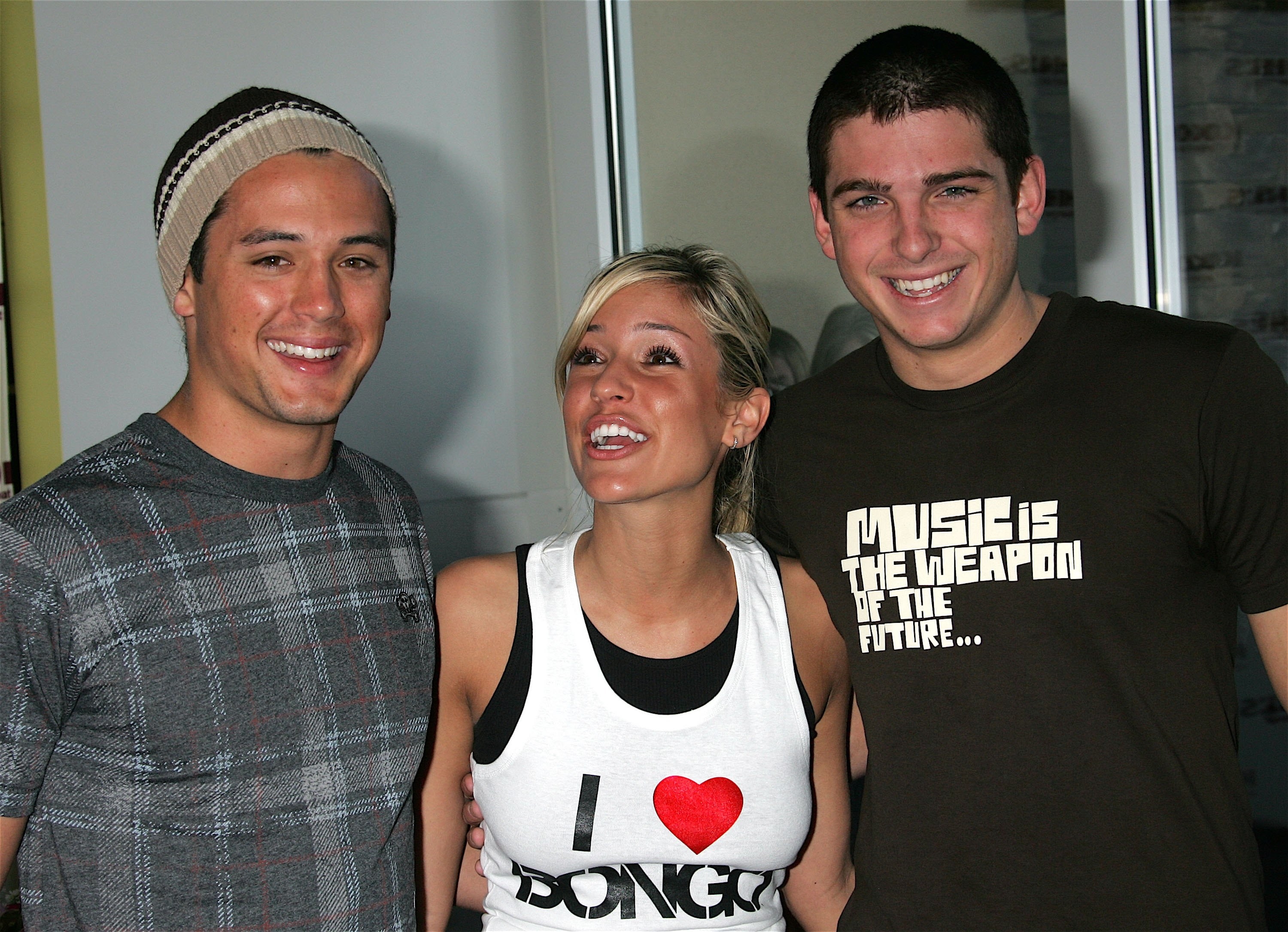 At first, Kristin did a "my lips are sealed" motion before whispering: "Stephen Colletti." And if we were in any doubt about whom she'd identified as the best kisser, Justin went on to tag Stephen in the story.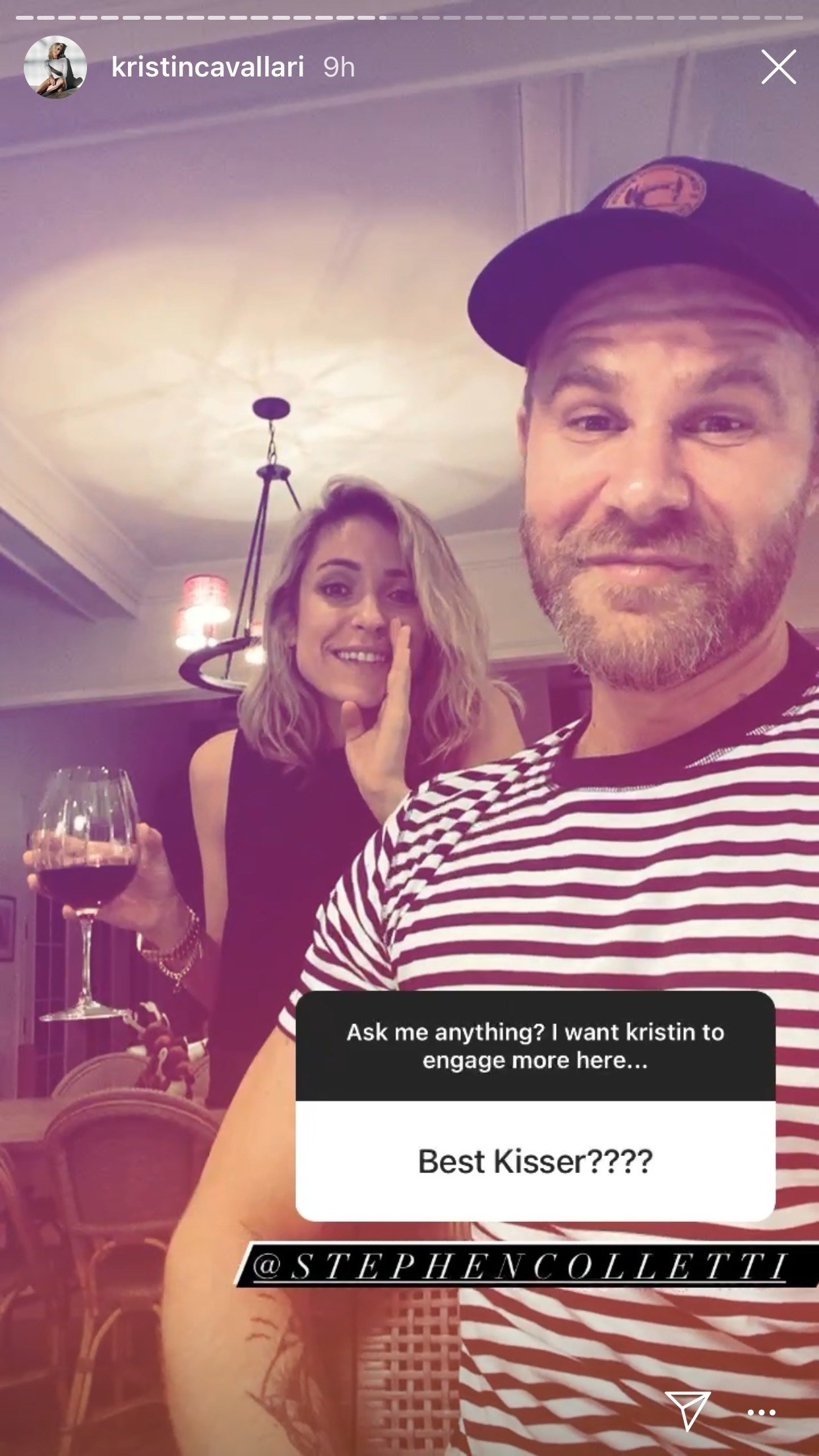 But things didn't stop there. When Kristin was asked by another fan to play "fuck, marry, kill" with her reality TV boyfriends — Stephen Colletti, Brody Jenner, and Justin Bobby — she revealed she would marry Stephen.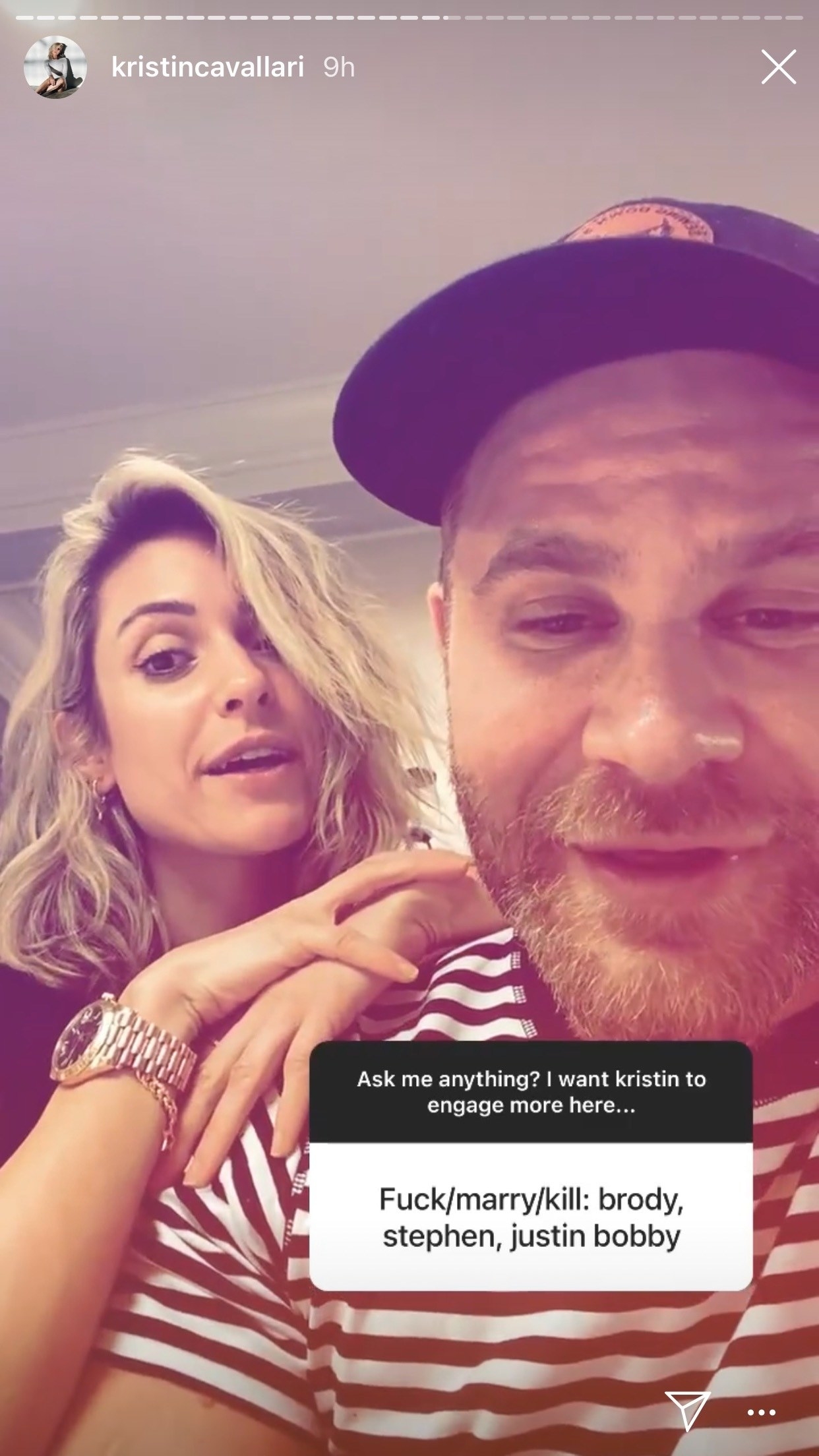 However, Stephen wasn't the only Laguna Beach costar who was referenced in the Q&A. Later on, the subject of Kristin's archenemy, Lauren Conrad, came up, and with it some serious shade.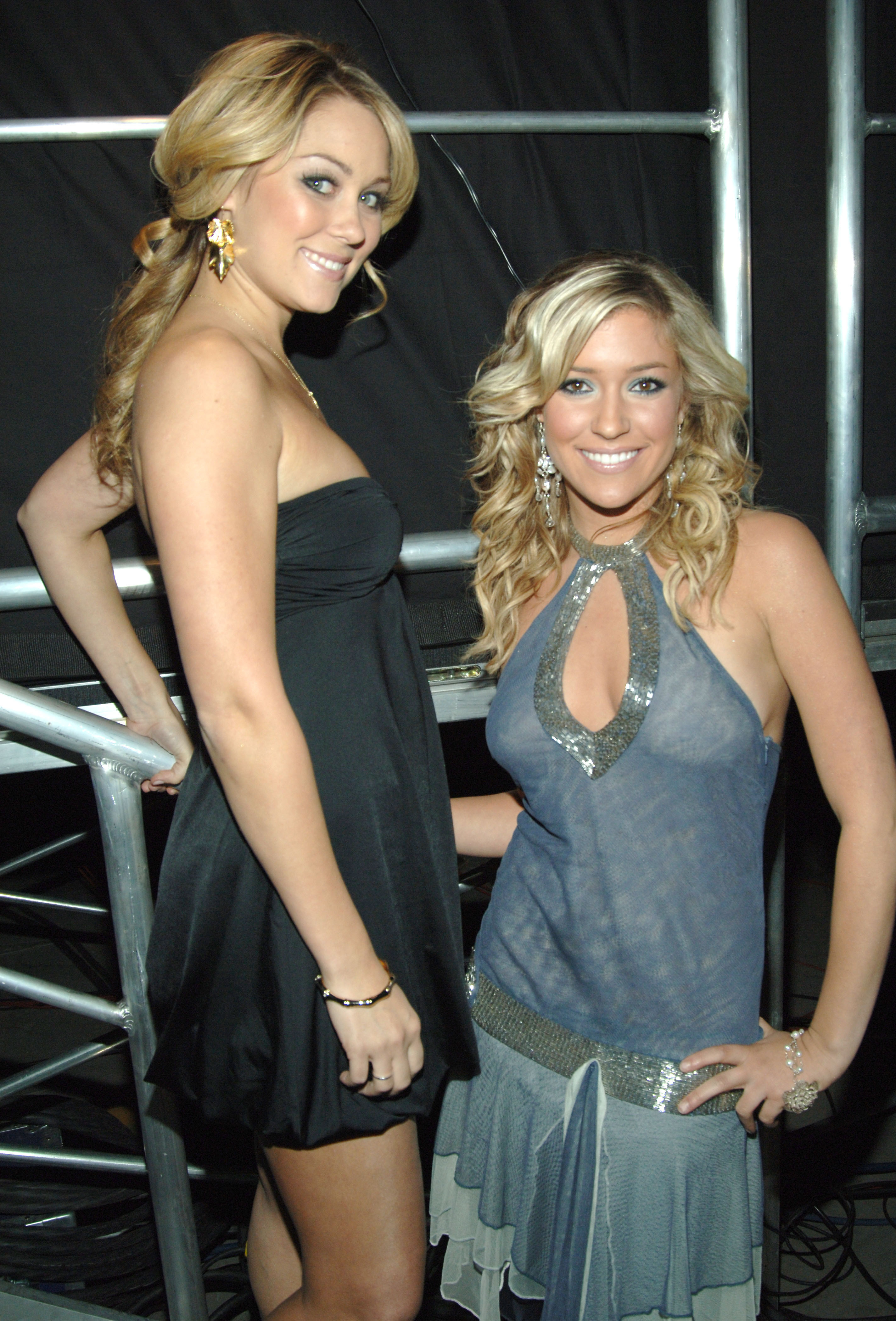 Kristin was asked whether she'd rather be stuck in a room with Lauren or with Kelly, her former best friend, whom she fell out with last year after rumours began swirling that she'd had an affair with Jay.
And, making it clear that she wasn't about to offer an olive branch to either nemesis, Kristin took a pointed sip of wine instead of answering the question.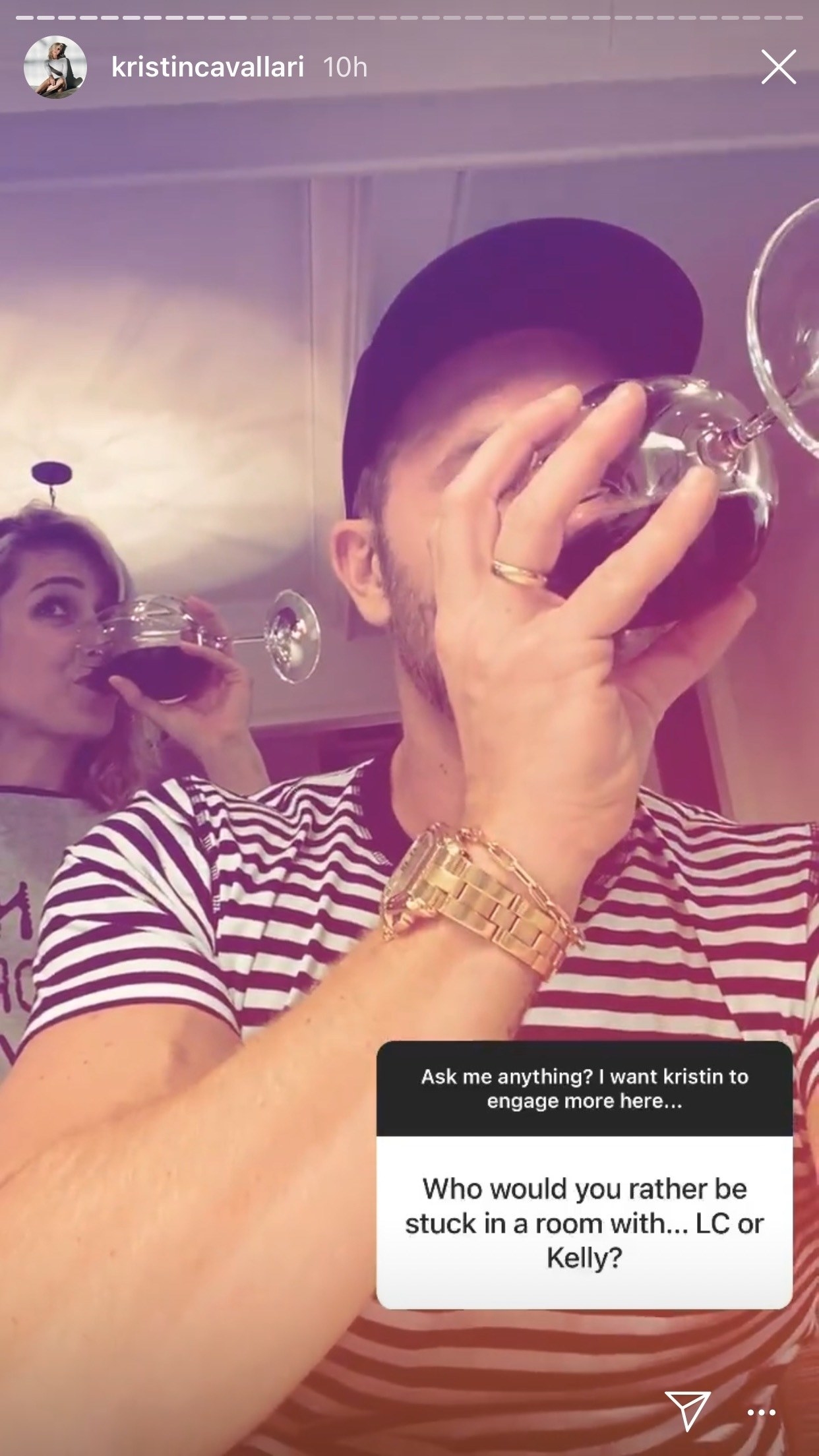 Lauren, Stephen, I guess it's over to you...