The journalists at BuzzFeed News are proud to bring you trustworthy and relevant reporting about the coronavirus. To help keep this news free, become a member and sign up for our newsletter, Outbreak Today.
Kristin Cavallari has come under fire after heavily promoting her business, Uncommon James, in the midst of the coronavirus crisis.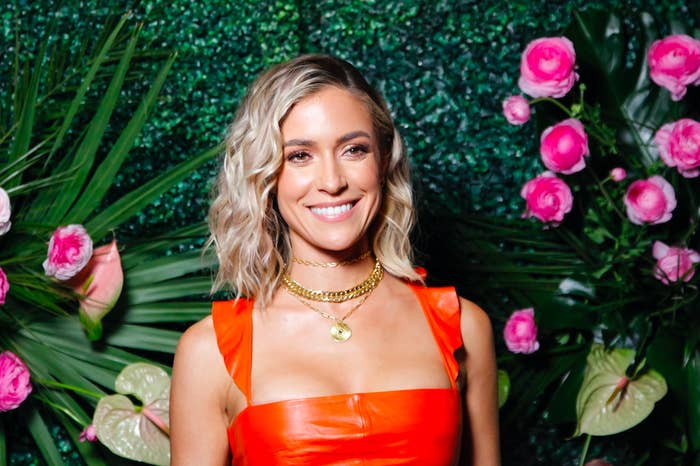 For anyone who's been following the former star of Laguna Beach and The Hills in recent years, you'll know that in 2017 she started a jewellery business — the success of which has been charted on her new reality show, Very Cavallari.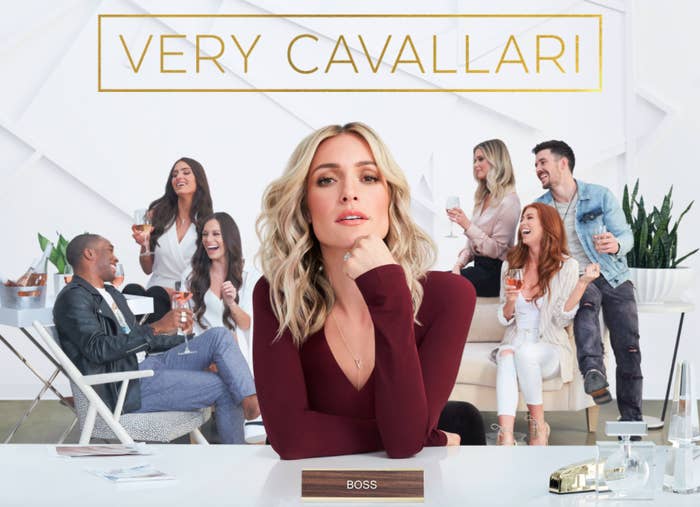 The company, which began in Kristin's home, has quickly grown into a multimillion-dollar business with two physical stores and hundreds of employees.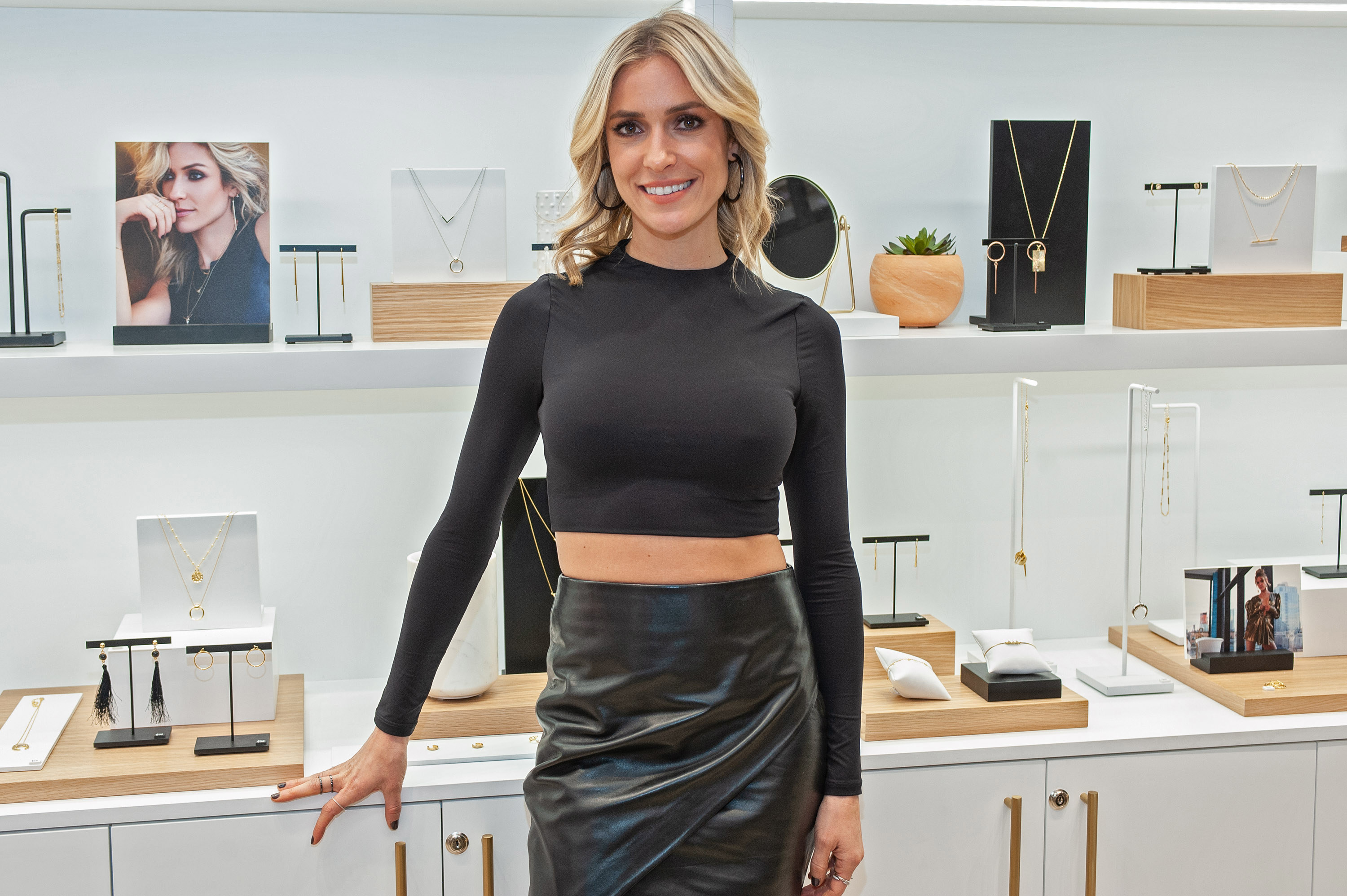 So when Kristin went on Instagram in the middle of the coronavirus crisis to promote her business in a series of posts, people were not impressed.
In the first post, Kristin revealed that she was launching a "new platform" to evade Instagram algorithms and "reach more people" with her posts.
"I promise to deliver incredible content you won't find anywhere else ever," the caption read. "First looks into new projects, my favorite recipes, products, lifestyle tips and more."
However, shortly after the post went live, it became inundated with comments accusing Kristin — who's currently quarantining on a desert island after being stuck there as the coronavirus crisis hit — of focusing more on her brand than the outbreak.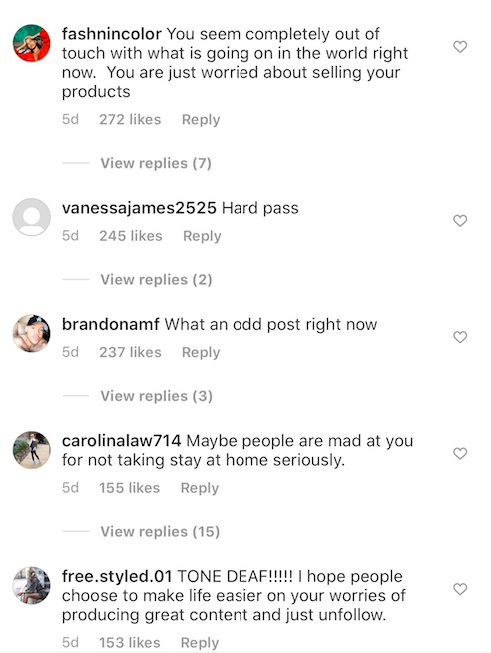 "The narcissism is amazing," wrote one commenter. "This pandemic has shown how completely out of touch celebrities are."
"Why would anyone want to be texted by you daily, in an effort to further line your pockets?" asked another. "Is this not enough for you at a time like this? While you're sitting on a beach, and others are suffering? Highly insensitive, self-serving and tone deaf."

And when she shared a second post promoting a 20% discount across Uncommon James as well as her kids clothing brand, the backlash only continued.
"Stop posting and telling people to buy your products when the world is in crisis," one commenter wrote. "Donate or get off Instagram. You have millions already."

"Stop. Please find a balance between being a business woman and also using your platform for social responsibility," another said. "I'm sorry, it's hard to watch all your social media and not be angered by it."

Many more criticised Kristin for saying "we're all in this together" when countless people are "struggling to pay their bills or keep their jobs".

Well, a few hours later, Kristin appeared on Instagram stories to show off some new stock that fans could find online, before explaining that she was promoting Uncommon James in order to drive sales and avoid losing staff in the financial fallout of the crisis.
"I know this is a weird time for everyone and it feels strange to promote UJ," she wrote.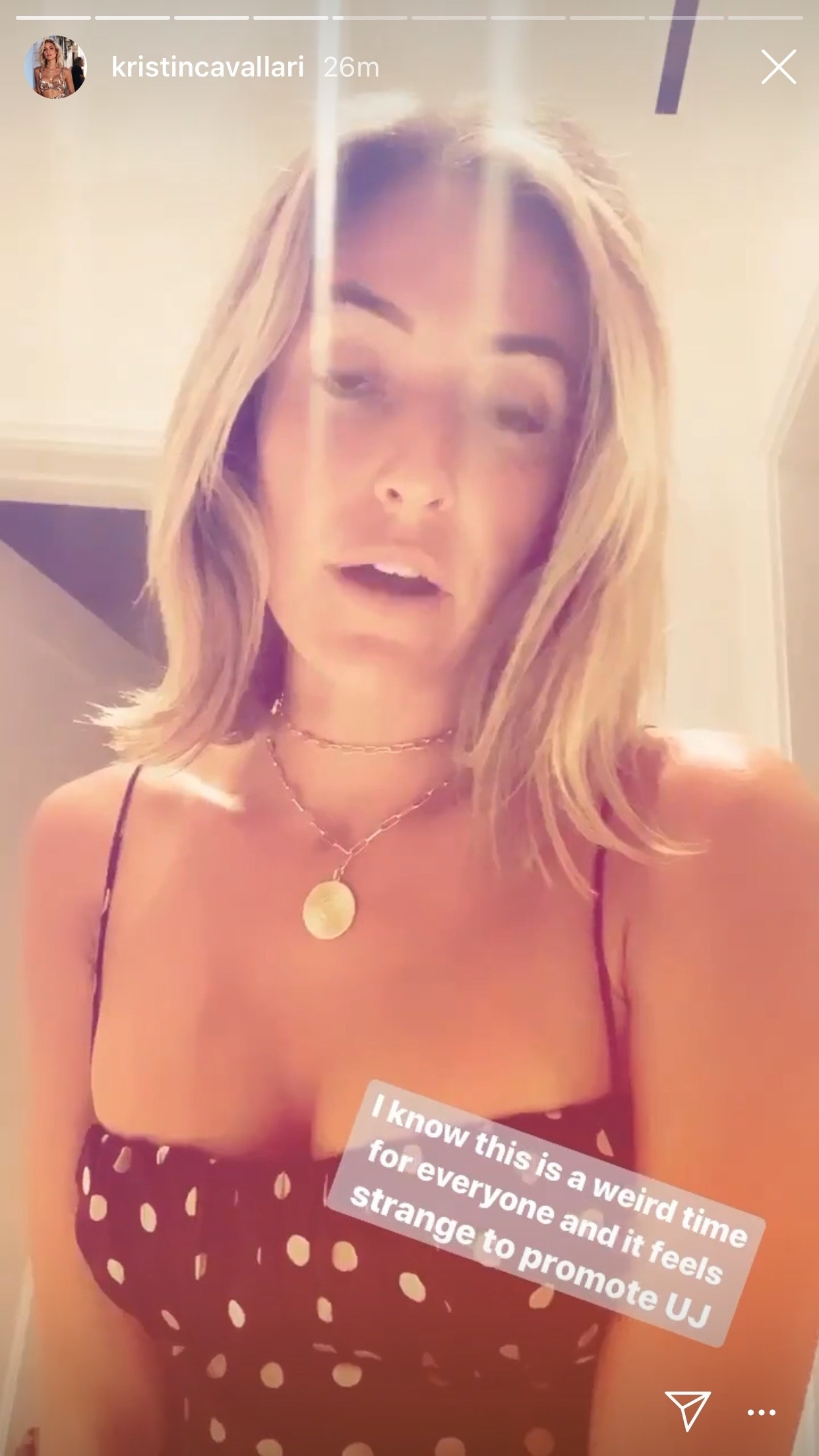 "But I'm responsible for over 100 employees, so you better believe I'm gonna do everything in my power to keep all of my employees," Kristin added.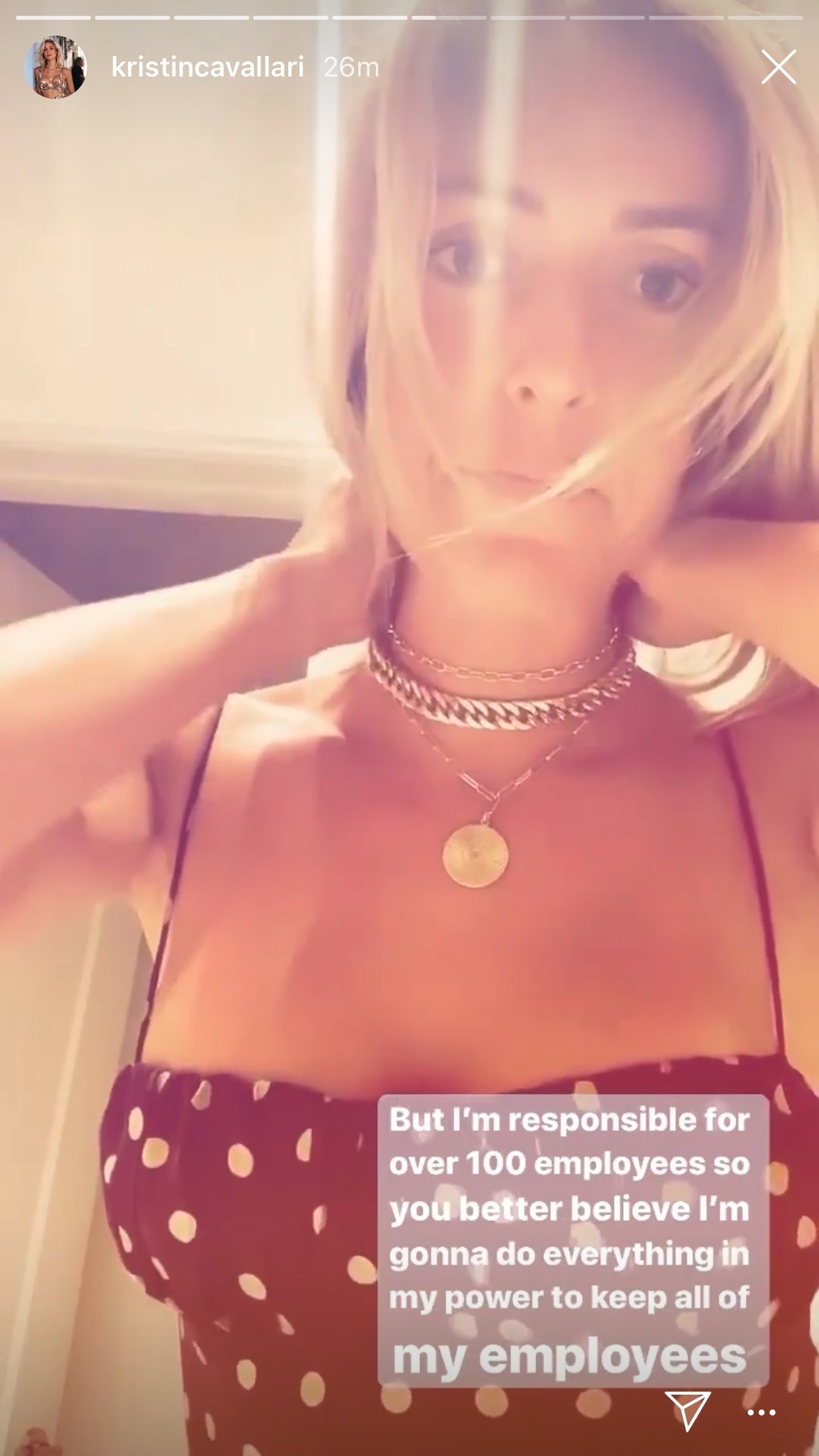 And shortly afterwards, Kristin shared a video from one of her employees, Brittainy, showing the Uncommon James fulfilment centre in action.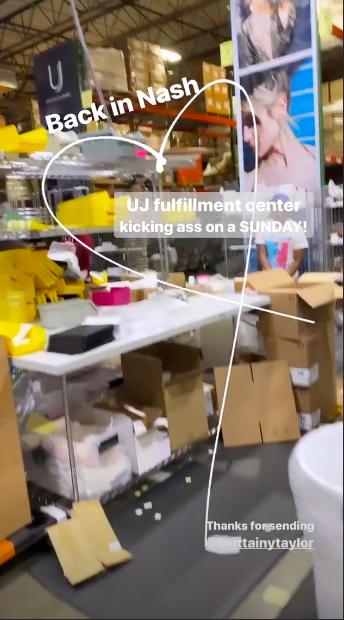 Brittainy then reposted the message on her own Instagram account with a message saying how "proud" she was to be part of a team that "works together even in these times".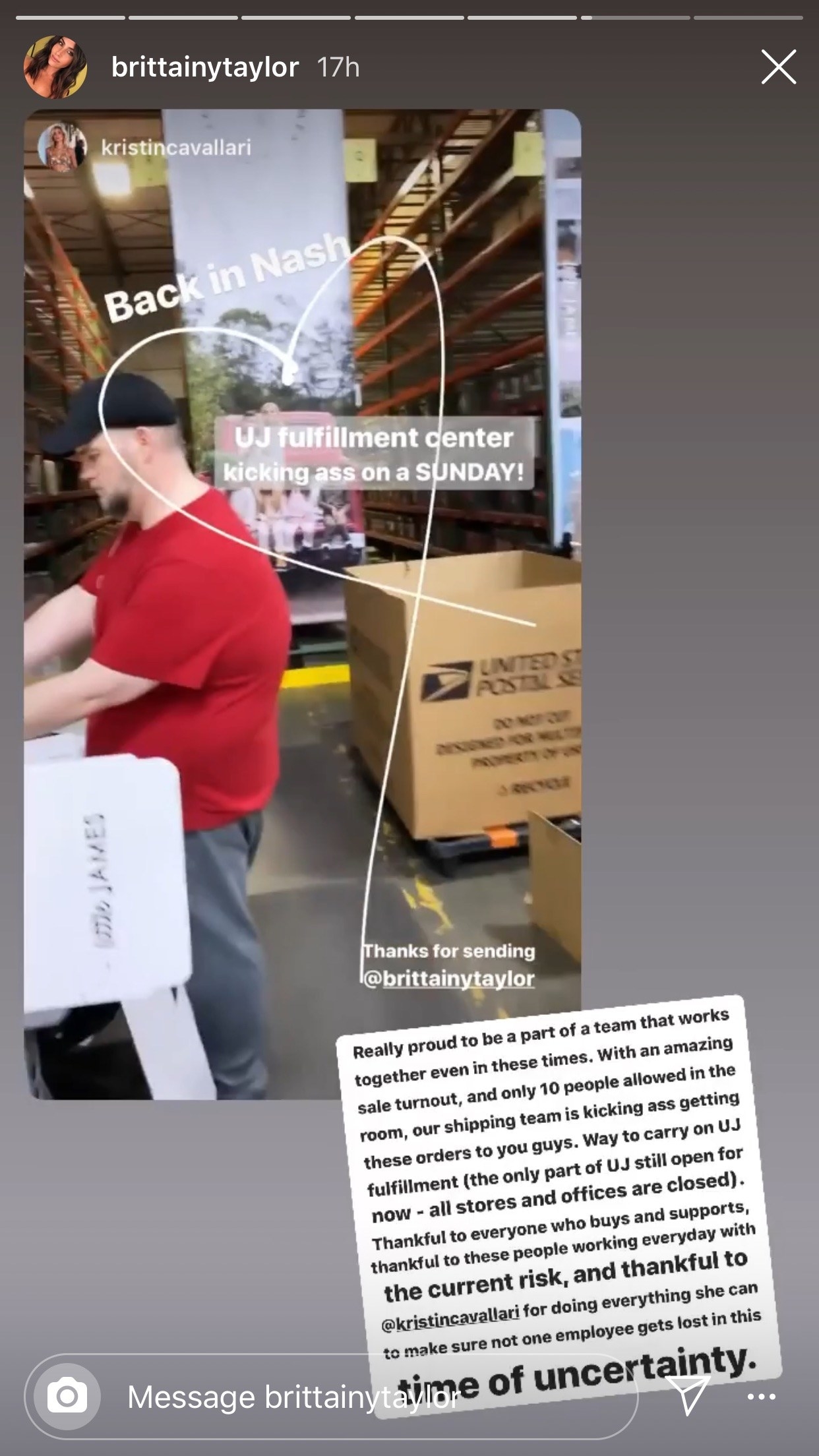 "Thankful to everyone who buys and supports," she added, "Thankful to these people working everyday with the current risk, and thankful to @kristincavallari for doing everything she can to make sure not one employee gets lost in this time of uncertainty."