Two weeks ago, Kim Kardashian and Kanye West welcomed their fourth child — a little boy, born by surrogate.
Kim shared the news on Twitter, revealing that the latest addition to the family was "perfect," and looked identical to their youngest daughter Chicago.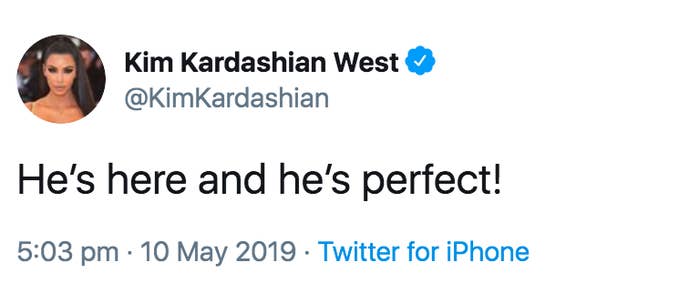 Kim went on to describe her new son as "the most calm and chill of all of [her] babies".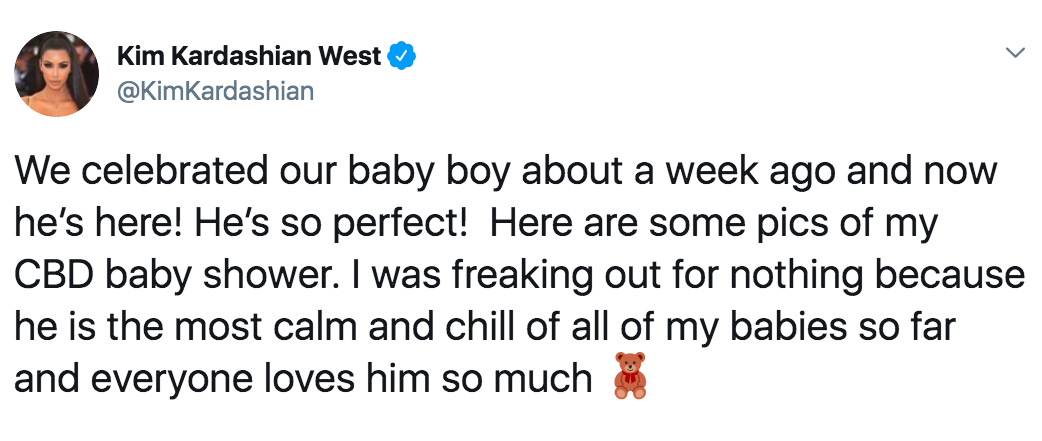 Then, last Friday, Kim finally confirmed that she and Kanye had settled on a name for their baby: Psalm West.
Kim shared the news with a photo of Psalm that was sent to her by Kanye, alongside a text message reading: "Beautiful Mother's Day with the arrival of our fourth child. We are blessed beyond measure. We have everything we need."
Of course, as is standard procedure when it comes to Kim, Kanye and their children's names, people were quick to express their opinions. Some thought "Psalm" was lovely and meaningful, while others were quick to criticise it.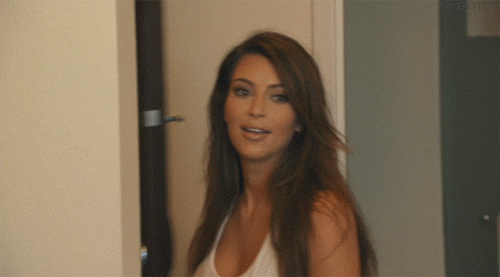 However, Kris Jenner has now opened up about the inspiration behind the name, describing the new arrival as a "blessing".
Kris' words support the claims made earlier this week by a source close to Kanye, who said the name was a reflection of his recently renewed dedication to Christianity.
Congratulations again, Kim and Kanye!