Not only had the family deprioritised KUWTK over the last five years, but the relationship between Kim, Khloé, and Kourtney had become increasingly fractured. In fact, the feud between the sisters played a huge role in the show ending.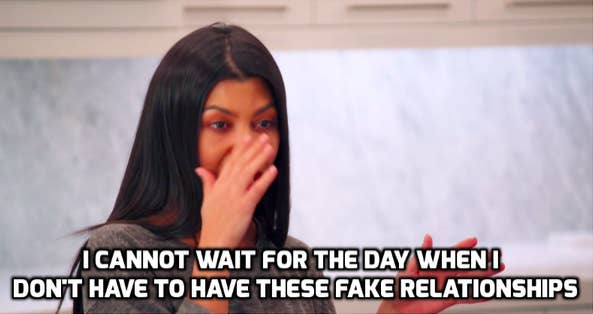 Tensions between the sisters began to mount all the way back in 2017 when Kourtney started seeing a new therapist who advised her to reassess her life and priorities.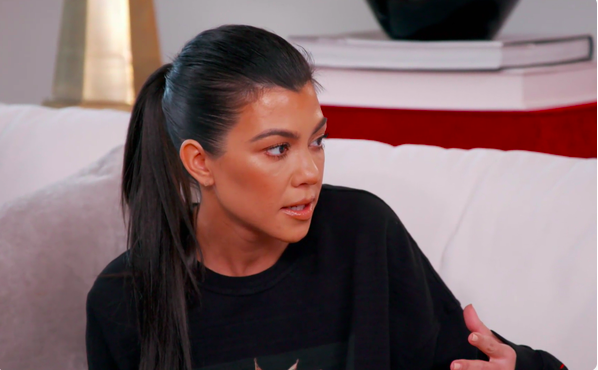 As a result, she decided she wanted to spend less time filming which meant Kim and Khloé forged a much closer bond after being left to pick up the slack.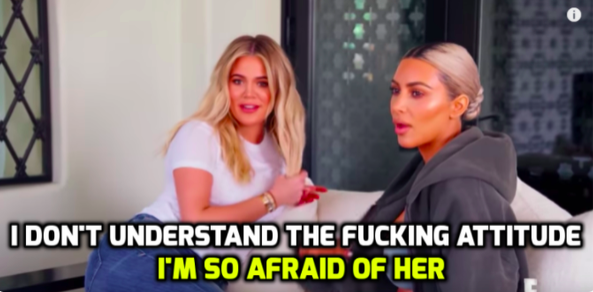 During one pivotal episode, Khloé and Kim confronted Kourtney along with the rest of the production crew to discuss the future of the show, with Kim revealing that she was unsure "how much longer" KUWTK could go on without commitment from all of the family members.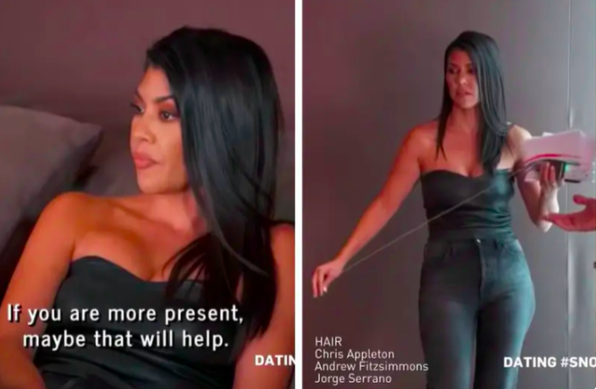 Shortly after the showdown, Kourtney announced that she was quitting KUWTK, with the family making the decision to call time on the show six months later.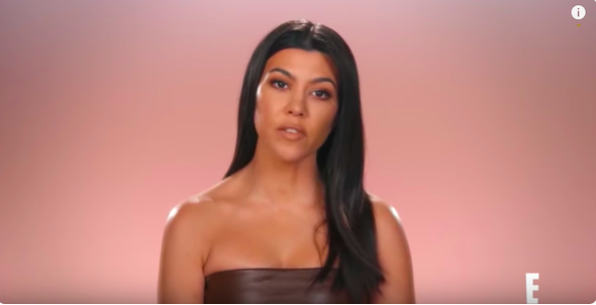 So it came as quite a surprise to fans when Kourtney announced on Monday that she would "miss" the show when it comes to an end early next year.
On Instagram, Kourtney shared a series of images of herself behind-the-scenes at a promotional photoshoot for the final season of KUWTK.
"I'm gonna miss our @kuwtk photo shoots," she wrote in the caption.

However, fans didn't miss a beat and immediately began pointing out that she had quit the show months ago — and that her leaving had arguably caused its demise. After all, much of KUWTK's appeal was the dynamic between the sisters.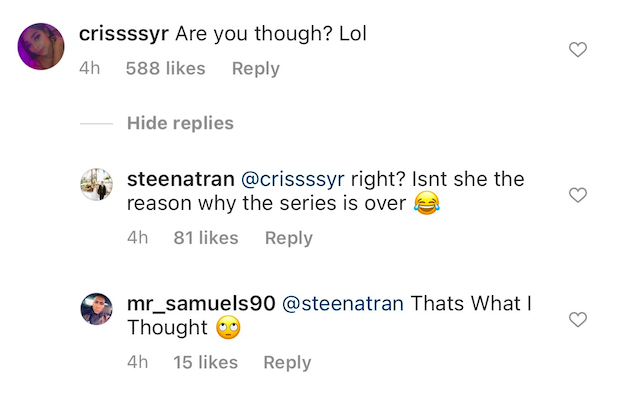 "You legit wanted to quit though," one fan responded.

"Really?" asked another. "Didn't you quit because it was all too much for you?"

"Double standards much," another person commented. "Aren't you the one who didn't want to be on the show?"

"Now she's complaining about missing KUWTK shoots, when you wanted to stop filming," another fan added. "Girl bye."

Plenty of others pointed out that Kourtney had "called it quits" long before the rest of the family.
While others blamed her for the show ending.
And some suggested an easy solution.

And several other fans highlighted the irony of Kourtney saying she'd miss shoots when part of her reason for quitting was not wanting to spend time in glam.


However, Kourtney isn't the only family member feeling sentimental and nostalgic over KUWTK ending. Kris Jenner recently admitted she hadn't "processed" the decision, while Kim spent hours before the penultimate season aired sharing old photos and videos from the earliest episodes.