It's fair to say that Kylie Jenner is pretty damn successful. She's a reality star, fashion designer, mother, CEO of her own company and an almost-billionaire.
Most of her wealth comes from Kylie Cosmetics, the makeup line she founded in 2015 which started with lip kits and has expanded to just about every makeup product under the sun. Forbes recently valued the company at $900 million.
However, because we can't have nice things, Kylie's ex-boyfriend, Tyga, recently claimed that he was the reason for her success.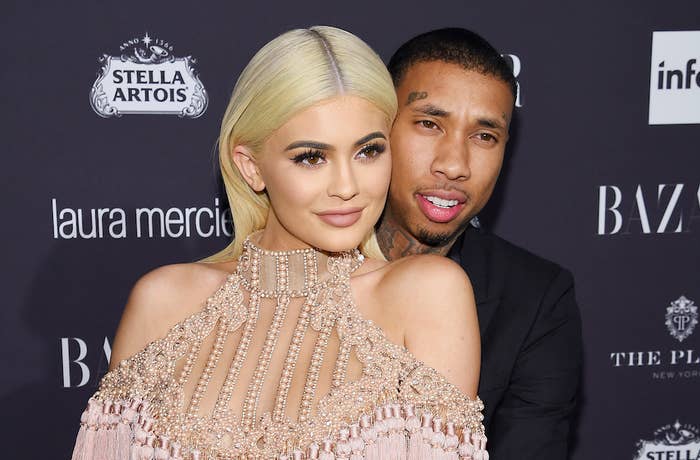 Speaking on Queen Radio, Tyga said:
She always had a platform and she was always destined to be what she was going to be regardless, but when I stepped in there was a lot of codes being taught. It was like, "You could do this, you should start this, you should start doing your hair like this. You need black people to fuck with you, because you need culture." I don't need to go online and tell people I did this and I'm the one helping her come up with these colours and names on her lip line. It was a lot of stuff.
At the time, many of Kylie's fans spoke out against Tyga, and mocked his claims.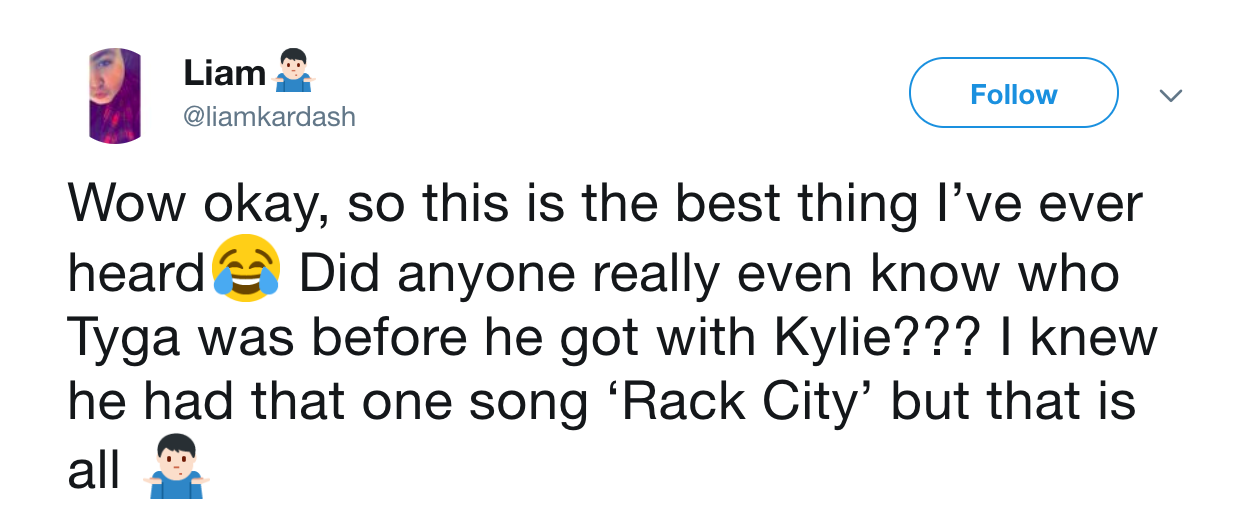 But it seems that it wasn't only Kylie's fans who were annoyed by Tyga's comments.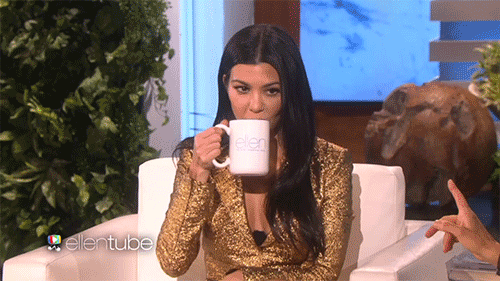 Because a Kardashian fan account shared this old video from when Kylie and Tyga were dating, in which Kourtney could be seen yelling at him: "Tyga, get the fuck over here! Listen to me when I'm talking to you. Get the fuck over here."
The account posted the clip alongside this caption.

And who should pop up to like the video, and by extension the sentiment? Only Kourtney herself.

Looks like that's you struck off the Kardashian Christmas party list, Tyga.