Barely a day goes by without someone voicing an opinion on something the Kardashian/Jenner family is doing.
Whether it's criticising them for being "self-absorbed".
Or suggesting they "never work", the trolling is pretty much relentless.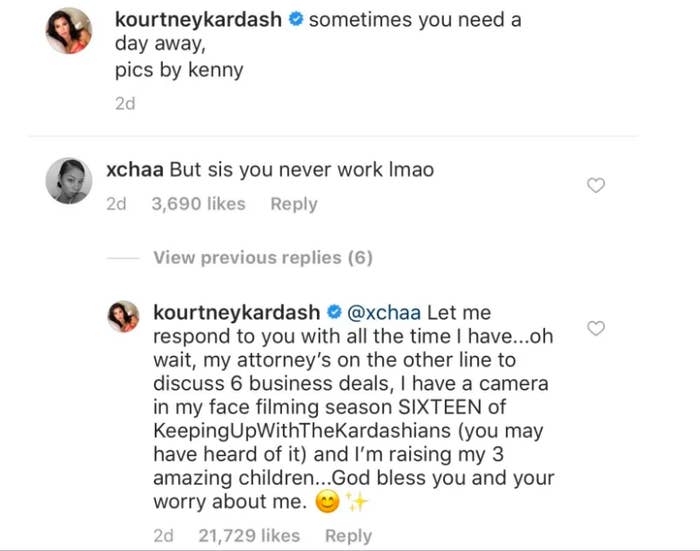 However, a lot of the criticism they receive is related to how they're raising their children.
For example, last year Khloé was dragged for giving her daughter a miniature Bentley by someone who suggested it was "embedding materialism in her brain".
Others have criticised Kim for allowing her daughter, North, to have her hair straightened.
And some have even branded Kourtney "disgusting" for posting a photo of her kids kissing each other on the lips.
But the latest dose of mom-shaming came in the form of someone criticising the appearance of Kourtney's youngest child, Reign Disick.
The whole thing started after Kourtney shared a cute photo of Reign from a recent family trip.
And while Reign looked pretty happy to be enjoying time in the outdoors with his family, someone hopped in the comments to tell Kourtney she should consider cutting her 4-year-old son's hair.
"She really need to cut his hair," the comment read.

And Kourtney wasted absolutely no time in responding to the comment, putting the person firmly in their place.
"She really need to not worry about kids that aren't her own," Kourtney replied in the comments. "He is a happy boy."

And the response went down well with fans, swiftly amassing over 4,000 likes and many messages of praise and support.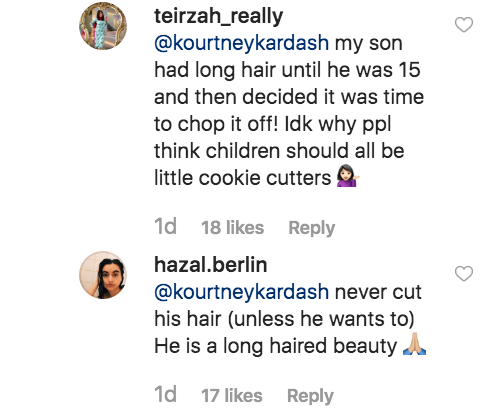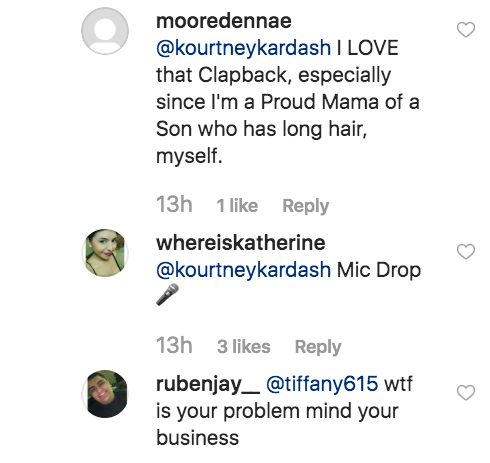 This isn't the first time Kourtney has clapped back after her parenting was criticised.
After sharing this photo of herself on vacation in July last year, a troll left a comment asking Kourtney: "Where are your kids?"
And Kourtney responded: "My son was taking the photo, and the other two were sitting across from me. Thank you so much for your concern."