It's pretty well established that North West is a style icon for our times.
I mean, there aren't many 18-month-olds whose accessories are always this on point.
However, back when Kim was pregnant, she was drawn to pink clothes for her daughter.
And before she was pregnant, she tried to cling to her girliest, most blingy items of clothing and accessories when Kanye West decided to clear out her closet to "update her look" in case she were to have a girl in the future.
But in an episode of Keeping Up With the Kardashians filmed during her pregnancy, Kim is seen asking Kourtney whether she thinks she'll have a "tutu-y princess"–styled baby.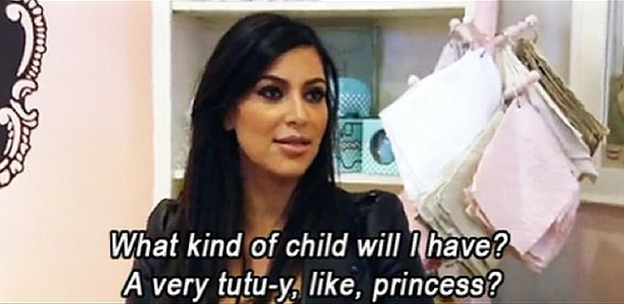 But just wait for Kourtney's response.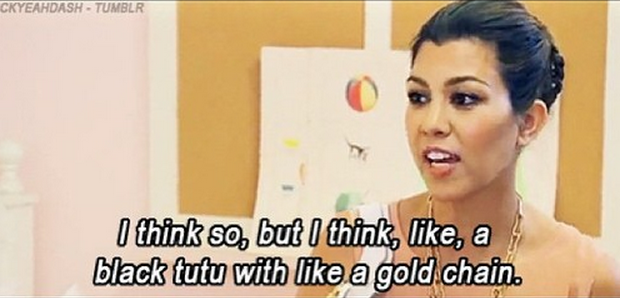 Fast forward two years and what is North wearing?
Plus, Kim revealed in her interview with Vogue that she dresses North up in trainers and chains "all the time".
She said: "I take pictures of her all the time and dress her up. I put Kanye's big chains around her, and I put a little Louis bag and some Jordans, and I was like, 'What up, Daddy?'"
It's almost as if Kourtney could sense that North would "hate" pink – something Kim revealed when her daughter was under a year old.
She told Elle: "North doesn't really like pink. Like, she's very neutral … she doesn't like prints. She hasn't liked it for her whole life."
Kourtney Kardashian, you psychic genius.