These Are The Tweets Kim Kardashian "Liked" After Being Dragged For Meeting With Trump
Kim "liked" a series of tweets which implied that she can't win after being dragged for her White House visit in which she discussed the pardoning of a woman serving a life sentence for a first-time nonviolent drug offence.
Yesterday, Kim Kardashian went to the White House to discuss the pardoning of Alice Johnson, a 62-year-old woman serving a life sentence for a first-time nonviolent drug offence.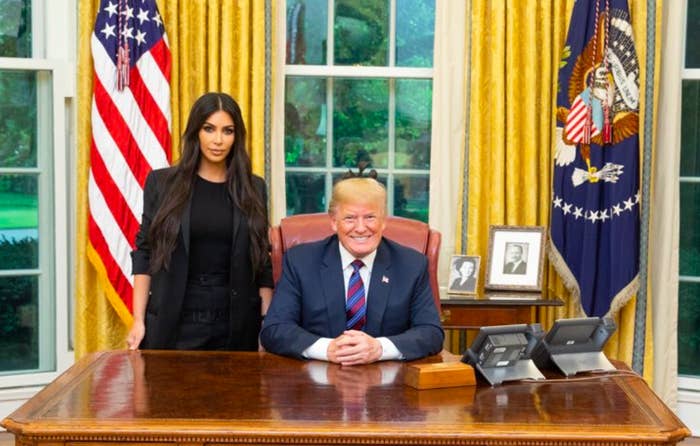 Kim has been advocating for Alice Johnson's release since last October, enlisting her own lawyer and funding the proceedings.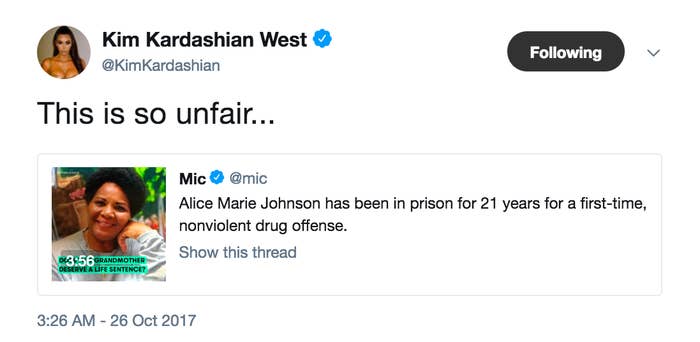 Speaking to Mic earlier this month, Kim explained her reasons for her advocacy:
If you think about a decision that you've made in your life, and you got a life sentence without the possibility of parole for your first-time nonviolent offence, there's just something so wrong with that. Where I am at in my life right now, spending my money buying material things just doesn't satisfy me the way it used to. To save someone's life, and do that once a year, would make my heart fuller.
It didn't take long before people began dragging her for going to speak with Trump.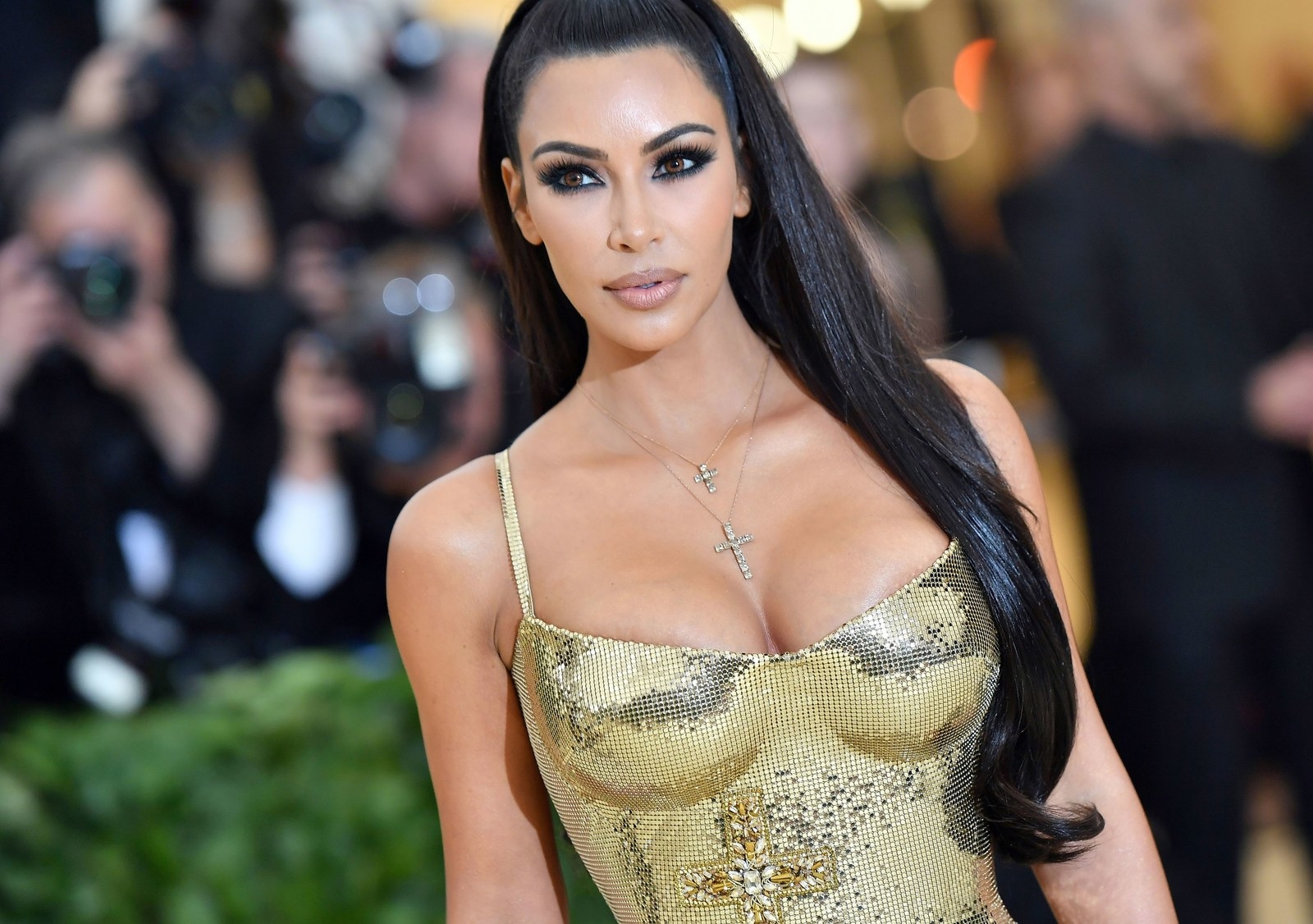 Many interpreted the meeting as Kim's declaration of her support for Trump, despite her voting for Hillary Clinton in the election and condemning many of his presidential actions.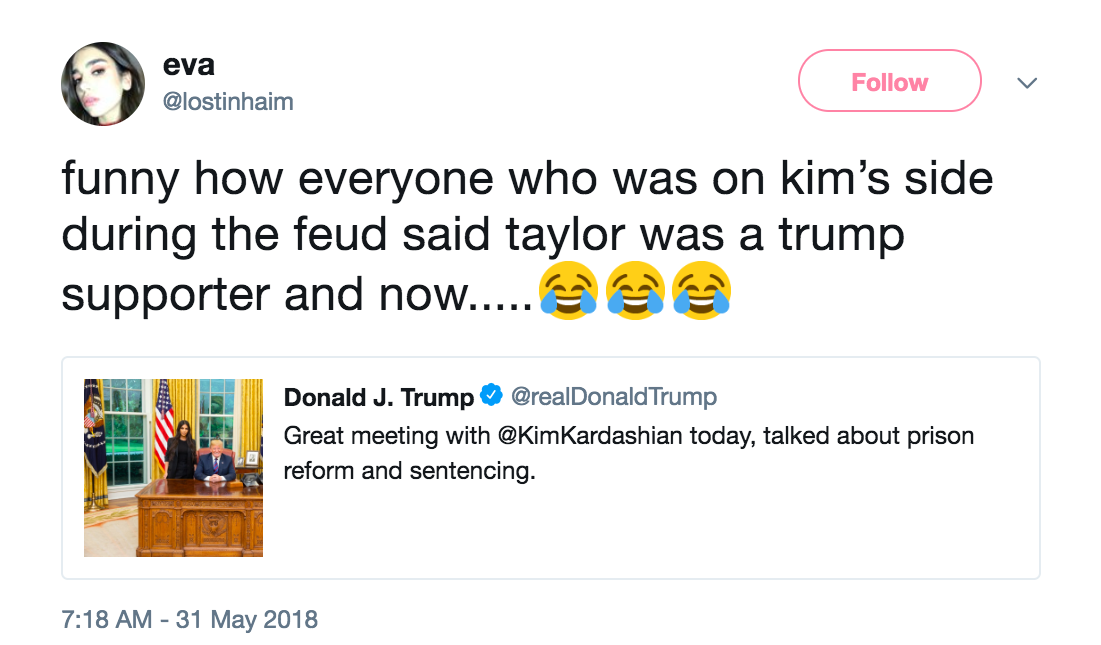 Well, after the meeting and amid all the dragging, Kim liked a series of tweets in which it was implied that she cannot win.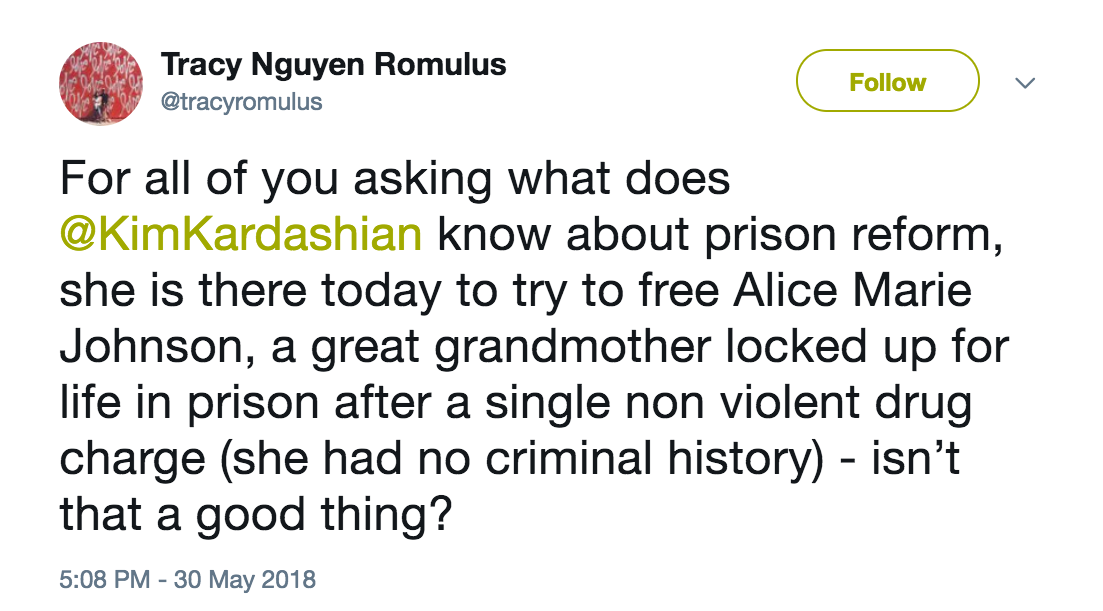 The fact that Kim has only ever liked four tweets would suggest the sentiment of this particular message struck a chord with her.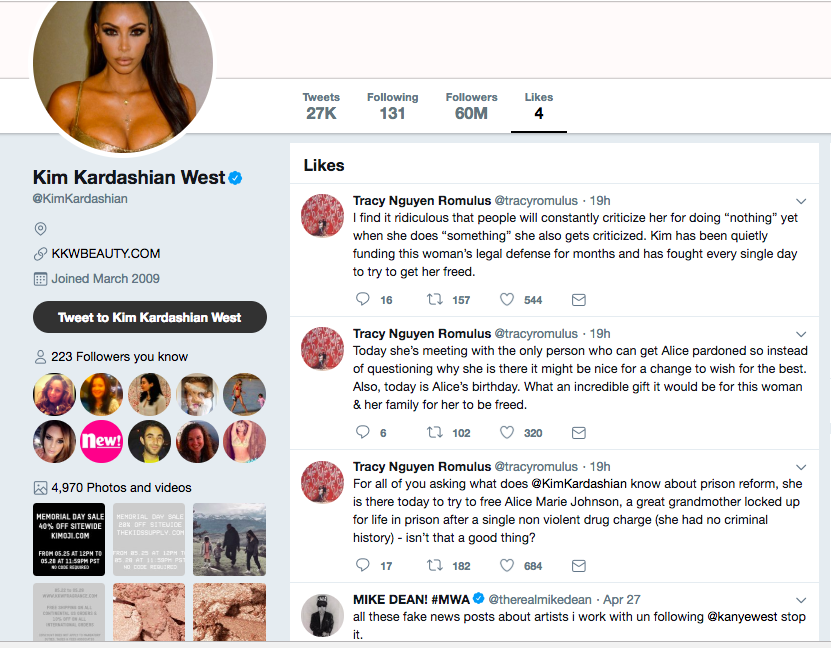 She then went on to reflect on the meeting with Trump, maintaining that she's "optimistic" about Alice Johnson's future.