Unless you've been living somewhere other than planet earth over the past month, you'll be aware that Khloé Kardashian's boyfriend Tristan Thompson was accused of cheating on her just two days before she gave birth to their first child together.
You will also probably know that, a couple of weeks after this news broke, Kim Kardashian appeared on The Ellen Show and did not hold back when questioned about the situation.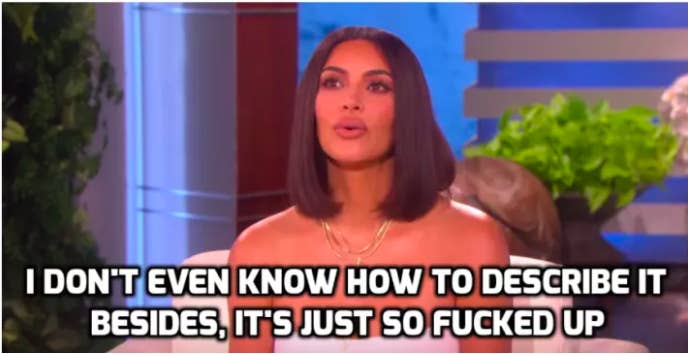 She said:
Poor Khloé. Like, I don't even know how to describe it besides it's just so fucked up. We were really rooting for Khloé. And we still are. She's so strong and she's doing the best that she can. It's a really sad situation all over. I think it must be so hard to have your heart broken and fall in love all in a day or two.
Well, Kim has now revealed that Tristan was so unimpressed with her comments on The Ellen Show that he didn't just unfollow her back but blocked her on social media.
Kim made the admission during an appearance on Live With Kelly and Ryan when she was asked whether "any part of her" was "rooting for Khloé and Tristan." This was her face.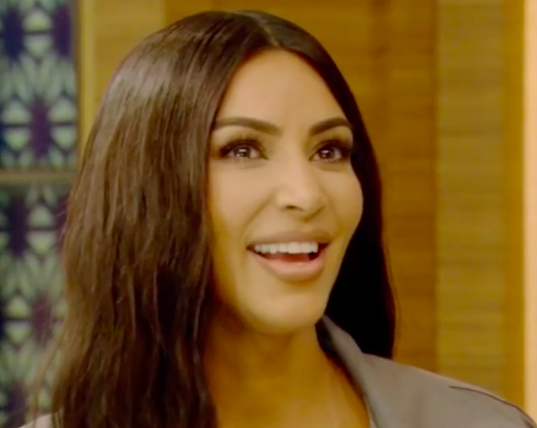 And she went on to give this answer.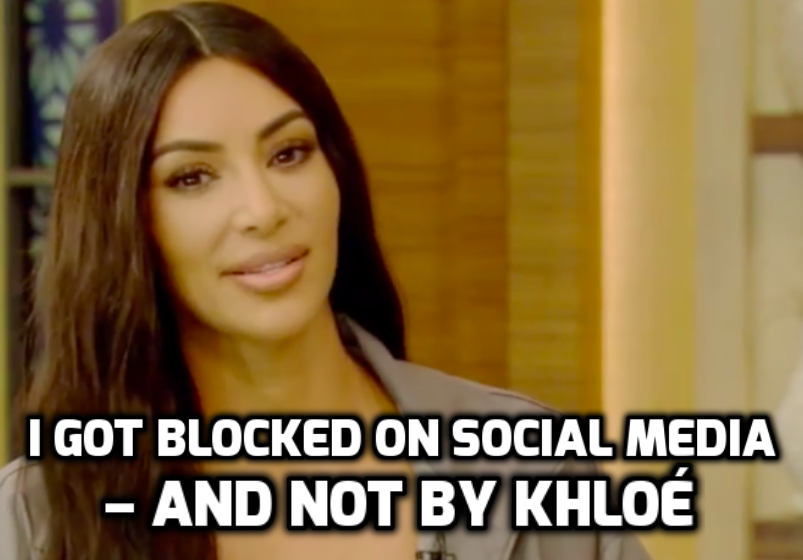 She went on to say:
Yeah I mean...OK, last time I went on TV and I answered some questions about her I got blocked on social media – and not from Khloé.
Kim then gave a very diplomatic answer, saying that she was "always rooting for love and families."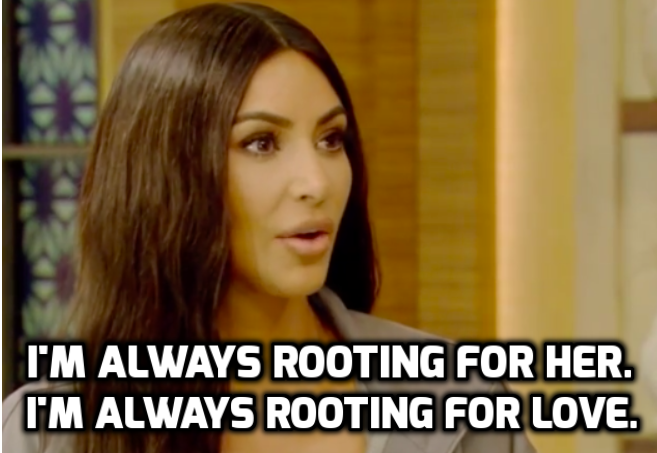 She then swiftly turned attention to how happy Khloé is with her "gorgeous" baby.