It's been a pretty eventful week for the Kardashian family after Khloé split from her boyfriend and baby daddy, Tristan Thompson, amid allegations that he cheated on her with Kylie Jenner's best friend, Jordyn Woods.
And when one member of the Kardashian family is going through it, the rest are always there to offer support.
This time it's no different, with Khloé's sisters immediately rallying around. Firstly, Kim Kardashian posted this tweet defending Khloé for attending a work event in the midst of all this drama.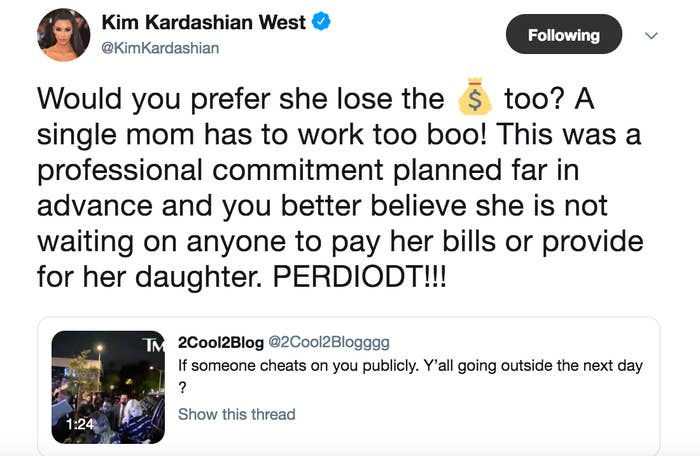 Then Kourtney Kardashian shared an Instagram photo of herself wearing a necklace shaped like a snake alongside the caption: "Diamonds are a girl's best friend."
This led to many people suggesting the post was a jab at Jordyn.

And now Kim, along with Khloé's BFF Malika Haqq, have stepped in to take her away on a girls' trip.
Kim shared a video of herself and Malika in the back seat of the car, announcing: "Girls' trip!" before the camera panned around to show Khloé in the front passenger seat.
But Kim then shared another video, this time of herself miming along to the Brandy song "Who Is She 2 U?" which is all about cheating. Here are some of the lyrics.
And when the song reached it's chorus: "Who is she to you/Don't lie to me/Who is she to you/My eyes can see/ Something's going on between you two," Kim began miming the lyrics even more intently, while flashing a knowing smile.
But that wasn't the only song the girls played in the car. Another video shared by Kim revealed they were also listening to Nivea's "Don't Mess With My Man."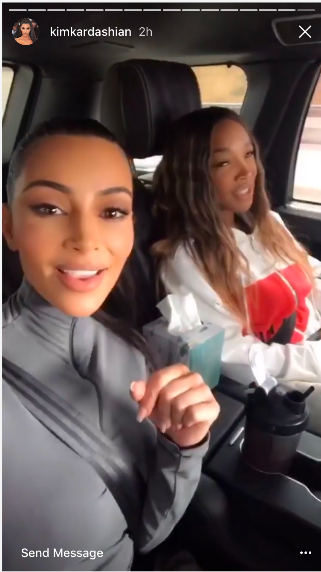 The lyrics to this song are pretty telling, too.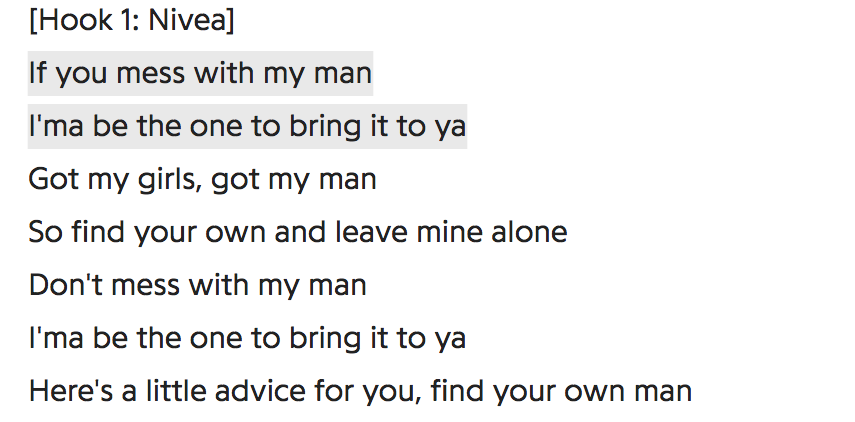 And people immediately began tweeting about how shook they were after watching the Insta story.