Last week, Kim Kardashian confused fans after sharing promotional photos for her fragrance collaboration, "Diamonds," with sisters Khloé and Kourtney.
In keeping with the theme, the sisters were drenched in diamonds for the photos.
However, eagle-eyed fans were quick to spot that on her left hand, Kim appeared to be wearing a ring which bore a striking resemblance to the one that was stolen during her infamous 2016 Paris robbery.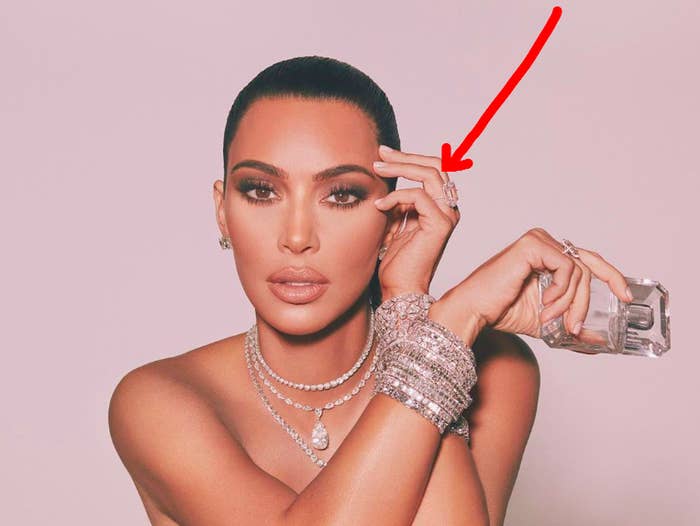 The $4 million rock was an engagement ring upgrade gifted to her by husband Kanye West two months before the robbery.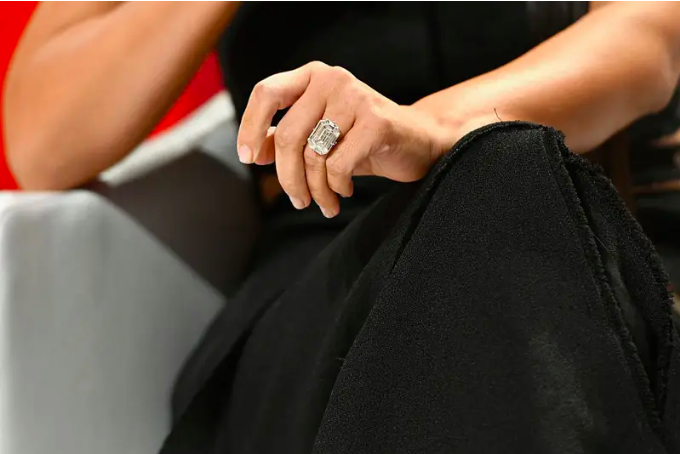 Many fans left comments questioning why Kim appeared to be wearing the ring that was stolen. Others pointed out that it very easily could have been a replica, while some speculated that the authorities had recovered and returned the ring to her.

Well, Kim has now cleared the whole thing up, explaining the apparent return of the ring.
Speaking to Entertainment Tonight, Kim revealed that she'd borrowed all of the jewellery for the shoot from Lorraine Schwartz — the designer behind both her original engagement ring and the upgraded version.
"I borrowed all the jewllery from Lorraine Schwartz," Kim explained. "It was nice to borrow it all and nice to give it back to her. That was a really fun shoot because it was diamonds, and I thought this was the perfect way to bring it back and wear them again."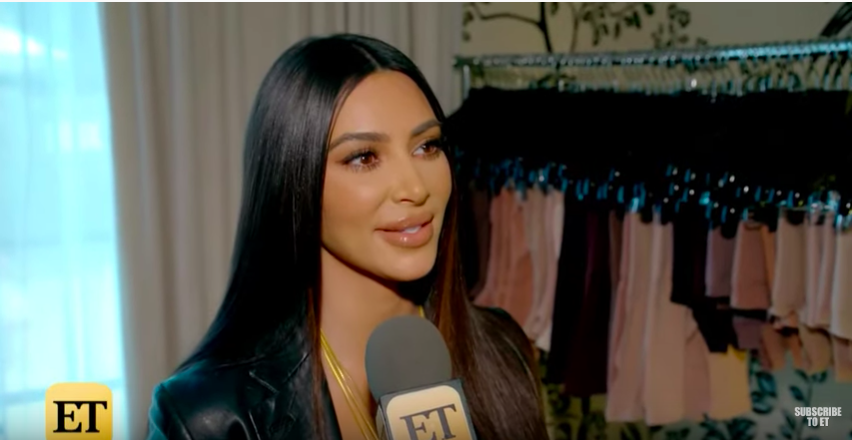 And Kim went on to confirm that the ring in question was indeed a replica of the one that was stolen.
"Lorraine always knows the cut and everything that I really wanted," she explained. "There is a replica around. A little fake that I'll borrow from her sometimes that she made. A really nice one."
And TBH, we should've known that the ring was just a replica. Kim made it clear after the robbery that she no longer wanted to wear jewellery. While she still wears her wedding band, her original engagement ring has only been seen a handful of times since 2016.