Yesterday, entrepreneur, producer, brand builder and manager Kris Jenner announced that she's recruiting a new personal assistant through Bumble's business app.
If this seems like an opportunity too good to be true, you'd be wrong. In a statement on Bumble's website, applicants were told that they'd be doing "daily scheduling and organisational tasks" and will "benefit from a once-in-a-lifetime mentorship."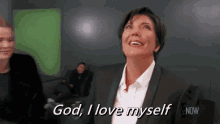 Of course, many people lost their minds at the news.
In fact, the caption managed to successfully shade the entire Kardashian/Jenner family.
Kris is using @bumble to find her next assistant. Qualified candidates must know how to make a martini, find work for Kourtney, coordinate and maintain a calendar of Rob's court dates and they must be an expert at ignoring media inquiries about pregnancies. Is this you? Apply today!
Well, never one to miss an opportunity to roast herself, Kim Kardashian responded to the comment with this emoji, suggesting that she would very much like the job.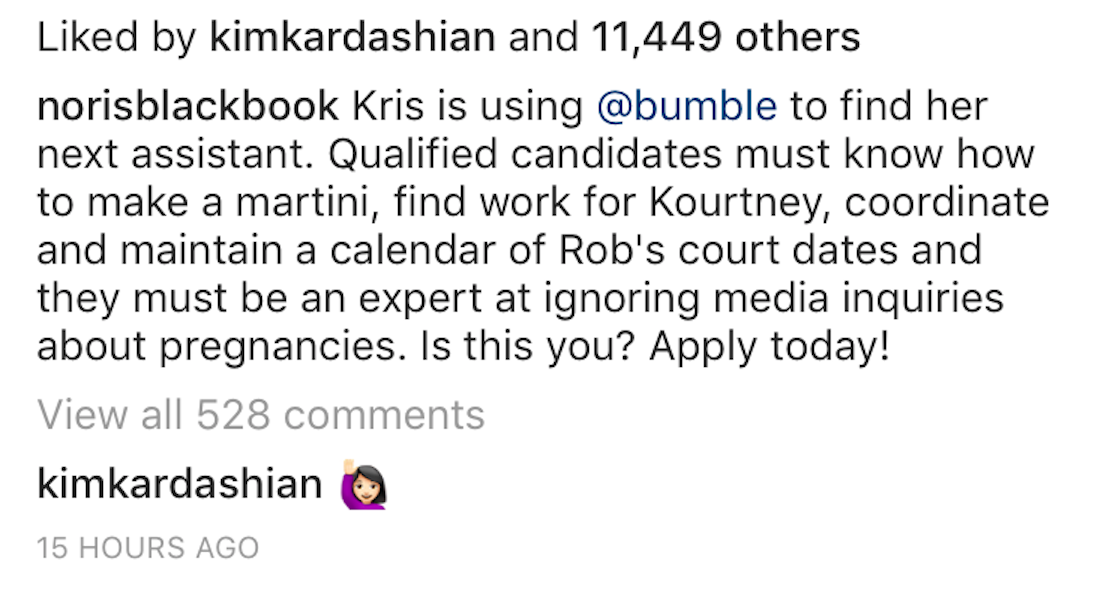 And people loved her for it.

Well played, Kim.