Yesterday, Kimberly Noel Kardashian West turned 39 years old!
After an early birthday party in Palm Springs over the weekend with friends, Kim celebrated the day itself with a big family dinner.
Kim revealed on Twitter that Kris Jenner and Kanye West hosted the dinner, which was catered by her favourite Armenian restaurant and also featured a beignet truck and churro stand.
However, Kim kept pretty quiet about the gifts she'd received. This was unusual considering Kanye typically goes all out for his wife on special occasions.
Remember the time he filled her hotel room with "a couple thousand" roses for Mother's Day?
Or the string quartet he set up in their living room to perform her favourite music?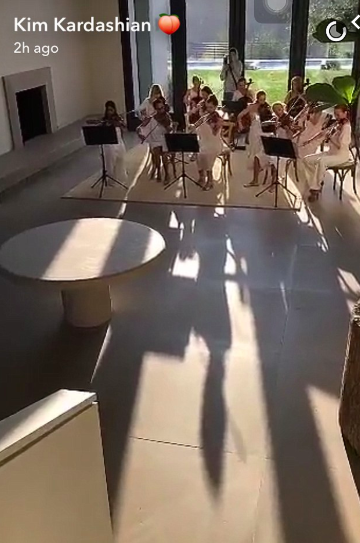 Well, right as her birthday was ending, Kim revealed on Twitter that Kanye had once again surpassed himself on the gift-front, this time choosing a philanthropic gesture.
"I got amazing gifts from my whole family and Kanye for me the most amazing bags," she wrote. "But he also donated $1 million to my favorite charities that work so hard on prison reform on my behalf from him and the kids."
"This makes my heart so happy!" she concluded her post.
Kim's caption accompanied a photo of the certificate of donation. The message on the certificate read: "A donation of $1 million has been made in your name by Kanye North Saint Chi and Psalm West to the following: Cut 50, Buried Alive Project, Equal Justice Initiative, Anti-Recidivism Coalition."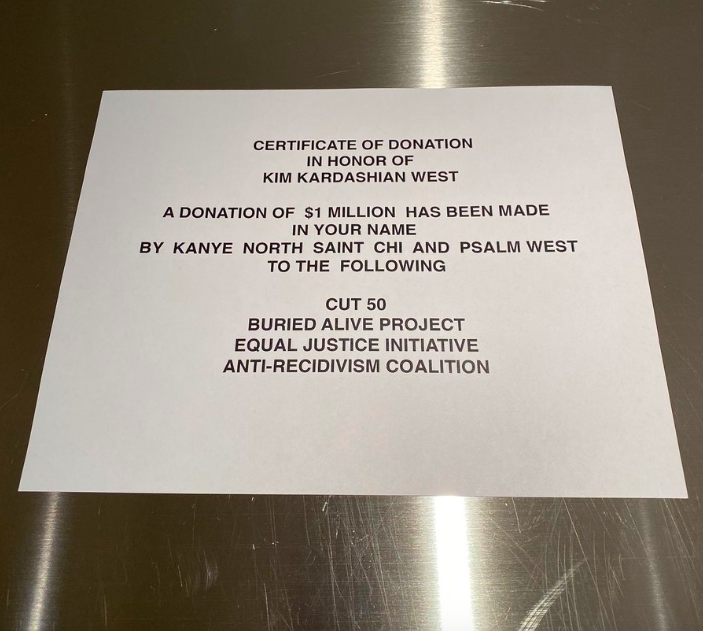 The gift is especially meaningful considering that Kim is currently studying to become a lawyer with a focus on criminal law and prison reform.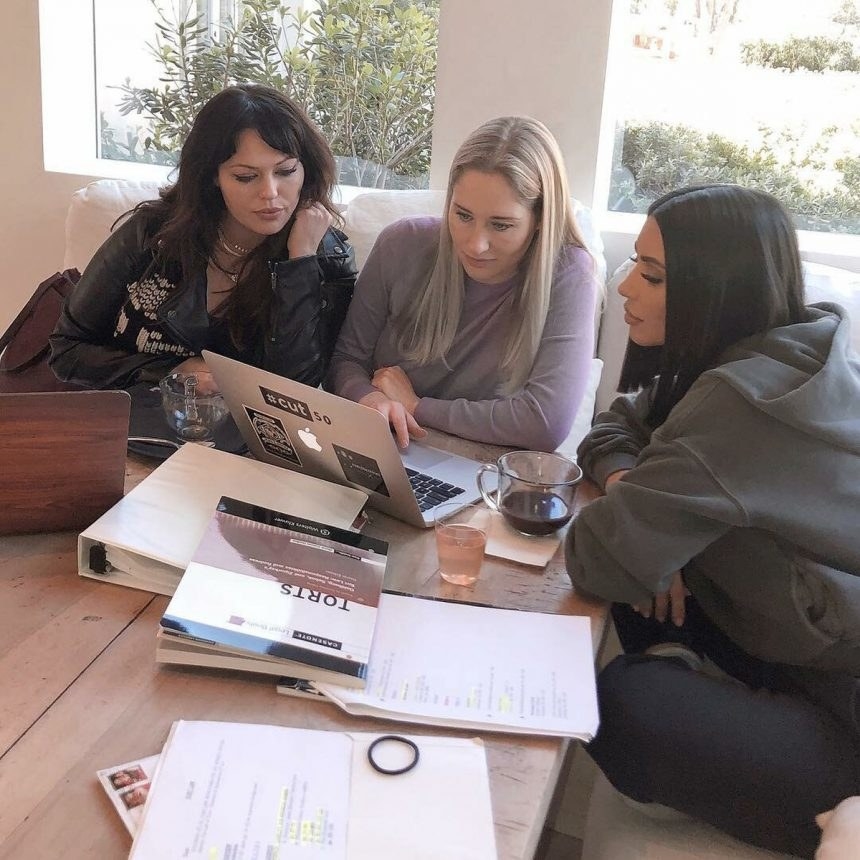 She went on to say that she was able to explain to Trump why Johnson's sentence was unfair but added that she wanted the legal knowledge to be able to do more to change the criminal justice system and fight for prison reform.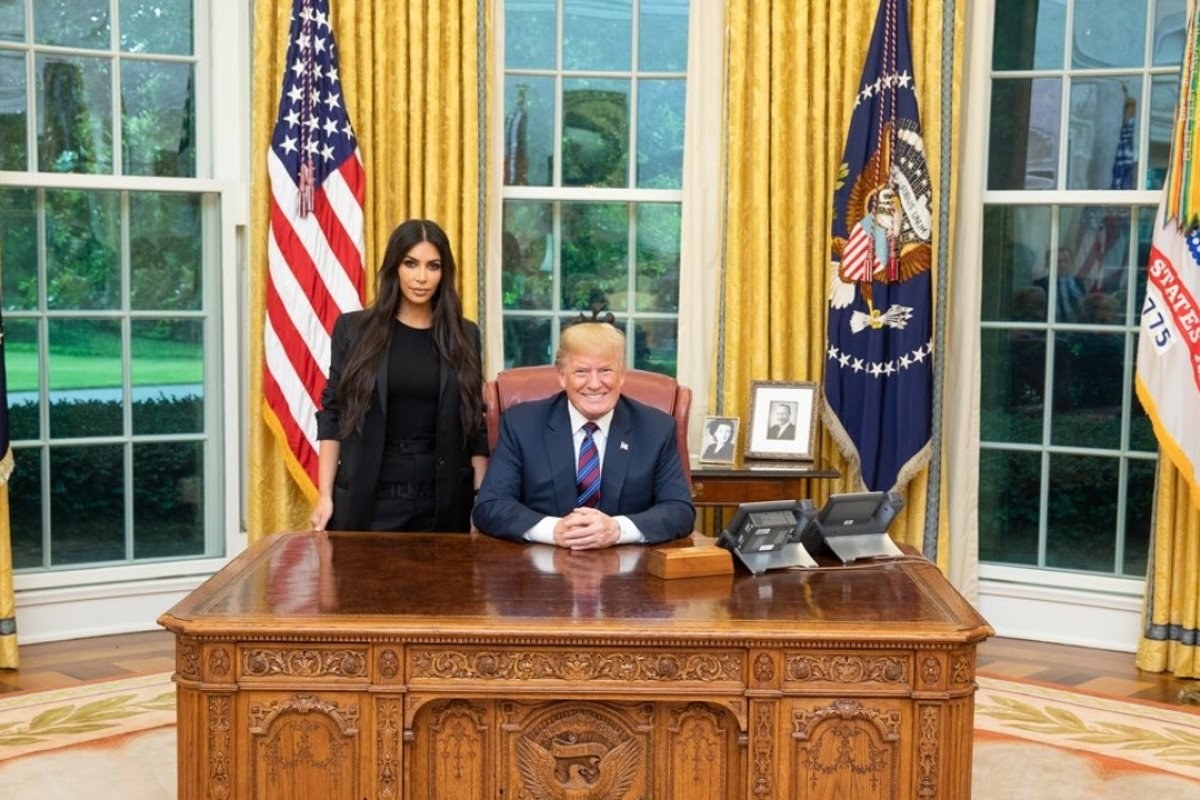 Kim then discovered that in California, a person can become a lawyer if they pass the bar exam after a four-year apprenticeship with a lawyer or judge.
So, for the last year, she's been working as an apprentice with a San Francisco–based law firm and hopes to qualify in 2022.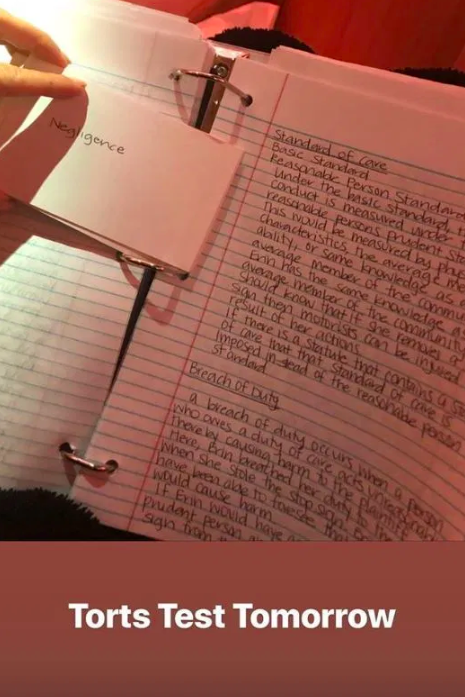 And after seeing Kim's post, fans were quick to praise Kanye for his "thoughtful" gift.