You probably remember that back in May, Kim Kardashian West went to the Met Gala red carpet wearing a dress that defied all human proportions.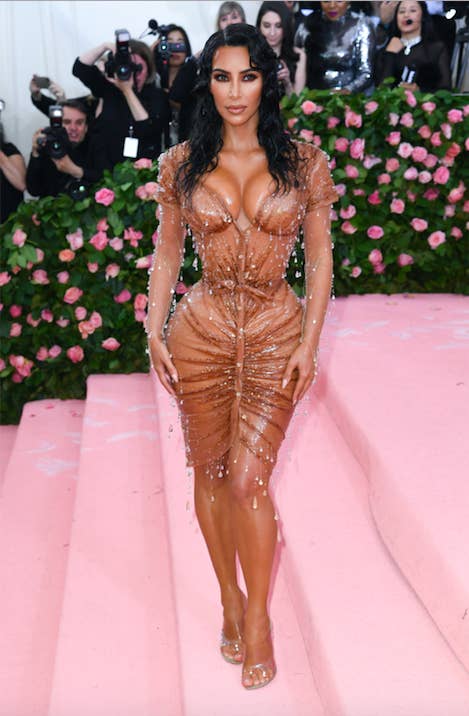 Kim decided to incorporate her own body into the "Camp" theme of this year's Met, by wearing a corset that cinched her waist in so tightly that she had to take breathing lessons before wearing it.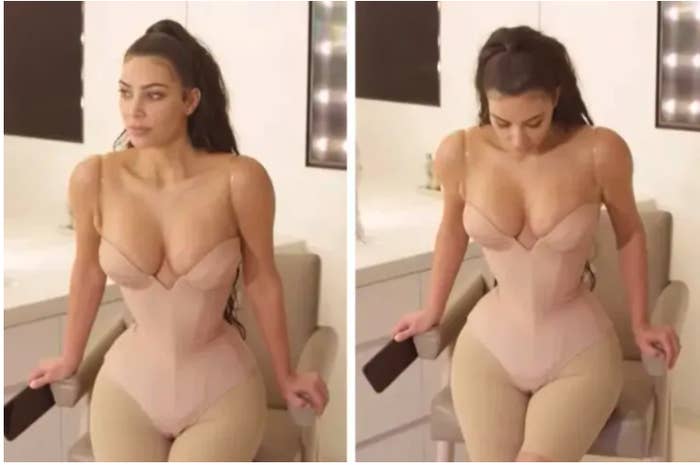 And it goes without saying that the dress itself — which was designed to look as though she'd just stepped out of the ocean — was absolutely stunning.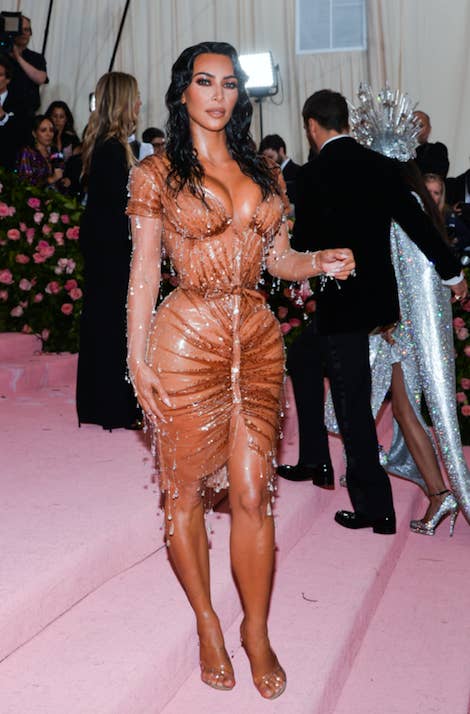 However, as the latest episode of Keeping Up With The Kardashians shows, the ~look~ actually caused a lot of drama behind the scenes between Kim and husband Kanye West.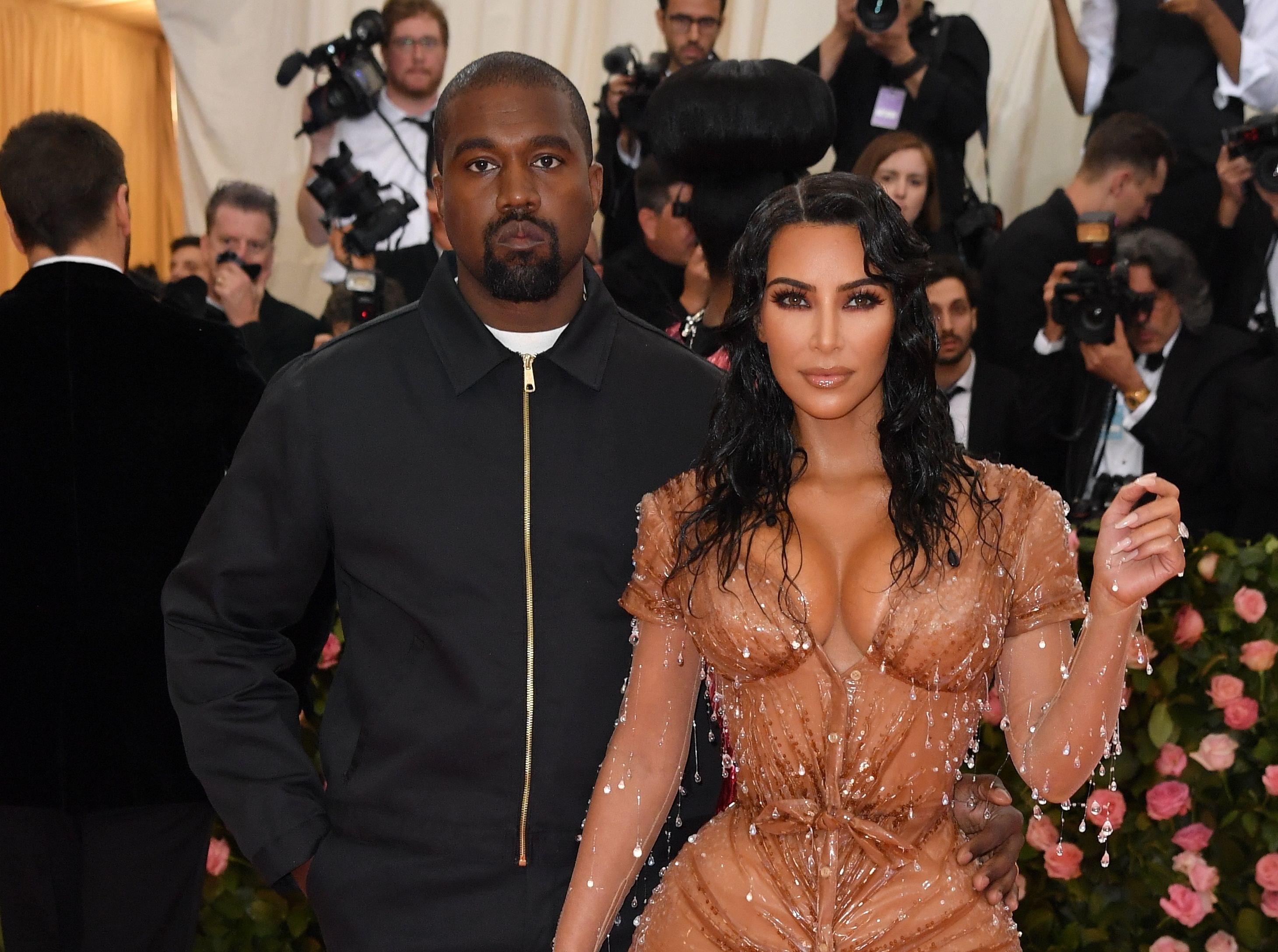 The drama began at Kim's final fitting the night before the Met Gala.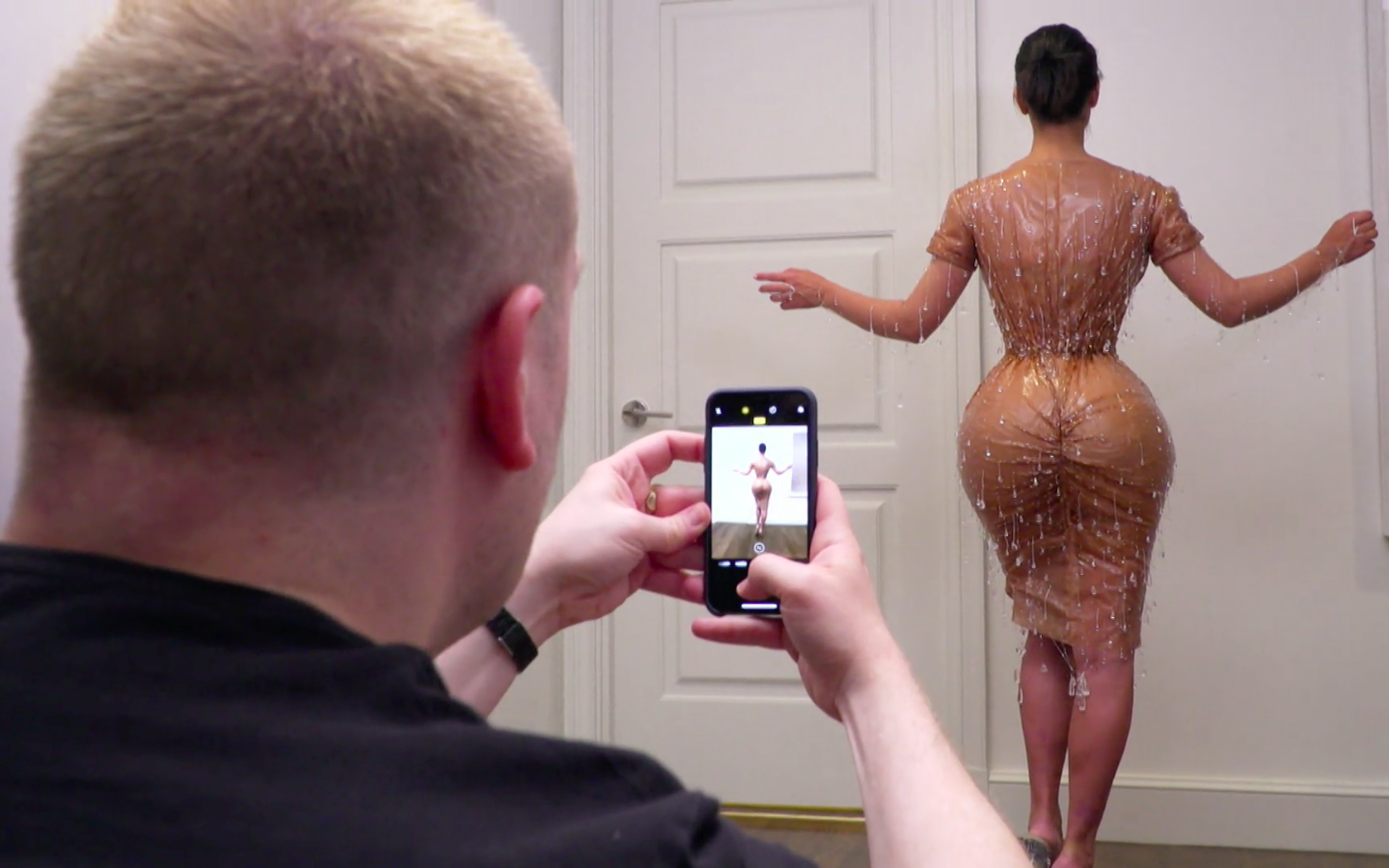 While she was nervous about nailing the look thanks to being that month's Vogue cover star, Kim was thrilled with the final version of both the corset and dress. But Kanye? Not so much.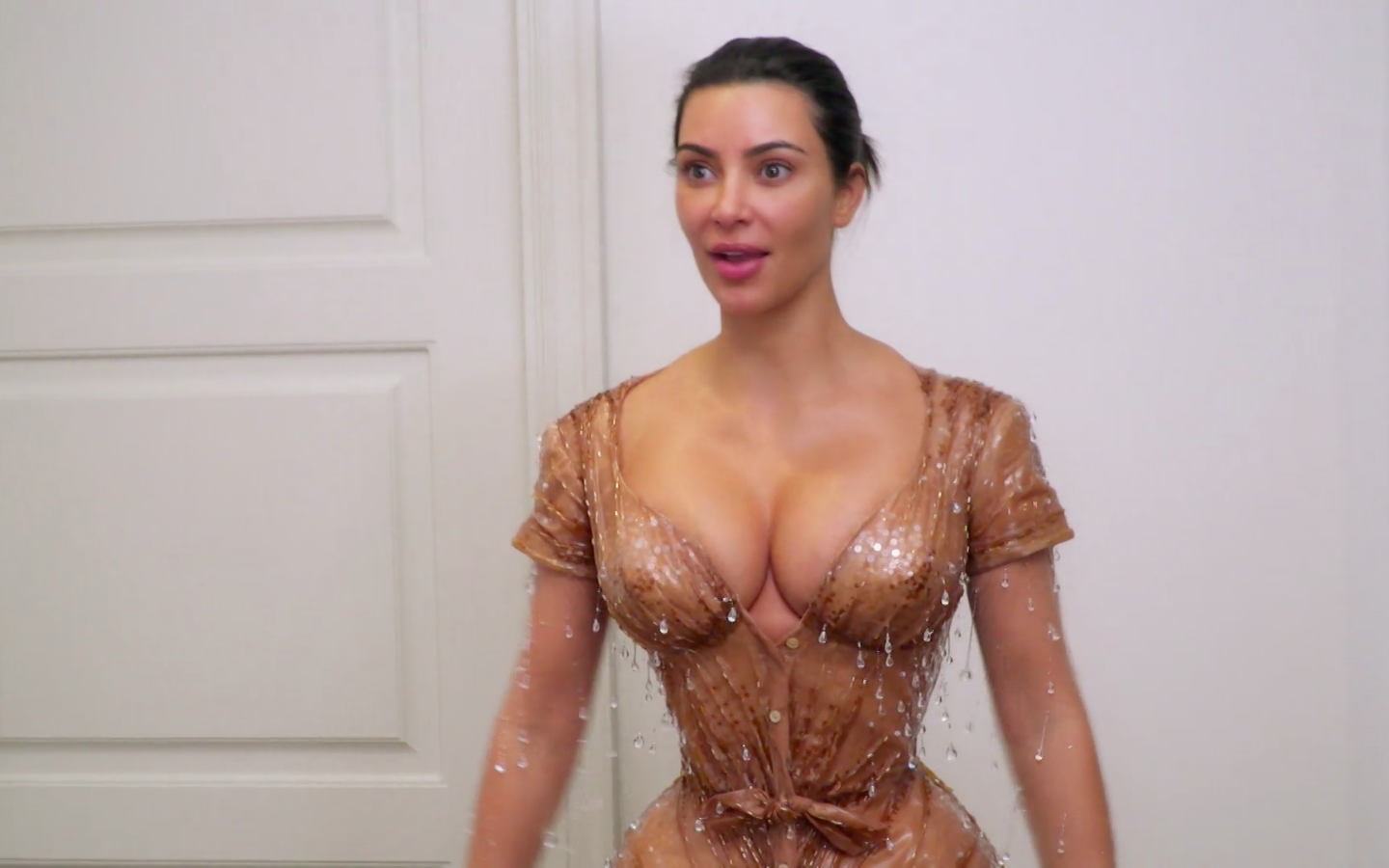 Kanye began by objecting to the corset, saying that pushing Kim to "show off her body" for so many years was now affecting his "spirit" and "soul".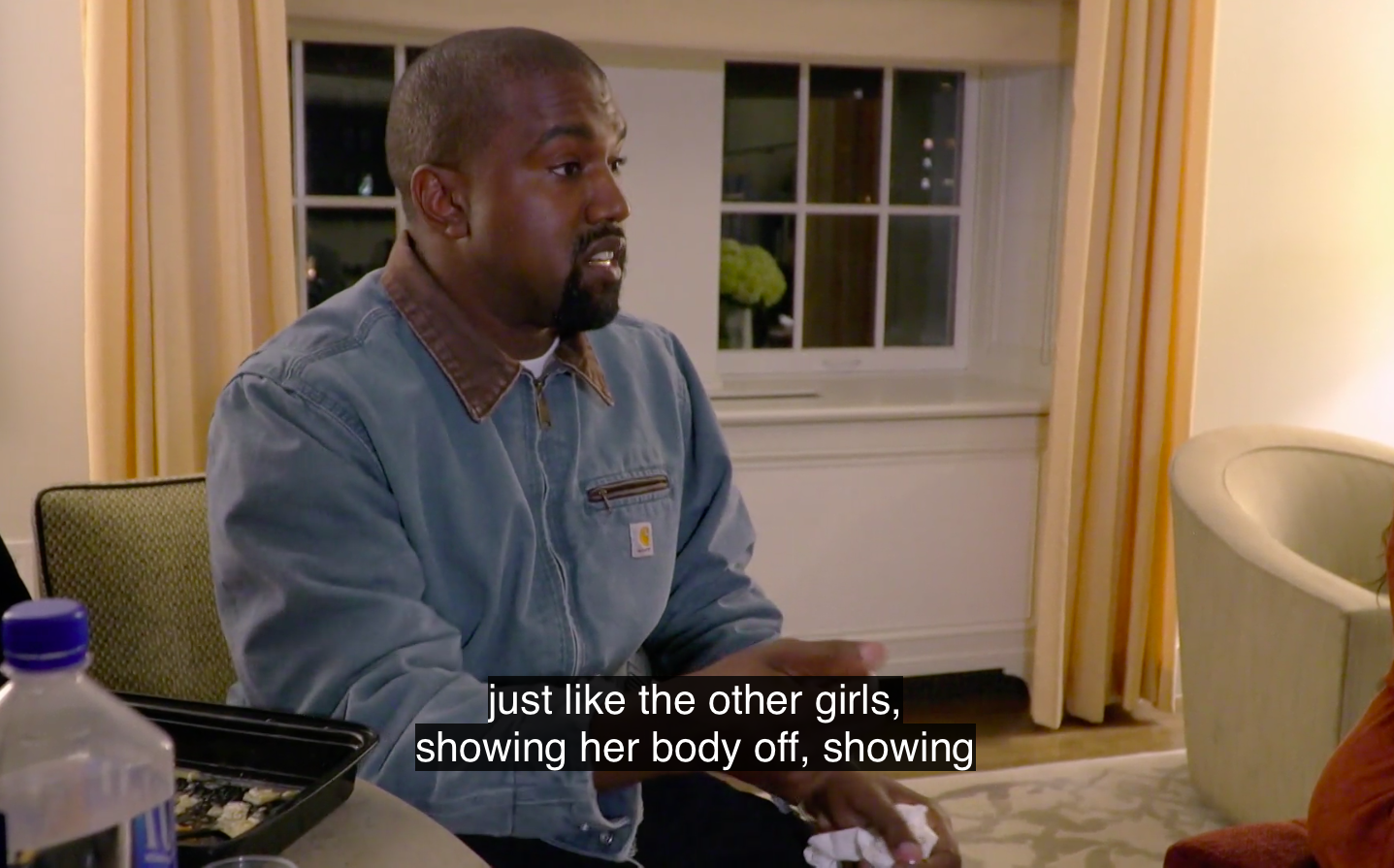 "I didn't realise that that was affecting my soul and my spirit as someone that's married and loved, the father of what's about to be four kids," he went on. "A corset is a form of underwear. It's hot. It's like, it's hot for who though?"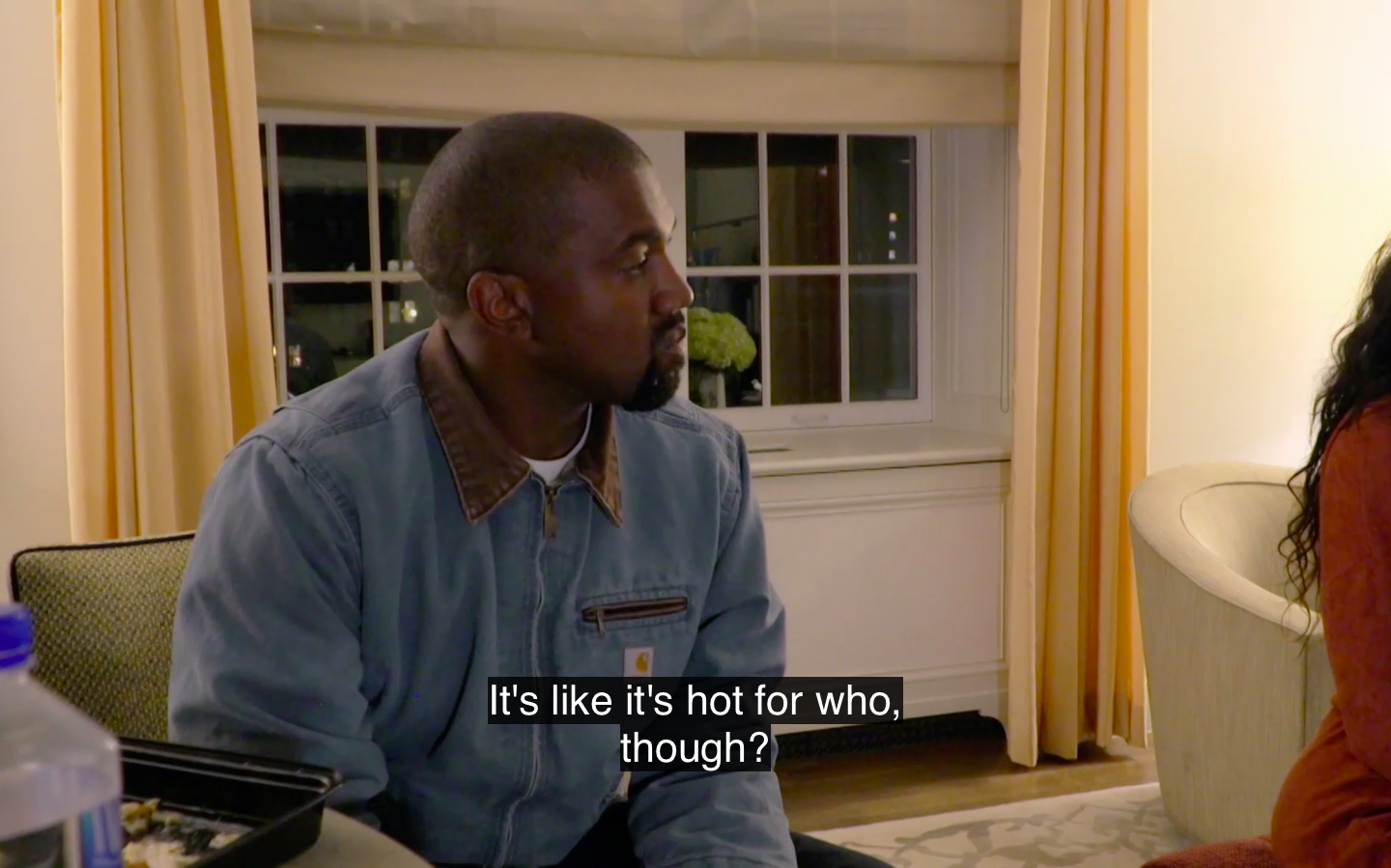 Kim, who had been planning her Met Gala outfit for 11 months, responded by saying that Kanye's last-minute disapproval was giving her anxiety.
"You knew last night that I was having really bad anxiety, and I don't need any more negative energy for you to now say that you're not into me wearing a tight dress," she added.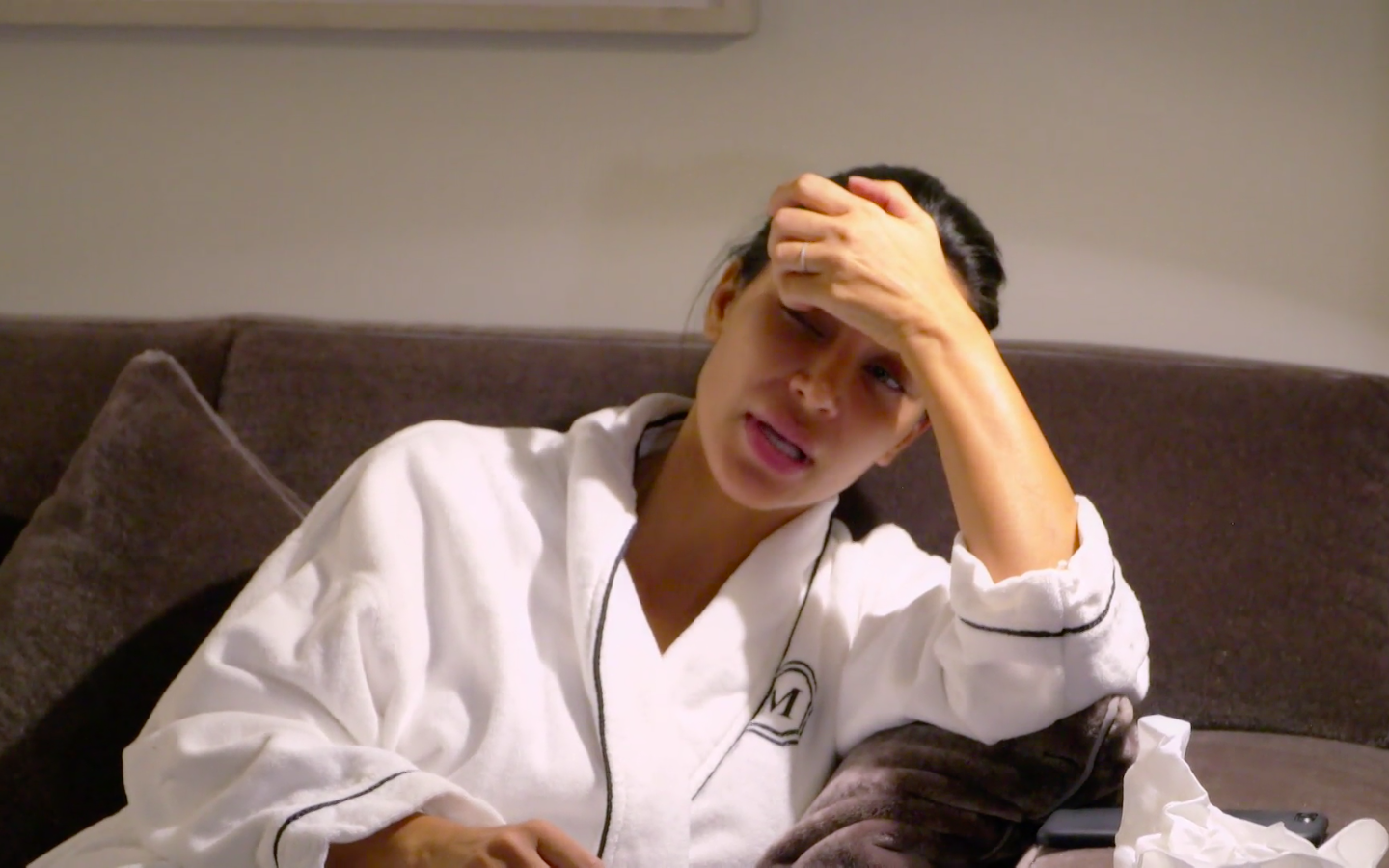 Kanye responded: "You are my wife, and it affects me when pictures are too sexy."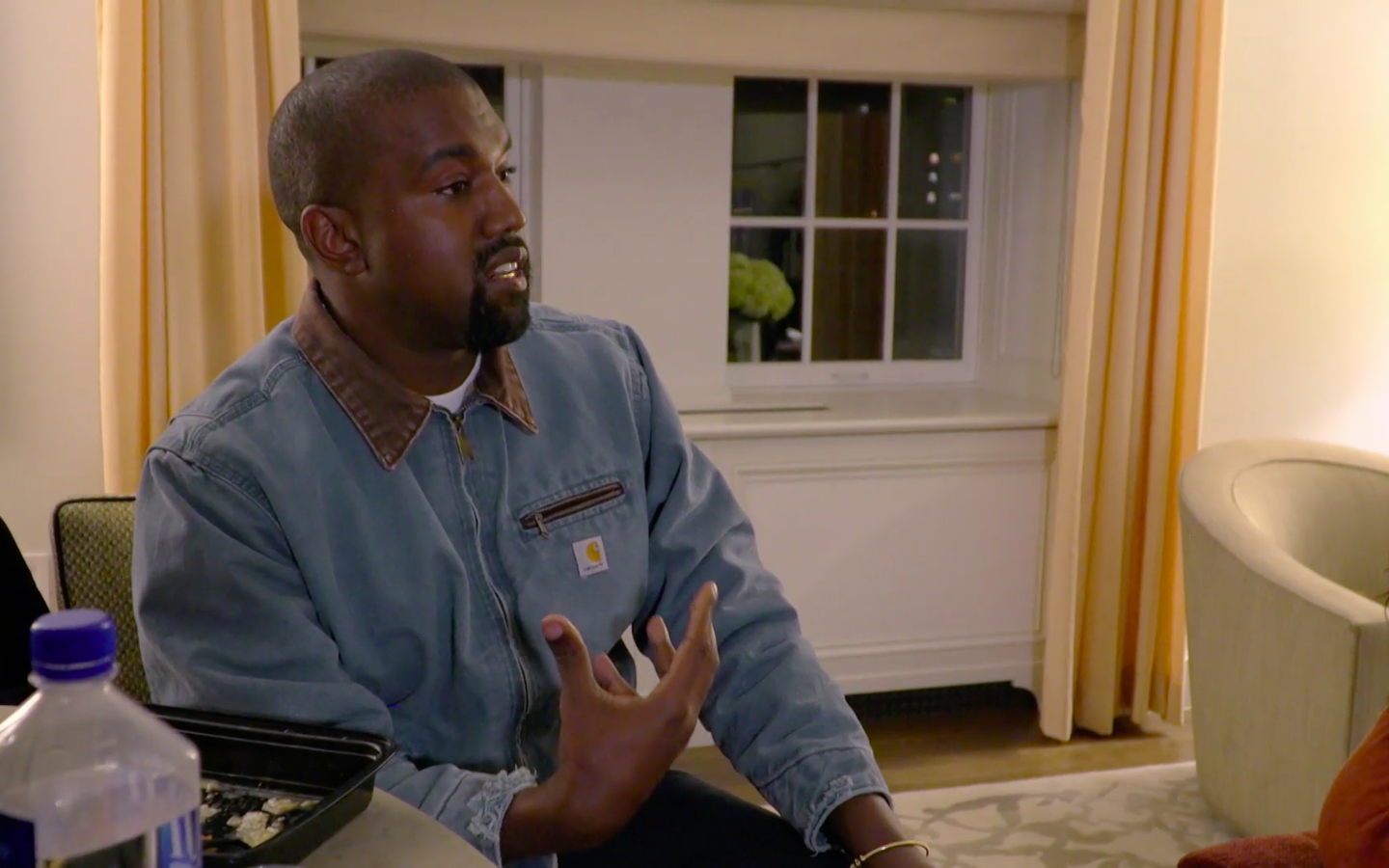 Kim then defended herself by reminding Kanye that he was the one who had encouraged her to be sexy and confident in the first place.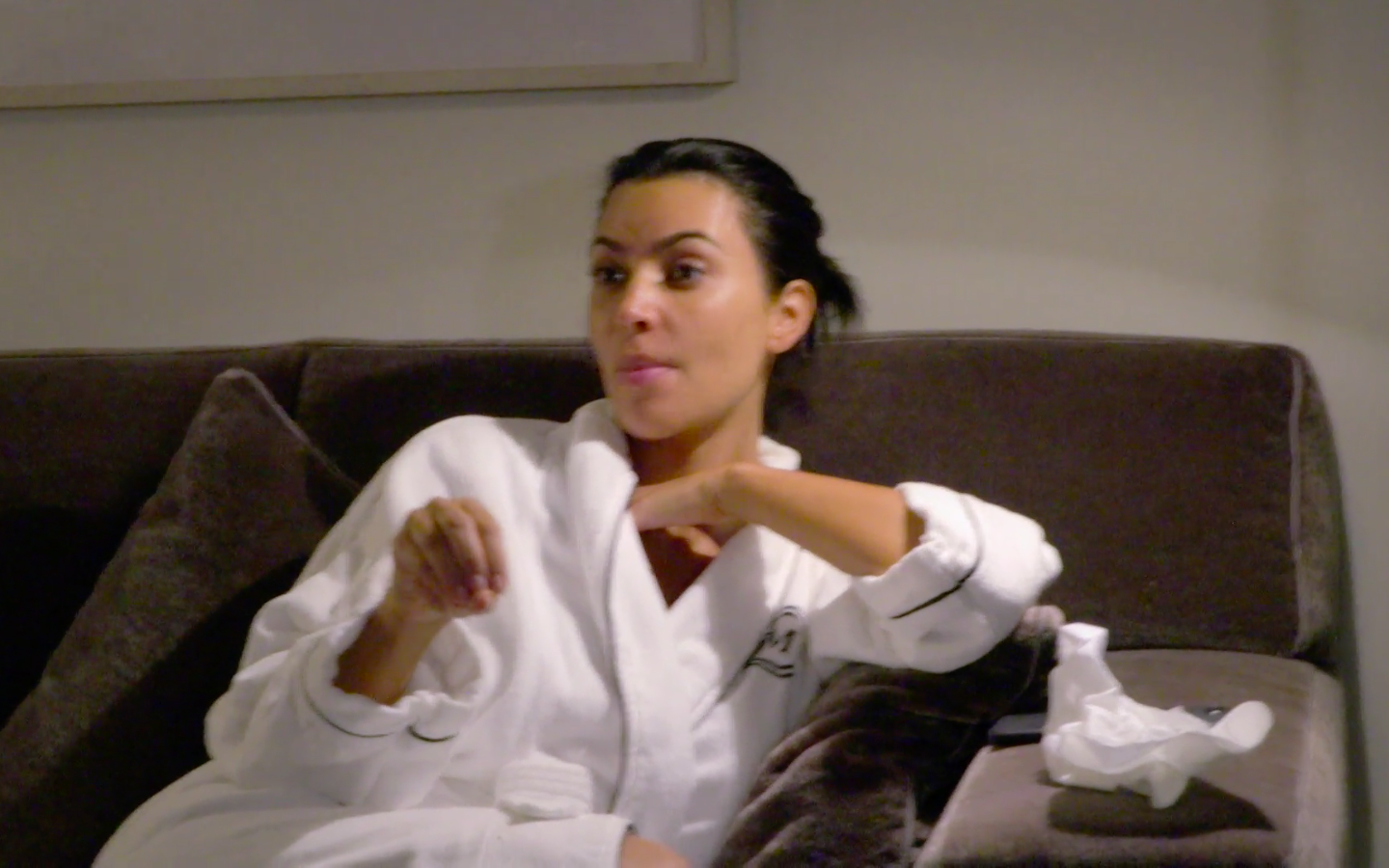 She said: "You built me up to be this sexy person and have confidence and all this stuff, and just because you're on your journey and you're on a transformation, doesn't mean that I'm in the same spot with you."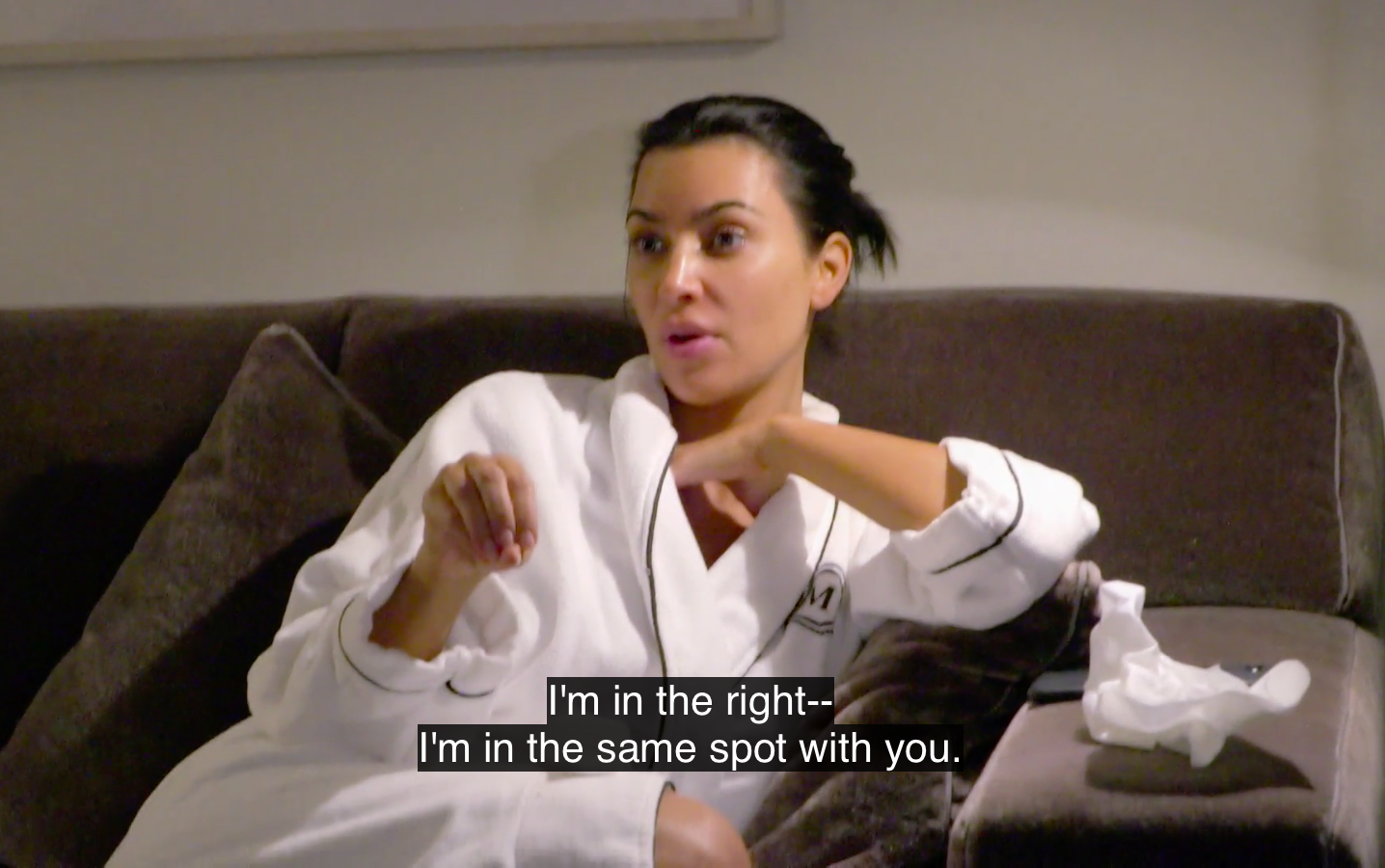 The argument ended with Kanye walking out, and Kim saying: "That's absolutely ridiculous."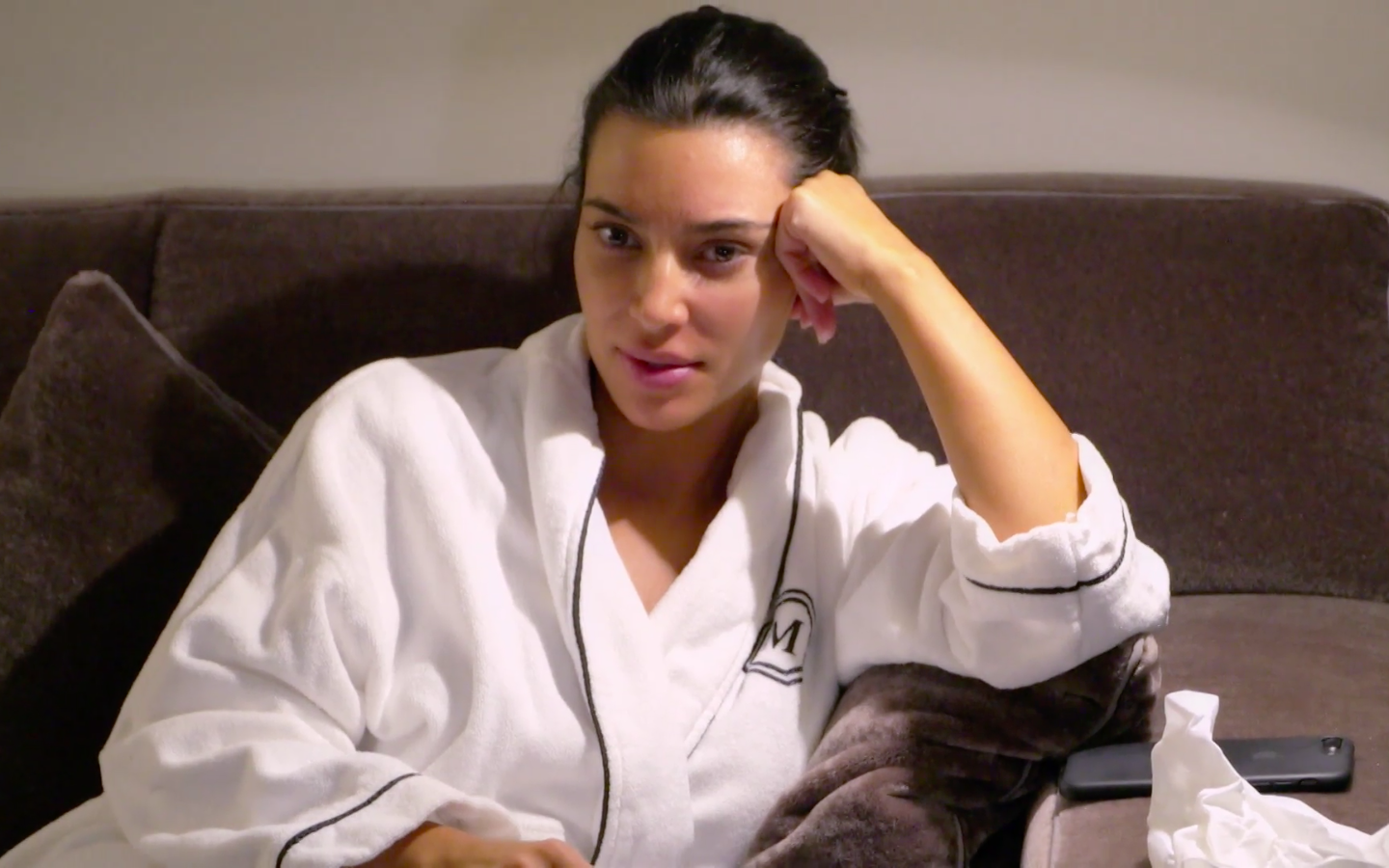 And it's true that Kim and Kanye have spoken many, many times over the years about how he was the person to boost her confidence and encourage her to pose nude.
In 2016, Kim told GQ: "My husband gives me so much confidence. He's like, 'Do you. Be you. Don't listen if someone's going to say, 'Oh, that's too sexy for a mom.' Just do what makes you feel happy and confident.'"
And later that year, Kanye gushed about how much he "loved" seeing Kim naked, likening her body to a work of art.
Kim even appeared nude in his video for "Bound 2" back in 2013.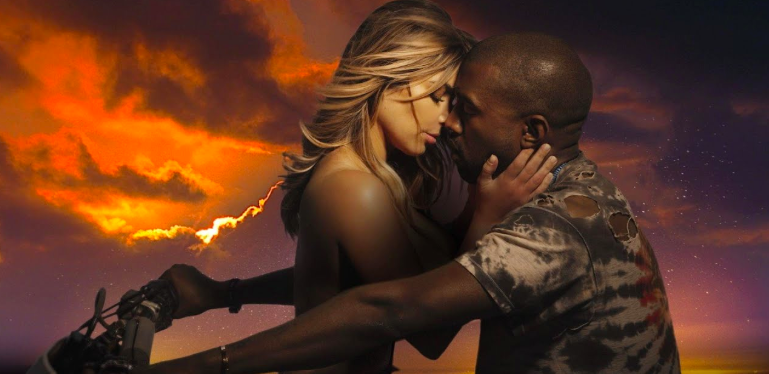 Fans immediately took to Twitter to say that they were on Kim's side with this one.
"[K]anye used to show her off like his sex symbol blow up doll wife and now he wants her to be modest and she's still high off the confidence HE gave her to be unapologetically sexy," said one person.
"Kanye has no right to tell her he doesn't like seeing his wife take sexy pictures when he legit has music videos showcasing her naked body for all the world to see," said another.
"She changed a lot about who she was, especially the way she presented herself to the public just for him and now he's mad all the time over it," wrote another fan.
Several others pointed out that Kim's body is now part of her image and brand — something Kanye had encouraged.
While plenty more said the whole conversation had annoyed them.
But, ultimately, Kim had the last word by ignoring Kanye and wearing the outfit in exactly the way she'd planned.