In case you missed it, Khloé Kardashian announced on last night's Keeping Up With The Kardashians that she is is having a baby girl!
And she's pretty over the moon, especially because this means that her little girl will grow up with Kim Kardashian and Kylie Jenner's daughters, born in January and February respectively.
However, you might remember that shortly after news of Khloé's pregnancy leaked in September, there was a spate of reports saying that she was expecting a boy.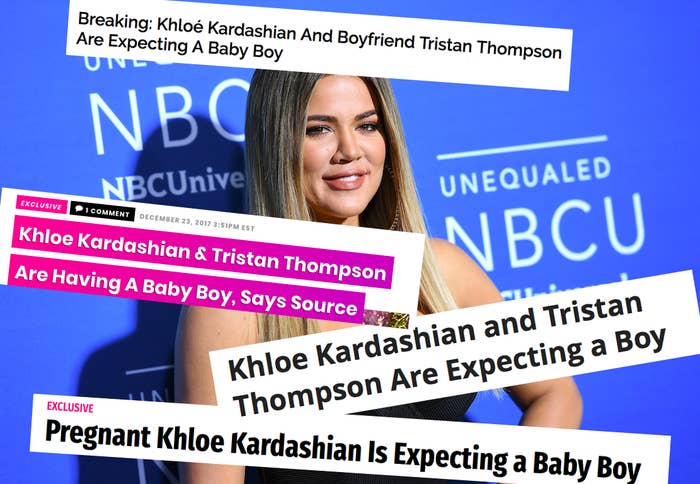 And people were pretty damn certain of the gender after Khloé tweeted a row of blue hearts just hours before the gender reveal episode of KUWTK aired last night.
Well, Kim Kardashian has now roasted the hell out of the media for reporting that Khloé was expecting a boy.
Taking to Twitter, Kim revealed that she "loves it" when the media "gets it wrong," and that the family had laughed hard in their famous group chat when they saw the reports.
Which is just further proof that the Kardashians are always one step ahead of the game.