Kim Kardashian Shut Khloé And Kendall The Hell Down When They Said They Wanted To Buy Guns
"Owning guns has just never been my thing."
Kim Kardashian has been vocal about gun violence for several years now.
And in August last year she became involved with the Everytown organisation, meeting with the families of gun violence victims and showing the conversations on Keeping Up With The Kardashians to raise awareness.
Then, just two months later, Kim was held up at gun point and robbed in Paris – an experience which compounded her existing dislike of guns.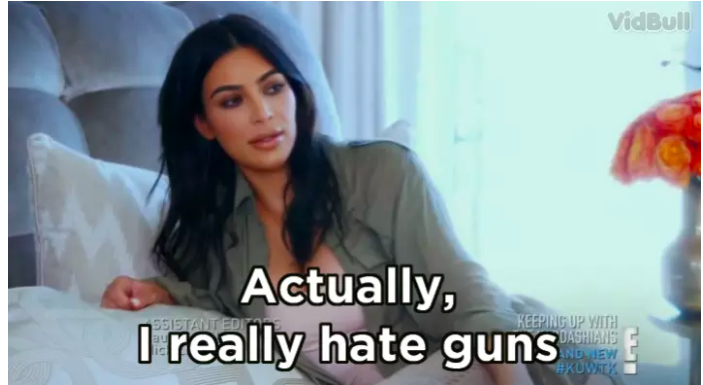 Her stance on guns is therefore pretty clear. So, when she walked in on Khloé and Kendall discussing buying guns for their personal safety, Kim was not here for the conversation.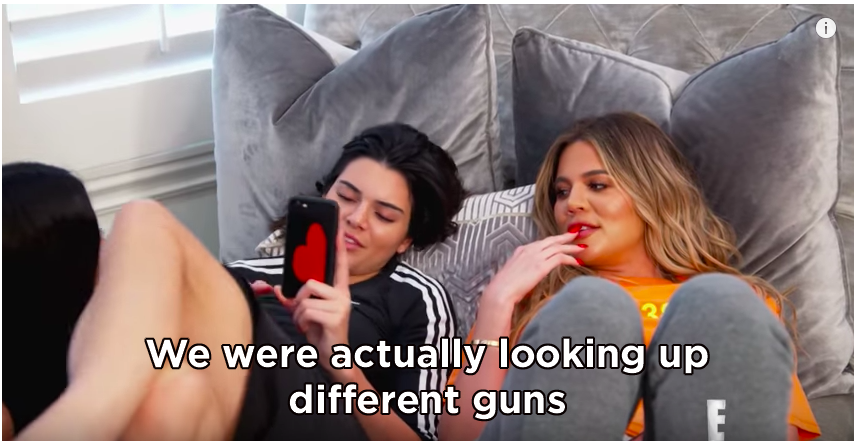 In a preview clip from this weekend's Keeping Up With The Kardashians, Kim asked why they were looking into purchasing guns in the first place.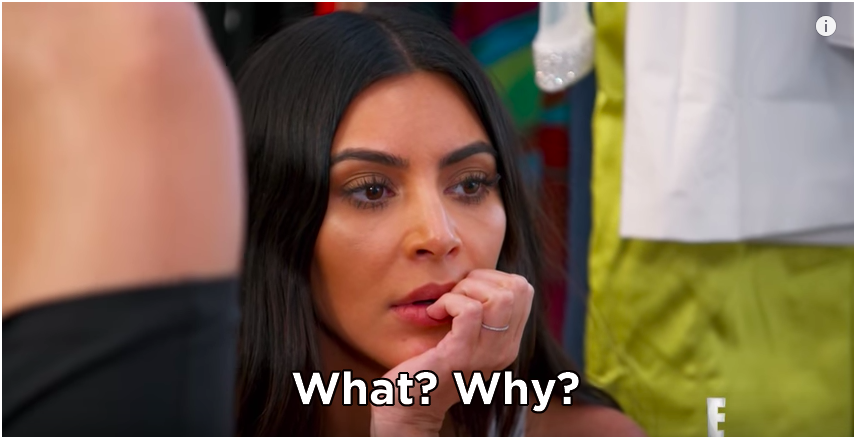 Khloé told her that Kendall wanted a means of protection after her home was burgled.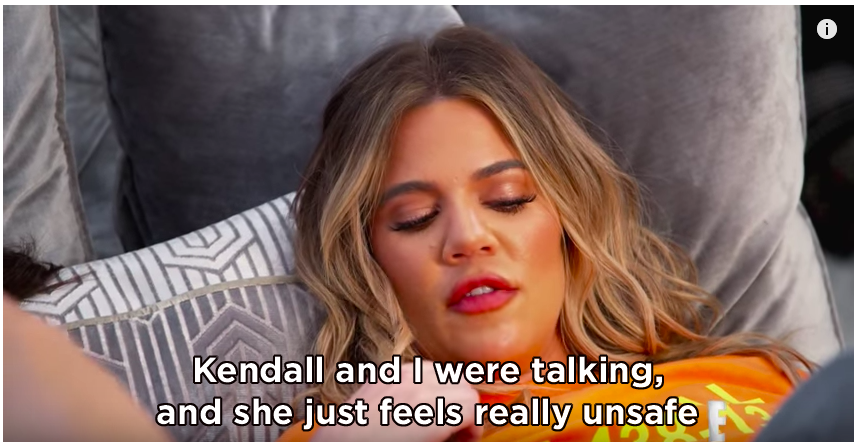 To which Kim had this response.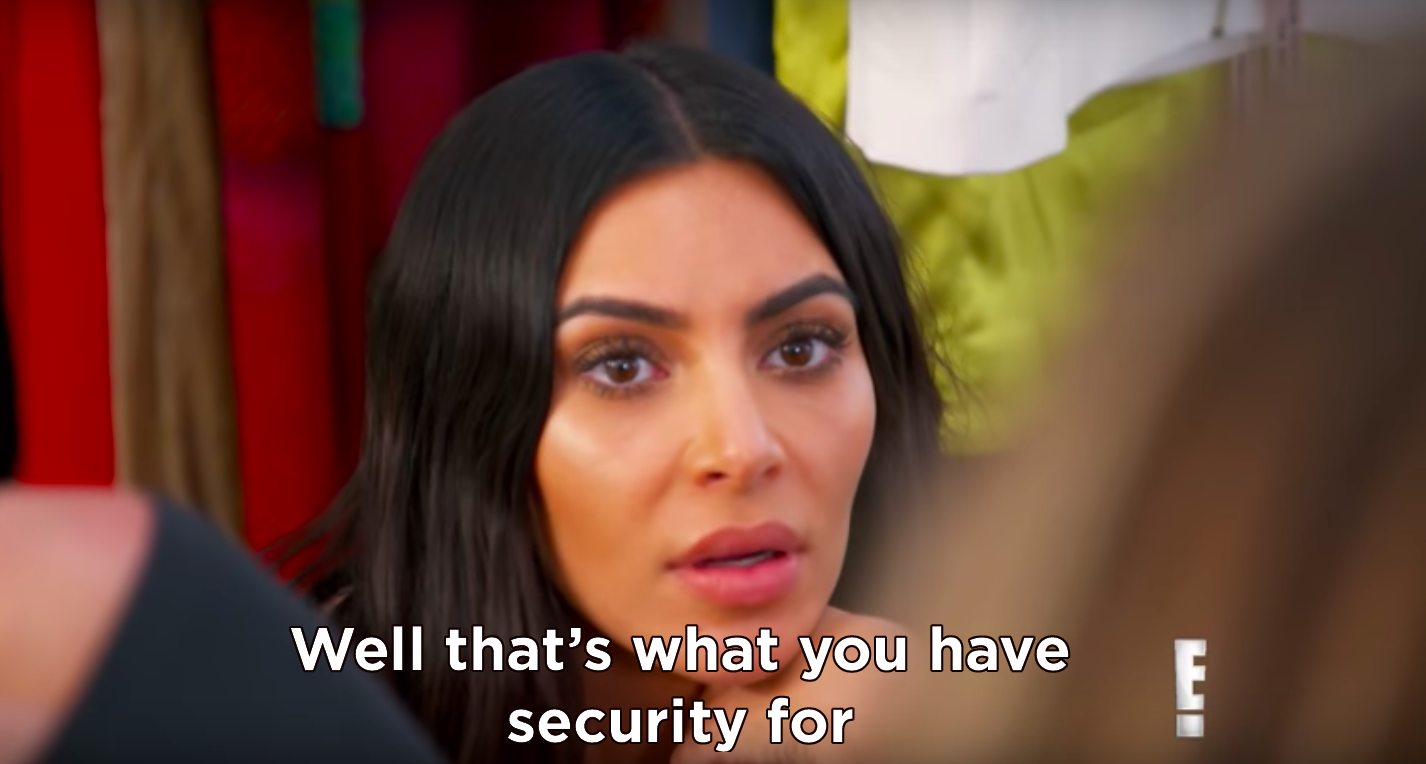 Khloé then said that she wanted to educate herself in case a situation arose in which she needed to operate a gun, bringing up Kim's "situation" – code for the Paris robbery – as an example.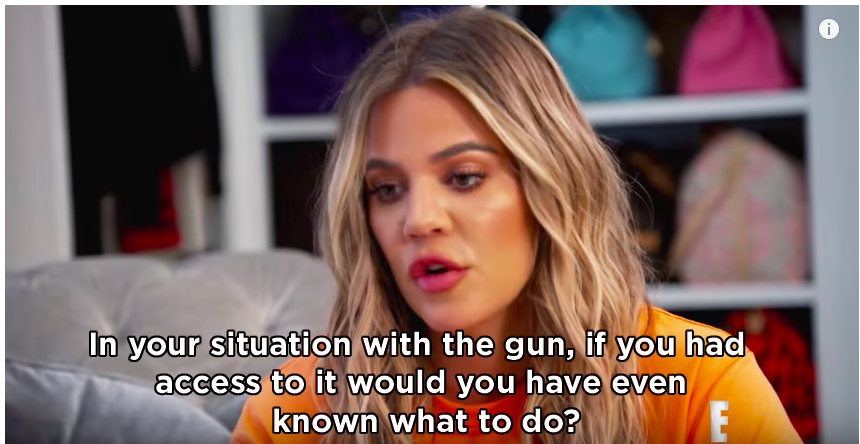 And Kim wasn't that impressed with that comment, either.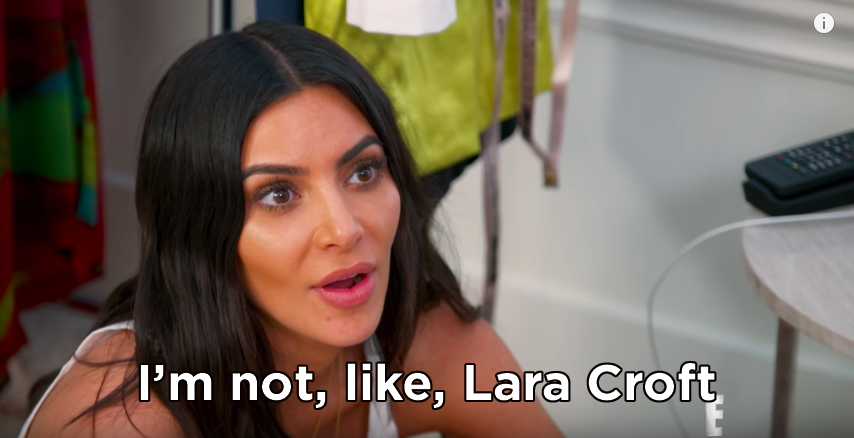 Kim went on to say that she wouldn't be comfortable with her kids being in Khloé's home if she owned a gun.
Kim then explained during her testimonial that she doesn't agree with owning guns in light of everything she's learned through communicating with the families of gun violence victims.
And then a montage was shown of some of the victims.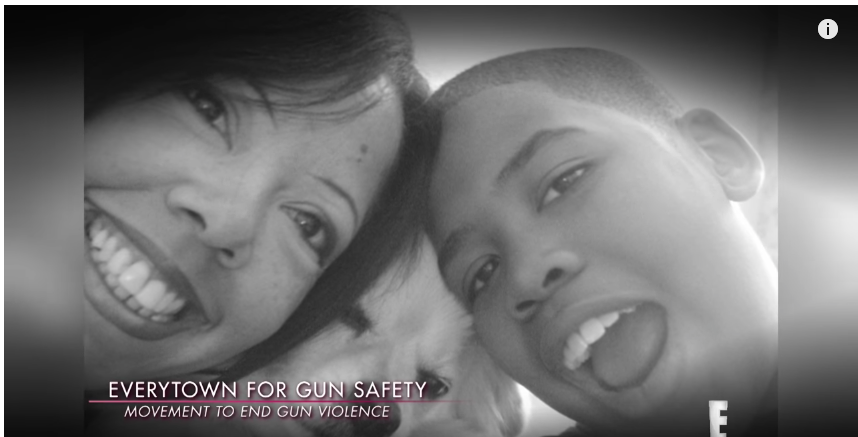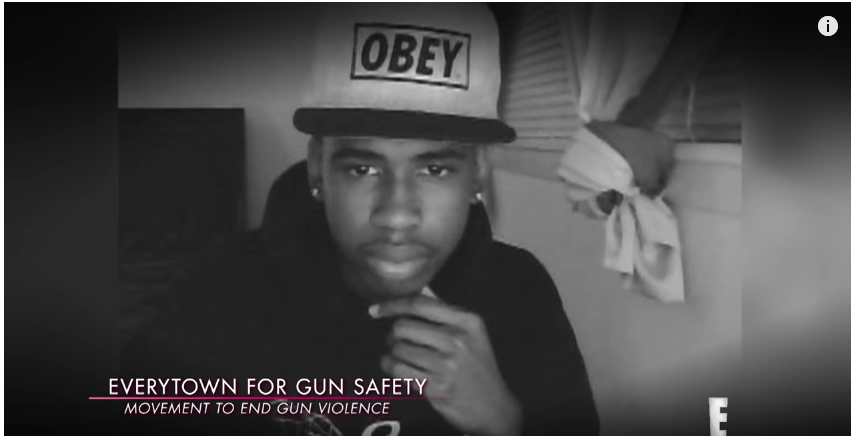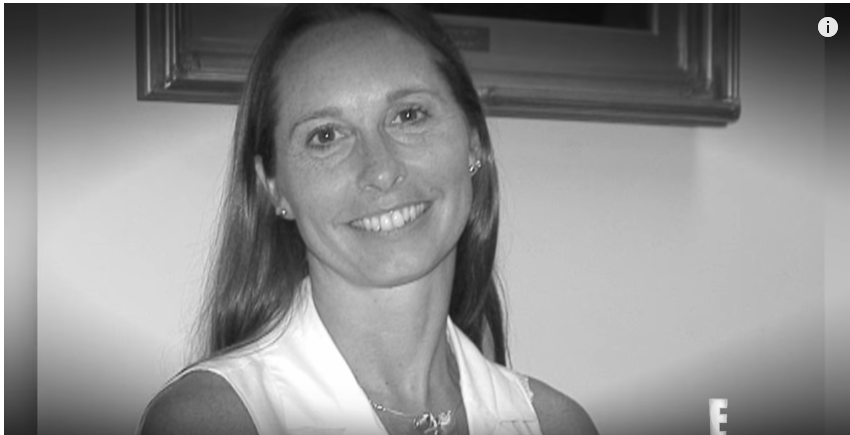 Looks like Kim isn't budging on this one.