OK, so, you're probably fully aware of all the drama that's gone down between Khloé Kardashian and her boyfriend/baby daddy Tristan Thompson over the past couple of months.
The TL;DR version – two days before she gave birth to True, their first child together, Tristan was accused of cheating on Khloé multiple times during her pregnancy.
Well, Kim Kardashian may have now exposed a major clue that they aren't together – or at least are taking some time to figure things out.
You see, last week Kim and Kanye West celebrated their fourth wedding anniversary.
And Khloé sent flowers to mark the occasion. Kim posted a video on Instagram in which she showed off the flowers and thanked Khloé for the gesture.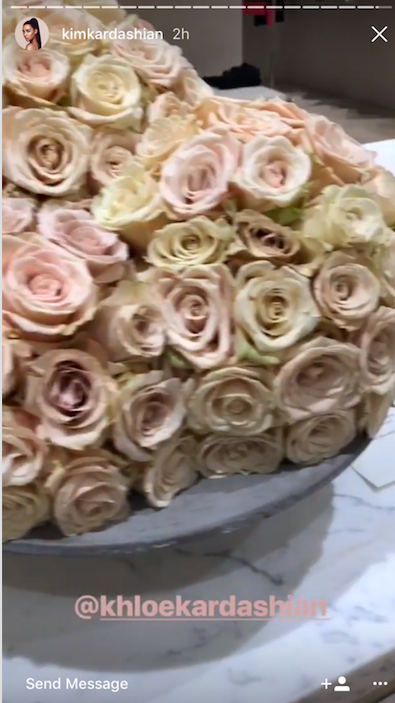 But then, she focused the camera for a good few seconds on the card that accompanied the flowers. And it contained just two names – KoKo (Khloé's nickname,) and True.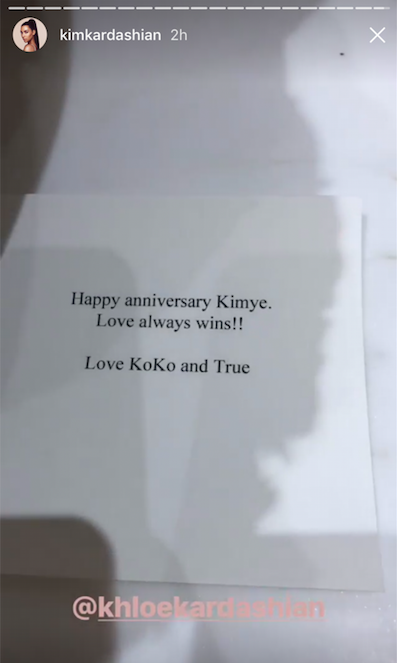 Khloé and True. No Tristan.
Well, as if things weren't already confusing enough, Khloé went on to have this Twitter exchange with a fan in which she said she had no clue which star sign she's compatible with.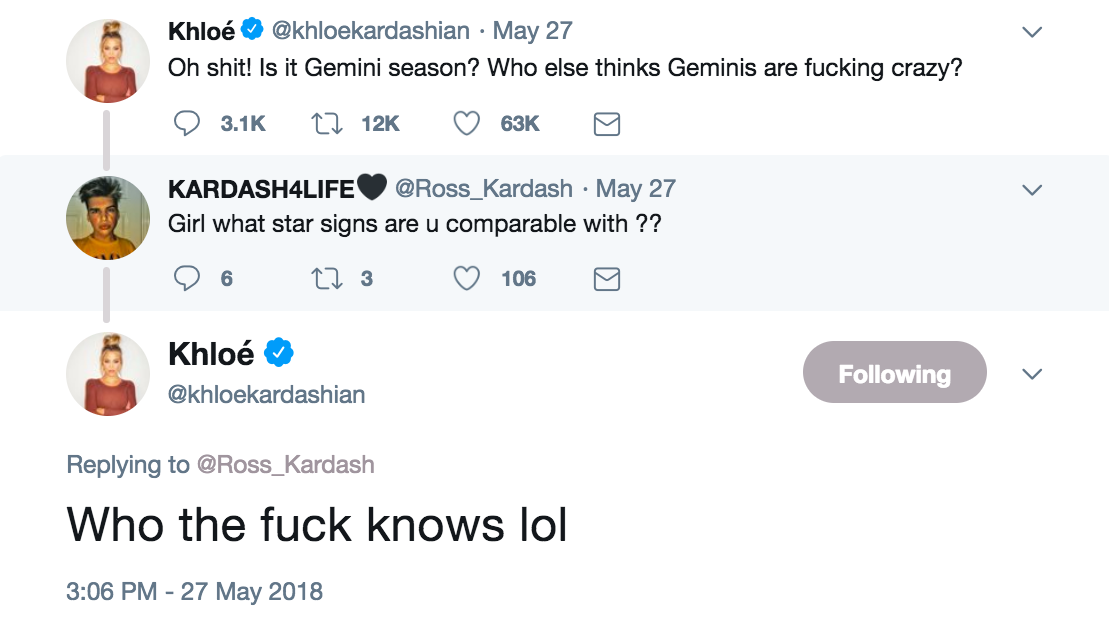 Keeping my eyes peeled for more updates as they happen. 👀👀