Kim Kardashian Confirmed That The Khloé/Tristan Cheating Fallout Will Be Shown On "KUWTK"
She explained that the situation was "new territory" for the family.
You probably don't need me to remind you of the drama that went down at the end of Khloé Kardashian's pregnancy when it was alleged that her boyfriend/baby daddy, Tristan Thompson, had cheated on her multiple times.
Khloé is still yet to comment on the allegations, but shortly after they broke, Kim Kardashian went on The Ellen Show where she was very vocal about her opinion.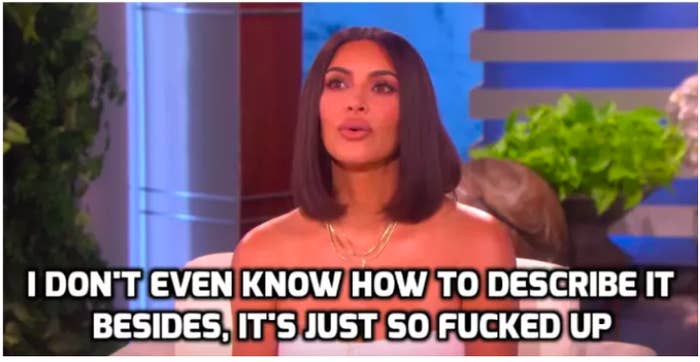 So vocal, in fact, that Tristan ended up unfollowing and blocking her across social media.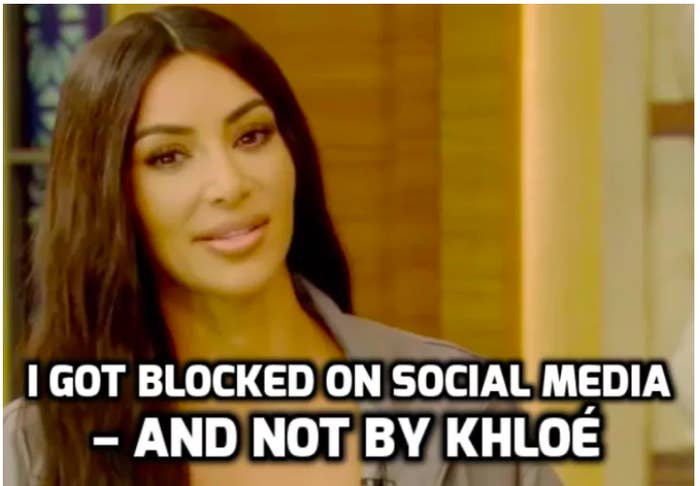 Over the past couple of months it's become clear that Khloé and Tristan are still together, and Kim even documented him unblocking her on Instagram during Khloé's birthday party in June.
But now ahead of the new season of Keeping Up With The Kardashians, Kim has opened up about the difficult conversations she and the rest of the family had with Khloé in the wake of the allegations.
She went on to say that the fact there was a baby involved was "new territory" for the family and so they had to let Khloé lead the decision making.
And Kim also revealed that the family were filming throughout the crisis.
Well, there's only a couple more days to wait until we see the drama unfold for ourselves.