Kylie Jenner kicked off 2020 by crossing a major milestone — she became the most-followed Kardashian/Jenner on Instagram, beating out the reigning queen Kim K.
It was a pretty huge deal since Kim not only built her brand on social media but has always had more followers than the rest of her family ever since joining Twitter in 2009.
And Kylie hasn't just slightly overtaken Kim — she's now ahead by a whopping one million followers.
However, despite Kylie surpassing Kim's followers three weeks ago, neither sibling has commented on the Instagram battle — until now.
In a brand new video posted to Kylie's YouTube channel, the sisters finally made reference to Ms Jenner's new social media reign in a jokey segment about Kim's eyelash. Allow me to explain.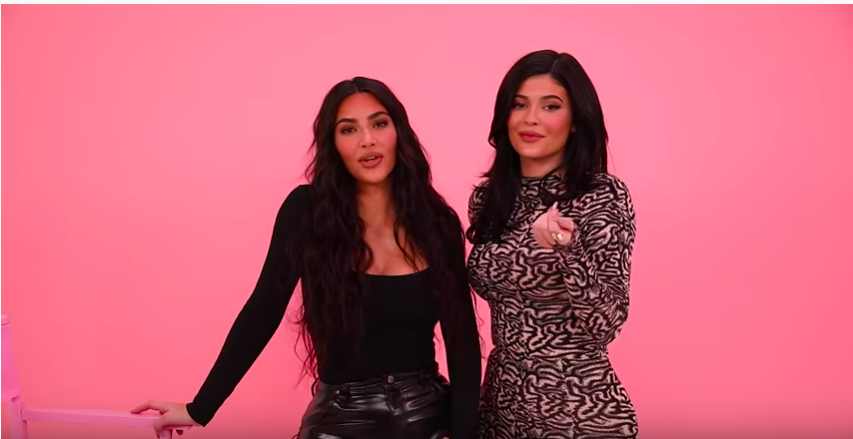 The video was a "Get Ready With Me," with Kylie doing Kim's makeup. However, at one point, while Kylie was working on Kim's eyes, an eyelash fell out. "Should we make a wish on it?" Kylie asked.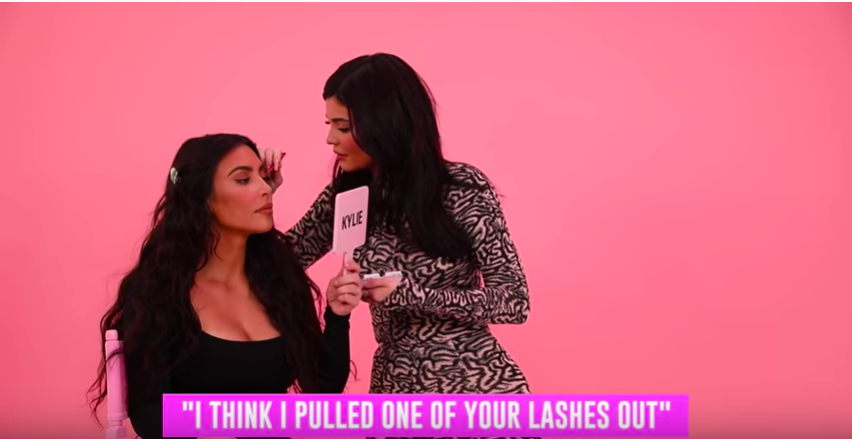 "Let's actually make a wish on it together," Kylie went on.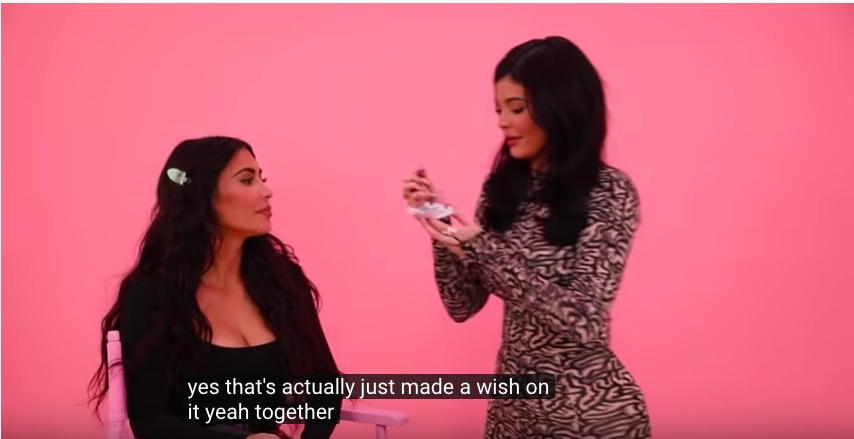 However, instead of making a wish and blowing the lash, Kylie decided to take the lash back and "keep it as a souvenir" of their makeup session.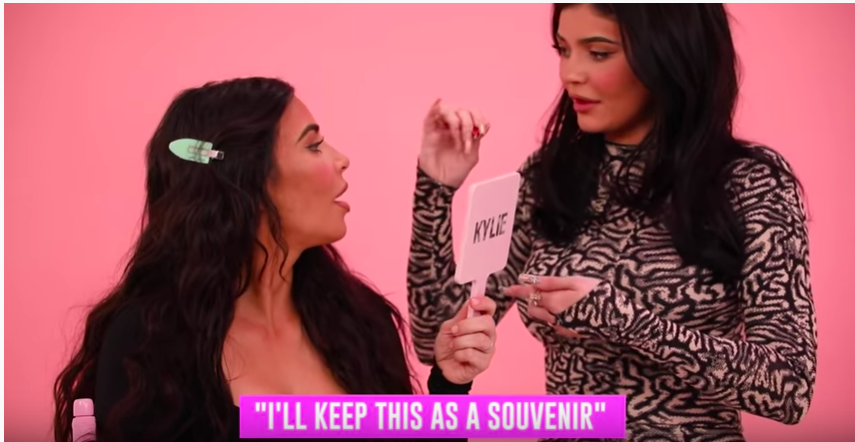 Kim then joked: "I just wished I would beat you in Instagram again! Now my wish won't come true!"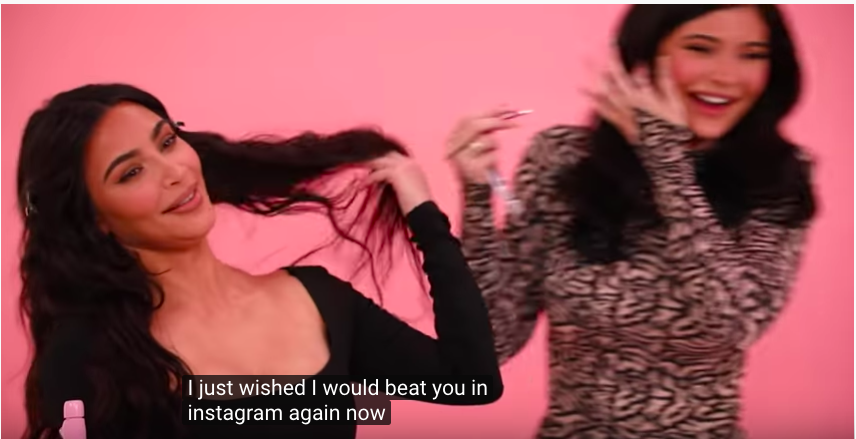 And that wasn't the only source of competition between the pair in the video. They soon moved on to discussing who was Kris Jenner's current favourite.
"I think you're the OG," Kylie said. "She likes us the same. I treat her like the queen of the world."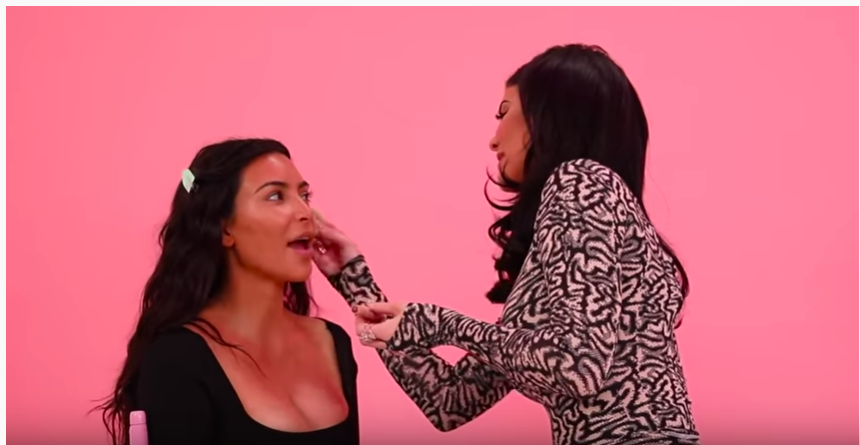 Kim agreed, saying: "It's truly is just that you treat her the most amazing."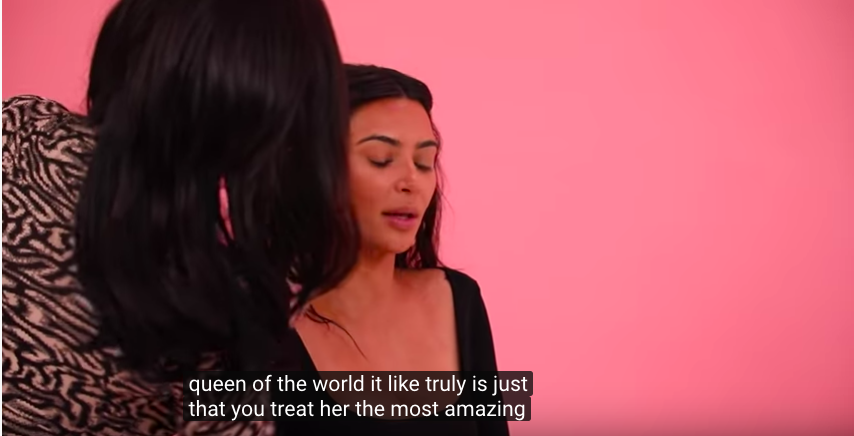 And, finally, Kim also made a couple of competitive comments about Kylie's makeup collection. During one segment of the video, Kylie struggled to get her new setting spray to work. Kim turned to the camera and said: "Cheap shit."
And, after using the new Kylie Cosmetics lip product, Kim joked: "Cute! I love this combo. I'm taking this...So I can copy it for KKW Beauty!"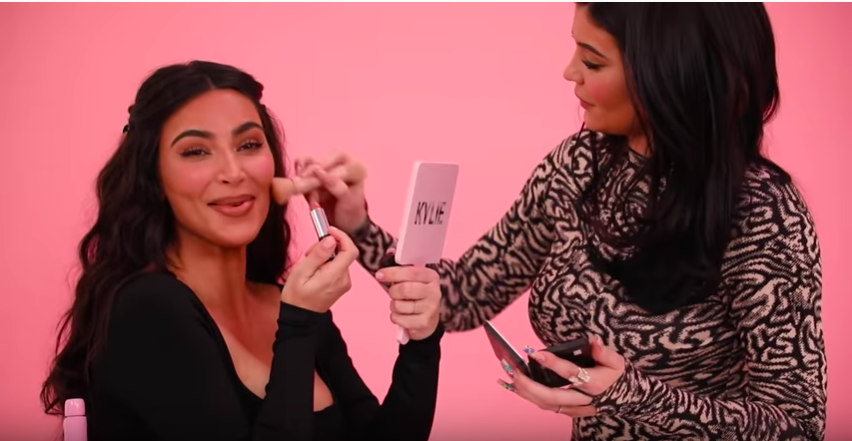 However, despite all the competition in the video, the pair went on to post this photo after filming — and TBH it proves just how alike they really are!