In case you weren't already aware, Kanye West has recently made a return to Twitter after a prolonged hiatus.
Since his comeback, he has been tweeting some motivational statements like this.
And also this.
As well as this, in which he tells followers that they sometimes need to "get rid of everything" for self-improvement.
Never one to miss out on the chance for some gentle marital trolling, Kim responded to the tweet in the most perfect way.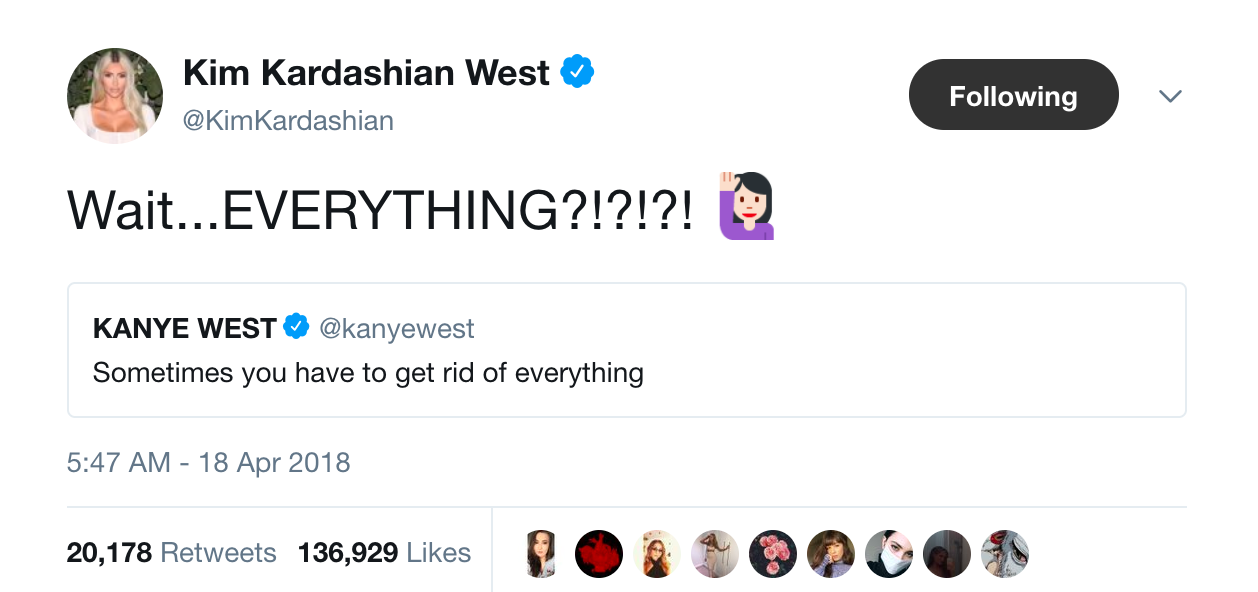 And people loved her for it.
However, the roasting didn't end there because then Chrissy Teigen, who's BFFs with Kim and Kanye, decided to chime in and offer her friend a bed for the night.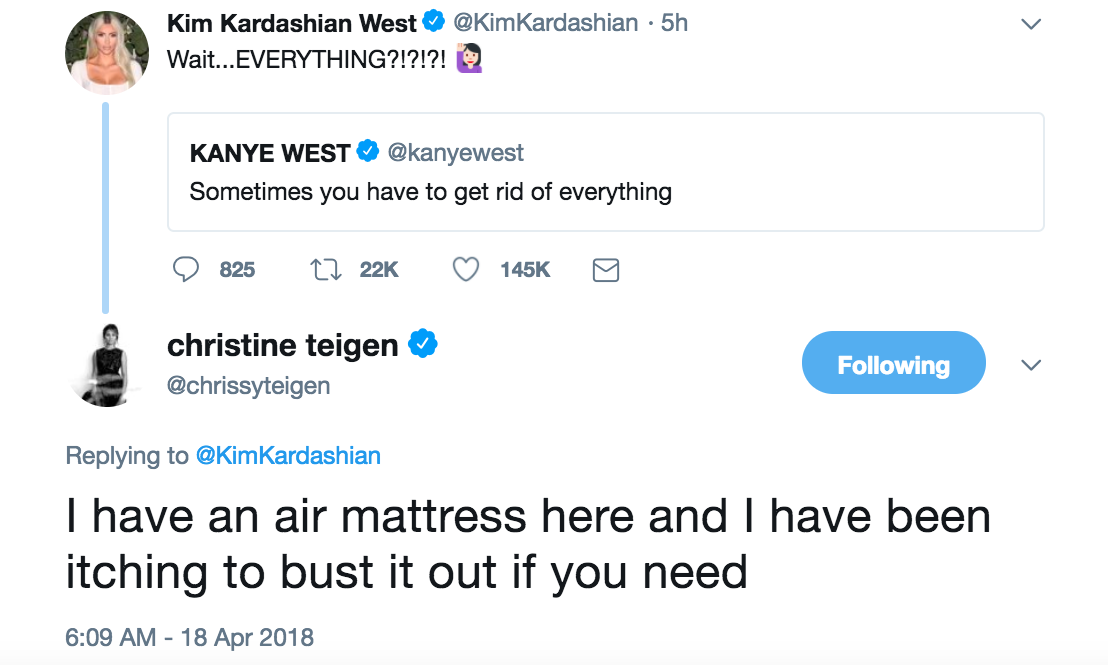 But Kim was still unsure as to whether she'd be able to take Chrissy up on the offer.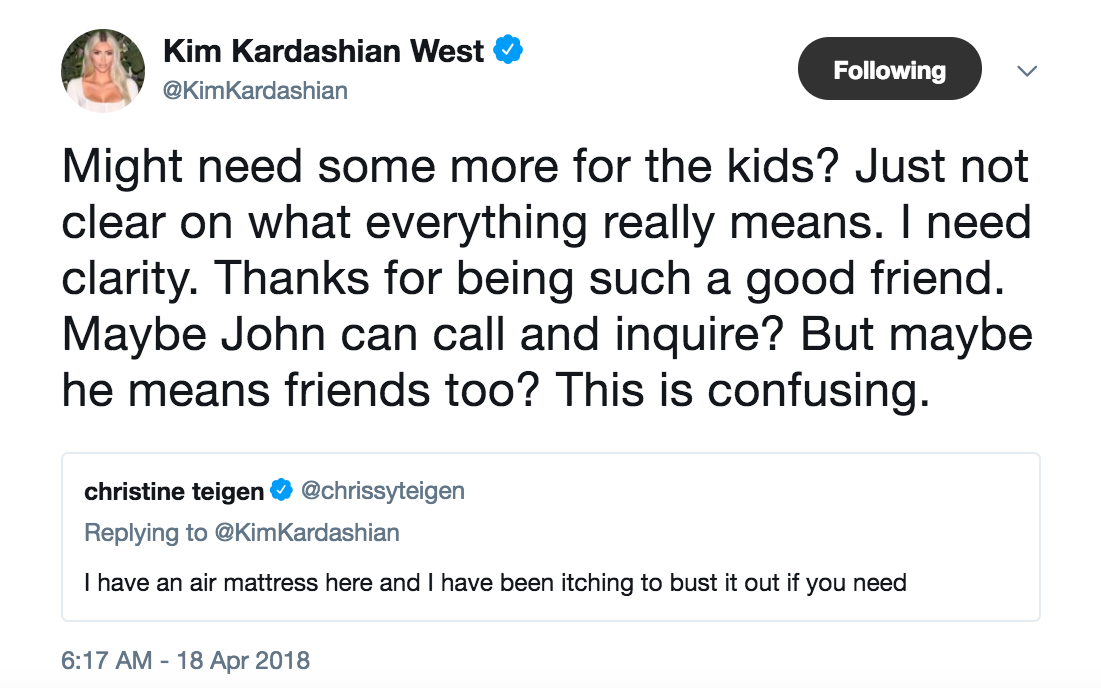 But then Chrissy let Kim know that she has other accommodation available thanks to Luna's birthday party over the weekend.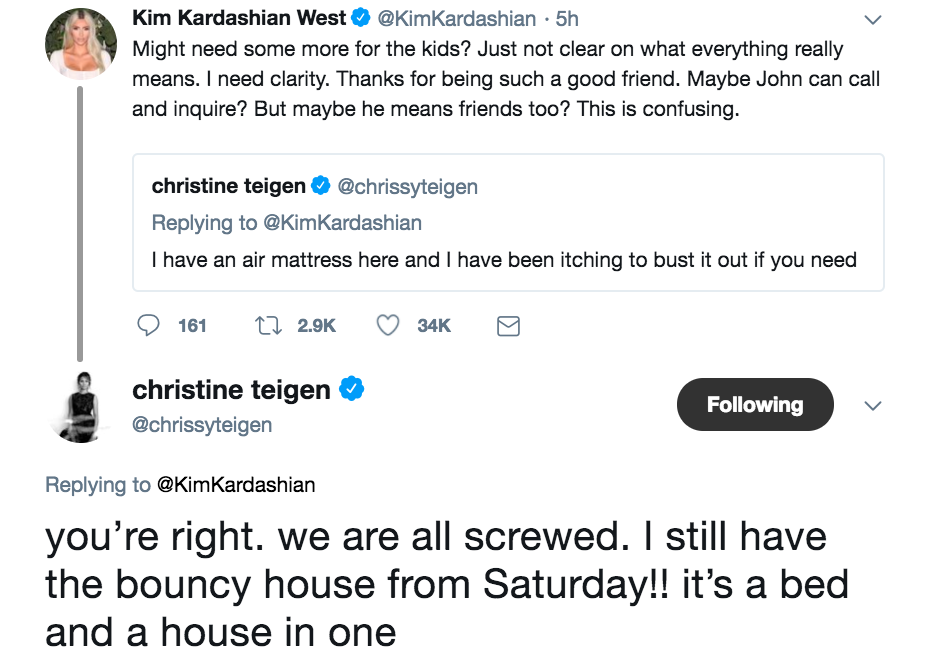 By which point everyone was losing it.
However, anticipating headlines proclaiming that her marriage was in trouble, Kim ended this delightful trolling by pointing out that the whole thing was indeed a joke and that Kimye are still going strong.