Since Khloé Kardashian's boyfriend/baby daddy Tristan Thompson was accused of cheating on her two months ago she's kept out of the limelight, focusing on their newborn baby.
Because Khloé hasn't commented directly on the allegations, nor confirmed the state of their relationship, people have been looking for clues about the situation by observing her social media posts.
Over the past couple of weeks she's been sharing motivational quotes on Instagram, which many people have taken to mean that she's back with Tristan.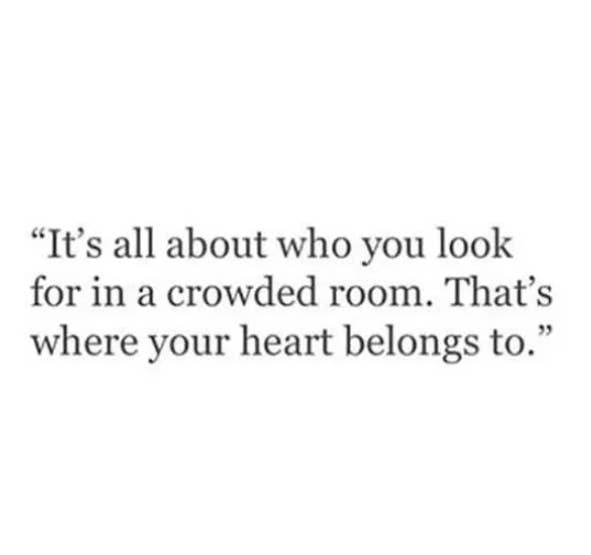 And of course, many people have opinions on what Khloé should do. Some say they'd be devastated if she stayed with Tristan.
While others will support her decision.
Well, yesterday someone tweeted Khloé to criticise her for being "passive," and warning that she'd regret staying with Tristan in the long run.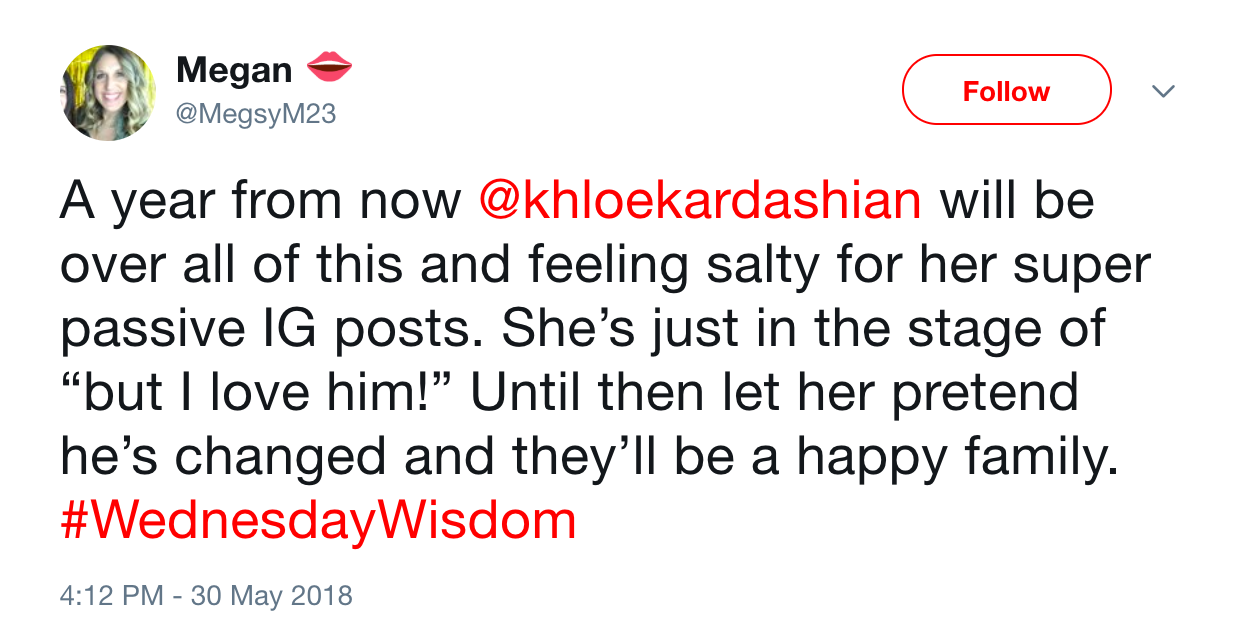 And Khloé wasted no time in shutting the comment down. She responded to the tweet, saying that it was based on assumption, and that no one knows precisely who her posts have been aimed at.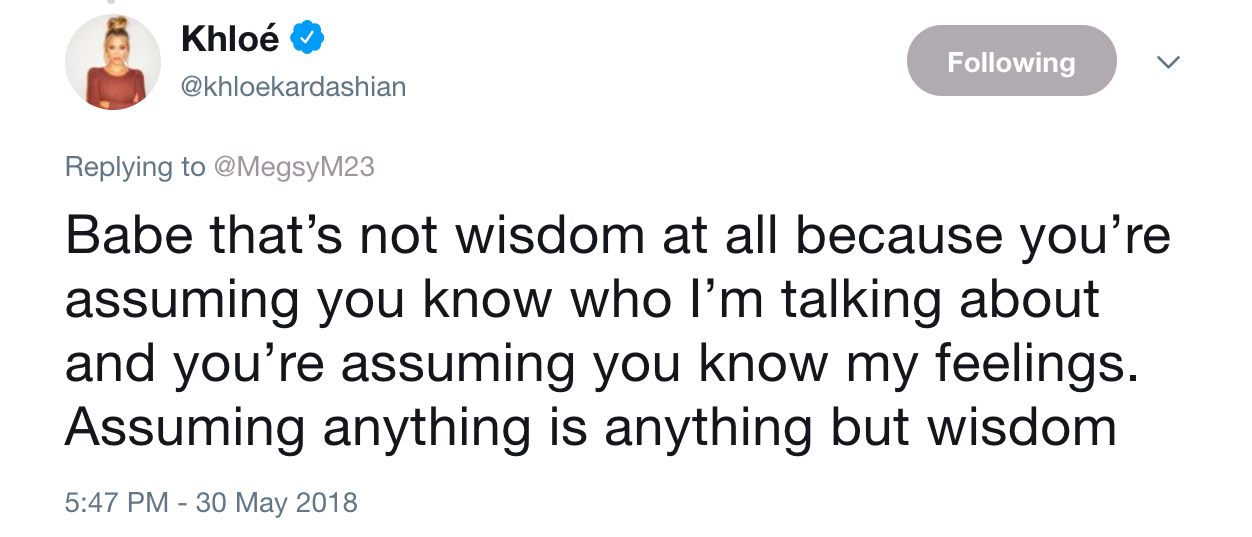 Looks like we'll be waiting a while longer to get Khloé's side of the story.