Khloé Kardashian Hit Out After A "Family Friend" Spoke About Her Relationship With Tristan
Don't come for KoKo.
You definitely know the drama that's gone down between Khloé Kardashian and her boyfriend Tristan Thompson over the past few months.
Well, earlier this week, a Kardashian family friend named Lisa Stanley gave an interview in which she spilled a lot of Khloé and Tristan-related tea.
During the interview she claimed that Khloé never had any intention of dumping Tristan after her divorce from Lamar Odom made her feel "a fool," that none of the family are happy they're still together, and that the pair are currently in therapy.
Well, it turns out that perhaps her revelations weren't entirely accurate, since Khloé has now denied even knowing who Lisa is.
After celebrity news and gossip account, Hollywood Unlocked, shared a link to Lisa's interview on Instagram, who should appear in the comments but Khloé herself.
And then, over on Twitter, a fan told Khloé that she'd enjoyed her savagery in denying any connection to Lisa.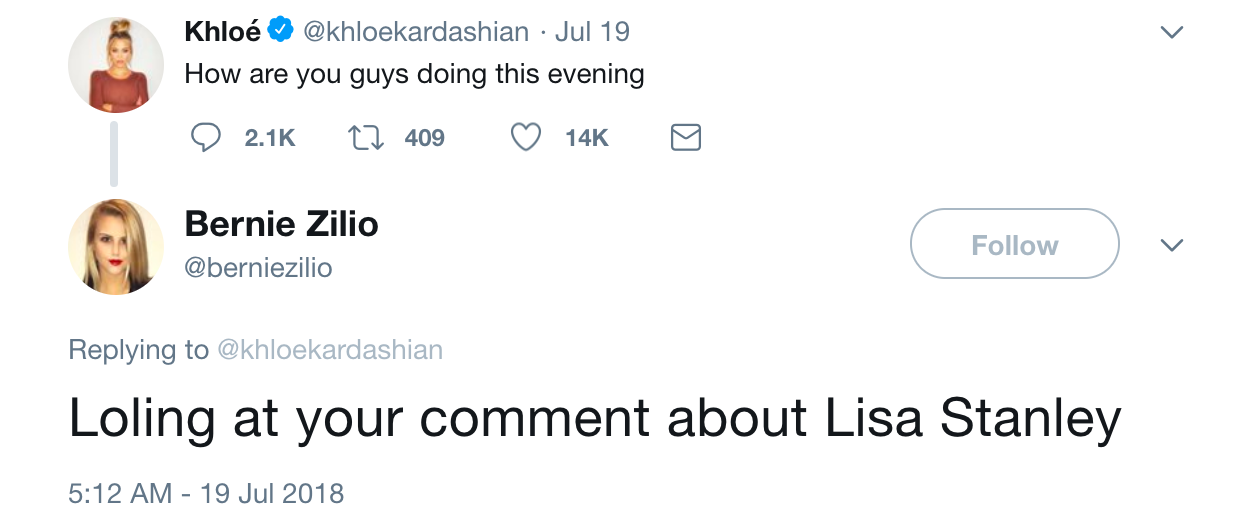 Well, that answers that then.