Khloé Kardashian Just Liked An Extremely Savage Tweet About Jordyn And Tristan
She also thanked fans for all their support.
Unless you've somehow avoided the internet for the last 48 hours, you'll know that Khloé Kardashian and Tristan Thompson have split up, with reports alleging he cheated on her with Kylie Jenner's best friend, Jordyn Woods.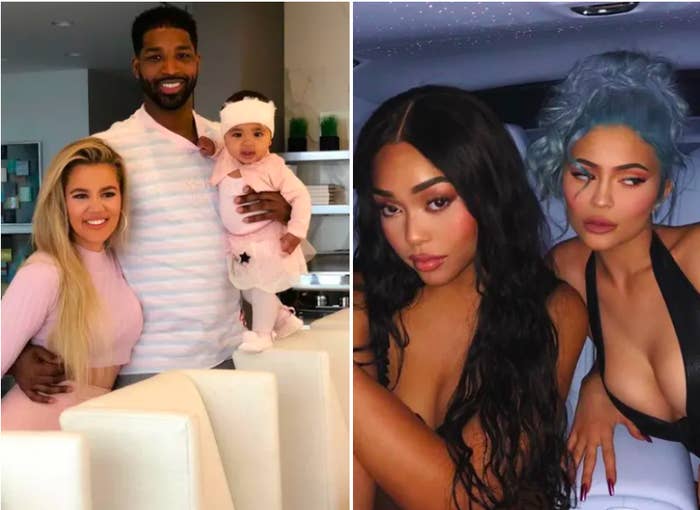 Since then, fans have been waiting for the Kardashians to offer some form of confirmation as to whether the reports are true.
Yesterday, Khloé's BFF Malika Haqq left a comment saying: "These hoes ain't loyal" underneath a meme about the situation.

Then later in the day, Kim Kardashian unfollowed both Tristan and Jordyn.
Well, Khloé appears to have made her feelings about the situation known by liking two extremely revealing tweets.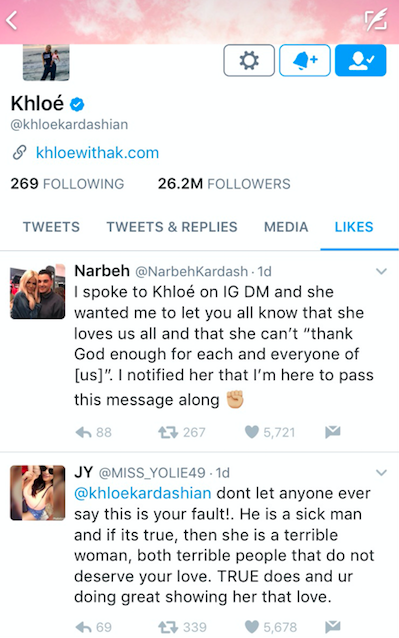 The first tweet was from a fan who described Jordyn and Tristan as "terrible people."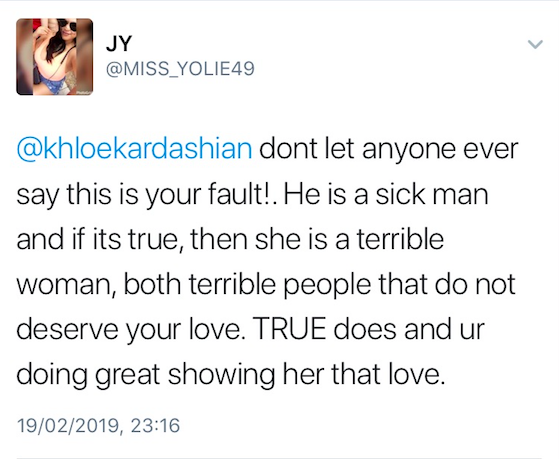 And she also faved this message from a fan who revealed she'd spoken with Khloé via Instagram and had been asked to pass on a message of gratitude to all those who had offered her love and support.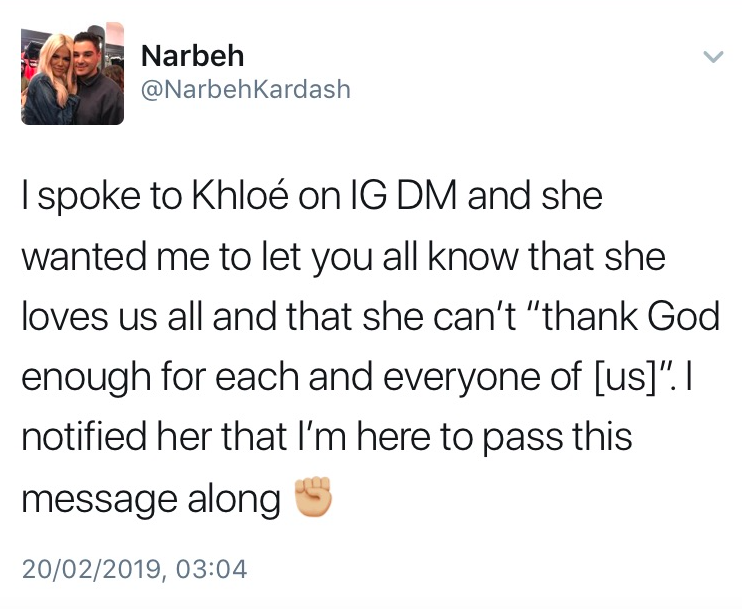 We'll keep you updated with any further developments.