You may remember that back in December, Khloé Kardashian finally confirmed her pregnancy after three months of speculation.
She announced the news with this lovely photo and long caption detailing how happy she and boyfriend Tristan Thompson were to be expecting.
Now, because she was wearing a Calvin Klein bralet in the photo, there was a lot of speculation at the time that the photo was a paid advert for the company.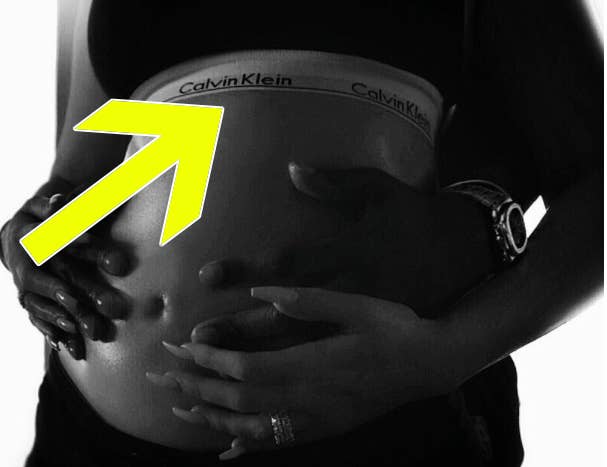 However, Khloé has now revealed the story behind the photo – and it turns out that it was taken completely spontaneously.
Writing on her website, Khloé With A K, the reality star explained that she and Tristan posed for the photo at home while her friends and makeup artist directed the shoot.
She went on to say that the photo wasn't planned or strategised, but a personal way for the couple to share their news.