She also shared this photo of herself and Kylie cradling their bumps just after Kylie gave birth to Stormi.
However, fans have been crying out for Khloé to do some form of pregnancy shoot in which she bared her bump like her sisters have done in the past.

A few weeks ago, Khloé confirmed on Twitter that such photos did exist.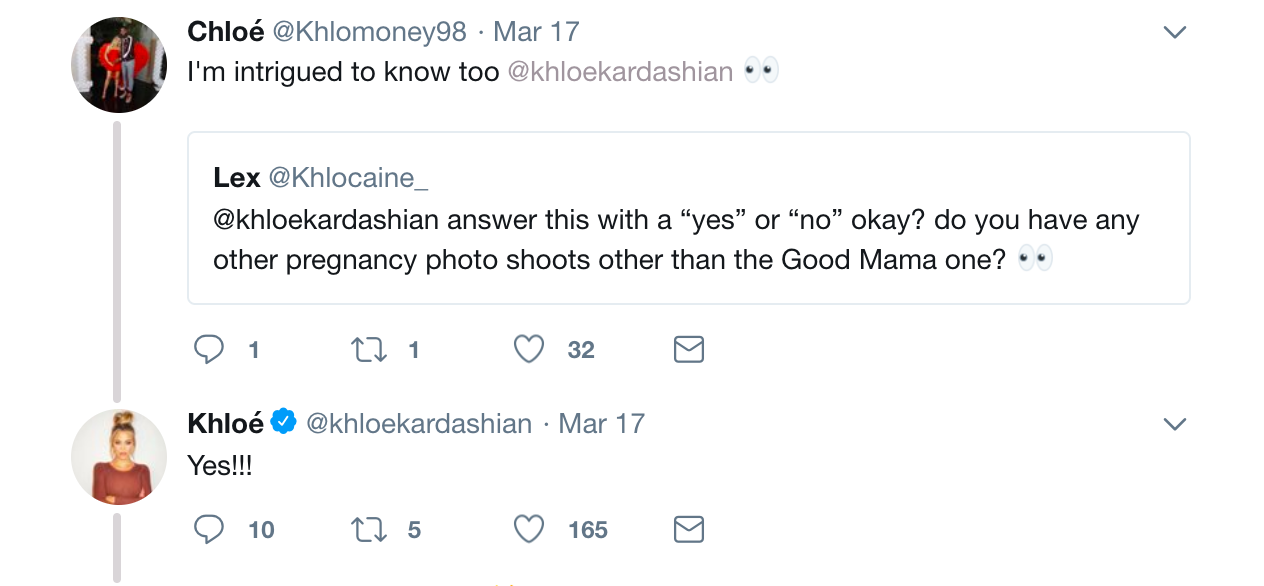 But Khloé revealed she was toying over whether or not she wanted to share them with the world.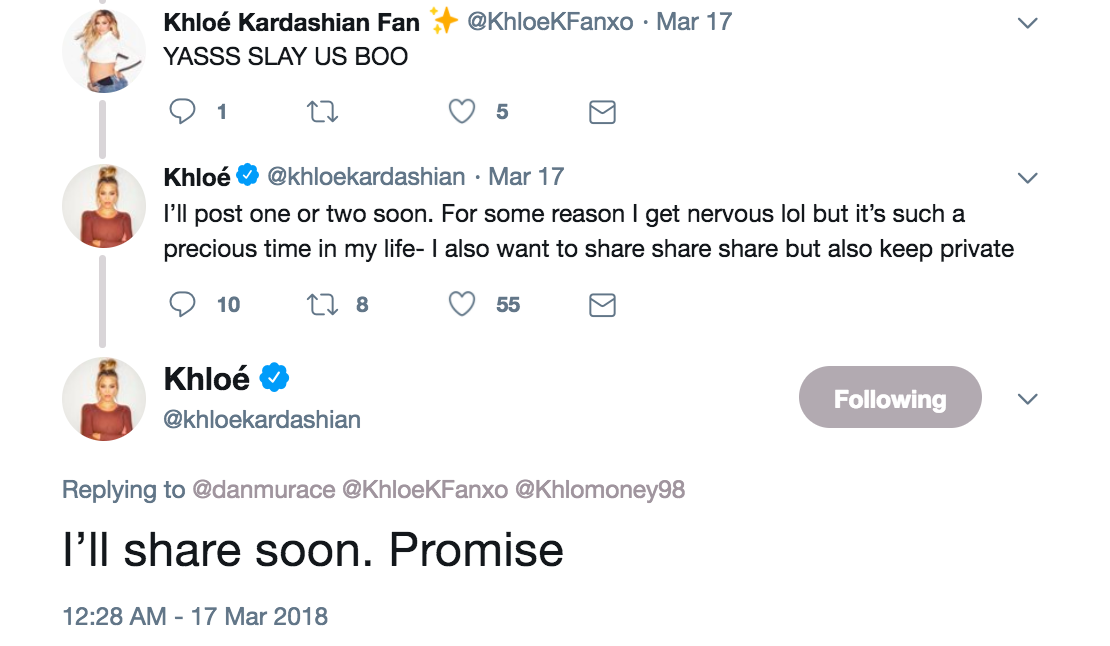 Well, she made a decision and has now posted the most lovely pregnancy photos.
Including this gorgeous photo of her with boyfriend, Tristan Thompson, in which she is positively glowing.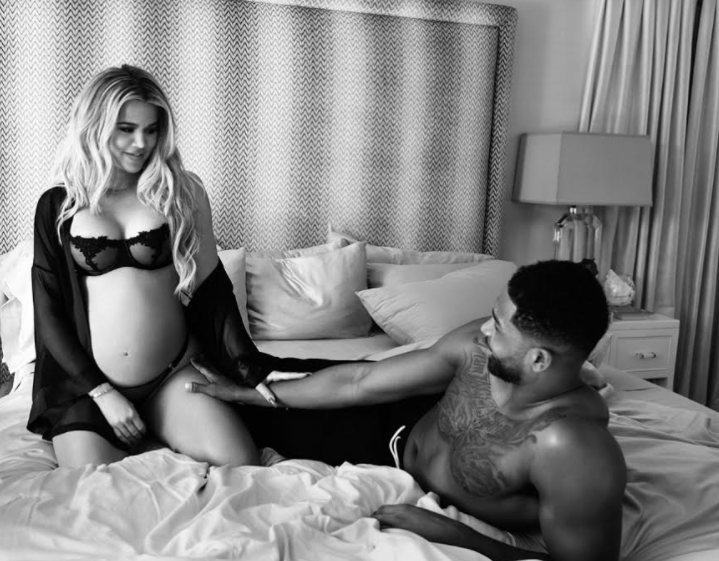 "Being pregnant has always been a dream of mine," she wrote alongside the image. "Even though nine months feels like a lifetime while I'm awaiting the arrival of my baby girl, it's really a blink in the grand scheme of life."
Needless to say, fans absolutely loved the images.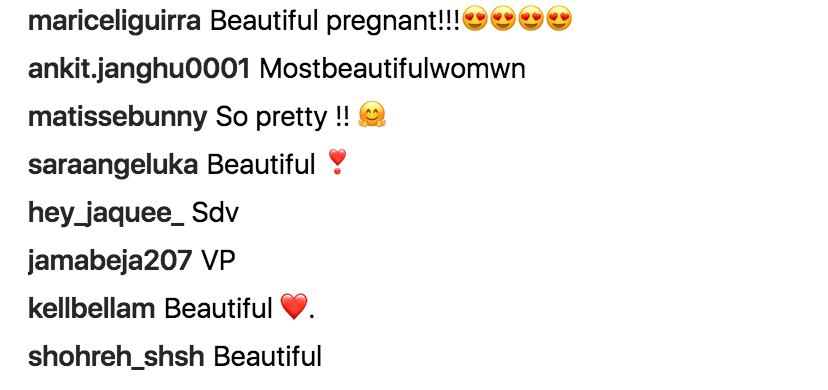 And just when we thought we'd been blessed enough, Khloé made this revelation.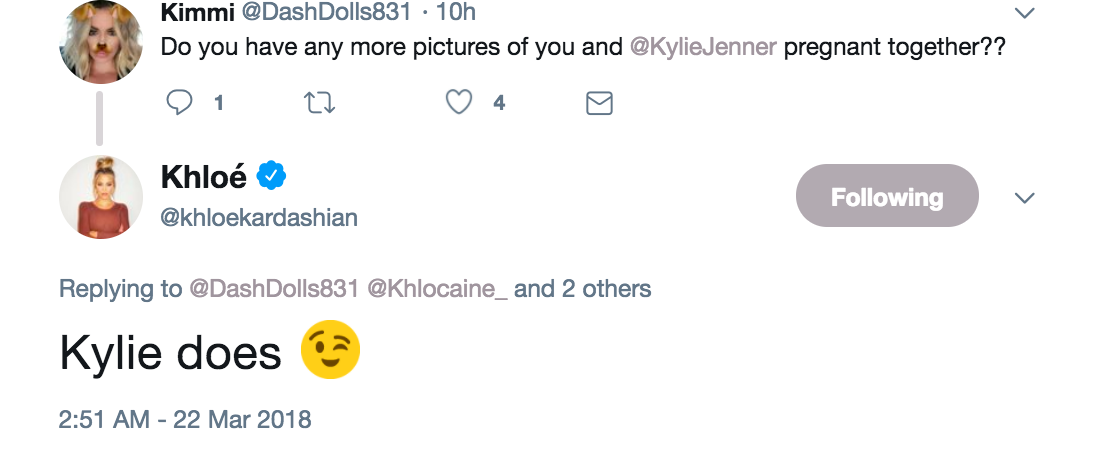 And even if we never see those images, at least it's not long now until we get to welcome the latest Kardashian family member. 💕💕