Here's What Khloé Kardashian Posted On Instagram Hours Before Confirming Her Split From Tristan Thompson
"Work on being in love with the person in the mirror who has been through so much but is still standing."
If you're reading this post, you've probably heard the news that Khloé Kardashian and Tristan Thompson have split up.
And, according to TMZ, they split because Tristan allegedly cheated on Khloé with Kylie Jenner's best friend, Jordyn Woods.
And while neither Khloé, Tristan and Jordyn have directly commented on the allegations, Khloé did share a series of ~cryptic~ Instagram posts just hours before the news broke.
Taking to Instagram Stories, Khloé firstly shared this quote about "maturing" and "righting the wrongs" of the past.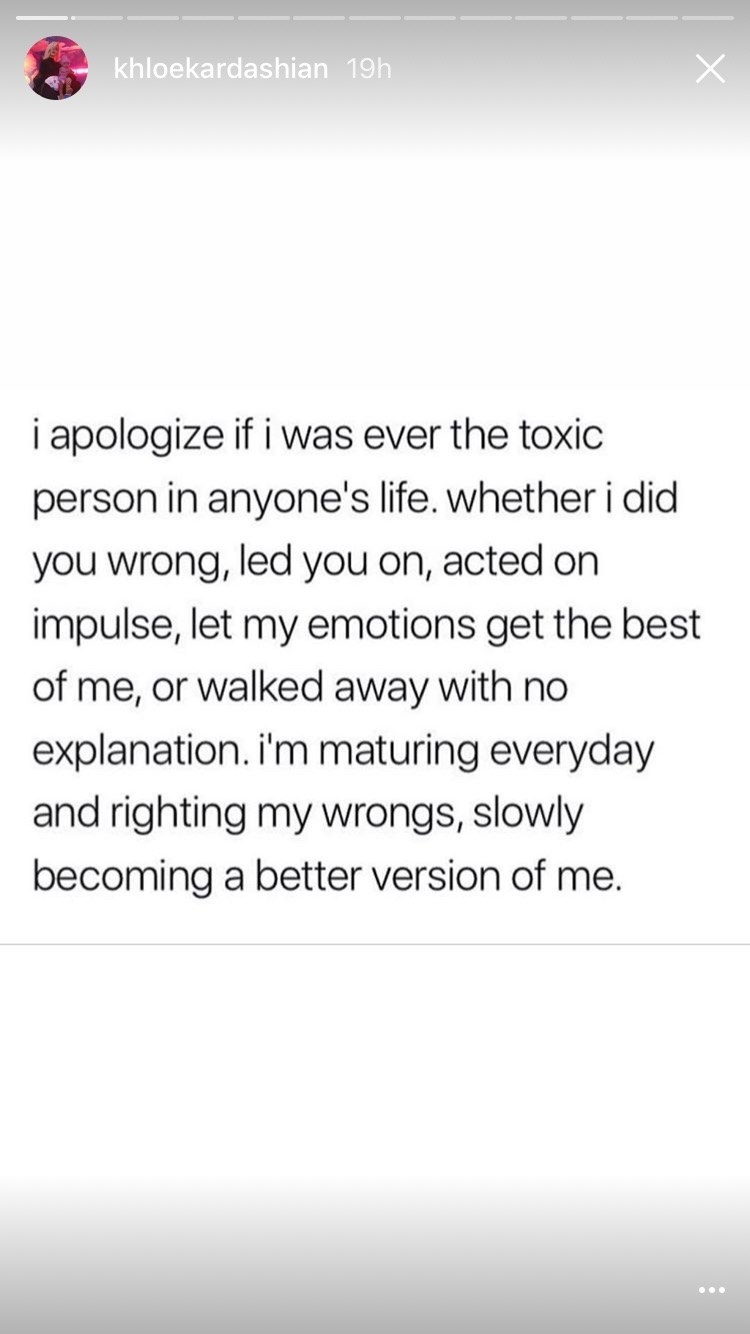 She went on to share this quote about "wishing [someone] the best" even after they've "broken" you.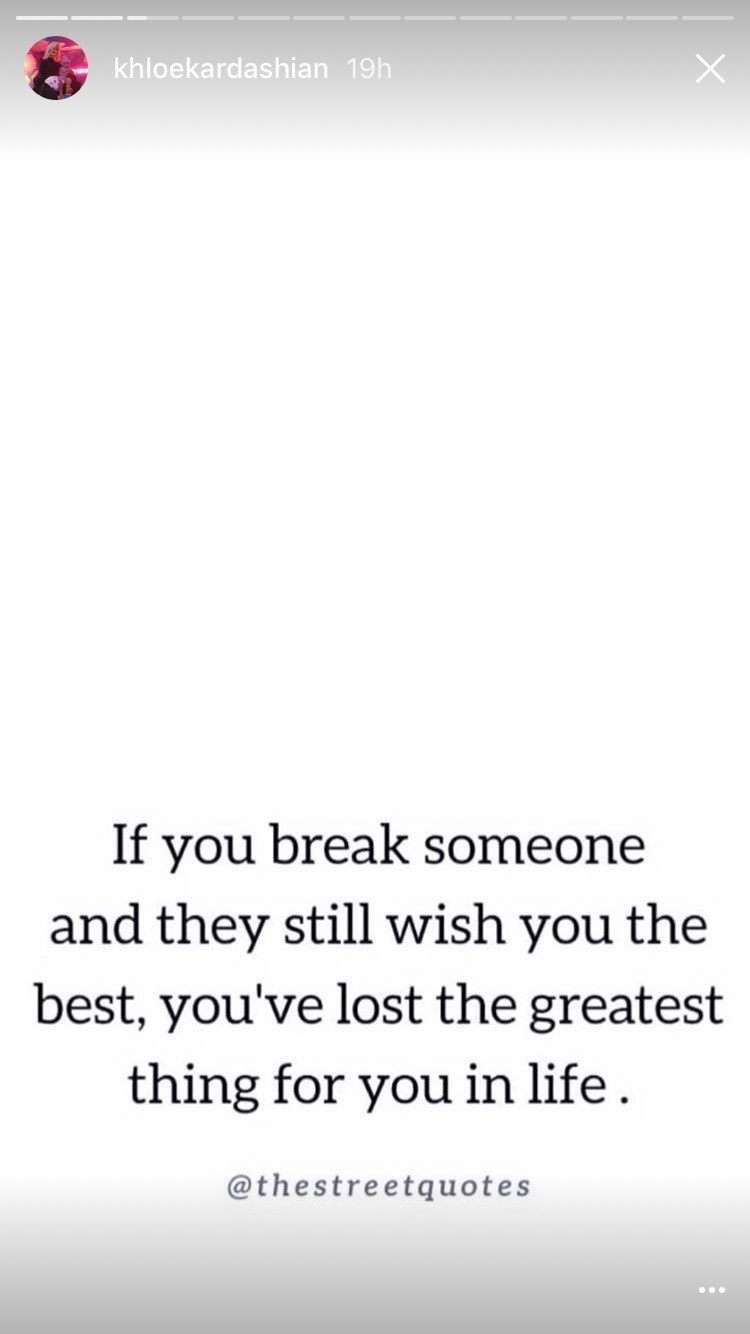 Next was this post, which was crytpic indeed. Some people think the quote is a reference to the fact that Khloé considers Jordyn "family," since Jordyn has been friends with Kylie Jenner since middle school. Others think the post was a nod to Khloé's long-time BFF Malika Huqq, who's also commented on the ~drama.~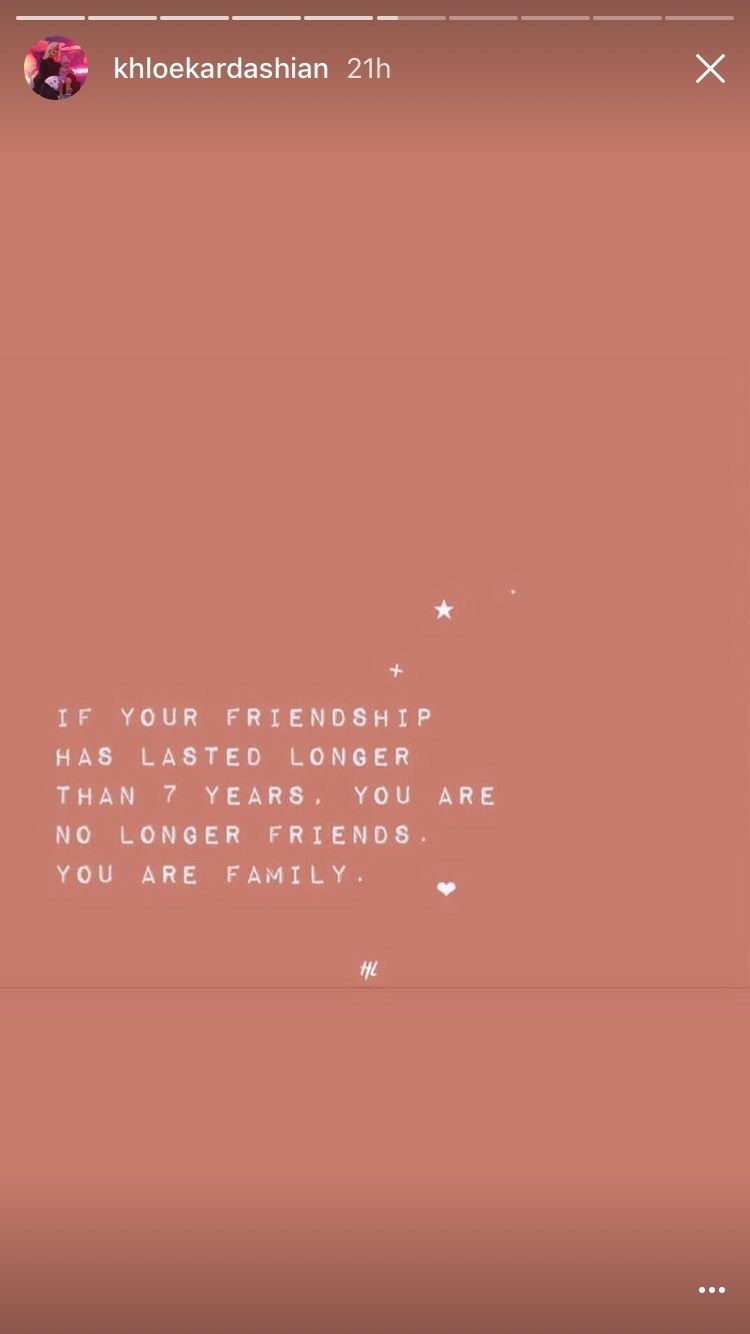 And, finally and most heartbreakingly of all, was this post which read: "Work on being in love with the person in the mirror who has been through so much but is still standing."