Khloé Kardashian Hit Back At People Saying She's More Focused On Her Body Than Her Baby
Khloé went on to explain her reasoning for taking time to herself to exercise.
In fact towards the end of her pregnancy, Khloé admitted that she really missed her hardcore workouts and couldn't wait to start them up again after giving birth.
And, one month after little baby True arrived, Khloé revealed she'd been given the go-ahead to start hitting the gym again and has resumed sharing snippets of her fitness journey on social media.
However, because no one can post anything on social media without receiving some form of backlash, many people criticised Khloé, saying she was "too focused on her body" rather than her baby.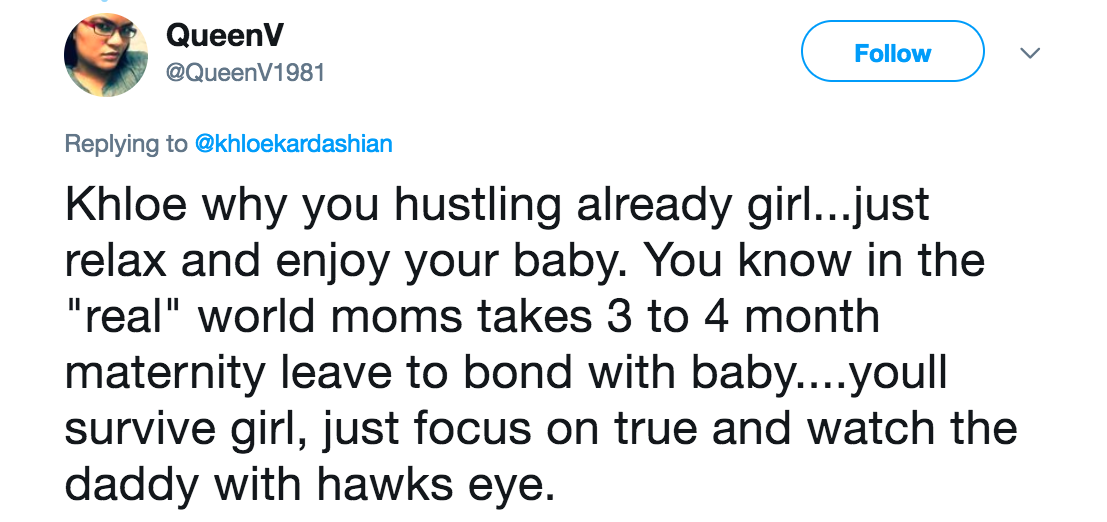 Well, Khloé has now responded to the criticism, posting a series of videos in which she explained her reasoning for taking time for herself to exercise.
Khloé went on to say that she believes motherhood shouldn't prevent her from "doing the things she loves," and that exercise is crucial for her mental wellbeing.