Back in April, Khloé Kardashian gave birth to her first baby – an adorable little girl named True.
Since then she's been largely out of the public eye, spending time with her baby and adapting to life as a new mother.
However, this week Khloé spoke up about how hard she's found breastfeeding, revealing that she doesn't produce enough milk and is therefore having to supplement True's feeds with formula.
People immediately began praising Khloé for being honest about the situation, and thanking her for speaking about the realities of breastfeeding.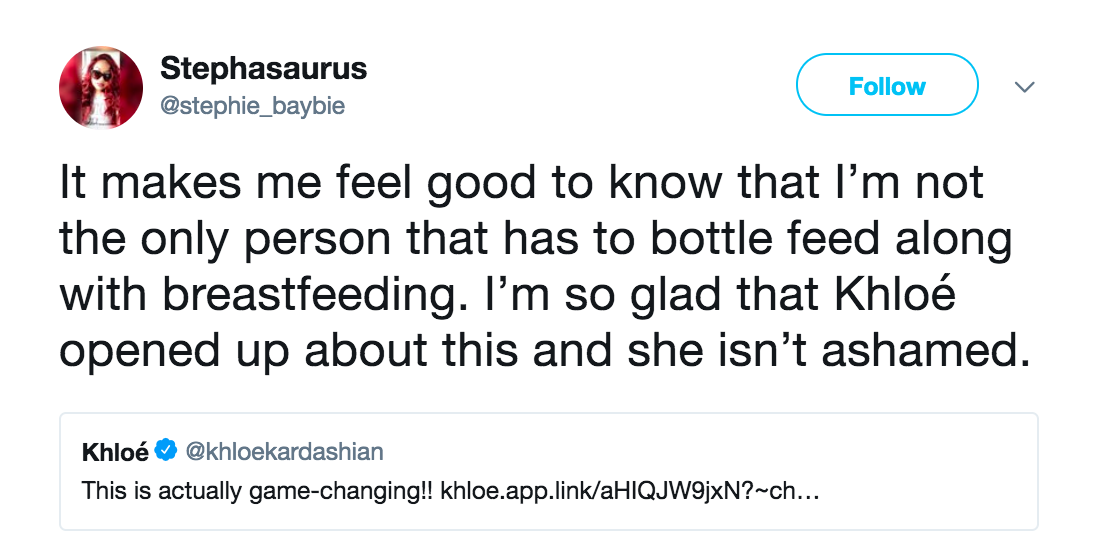 One Twitter user then revealed said that she'd been mom-shamed for having to give her baby formula after returning to work.
And then Khloé saw the tweet and gave a lovely response. In it, she revealed that she'd "tried and tried" to exclusively breastfeed, but has now accepted that her reality is different.
And people thanked her again, with some even sharing their own experiences of breastfeeding.
Go Khloé. 💕