If you haven't been ~keeping up with the Kardashians~ lately, allow me to catch you up on the latest shedload of drama.
While Khloé has posted some cryptic Instagram posts and liked a few savage tweets about both Tristan and Jordyn, she's yet to comment directly on the situation.
Her friends, however, have been very vocal on social media. In fact, just yesterday Khloé's close friends Malika Haqq and Larsa Pippen began dragging Jordyn all over Instagram after it was announced that she'd be giving a tell-all interview on Friday.

In one comment, Malika said Jordyn had "blamed alcohol" for the alleged incident with Tristan, and branded her a "coward" who'd agreed to the interview in order to "save face."

However, because the internet never forgets, it didn't take long before people began highlighting the fact that Malika has had two relationships with married men in the past, and called her a hypocrite for dragging Jordyn.




So, let's rewind. Back in 2011, Malika dated NFL star Adrian Wilson, who at the time was married with three children, but separated from his wife.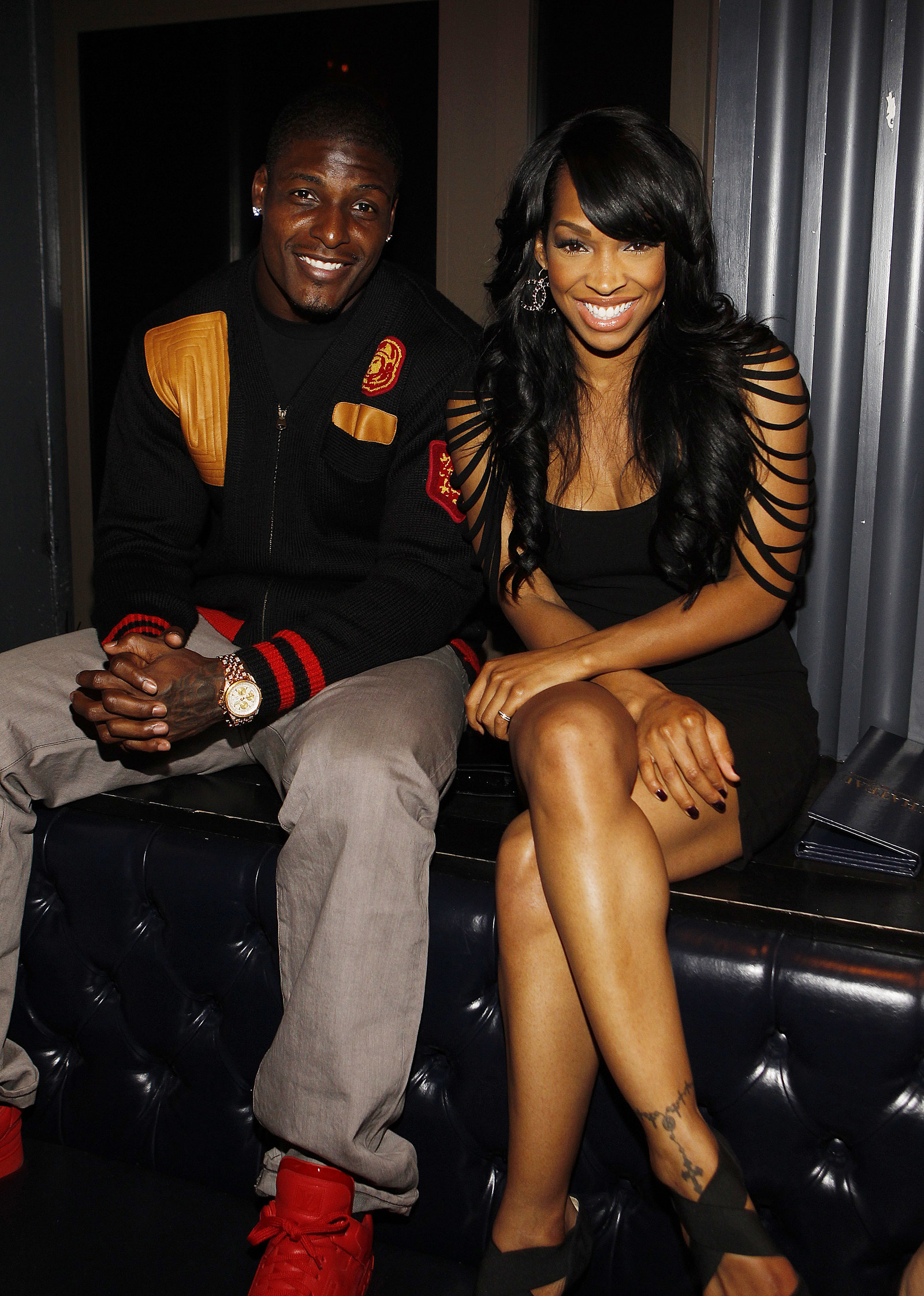 Then, in 2014, Malika began dating the rapper Chinx Drugz who was also married with a child.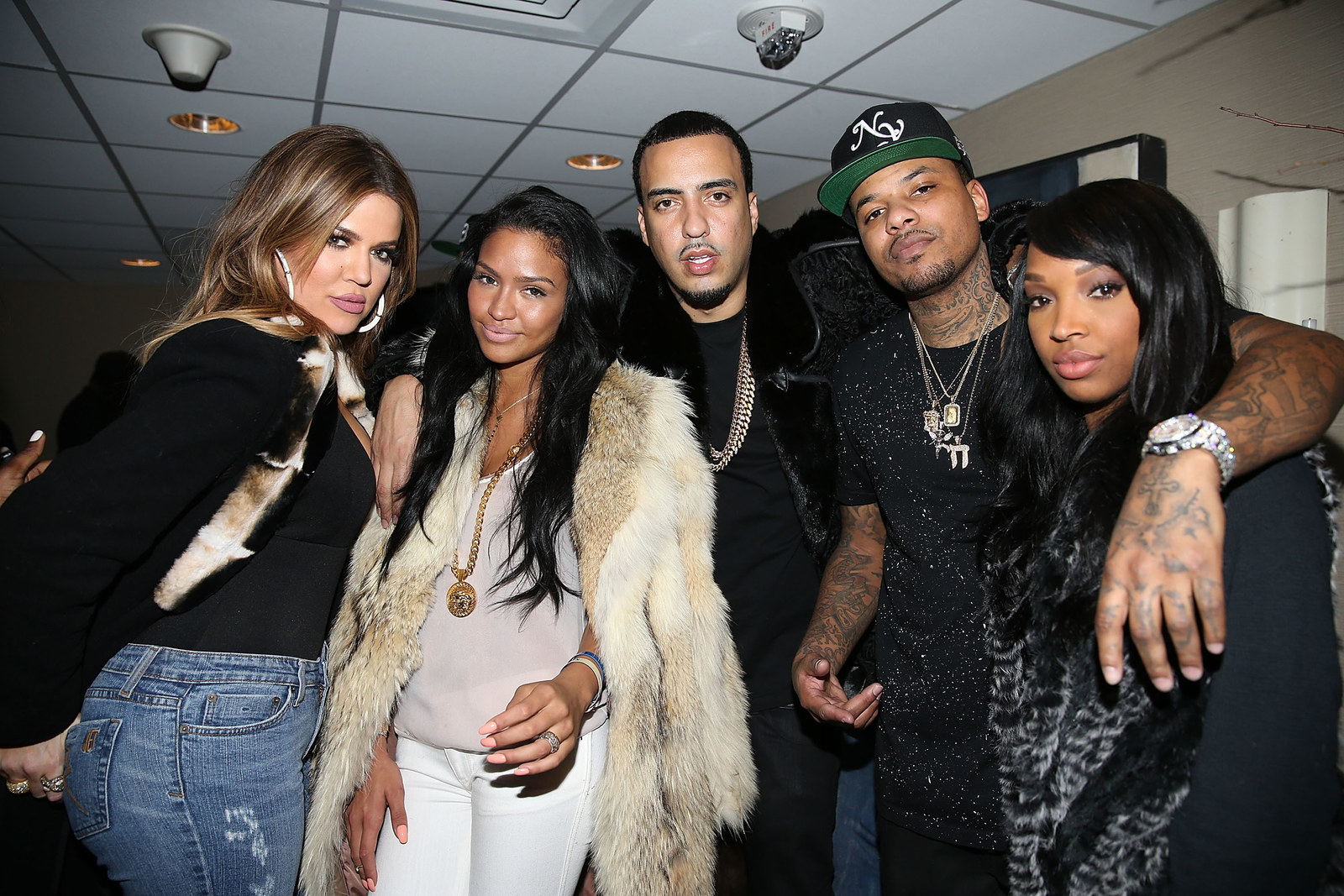 In fact, Malika was still with Chinx, real name Lionel Pickens, when he was tragically shot and killed in May 2015. And, to make matters even more messy, Chinx's wife was furious when Malika posted an Instagram tribute to him at the time of his death.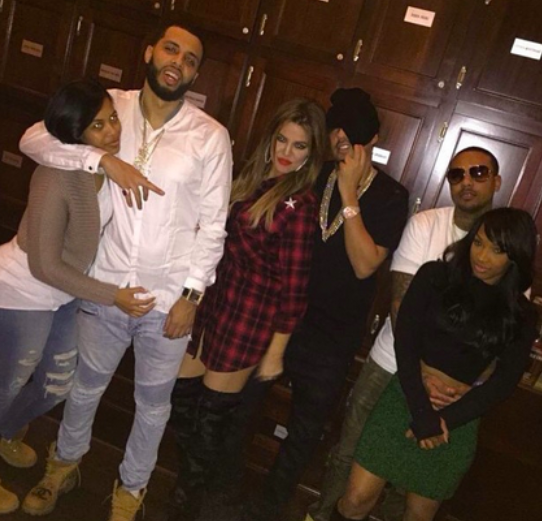 During an appearance on Khloé's talk show in 2016, Malika admitted she found it difficult being branded a "homewrecker" during her relationship with Chinx, adding that it was a "complex situation."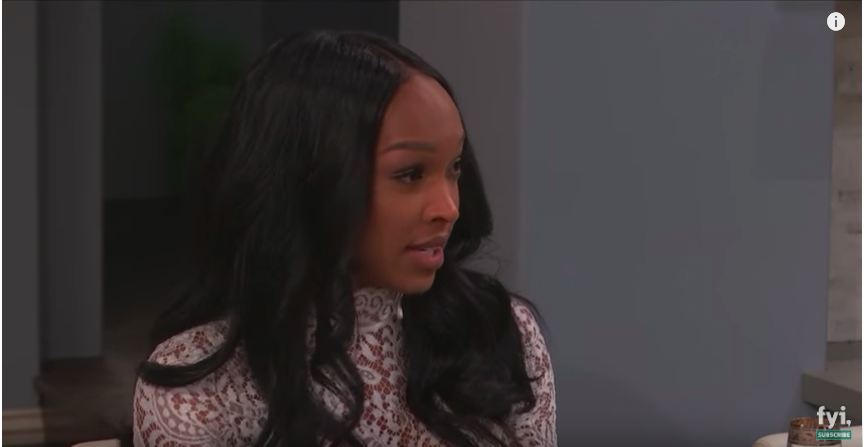 Well, Malika has now defended herself against criticism for both relationships.
Taking to Instagram, Malika explained that she's "never excused" her behaviour, adding that she's lived with the consequences of her choices.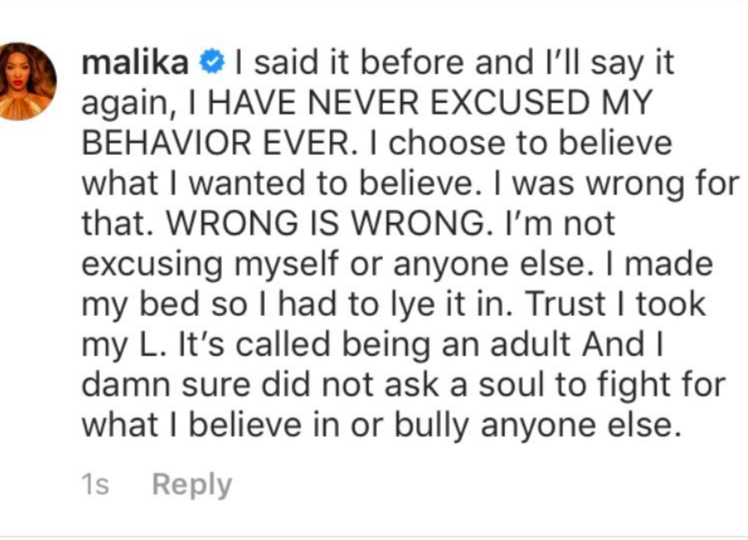 And, to ensure the comment was visible to everyone, Malika went on to share it on her Instagram Story, before following it up with this quote about endurance.